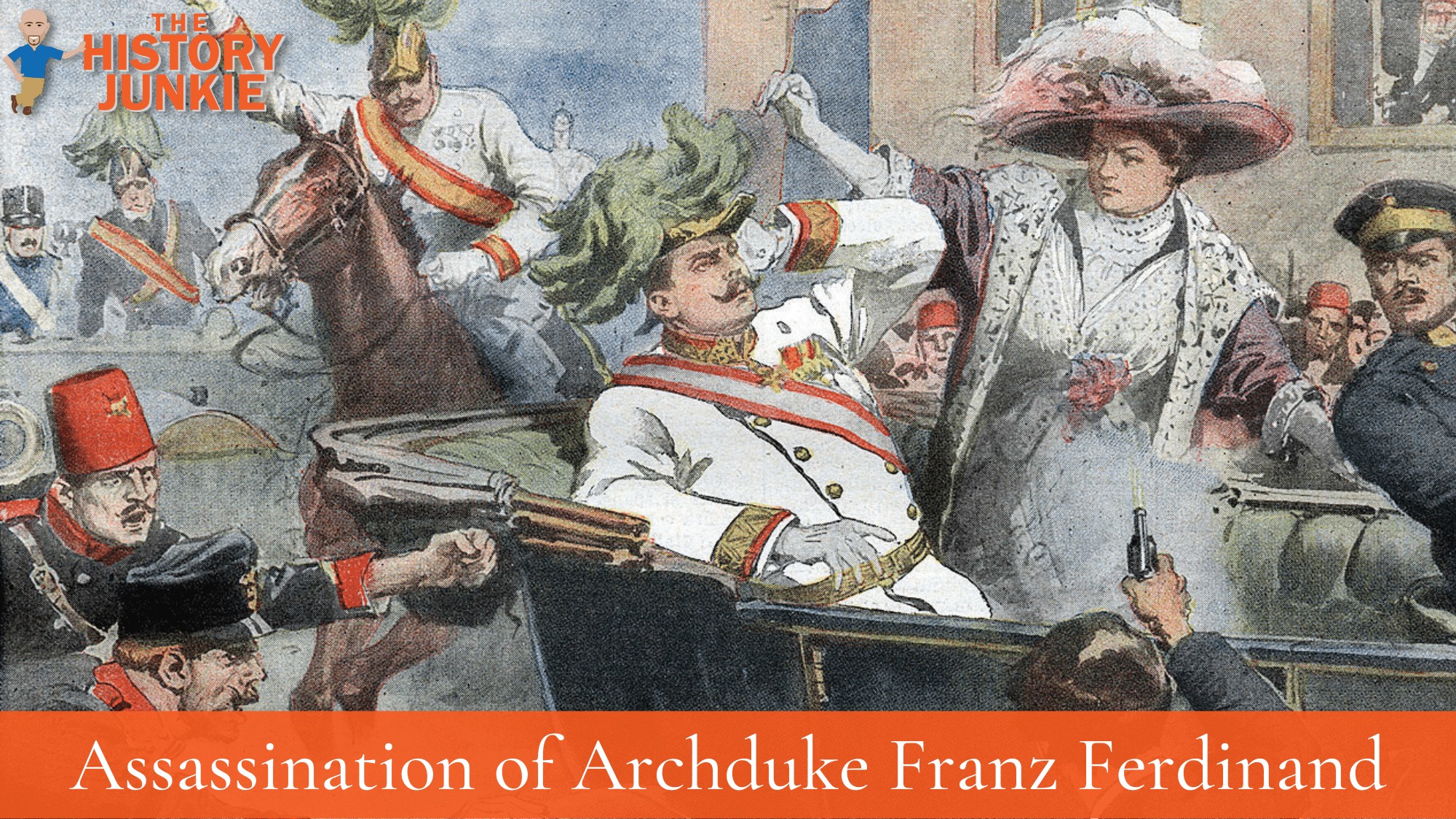 Jump to:
#1. The Archduke Franz Ferdinand Knew Of The Danger
Archduke Franz Ferdinand knew of the danger prior to arriving at Sarajevo. In fact, there were many that asked him not to go.
Sarajevo is located in Bosnia and, at the time, had a population made up of 40% Serb, 30% Muslim, and 20% Croat. The Serbian population was somewhat hostile towards Austria-Hungary.
Once it was known that the Archduke would be traveling to Sarajevo, a revolutionary group known as the Young Bosnians made plans to assassinate him. They were aided by another organization called Black Hand.
Black Hand was a terrorist group that had close ties with the Serbian Army.
While the Archduke knew of the danger, he did not know how sophisticated and well-organized it was. If he had known, he would have not made the trip.
#2. They Did Not Have Normal Security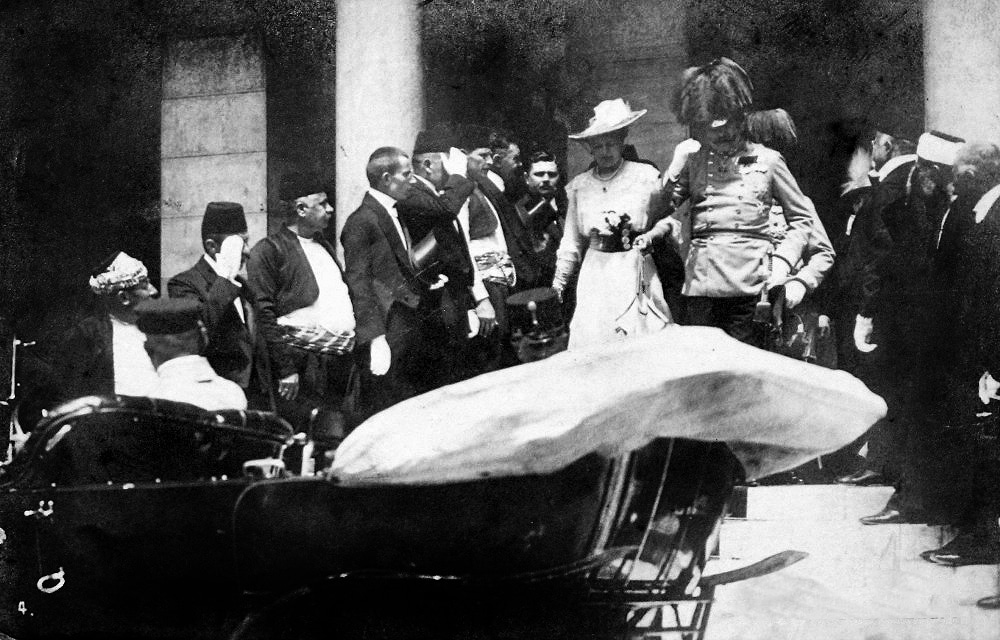 The Archduke and his wife, Sophie, were supposed to be escorted to their destination by six specially trained officers that would be placed in the car in front of them.
However, during their travel, they were only given 1 specially trained officer and three local policemen.
It has been said that the escort did not seem to be paying attention the entire trip and was more focused on the night activities rather than security.
#3. The Assassins Failed On Their First Attempt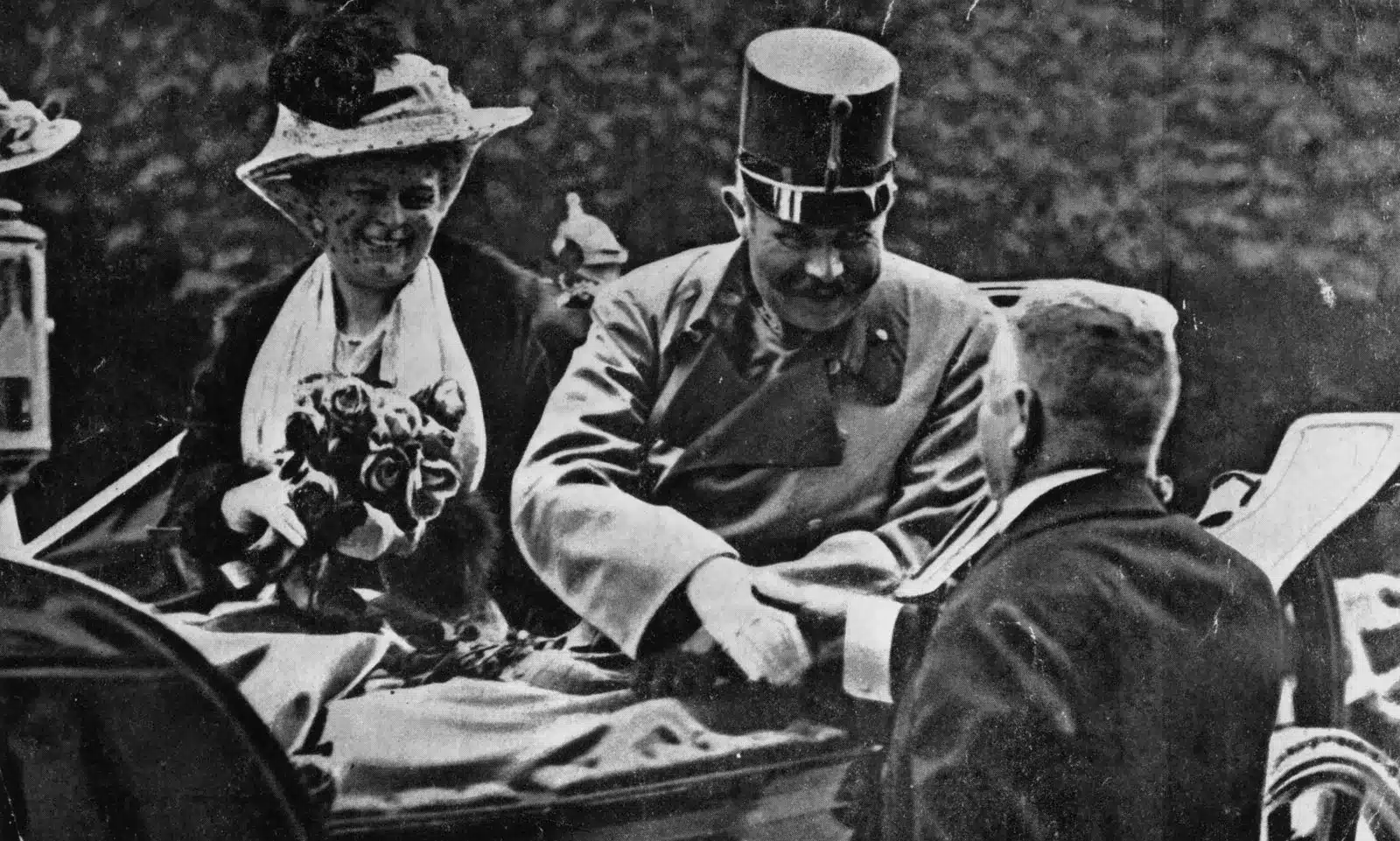 While the motorcade was en route, the Young Bosnians had spread throughout the city. They were aware of the route for the motorcade since it had been published in advance.
One of the assassins, Cabrinovic, inquired about which vehicle would hold the Archduke. He then waited for it to arrive, and when it did, he threw a bomb at the car but missed. The bomb bounced off the folded-up roof, fell to the ground, and rolled underneath a different vehicle.
An explosion went off and harmed two army officers. Cabrinovic, in a panic, ran and jumped into a dry riverbed, where he tried to kill himself. He was caught.
There were two other Young Bosnians in the crowd then, but they did not follow through.
Instead of returning home and avoiding another assassination attempt, Archduke Franz Ferdinand insisted on continuing toward city hall and then visiting wounded soldiers.
#4. Archduke Franz Ferdinand And His Wife Were Killed At Point Blank Range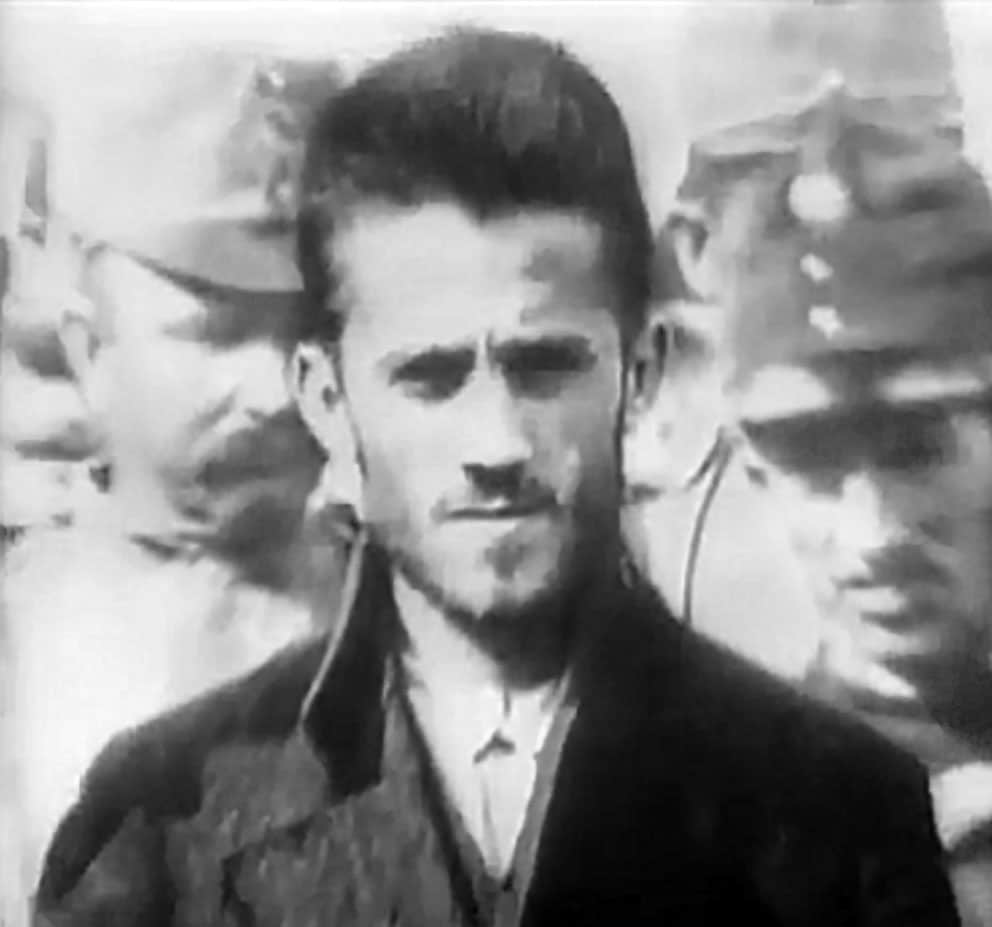 To discourage any other attempt at the life of the Archduke, the motorcade sped up.
As they quickly buzzed through the streets to their location, the driver made a mistake and turned down the wrong alley. The driver then tried to fix his mistake by putting the car into reverse and getting on the main road again.
It was this side street where the assassin Princip was standing. As they began to go in reverse, Princip pulled out his pistol and fired two shots at the Archduke from point-blank range.
One bullet hit his neck and then caught his wife, Sophie, in the abdomen. As his wife collapsed on his lap, Archduke Franz Ferdinand was heard saying, "Sophie, Sophie, don't die-stay alive for our children."
The two passed away within moments. Princip would be arrested and said he never meant to hit Sophie.
#5. The Assassination Set Off A Chain Reaction
After the assassination of Archduke Franz Ferdinand, an ultimatum was sent to Serbia.
This would create a domino effect. Once Austria-Hungary declared war on Serbia, it triggered a chain of alliances. Despite being almost 150 years old, George Washington's Farewell Address rang true.
Germany was allied with Austria-Hungary, which caused them to declare war on Serbia. Russia was allied with Serbia and came to their defense and declared war on both Germany and Austria-Hungary.
This would cause a reaction throughout Europe, with each country choosing sides.