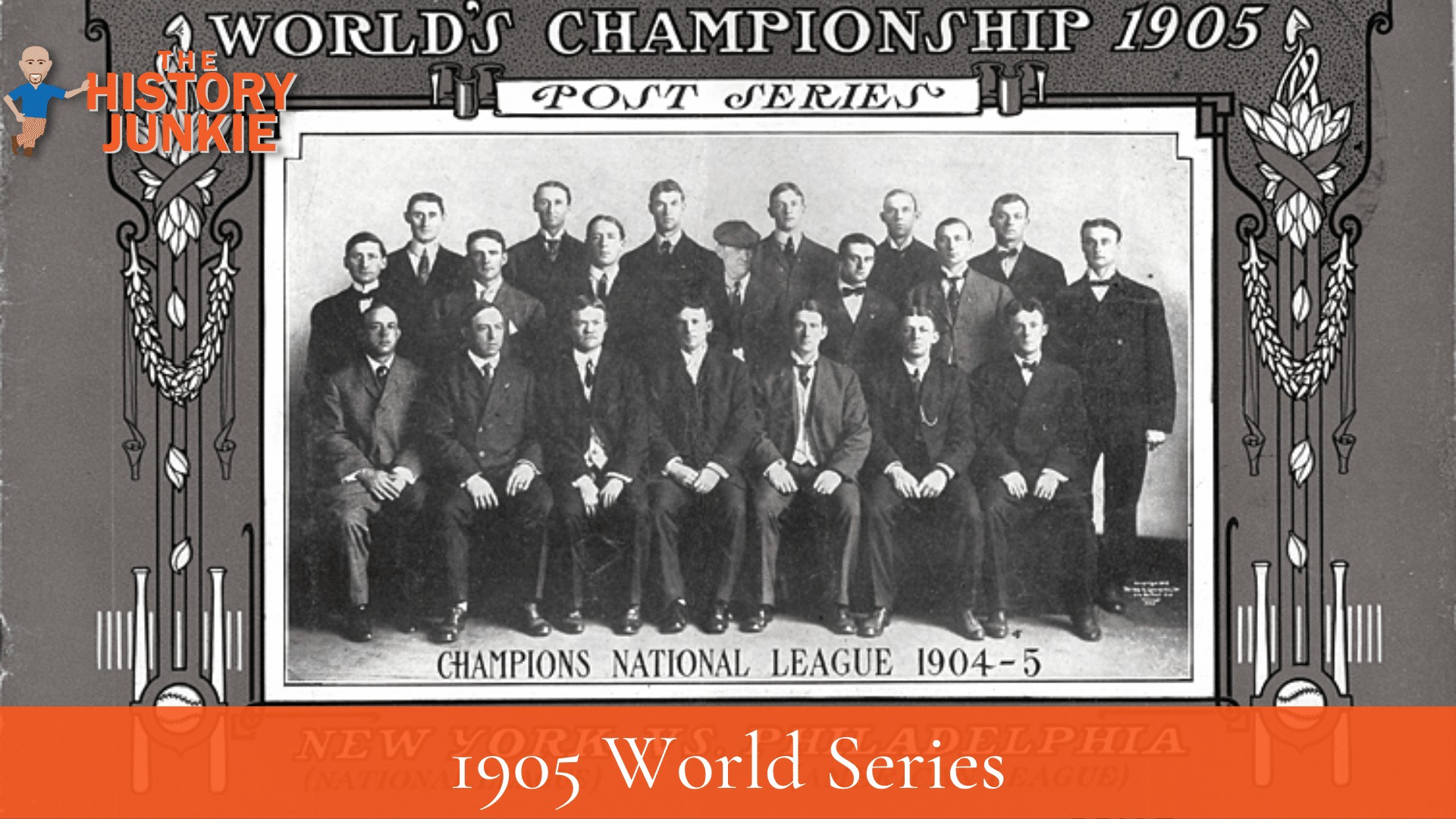 Jump to:
#1. The 1905 World Series Was The Second World Series
After the 1903 World Series was a big success, fans were ecstatic for a second championship game.
However, due to old grudges and politics, the 1904 World Series did not occur, which infuriated fans and media alike. There was such an uproar that the National and American League made a formal agreement to play each other at the end of the season. 
When 1905 came around, the fans were excited as they had waited two years for another championship game. This year, it would be John McGraw's New York Giants against Connie Mack's Philadelphia Athletics. 
Both teams had their own star players, but the Giants seemed to be in a class of their own.
#2. Rube Waddell Did Not Play In The Series
Rube Waddell was the Athletics' best pitcher.  He threw one of the fastest balls and had a nasty curve to go with it. However, he had a shoulder injury that occurred when he and his buddy Andy Coakley had a wrestling match.
There were rumors that Waddell was bribed not to play in the game, but Connie Mack never believed these rumors and said they were false. 
Losing Waddell for the series set the Athletics back. He led the team in wins and strikeouts and would be able to match up against Christy Mathewson.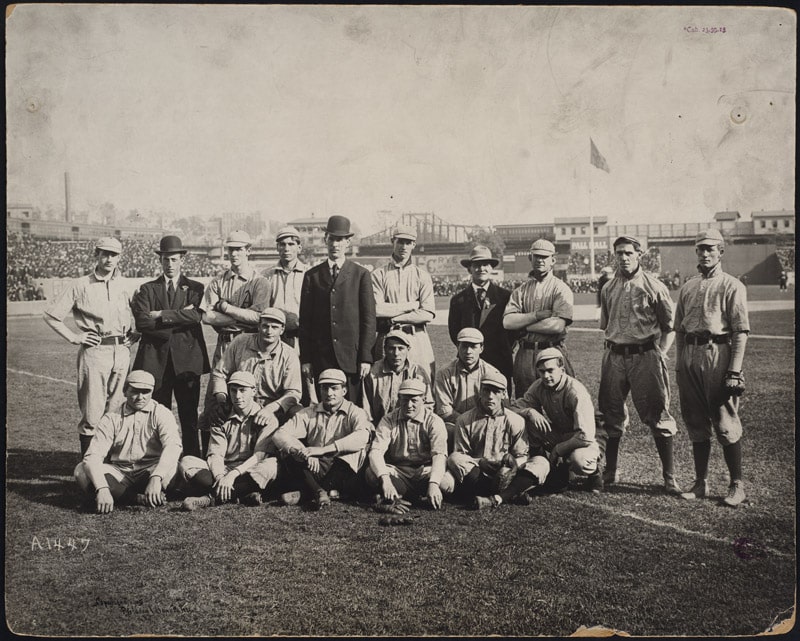 #3. There Was Not A Single Home Run In The Series
Home runs were not common in the dead-ball era. This is due to pitchers using the same ball throughout the entire game. The ball could become warped and more difficult to hit, which would lead to more ground balls.
Another advantage that pitchers had was that they would use a spitball, which allowed them to have a better grip and would create a tighter spin.
#4. Christy Mathewson Was Dominant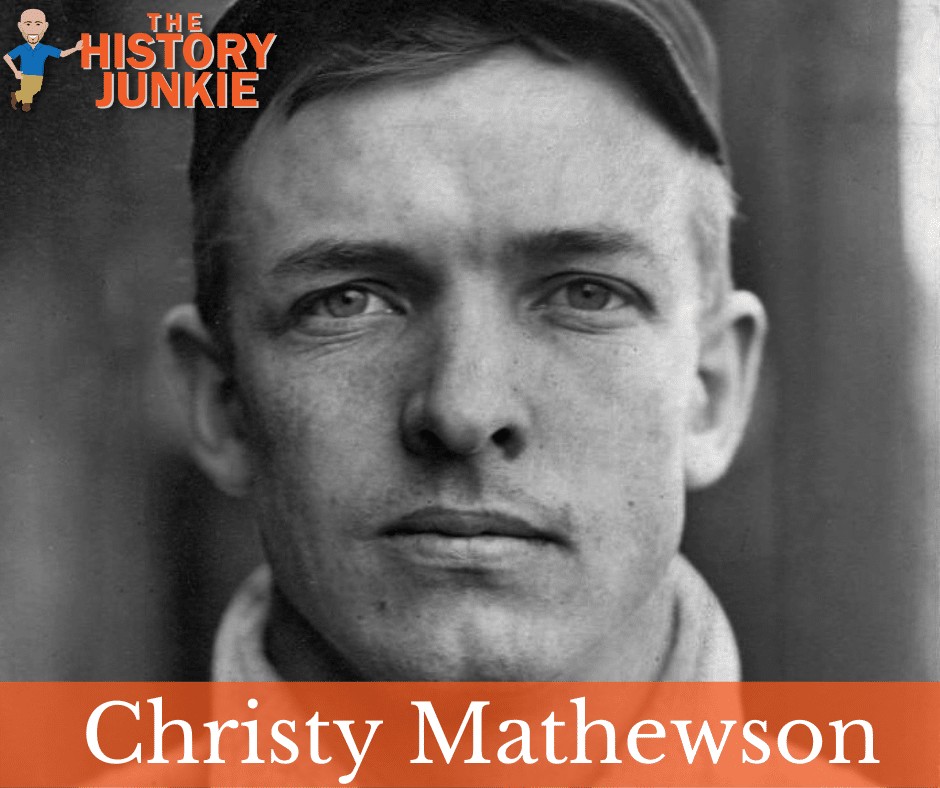 Mathewson threw 3 games and completed all of the games, and did not allow a single run.
In total, he pitched 27 innings of scoreless baseball. It is one of the greatest pitching performances in World Series history. 
The 2020 Atlanta Braves came close to duplicating what the Giants did in a National League Wild Card game, but it has never been duplicated in a World Series again.
#5. The 1905 World Series Was The First Best Of Seven Series
The 1903 World Series was a best of 9 series, and it was changed to be a best of 7 series when the two leagues met and formalized an agreement for the World Series. 
The series has never used another format since it went to a best of seven. The teams split time in each of the stadiums.
The seven-game series is much more beneficial than a nine-game series. A nine-game series was too taxing on the players after a long season.
#6 Every Game Was A Shutout
The series went 5 games, with the Athletics winning just 1 game. 
Ironically, every game was a shutout. 
Game 1: New York 3 - Philadelphia 0
Game 2: New York 0 - Philadelphia 3
Game 3: New York 9 - Philadelphia 0
Game 4: New York 1 - Philadelphia 0
Game 5: New York 2 - Philadelphia 0
Throughout 5 games, Philadelphia only scored 3 runs and was shut out 4 times, and three of those shutouts were pitched by Christy Mathewson.  It was quite the dominant performance by the Giants. Had they not lost Game 2, it would've been considered one of the most lopsided World Series victories in history.

#7 Home Base Was Stolen For The First Time In A World Series
John McGraw's brand of baseball was a lot of small balls. Bunting, stealing, and just moving runners around the bases by any means necessary was his brand of offense. So it is only fitting that he be the first manager of the team that stole home base during the World Series.
It occurred in Game 3 in the top of the fifth. Here is how the inning played out that led to Bill Dahlen stealing home.
Bresnahan walked with one out. George Browne singled and went to second on the throw to third base. Donlin was walked intentionally, setting up a possible inning-ending double play, but things continued to crumble for Coakley and the A's. McGann reached on another error by Danny Murphy, reloading the bases and scoring a run. Mertes singled, reloading the bases and driving in another run. Bill Dahlen hit into a force play at second, scoring Donlin. After Dahlen stole second, Devlin singled, bringing home McGann and sending Dahlen to third. Devlin then stole second, and Dahlen stole home on a double steal, scoring the fifth and last run of the Giants' fifth.