Bill Clinton served as the 42nd president of the United States from 1993 to 2001.
A member of the Democratic Party, he previously served as governor of Arkansas from 1979 to 1981 and again from 1983 to 1992.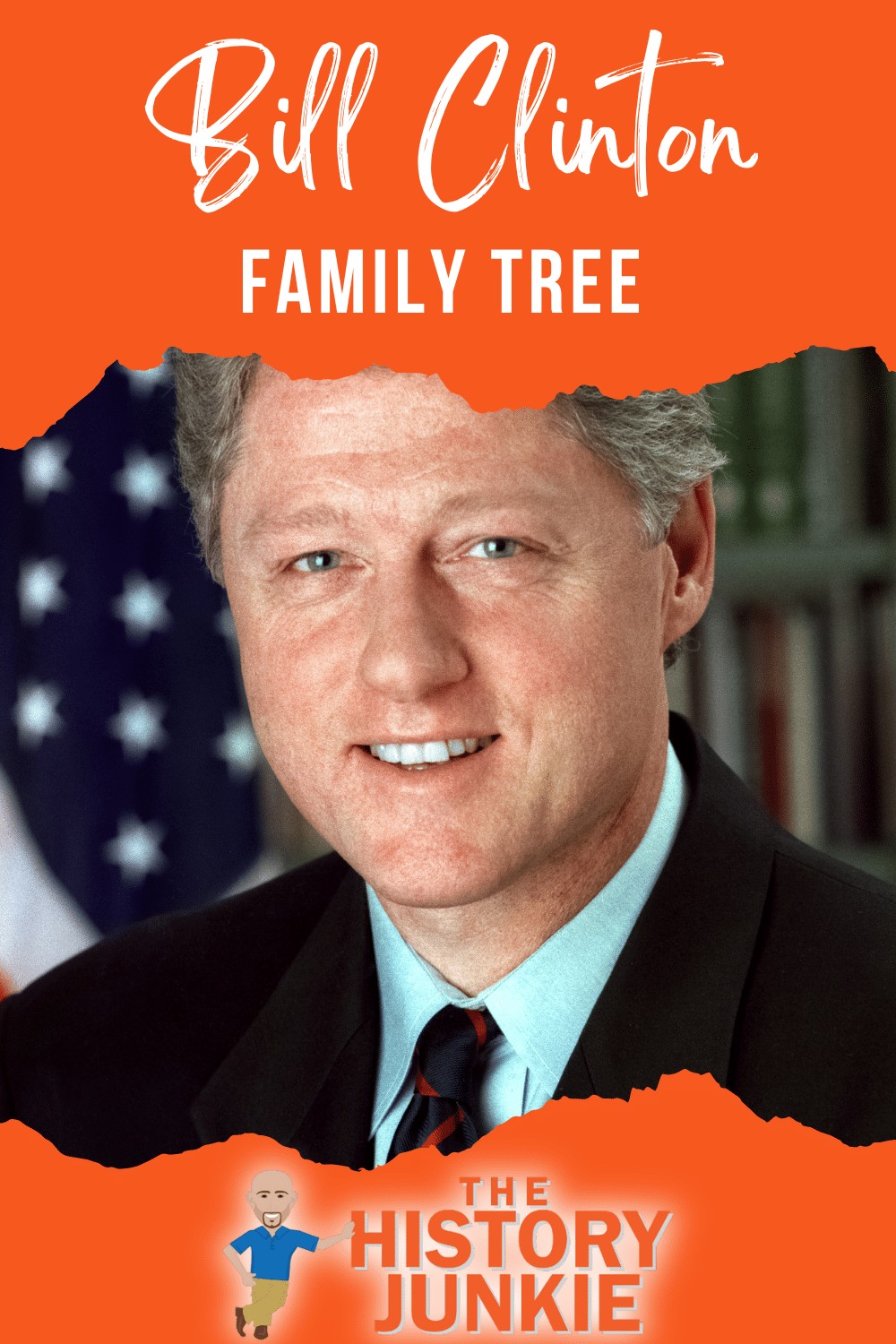 Clinton was born in Hope, Arkansas, three months after his father died in a car accident. He was raised by his mother and grandparents.
Jump to:
He excelled in school and was awarded a Rhodes Scholarship to study at Oxford University. After graduating from Oxford, he returned to the United States and earned a law degree from Yale University.
Clinton began his political career in 1974 when he ran for Congress. He lost the election, but he was elected Arkansas attorney general two years later.
In 1978, he was elected governor of Arkansas, becoming the youngest governor in the country at age 32. He served as governor for 12 years, during which time he helped to improve the state's economy and education system.
In 1992, Clinton was elected president of the United States. He ran on a platform of economic prosperity and healthcare reform. He also promised to end the war in Bosnia and Herzegovina.
As president, Clinton presided over a period of economic prosperity. He signed into law the North American Free Trade Agreement (NAFTA), which created a free trade zone between the United States, Canada, and Mexico.
He also signed the Personal Responsibility and Work Opportunity Reconciliation Act of 1996, which reformed the welfare system.
Overall, he was a popular president who, unfortunately, is remembered for the Monica Lewinsky scandal.
Family Overview
Bill Clinton is living proof of the American Dream.
He never met his biological dad, and from the records, it seems as though his biological dad was not the best person. He had five marriages and even practiced bigamy in one of them. He died young, and Bill was raised by a mother and step-dad.
Unfortunately, his stepdad was not much of a good guy either. He was an alcoholic and abusive toward his mother. Eventually, he made amends with his stepdad before his death, but living with him was hard.
He had two brothers but only knew one of them prior to becoming President.
He married Hillary Rodham, and the two had one child, Chelsea. All of which are well-known.
Despite his rough childhood, he overcame it to make an epic rise in politics. He was a conservative Democrat governor of Arkansas and then a President of the United States.
He now has three grandchildren.
Family Tree Chart
Parents:
William Jefferson Blythe Jr. (1918 - 1946) - He never thought he would have a son who would become the President of the United States. He was married five times, and one marriage was a bigamous marriage. He died in a car accident three months prior to Bill Clinton's birth. In a previous marriage, he had another son, but he and Bill did not know each other until many years later.
Virginia Dell Cassidy (1923 - 1994) - She was married four times, but unlike her first husband, who had many wives and divorces, her husband died while married to her. She became a nurse, worked hard, and always provided for her son. She lived long enough to see her son become President.
Spouse:
Hillary Diane Rodham (1947 - Living) - Wife of Bill Clinton, Former First Lady, Former New York Senator, and Former Secretary of State. She ran unsuccessfully for President in 2008 and 2016. She is a controversial figure, with many who adore her and many who despise her. Regardless, she has been a successful politician throughout her life but has often been mired in an activity that was possibly illegal. Her only daughter is Chelsea.
Children:
Chelsea Clinton (1980 - Living) - She married and had three children. She has had a successful writing career and hosts a popular podcast. She campaigned in 2016 with her mother but has not been as involved in politics as her parents.
Siblings:
Henry Leon Blythe Ritzenhaler (1938 - 2009) - He was born prior to Bill Clinton and had no idea that he was his brother. He was known as a stand-up guy who served as a police officer and eventual police chief in California until his retirement. Later in life, he moved to Arkansas to be with his daughter. He learned of the possibility of being Bill Clinton's brother when Clinton was running for president, and his biological father was mentioned. He died in 2009 of a heart attack.
Roger Clinton Jr. (1956 - Living) - A controversial figure to his half-brother. He had connections with a Sicilian mobster and lobbied his brother for a pardon. He was pardoned for cocaine and drug trafficking. He is married with two children.