Crispus Attucks is an intriguing character of the Revolutionary War. He has been called the first marty1r of the American Revolutionary War, although the war did not officially begin for another five years.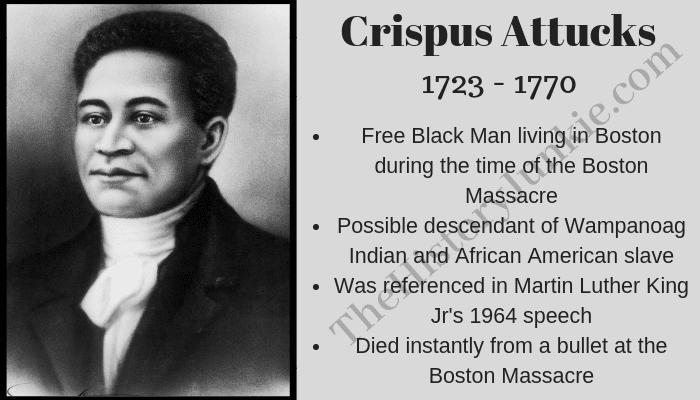 His name gained even more prominence in the Civil War when abolitionists cited him as the symbol of equality. Martin Luther King Jr. also cited him in his 1964 speech, "Why We Can't Wait," as a man who can be respected for his contribution to history.
Jump to:
Life of Crispus Attucks
The folklore surrounding his family is that his father was named Prince Yonger and his mother was Nancy Attucks.
He was born into slavery and grew up in the house of Colonel Buckminster, and was sold to Deacon William Brown.
He escaped from his master and became a ropemaker and whaler.
He was a "mixed race." His parents were of Wampanoag and African descent.
He may have been in Boston for a short period of time. He had recently returned from the Bahamas and was scheduled to leave on another long voyage to North Carolina.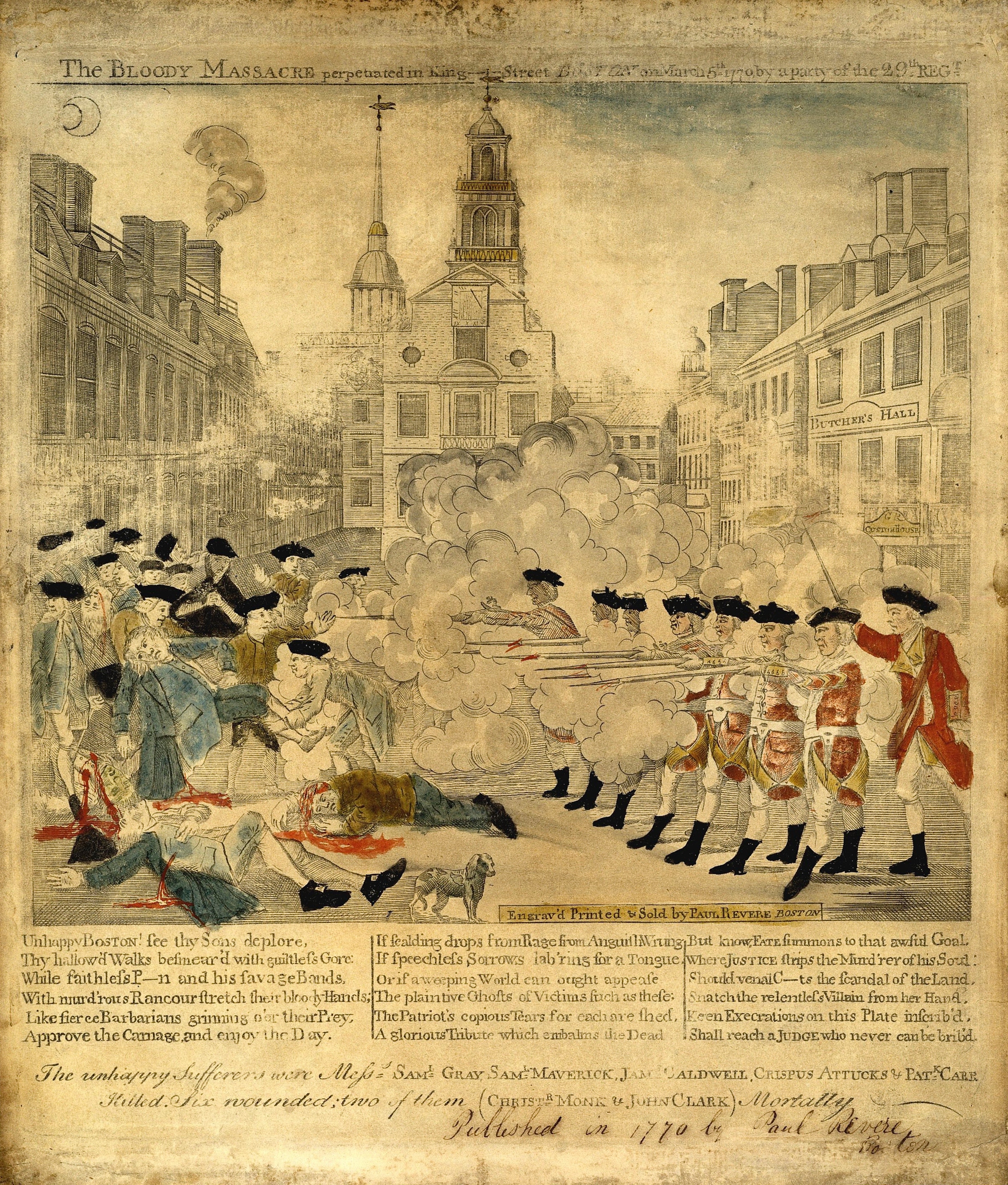 He joined in with the mob to protest the Townshend Acts. The British soldiers became threatened and then fired into the crowd. Killing him with two bullets to the chest. He was the first African-American in the Revolutionary War, and many others would follow.
He became a well-known figure during the Civil War when Boston-area abolitionists established a holiday in his honor, and his popularity rose again after Martin Luther King Jr. referenced him in his 1964 speech.
Abolitionists used his death as a symbol of racial equality. A photograph of the Boston Massacre was drawn shortly before the Civil War, which made the death of Crispus Attucks the centerpiece. Attucks is more famous now than he would have ever been if he had lived a full life.
He, along with the five others who were killed in the Boston Massacre, was buried in the Granary Burying Grounds. Some other notable men buried there are Samuel Adams, John Hancock, James Otis, and Paul Revere.
That is really all that is known about Crispus Attucks.
He was a free black man at a time when most black men were enslaved and must have been a respected citizen also to be employed. Although slavery was more prevalent in the South, New England was not free from it.
Many of the well-known founders owned slaves.