Donald Trump was the 45th President of the United States of America, but prior to his tenure in the Oval Office, he was a well-known real estate tycoon and celebrity.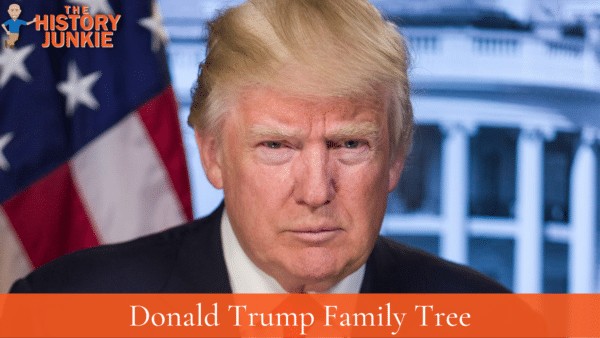 Trump was born and raised in New York City and received a bachelor's degree in economics from the Wharton School of the University of Pennsylvania in 1968. In 1971, he was given control of his father, Fred Trump's real estate and construction firm, and later renamed it The Trump Organization.
Jump to:
Trump has appeared at the Miss USA pageants, which he owned from 1996 to 2015, and has made cameo appearances in films and television series.
He hosted and co-produced The Apprentice, a reality television series on NBC, from 2004 to 2015. As of 2016, he was listed by Forbes as the 324th wealthiest person in the world and 156th in the United States.
He sought the Reform Party presidential nomination in 2000 but withdrew before voting began. In June 2015, Trump announced his candidacy for president as a Republican.
In May 2016, his remaining Republican rivals suspended their campaigns, and in July, he was formally nominated for president at the 2016 Republican National Convention.
He lost the 2020 election, which took place during the COVID-19 Pandemic, and is seeking re-election in 2024. If he were to win the election, it would be the first time since Grover Cleveland that a president has served non-consecutive terms.
Family Overview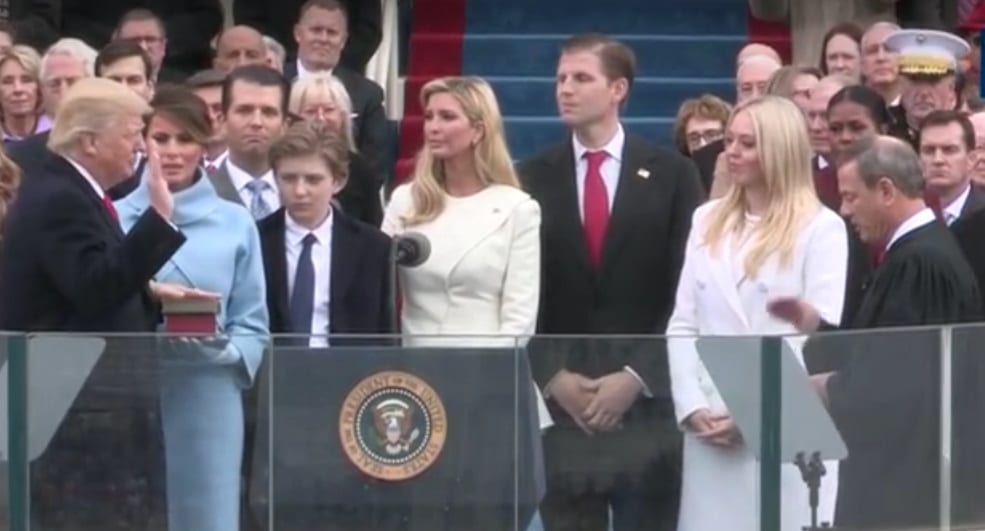 There is nothing boring about the family of Donald Trump.
His grandfather came to America and was able to make a fortune, but he died during the first wave of the Spanish Flu, which killed many Americans in 1918.
His father became a self-made developer in New York and married a Scottish immigrant. The two had five children together, with one becoming a federal judge and another becoming President of the United States.
Donald Trump has been married three times in highly publicized marriages. His first marriage was to Ivana Trump. The couple had three children.
His second was to Maria Ann Maples, and the couple had 1 child.
His most recent marriage is to former First Lady Melania Knauss, and the couple has 1 child.
His older children and those who married into his family have all been active in his business and political aspirations. It seems as though Ivanka will be taking a step back to focus on her children for the 2024 political season.
Donald Trump currently has 10 grandchildren.
Family Tree Chart
Parents:
Frederick Christ Trump (1905 - 1999) - He was a self-made man who developed many residential houses in New York. He came to America with his father and lived through the Spanish Flu epidemic that killed his father. He lived into his 90s and was married to the same woman for over 60 years.
Mary Anne MacLeod (1912 - 2000) - She came to America from Scotland with $50 in her pocket. She lived with a sister and would eventually meet her husband. She became a citizen of the United States in 1942. According to her son Donald, he would do no wrong with her. She passed away a year after her husband's death.
Spouses:
Ivana Marie Zelníčková (1949 - 2022) - She was the first wife and mother to Donald Trump Jr., Ivanka Trump, and Eric Trump. She was an influential person in the development of Trump Tower and headed up the interior design. She divorced Donald Trump in 1990. Ivana had a marriage previous to Donald and two after her divorce from him.
Maria Ann Maples (1963 - Living) - She was a model, singer, and songwriter. She and Donald married in 1993 and had one child together, Tiffany Trump. the couple divorced in 1999 after being separated for 2 years.
Melania Knauss (1970 - Living) - She and Donald Trump married in 2005. The couple have one child together, Barron. She had a lengthy modeling career but is also known to be very intelligent. She is fluent in five languages. During her tenure as First Lady, she tended to stay out of the spotlight, and her approval ratings were always higher than her husbands.
Children:
Don Trump Jr. (1977 - Living) - He is the firstborn son of Donald Trump. He served as an executive for The Trump Organization and is showing an interest in entering the political landscape. He was married to Vanessa Trump, and the couple had five children together before their divorce. He is currently engaged to Kimberly Guilfoyle.
Ivanka Trump (1981 - Living) - She was a prominent figure throughout her father's business when she became of age. She went on to marry Jared Kushner and convert to Judaism. The couple now have three children. She opened up to having postpartum depression after each of her children. She has said she will not participate in her father's campaign or presidency in 2024 if he were to win the election.
Eric Trump (1984 - Living) - He met and married his wife Lea, and the couple have two children together. He was a prominent player in the 2016 election and continues to support his father. He was a registered independent until 2016, when he moved to the Republican party.
Tiffany Trump (1993 - Living) - The only child from his second marriage. She met and married Michael Boulos in 2022. She spoke at the 2016 RNC.
Barron Trump (2006 - Living) - He finished up school the year of 2016 before moving into the White House. He is 17 years old.
Siblings:
Maryanne Trump (1937 - Living) - She is the oldest sister of Donald Trump and is known for her sharp legal mind. She was appointed to the United States District Court of New Jersey by Ronald Reagan and then to the Third Circuit of Appeals by Bill Clinton. She has had criticisms of her brother released since he was President.
Frederick Christ Trump Jr. (1938 - 1981) - He died suddenly from a heart attack at 42 years old. He died due to his alcoholism, which caused his heart attack. His death had a huge influence on Donald Trump, who has remained abstinent from alcohol since 1976.
Elizabeth Trump (1942 - Living) - She has remained out of the spotlight and has lived a quiet life. She married in 1989 and eventually retired in Florida.
Robert Trump (1948 - 2020) - He was a business executive who managed Trump Management Inc, the Trump Organization's real estate holdings outside Manhattan. He was an investor in SHiRT LLC, one of two owners of Virginia-based CertiPathx. He died at the age of 71 after having a fall and suffering brain bleeds.