King Eadwig was the son of King Edmund the Magnificent and the nephew of King Eadred.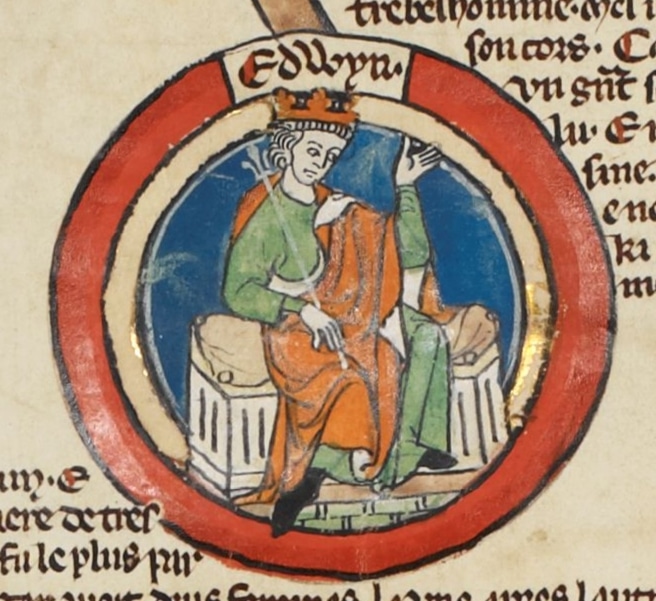 His reign was short compared to previous tenures and is remembered for the disputes with nobles and the church.
He died in 959 and ruled for less than three years. His brother, Edgar the Peaceful, succeeded him. 
Jump to:
Ascension and Death
It was said that shortly after King Eadwig's coronation, he left the banquet and was found having sexual relations with a noblewoman and her daughter.
The Archbishop of Canterbury dragged him back to the banquet.
This obviously caused issues between Eadwig and Dunstan and the two women.
One of the women involved, Aethelgifu, influenced Eadwig to deprive Dunstan of his abbacy of Glastonbury and force him into exile.
King Eadwig was soon married to Aelfgifu, but the marriage was annulled as they were too closely related, and the marriage was against their will.
While in exile, Archbishop Dunstan became influenced by the Benedictines of Flanders. This would cause many to be influenced to support Eadwig's younger brother Edgar and divide the kingdom.
Trying to avoid a civil war, the noblemen of England divided their kingdom. King Eadwig would rule Wessex, and Kent and Edgar would rule the north.
The division did not last long as King Eadwig died on October 1, 959, and was buried in the New Minster, Winchester.
His brother Edgar reunited the kingdom and would become known as a peacemaker.
Conclusion
There is not much to say about King Eadwig. He fell into the trap of being young, and while that is not a good excuse since many young men have been good kings, it was certainly something he could not overcome.
He was involved in petty feuds and seemed to have little self-control. His kingdom became divided, and if he had survived longer, there was a real possibility of civil war.
He was the worst king of England during the Anglo-Saxon era.