The Margaretta Massacre, also known as the Cold Creek Massacre, took place in 1813 when a group of Native Americans attacked and kidnapped a group of women and children while the men of the settlement were working.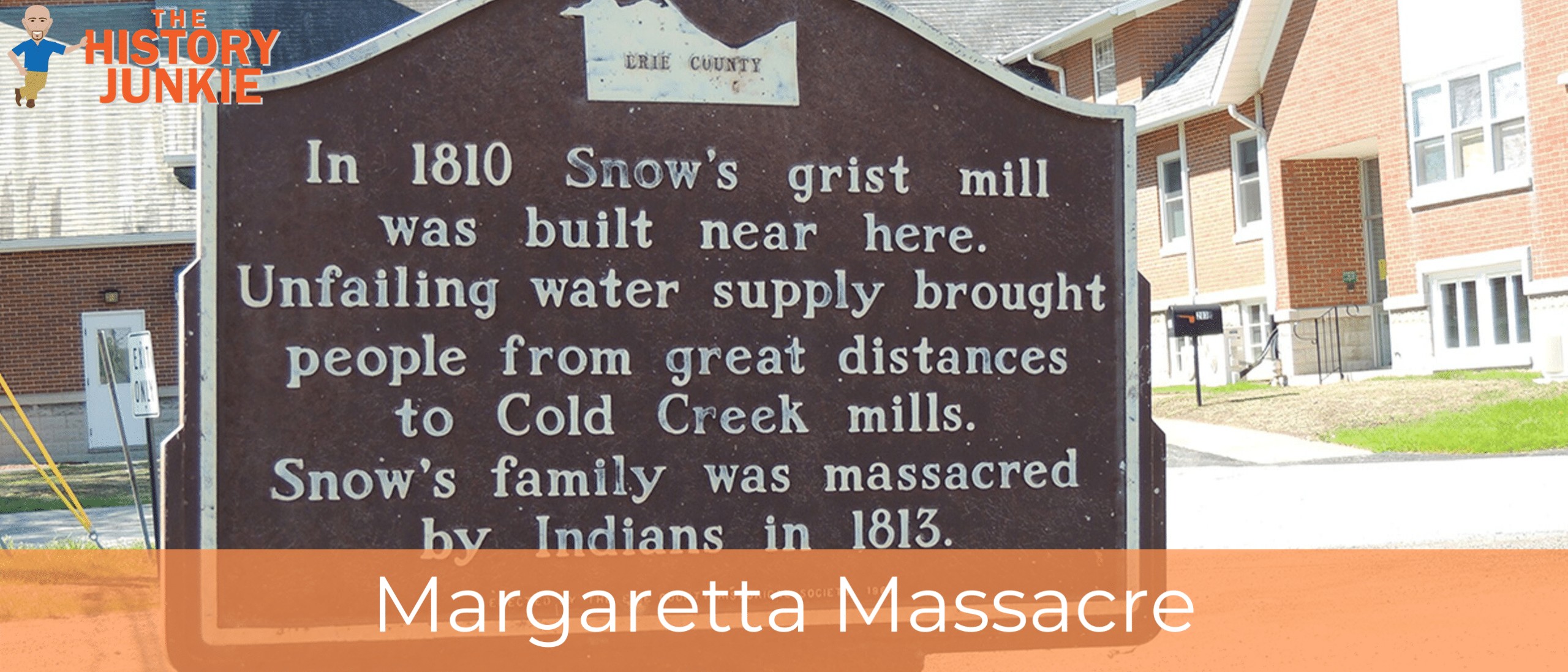 The first settler of Castalia was a pioneer named Dorastus Pliny Snow, who went by the name D. P. Snow or Pliny Snow. He was married to Hannah Snow, and the two had eight children together. D. P. Snow was the son of a New Hampshire pioneer, Warren Snow, and also was a direct ancestor of a Puritan who settled in the Massachusetts Bay Colony.
Shortly before the American Revolutionary War was fought, the Snows began migrating west and continued that plight well past the death of D. P. Snow. He had sons and grandsons that would pioneer parts of Missouri and eventually California.
D. P. Snow is typically remembered as a strong man and skilled at many trades. He constructed a mill, which became the first structure built in Castalia, and also aided in building up the local settler's agriculture.
During this time, Indians were numerous, and the War of 1812 was raging. When the British defeated and captured Fort Detroit from General Hull, American expansion began to halt. Indian attacks on the frontier became more prevalent, and D. P. Snow's mill was no exception.
The Indians and D. P. had a unique relationship in that he had been capturing them while they were trying to steal from his mill. This enraged the Indians, and they attacked the mill and captured the women and children of the first settlers. Among the settlers were D. P. Snow's wife, Hannah, and their children.
Hannah was ill and could not keep up and, as a result, was brutally killed, as was her two-year-old son Robert. The men were in the field during this time and had no idea until later evening what had happened. They quickly mustered and went after the Indians, but when they came across the dead bodies of Hannah and Robert, they stopped the search and buried the dead.
Hannah was buried in the Castalia Cemetery, and her stone is still there today. Her son and Civil War Veteran Willard Snow gave her a headstone in which he remembered her slaughter.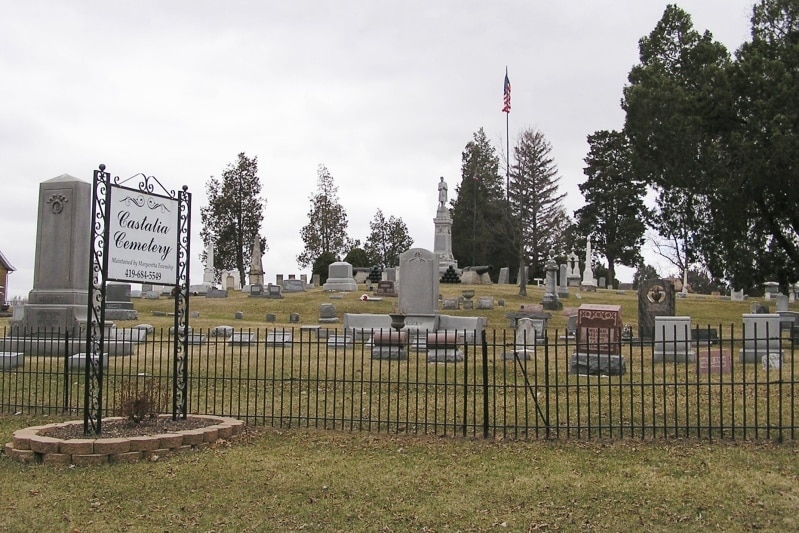 The men then continued their search, but the Indians had already taken their prisoners to Detroit, where they would stay for two years. The prisoners would be returned, and there would be no more casualties.
D. P. Snow would raise his remaining children and remarry two times. The first marriage was to Sally Eldred, who died two years later, to Anna M. Faulk, who would give him another son, Charles. D. P. Snow would die a few years later in Huron County.
His wife, Anna Snow, would remarry Phillip Cowell.
The two would have seven children together. Anna would live until the age of 1890. She would be preceded in death by her husband, Phillip. She died in Castalia, Ohio, and was given the largest funeral for the city of Castalia to date. Historically, she is one of the greatest residents of Castalia, Ohio.