The Massacre of Dinant was the first event that shocked the world when details emerged of the German action against the Belgians.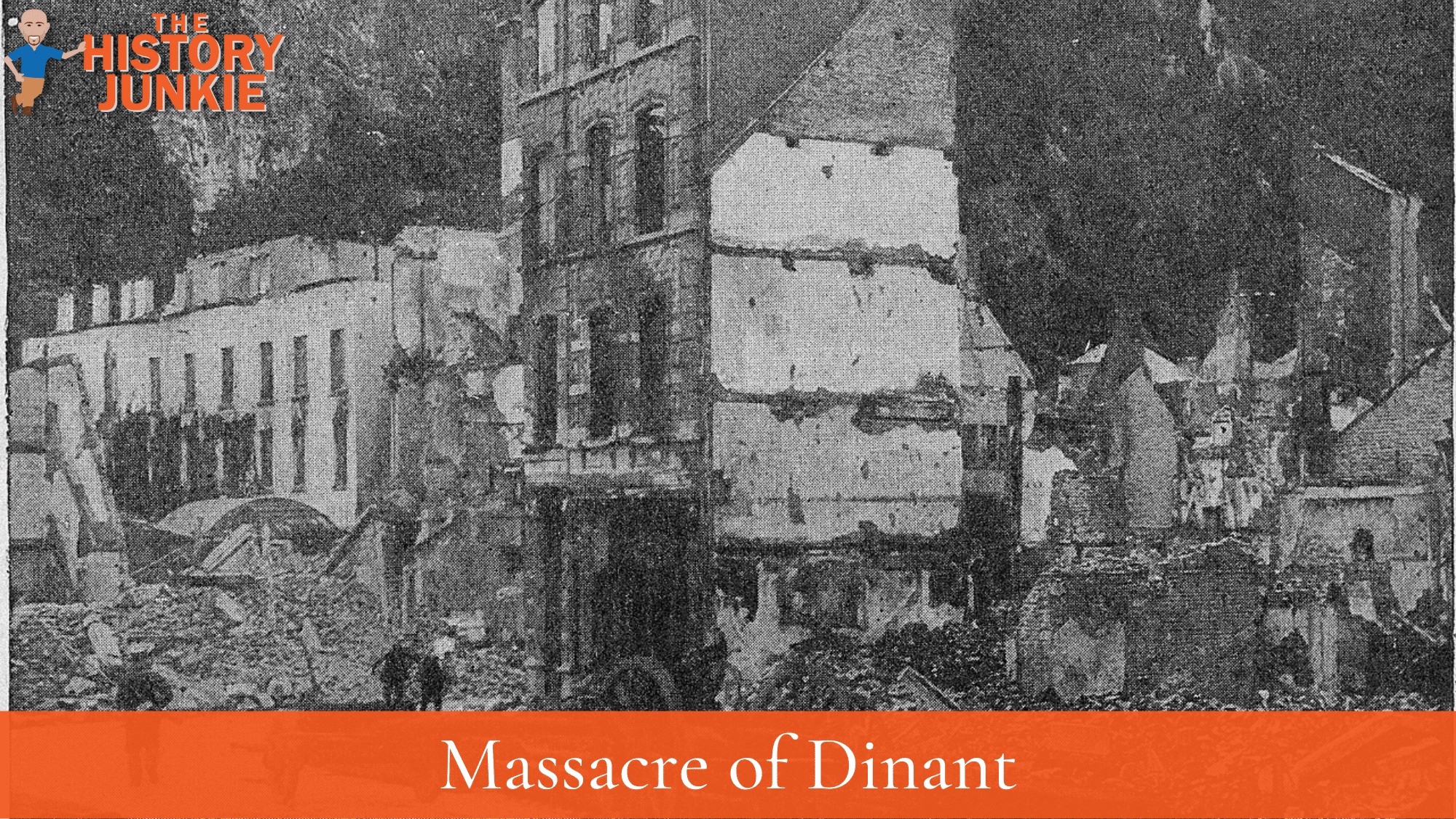 After the siege of Namur, the Germans continued to overrun Belgium and take control of various towns. One of those towns, Dinant, fell to the German Third Army, and the occupation did not go well.
In August 1914, German soldiers began an occupation of Dinant. During that occupation, there was an incident in which some of the local inhabitants fired up on the German soldiers.
After the killings, the Germans pillaged the town and destroyed multiple buildings. The actions horrified some countries, especially the United States. However, the tactic that Germany implemented was meant to intimidate the Belgian population into submission.
Fires set by the Germans on the night raid of 21/22 August provoked the flight of 2,500 inhabitants the next day. On August 23, about 674 civilians were massacred, 1,200 houses were burned down, and 400 people were deported to Germany and interned until November.
This massacre was the largest of the Rape of Belgium, which led to the United States establishing the Commission for Relief in Belgium, chaired by Herbert Hoover, which oversaw food imports through the British blockade and stopped the Germans from interfering with their distribution.
The killings continued on August 24; houses burned for days and lit up the countryside, and a stench of corpses polluted the air as they decomposed in the sun.
The Germans lost 1,275 men killed and about 3,000 wounded, and the French had about 1,100–1,200 casualties in the fighting around Dinant.
In the 4th Infantry Brigade, Lieutenant Charles de Gaulle was among the first to be wounded, receiving a bullet in the fibula.
Although a notorious incident in itself, the massacre of Dinant was eclipsed by a similar, wider-scale action at Louvain two days later.
Both were exploited to the full by Allied propaganda.