Taxation in the Colonies is often thought to begin with the Sugar Act or Stamp Act.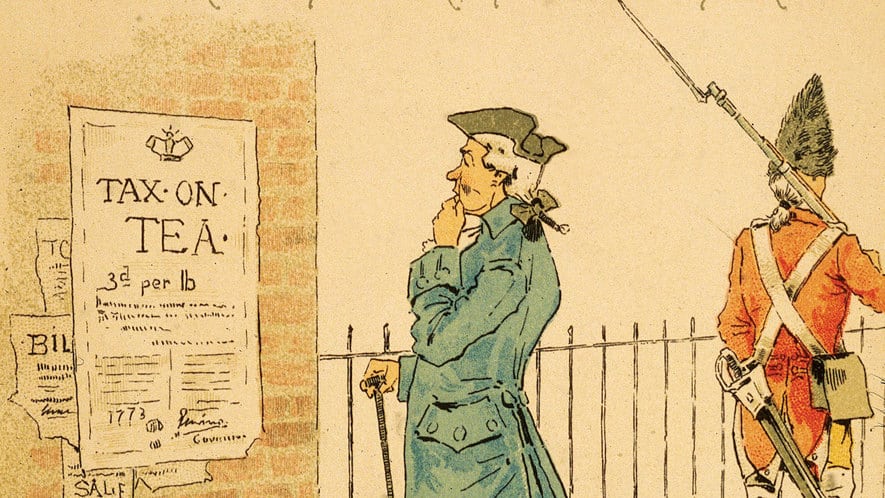 While those were some of the more recognized, they were just a couple in a series of taxes that Great Britain imposed on the colonies to help pay for the national debt acquired during the French and Indian War.
Here is a list of taxes in the colonies that they wore on the colonists and led to the creation of such groups as the Sons of Liberty.
Navigation Acts
Mutiny Act
Wool Act
Debt Recovery Act
Hat Act
Iron Act
Currency Act
Proclamation of 1763
Declaratory Act
Mercantilism
Revenue Act
Indemnity Act
Commissioners of Customs Act
Vice-Admiralty Court Act
New York Restraining Act
Triangular Trade
Tea Act
Massachusetts Government Act
Administration Justice Act