Thomas McKean (March 19, 1734 – June 24, 1817) was a delegate to the Second Continental Congress and signer of the Declaration of Independence. He also served as President of Delaware, Chief Justice of Pennsylvania, and eventual Governor of Pennsylvania.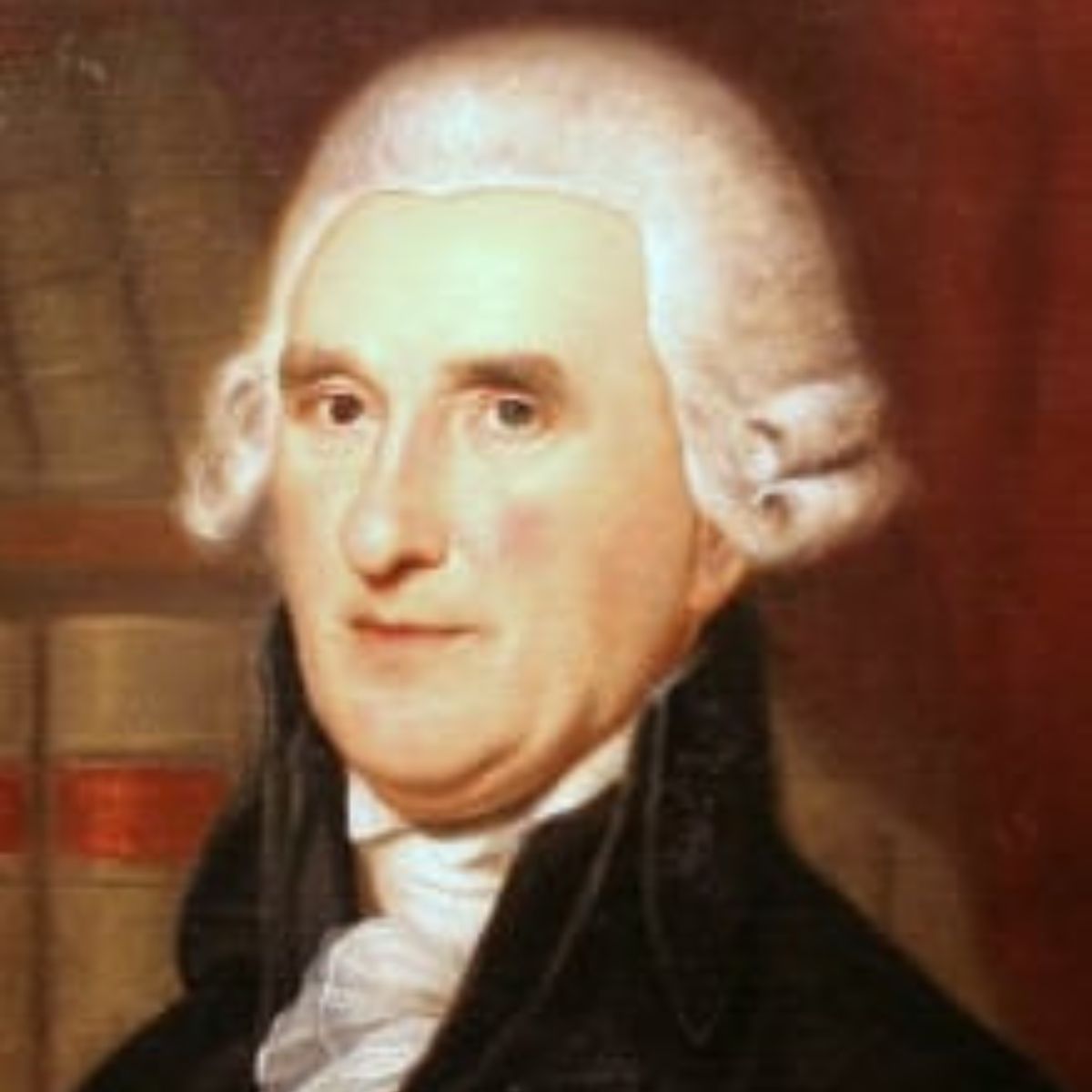 He flip-flopped in his party associations and identified himself as a Federalist and Democratic-Republican. He was a childhood and professional friend of George Read, whom he served alongside during the First Continental Congress and the Second Continental Congress. He also served alongside Caesar Rodney.
Jump to:
Early life and family
Thomas McKean was not born in the Delaware Colony but in Chester County, Pennsylvania. McKean came from an upper-middle-class family. His family was not as wealthy as a Virginia planter, but they were not as poor as a rope maker. His father owned a tavern and was able to send Thomas to school to acquire an education. It would be here that he met and struck up a friendship with future Delaware delegate George Read. He was admitted to the Delaware bar in 1755 and the Pennsylvania bar the following year. From here, he lived a life of public service. He served as Attorney General of Sussex County, Speaking of the General Assembly of the Lower Colonies (the lower colonies was Delaware), and judge of the Court of Common Pleas.
McKean would participate in the country party of Delaware, and it would be here that he would meet Caesar Rodney. The Country Party of Delaware was the political party that favored independence over British rule. His close friend, George Read, would be one of the influential members of the court party, which was in favor of British reconciliation and rule. By 1774, Caesar Rodney, George Read, and Thomas McKean had established themselves as the voice of Delaware and were sent to the First Continental Congress and again to the Second Continental Congress. McKean also served as an influential member of the Stamp Act Congress.
In 1776, McKean would be one of the members of Delaware to cast a vote for independence. On the eve of independence, it looked as if the vote for independence would carry quite easily. John Dickinson of Pennsylvania had lost his influence and was persuaded not to attend the vote. New York had not received word whether or not they would be voting in favor of it and would be abstaining from the vote. The rest of the colonies had fallen in line. However, when the vote for independence was cast, George Read shocked everyone by voting against independence. This alarmed Congress and especially Thomas McKean. Delaware was split, and independence would not be unanimous if the sickly delegate Caesar Rodney did not cast a vote. A message was then sent to Rodney, who made a famous midnight ride in the pouring rain and under great duress due to sickness.
American Revolutionary War
Thomas McKean left Congress to serve in the Fourth Battalion of the Pennsylvania Associators. The Associators was a group of Pennsylvania militia that was created by Benjamin Franklin. He served alongside George Washington in his defense of New York and was not present for the signing of the Declaration of Independence. McKean would be one of the last men to sign the Declaration of Independence. He may have not even signed it until 1781.
Delaware politics were different from Pennsylvania politics. In Delaware, the opinion was split as to whether or not they should declare independence. When Delaware joined the cause, McKean was not reelected to serve in the Continental Congress. However, these opinions would change after the Battle of Brandywine and the British occupation of Delaware. McKean and Rodney were then returned to their post at the Continental Congress. He would go on to help draft the Articles of Confederation and would be elected as President of Congress in 1781. It would be during his term as President of the Continental Congress that General Cornwallis surrendered to Washington at Yorktown.
Post-Revolution Career
Thomas McKeen was selected to be Chief Justice of Pennsylvania on July 28, 1777, and would serve as Chief Justice until 1799. In the early days of America, elected officials could serve in multiple offices. This allowed McKean to actively serve on the Continental Congress, colonel in the Pennsylvania militia, and co-author of the Articles of Confederation. Chief Justice McKean pioneered many issues in the Pennsylvania court. He was a leading figure in establishing the doctrine of judicial review and also wanted penal reform. However, like many of the founding fathers, he was slow to recognize the legal rights of women.
He helped ratify the Constitution in Delaware and began his United States political career as a Federalist. Thomas McKean was split from Hamilton and the Federalists in 1796 with a disagreement in their domestic policy that he believed heavily supported England. He found the Federalists to be comprising the values of the revolution and, therefore, became an outspoken supporter of the Democratic-Republicans. Pennsylvania elected Thomas McKean as Governor in 1799, and he would serve as Governor until 1808.
McKean showed himself to be a shrewd politician in winning three elections for Governor. In the first two elections, McKean soundly defeated the Democratic-Republicans. Upon his victory, he fired most of the Federalists from government positions, which garnered him the nickname "father of the American spoils system," in which the victorious party controlled the government employees. However, he made a shift towards the Federalists in 1805 due to having a split with his Democratic-Republican party. He won the election again in 1805 and, this time purged the government positions of Democratic-Republicans and replaced them with Federalists.
Death and legacy
Thomas McKean is commonly referred to as a tall and passionate man who always wore a large cocked hat and carried a gold cane. He was very influential in Delaware as well as Pennsylvania politics. He spent his last years writing about political theory and enjoying the mass wealth that he had acquired. He died in 1817 in Philadelphia, Pennsylvania, and was buried in the First Presbyterian Church. A Founding Father said this about Mr. McKean:
one of the three men in the Continental Congress who appeared to me to see more clearly to the end of the business than any others in the body
Online Resources