Tristao Vaz Teixeira was born in 1395 in the Kingdom of Portugal during the reign of King John I. He would aid in the discovery of Madeira, an island that would become known for its wine, alongside Joao Goncalves Zarco. He would become a wealthy administrator of Madeira and contribute to the expansion of the Portuguese Empire.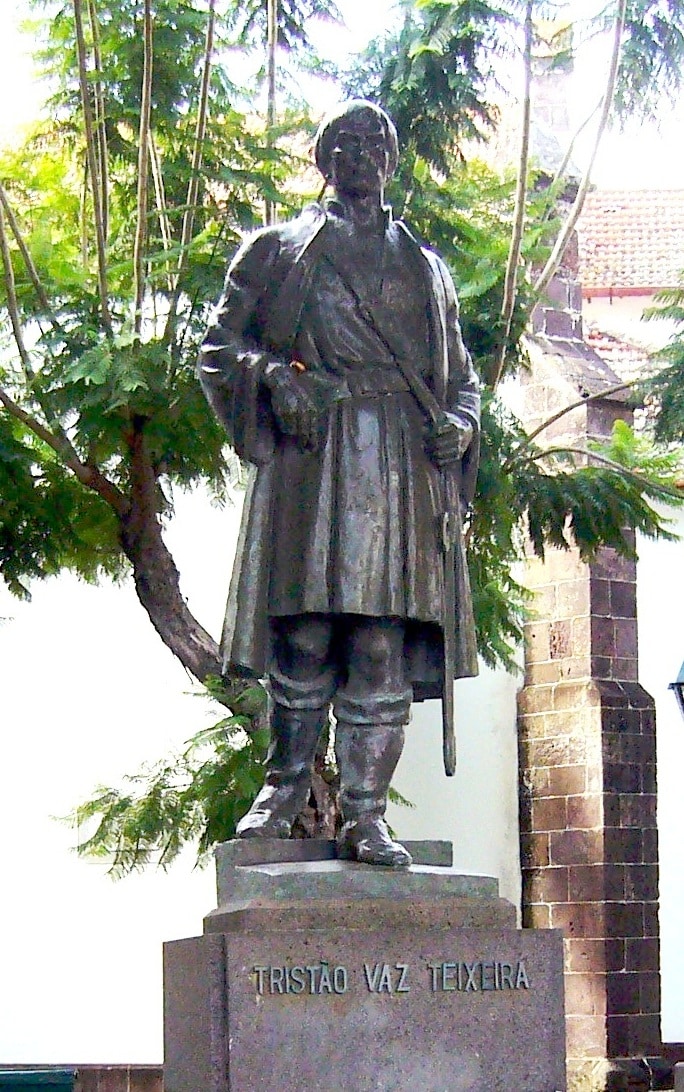 Jump to:
Life and Conquest
There is little known about the life of Tristao Vaz Teixeira.
He was the son of Vasco Gonçalves Teixeira and Catarina Anes de Berredo, and he had 3 other siblings.
It is believed that Tristao was a squire to Infante D. Henrique. He accompanies Infante to Cueta and Tangier and gained a reputation for his skill and consistency. After some years as a squire, he was knighted.
He married his cousin Branca Teixeira, and the two had many children like many. During this time, the two experienced many deaths of their children at a young age or at birth.
He and Joao Goncalves Zarco served under Prince Henry the Navigator. During one of their expeditions, they were blown off course and discovered an unclaimed island with fresh water and fertile soil and named it Porto-Santo.
Prince Henry put Bartolomeu Perestrello (who would later become the father-in-law of Christopher Columbus) as its first governor. As pleasant as the land looked, it became infested with rabbits, which made it difficult to grow crops, so the island was abandoned.
Tristao Vaz Teixeira continued exploring with Joao, and the two would eventually discover the island of Madeira. The island was hospitable and could be colonized. It would eventually be the home of many great vineyards and produce popular wine that was still in existence and popular during the American Revolution.
The governance of Madeira was divided between Zarco and Tristão, who were appointed Captain-majors of Funchal and Machico, respectively. Tristão was officially designated to the post on May 11, 1440.
Tristao would participate in other expeditions throughout the rest of his life. Through his and other early explorers' work, the Portuguese would quickly advance into an international power, and they would set the stage for other expeditions from Bartolomeu Dias, Vasco da Gama, and Pedro Cabral Alvarez.
He would live to the age of eighty-five and pass away in Silves, Portugal.