The Adai Tribe was a tribe that was part of the Caddo Confederacy.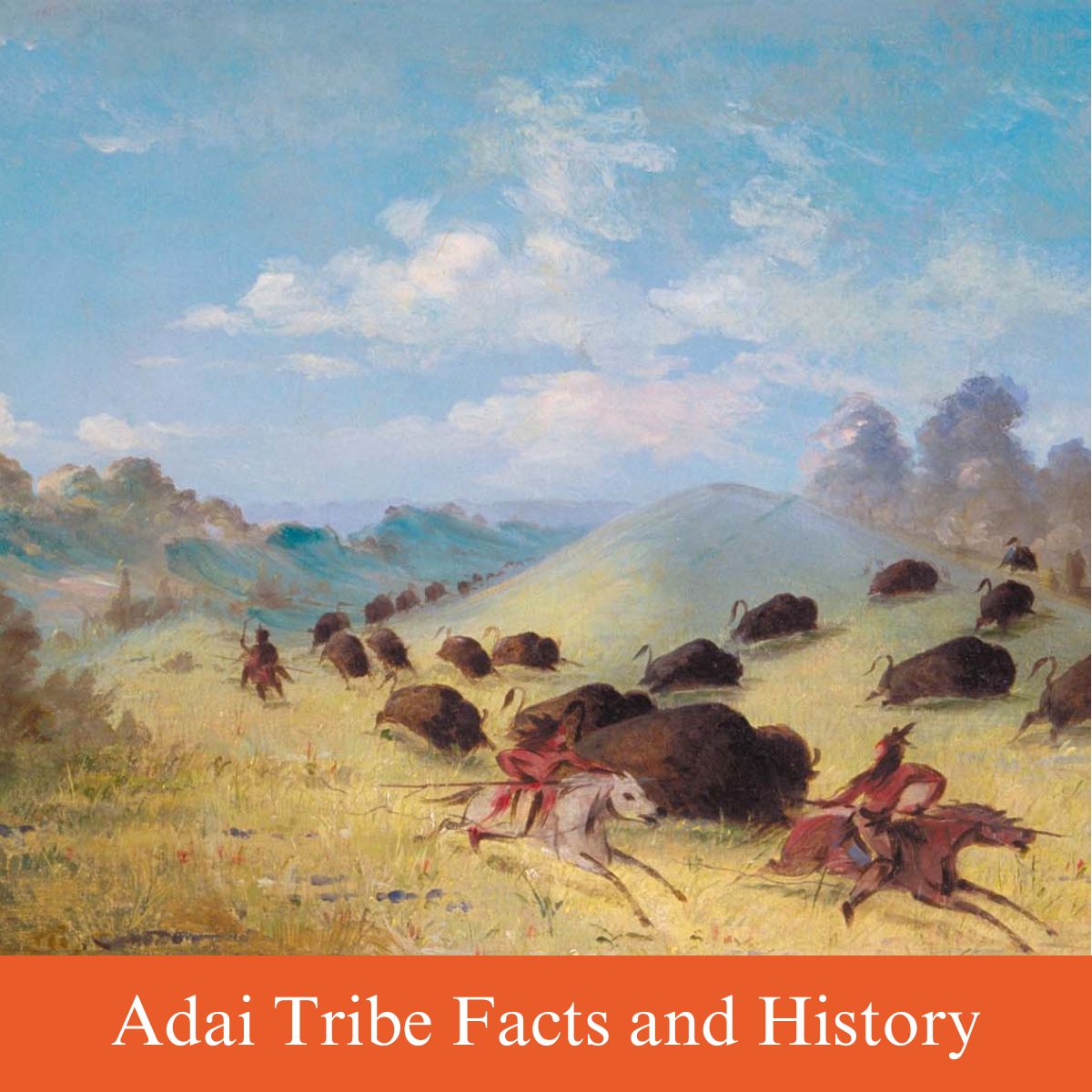 The first mention of them was in the writings of Cabeza de Vaca, who came into contact with them in 1529. Other explorers, such as Pierre Le Moyne Sieur de Iberville and Bernard de la Harpe, mentioned French interaction with them. At the time of these famous explorers, Adai villages went from the Red River to the Sabine River.
There was an important trail that traders used to travel between French and Spanish locations, and on this trail was an Adai village.
Over time, the Adai tribe was hit with the same diseases as all other Native Americans. Wars in the area also hurt their numbers.
In 1778, the French reported that the tribe was virtually extinct.
The website Legends of America gives a good explanation as to their fate:
With their villages scattered over territory controlled by both the French and the Spanish, the Adai were subjected to all of the adverse influences of the white race and suffered from their wars, new diseases, and alcohol to which they had been introduced, so that by 1778 they were reported by French explorer, Athanase De Mézières Y Clugny as almost exterminated. In about 1792, 14 families of the tribe, together with a number of Mexicans, emigrated to a region south of San Antonio, Texas, but they soon melted away and were lost among other Indians. Those who remained numbered about 100. In 1805, George Champlain Sibley reported a small settlement of Adai on Lac Macdon, near an affluent Red River, which contained only 20 men but a larger number of women. This Adai remnant had never left their ancient locality. In 1715, Domingo Ramon, with a company of Franciscans, traversed the Adai territory and started settlements. In 1716, the mission of San Miguel de Linares was founded among them in East Texas, and there were Adai also in the mission of San de los Tejas, established in 1690. About 1735, a military post called Nuestra Señora del Pilar was added, and five years later, this garrison became the Presidio de los Adayes. Later, the Adai tribe was placed under the division, having its official headquarters at Nacogdoches, Texas. In all essentials of living and ceremony, they resembled the other Caddo, by whom the remnant was finally absorbed.