The Bidai tribe was a Southeast Indian tribe that lived in Eastern Texas and spoke the language common to that area, Atakapa.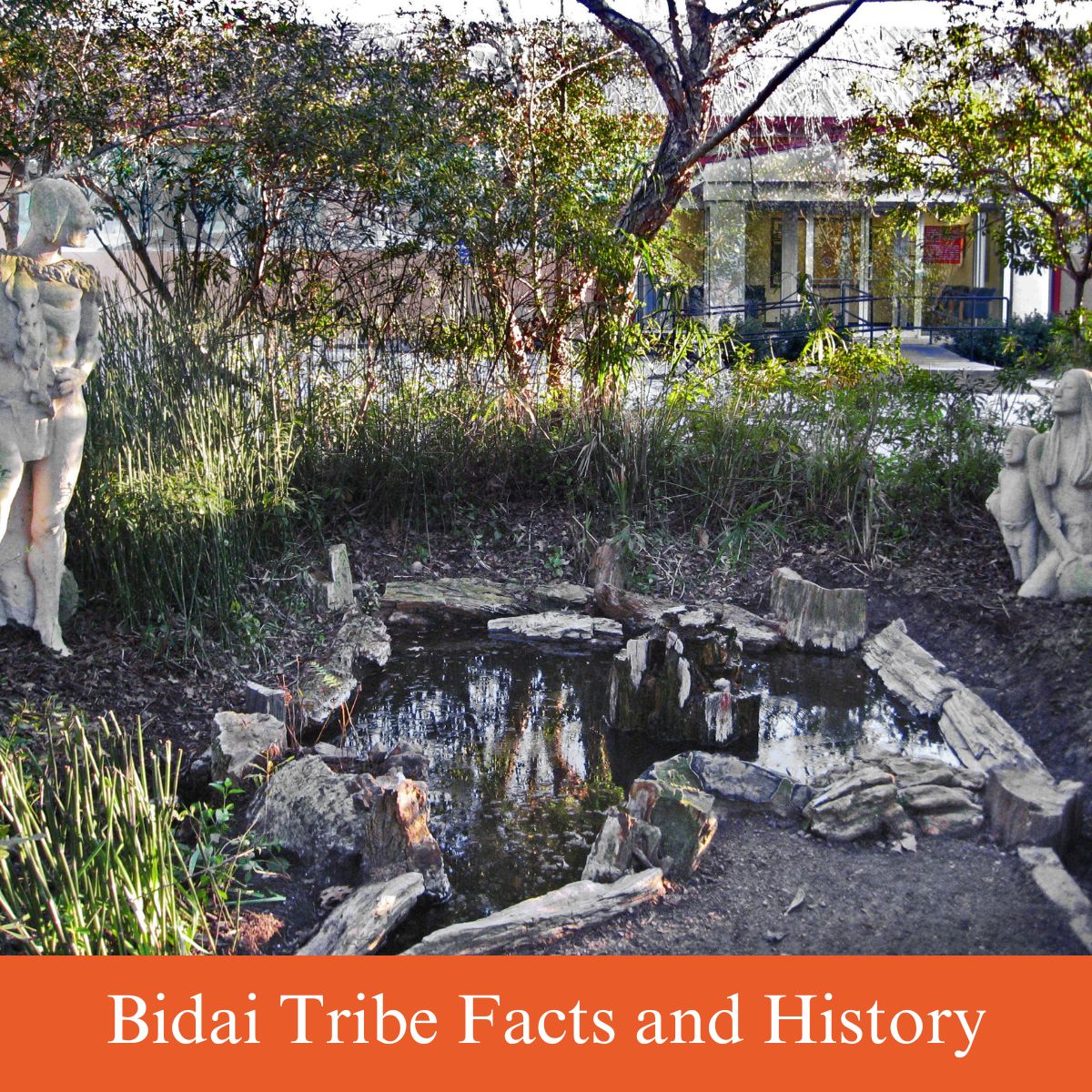 There were many Atakapa-speaking Native American tribes within the region, and they dominated the area when the Europeans arrived. 
Jump to:
History of the Bidai Tribe
Unfortunately, due to European disease, wars against other Native American tribes, and European Colonization, the Bidai became extinct and merged with other Atakapa-speaking tribes.
They were the first original people in their region. At the time they arrived in the area, is unknown, however they would see many other tribes that spoke their language emerge. 
They had various settlements scattered throughout, but their major settlements were located along Bedias Creek. The location provided excellent fishing, which would have provided a large amount of white bass, which most likely was a staple to their diet.
The first their names were recorded in European history was when the famous French explorer Francois Simars de Bellisle met them and wrote about them in his journal. He described them as agriculturalists
By the 18th century, their population had decreased, and only had three bands left. It had decreased primarily due to smallpox.
The northernmost band, called the Deadose, broke off early in the century. This would cut their numbers further, and their population was estimated to be at 600.
In the 1770s, the decade of the Revolutionary War, the Bidai tribe worked with French settlers to sell guns to an Apache Tribe. The Bidai tribe, along with the Apache and many other tribes, joined with the French to fight the hated Spanish. The Spanish had once been the most powerful nation in the New World, but their power was waning.
Unfortunately, the Bidai were again faced with different epidemics, and this time, they would not survive them. Their population was reduced to close to 300 and possibly lower. The remaining tribe members joined other tribes.
Those that remained formed a village twelve miles from Montgomery, Texas, growing corn and picking cotton for hire in the mid-19th century.
Conclusion
Unlike many other Native American tribes, the Bidai tribe did not meet their end at the barrel of a gun but instead was unable to sustain themselves due to European disease.
Disease was one of the main reasons the Native Americans could not withstand American expansion. Their populations were decimated, and smaller tribes like the Bidai became extinct.