Daniel Boone is the most famous pioneer in American History. He is known for blazing the Wilderness Trail and founding Boonesborough. While more successful settlements occurred later, he was the first to create the opportunity.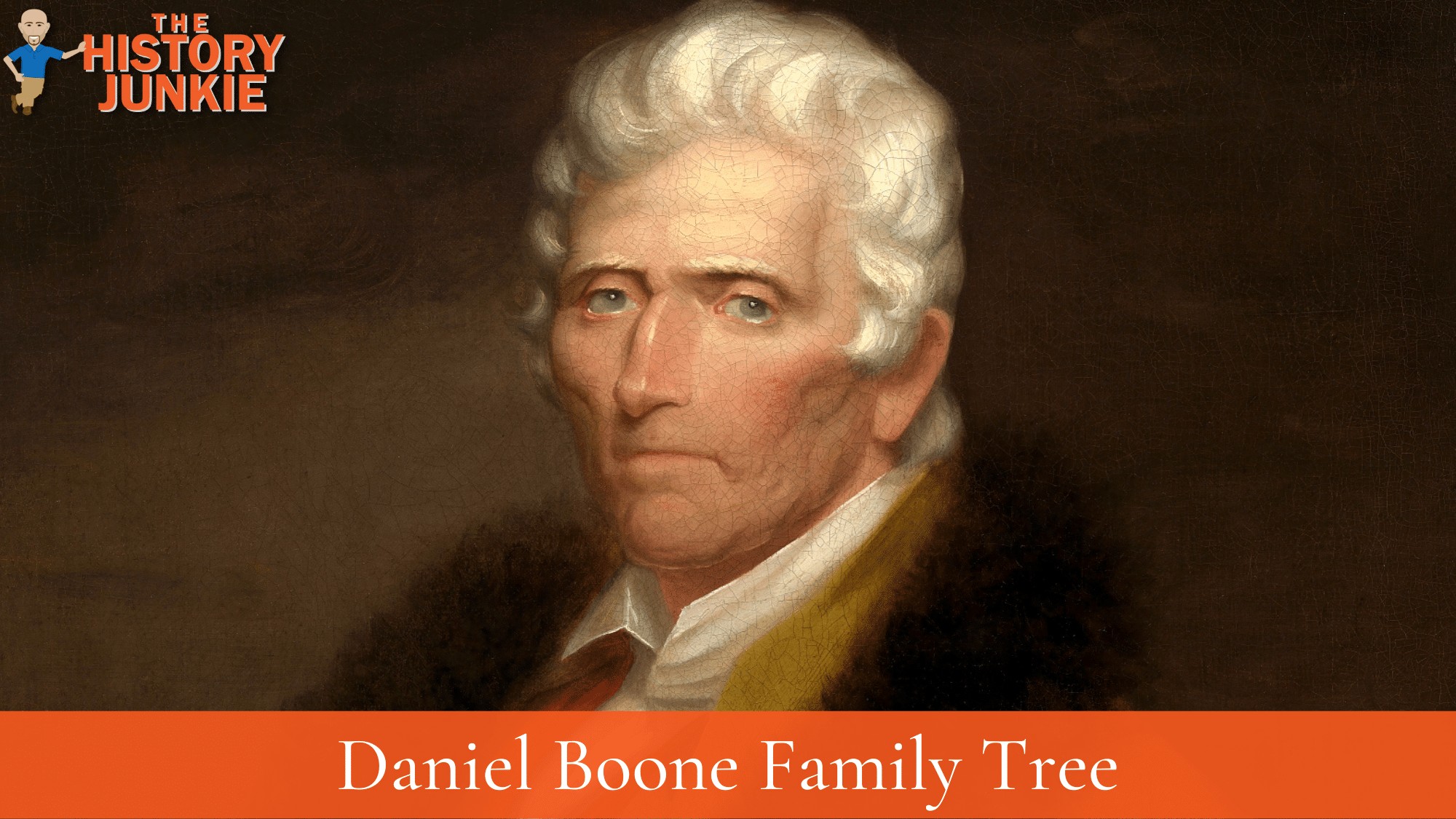 As a young man, he did not have much formal education, but instead learned the gun and became an expert hunter. He would go on long hunting trips and make a living in the fur trade for many years. During these long trips, he would often interact with Northeast Indian Tribes. Some of these tribes were friendly, and some did not appreciate him hunting on their land.
Jump to:
As Boone pushed further west past the Appalachian Mountains into Kentucky, he encountered much more aggression. His settlement of Booneborough was put under siege, his son was killed, and his daughter was kidnapped.
He would become a veteran of the Revolutionary War when he served under George Rogers Clark during the Wilderness Battles. During his time as a soldier, he encountered the young, brash British Lieutenant Banastre Tarleton when he was captured.
His popularity would have remained obscure if not for the book about the frontier written by John Filson. This book made him a national celebrity and is one of the reasons that he is remembered today.
Later in his life, he would move from the state he helped find to another country. He moved to the Spanish Louisiana Territory, which eventually changed hands to the French and was sold to the United States as the Louisiana Purchase.
In his final years, he lived near two of his sons and died in Missouri. He was eventually removed from Missouri to Kentucky.
Family Overview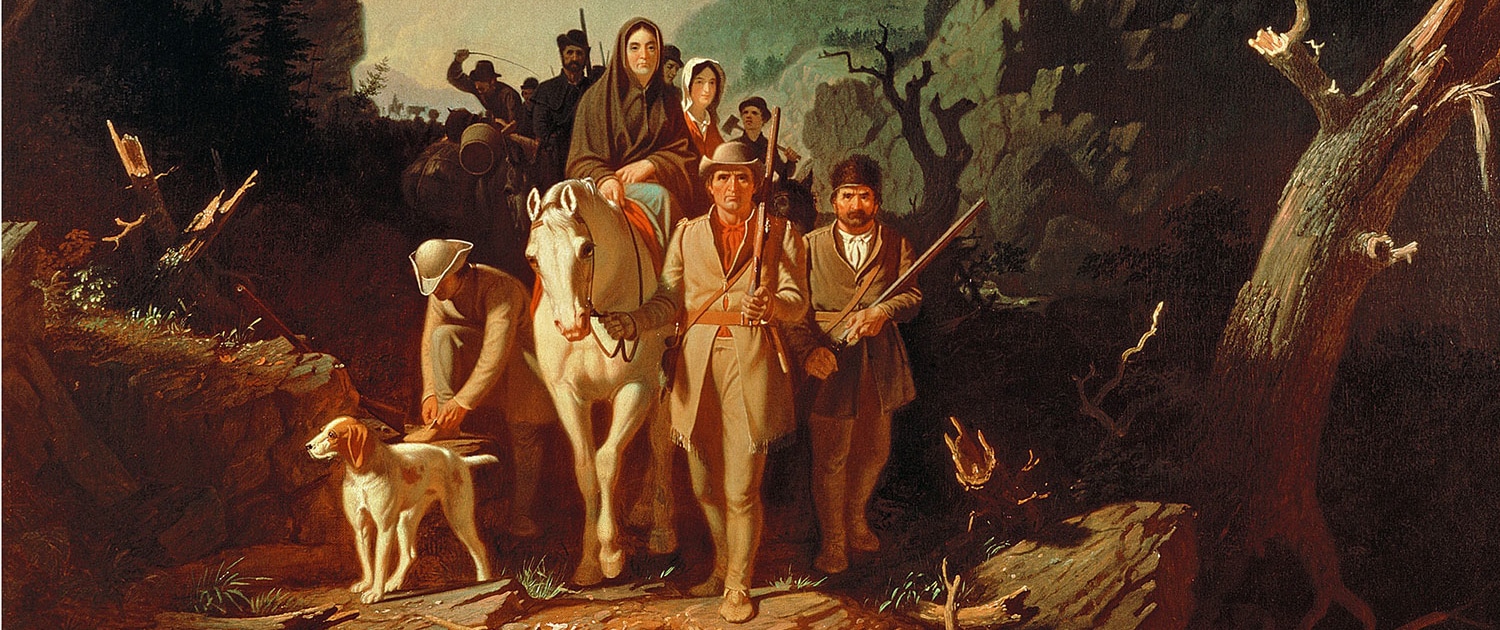 Daniel Boone's family was originally Quakers from England and wanted to escape the persecution they were under. Boone's grandfather migrated to the 13 original colonies when William Penn founded the Pennsylvania Colony.
Boone's father eventually moved from Pennsylvania to North Carolina after a dispute he had with the Quakers, resulting in his ex-communication. After settling in North Carolina, Daniel became an avid hunter along with some of his 11 other siblings (he had 12, but one died young).
Daniel married his wife Rebecca in 1756, and the two would go on to have 11 children, with 9 living to adulthood. This laid the foundation for many Boone descendants.
After Rebecca's death, Daniel Boone lived another 7 years until his death in 1920.
Family Tree Chart
Parents:
Squire Boone Sr. (1696 - 1765) - Excommunicated from Quakers for supporting his son's marriage. He would move his family to North Carolina.
Sarah Morgan (1700 - 1777) - She came from Welsh Quakers. She would be a cousin to Daniel Morgan.
Spouse:
Rebecca Ann Bryan (1739 - 1813) - By all accounts, a tender-hearted and patient woman. She raised six other children who were from a motherless home. These children were her uncles and looked at Her and Daniel as grandparents.
Children:
James Boone (1757 - 1773) - The Lenape, Shawnee, and Cherokee tribes killed him.
Israel Boone (1759 - 1782) - He died in the Battle of Blue Licks in 1782 during the American Revolutionary War.
Susannah Boone (1760 - 1800) - She and her husband were with her father when they carved out the Wilderness Road.
Jemima Boone (1762 - 1834) - She was the daughter of Daniel Boone, rescued from the Shawnee Tribe after her abduction. She went on to have 10 children with her husband.
John Boone (1764 - 1765) - Died within the first year of his birth.
Levina Boone (1766 - 1802) - She died in the headwaters of Stoner in Clark County, Kentucky. She and her husband had eight children.
Rebecca Boone (1768 - 1805) - It was said that her father did not like his son-in-law since he drank too much. Her husband died young, and she died while living at her sister's home.
Daniel Morgan Boone (1769 - 1839) - He would be the first Boone to make it to Missouri. There, he spoke with the Spanish, who gave him and his father property. This would be where his father lived until his death.
Jesse Bryan Boone (1773 - 1820) - He and his wife had nine children. He would also move to Missouri with his father.
William Bryan Boone (1775) - Died shortly after his birth.
Nathan Boone (1781 - 1856) - His father would die in his home. He would also be one of the first in the Boone family to own slaves. He and his wife had 14 children.
Siblings:
Sarah Boone (1724 - 1815)
Israel Boone (1726 - 1756)
Samuel A. Boone (1728 - 1816)
Ann Hannah Boone (1730 - 1771)
Jonathan Morgan Boone (1730 - 1808)
Elizabeth L. Boone (1733 - 1825)
Mary Morgan Boone (1736 - 1819)
George Boone (1739 - 1820)
Edward Boone (1740 - 1780)
Nathaniel Boone (1742)
Squire Boone Jr. (1744 - 1815)
Hannah Boone (1746 - 1828)