The Elbridge Gerry Family Tree is a well-known line that includes a former Vice President and Signer of the Declaration of Independence.
The generations that came after Elbridge Gerry would serve in the War of 1812 and the American Civil War and is a well-developed line that began in Massachusetts and spread to Maine and other states.
Elbridge Gerry is one of the forgotten founders. His name is not as well-known as Samuel Adams, John Hancock, or John Adams. However, he made a large contribution to the founding of the United States of America.
He was the only surviving son of his father, Thomas Gerry, who migrated from England to America in the early 18th century.
Elbridge Gerry would go on to marry and have nine children that survived until adulthood. Many would go on to serve in various capacities, and one of his children would be one of the leaders in the Daughters of the American Revolution.
Gerry would become known for the term gerrymandering, which was named after him. Gerrymandering is a practice intended to establish an unfair political advantage for a particular party or group by manipulating the boundaries of electoral districts.
Elbridge Gerry died in Washington, D.C., and is buried in the Congressional Cemetery.
Elbridge Gerry Family Tree Chart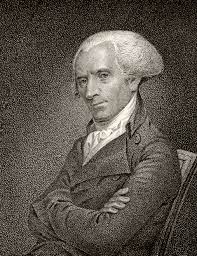 Vitals:
Parents:
Thomas Gerry (1702 – 1774)
Elizabeth Greenleaf (1716 – 1771)
Siblings:
Elizabeth Gerry (1740 - 1740)
Spouse:
Ann Thompson (1763 - 1849)
Children:
Catherine Gerry (1787 - 1850)
Eliza Gerry (1790 - 1882)
Ann Gerry (1791 - 1883)
Elbridge Gerry (1793 - 1867)
Thomas Russell Gerry (1794 - 1845)
Helen Maria Gerry (1796 - 1864)
James Thompson Gerry (1797 - 1854)
Eleanor Stanford Gerry (1800 - 1871)
Emily Louise Gerry (1802 - 1894)