Samuel Adams and John Hancock were the leaders of the Sons of Liberty and the targets of the British during their march to Lexington and Concord. He was a cousin to another famous Adams, John Adams. At the time, he was even more popular than his cousin.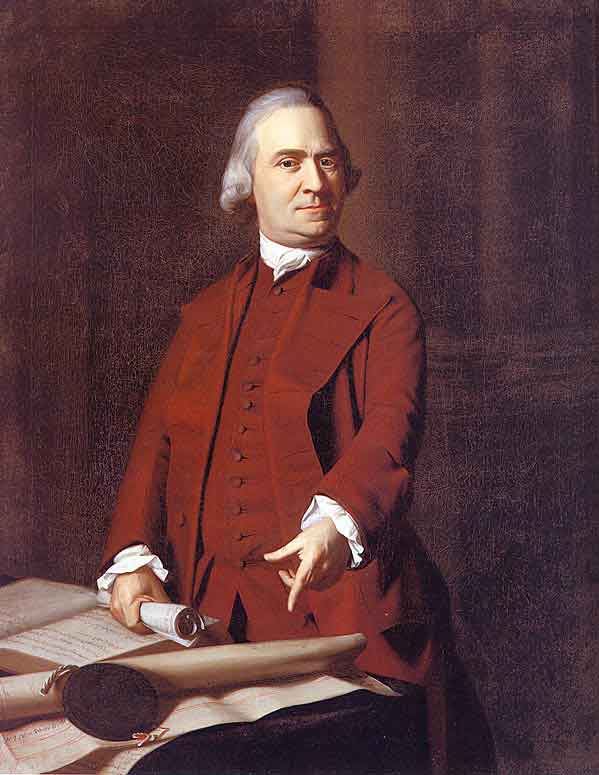 The Samuel Adams Biography begins with his birth on September 16, 1722, in Boston, Massachusetts Bay Colony.
He attended Boston Latin School in his younger years and later attended Harvard College. It was at Harvard that he developed a deep love for politics. Puritanism influenced his thinking, as well as John Locke.
However, his anti-British sentiment probably came about when his father was involved in a banking controversy. In Massachusetts, there was a currency shortage, and his father, along with another businessman, began a land bank that issued paper money to borrowers who mortgaged their land for security.
The Royal government opposed the land bank, and eventually, the bank was dissolved, leaving Adams' father personally liable for the losses. His son would have to defend his family's estate throughout his entire life. With every lawsuit, Samuel Adams was reminded of Britain's corruption.
Jump to:
The life of Samuel Adams took an unfortunate turn when Adams graduated from Harvard and entered the business world. His employers found that he had more of an interest in politics than he did in making money.
He jumped around in many different careers before finally becoming a tax collector. He was not a successful tax collector, but since he was not dogmatic in collecting debt, the public loved him. Even when he fell into debt, and controversies swirled around him, his popularity did not suffer.
Political Career and Sons of Liberty
During the Seven Years' War, the British acquired quite a bit of national debt. In order to pay their debt, they began to raise taxes on their citizens, including the British colonies.
These actions seemed logical and fair. However, it would begin a firestorm in the colonies, and leading that firestorm would be James Otis and Samuel Adams.
The first tax would be the Sugar Act. It was not an unreasonable tax, but Adams saw it as an infringement on colonial rights. He and many others believed it to be taxation without representation.
Sugar Act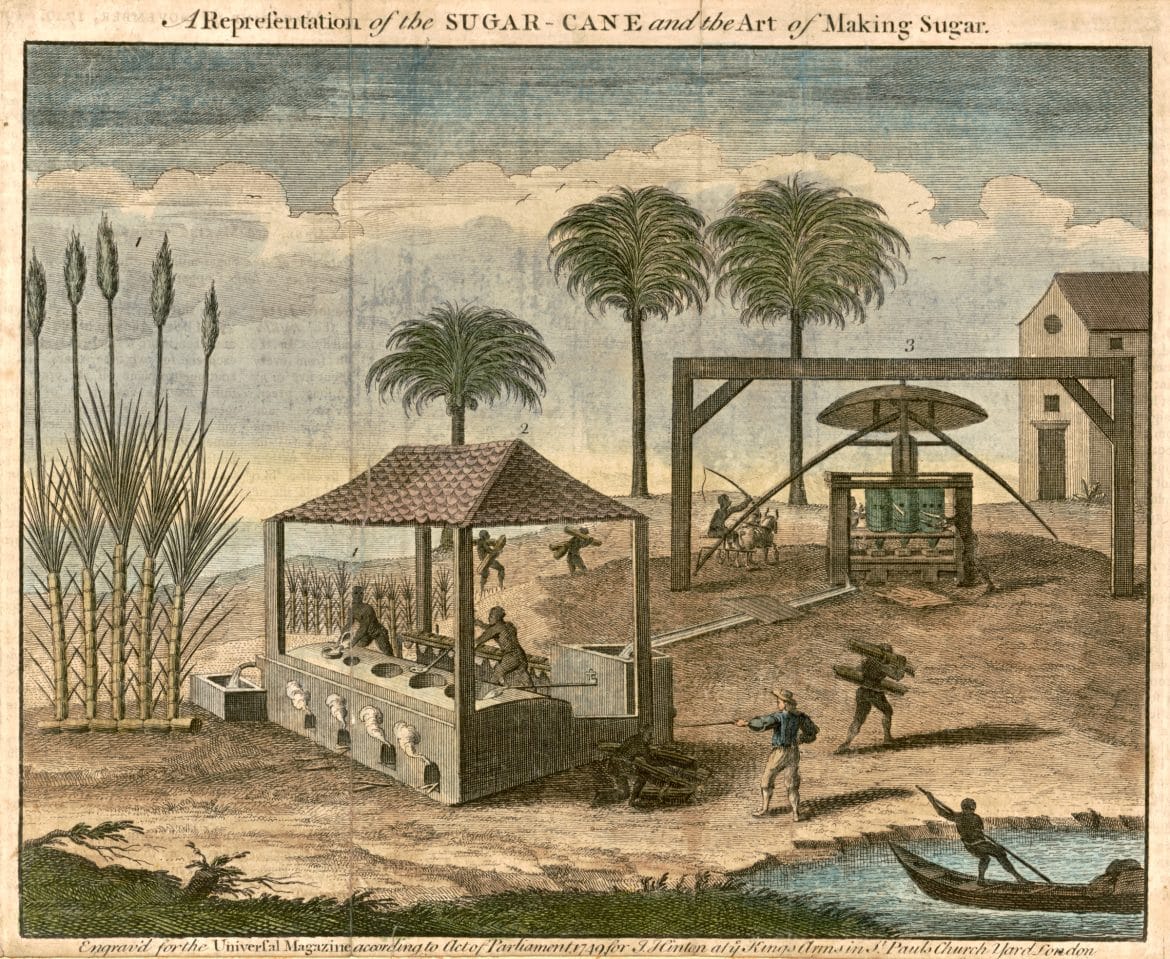 He became closely tied with another charismatic voice, James Otis. Both disagreed with the Sugar Act. However, Otis believed that it was unconstitutional, while Adams went much further than that.
He agreed with Otis but also leaned towards the colonies being sovereign, and Parliament did not have the right to tax them.
Stamp Act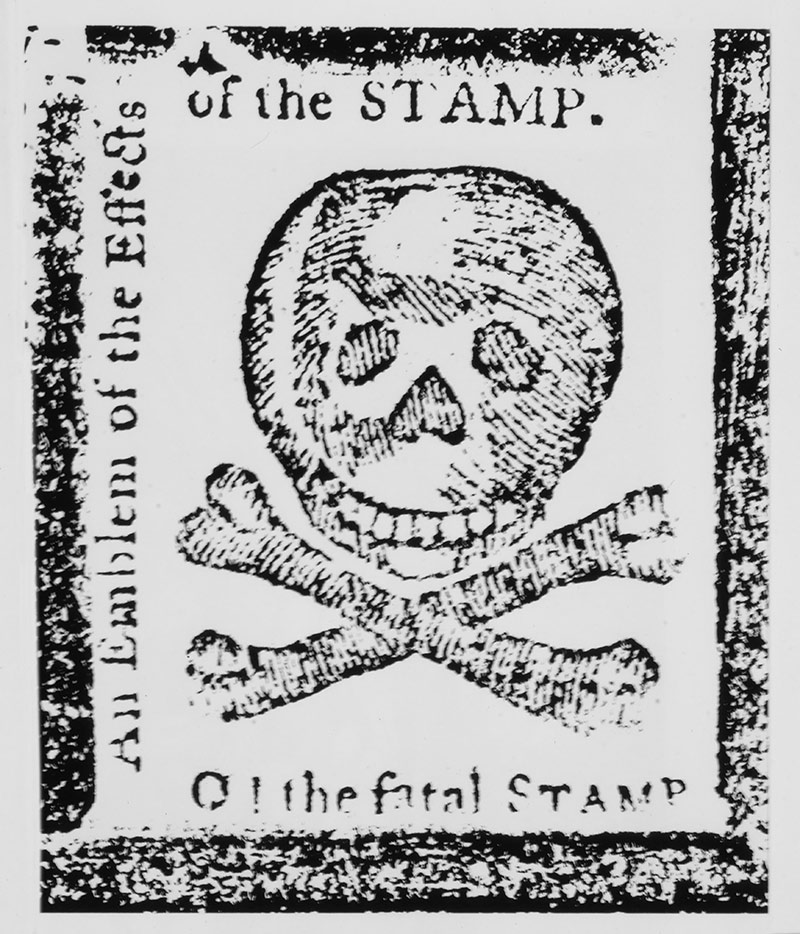 As bad as the Sugar Act was for the British Empire, the Stamp Act was the most controversial act ever enacted by Parliament. The colonists were so infuriated that they hung Andrew Oliver, a stamp distributor, and set Royal Governor Thomas Hutchinson's home on fire.
These acts were controversial, and many historians have a different opinion on the involvement of Adams. Some suggest that he supported all the actions of these men, and some say that he approved of the boycotts and other peaceful demonstrations but condemned the actions of the Bostonians as "mobbish." Regardless of what your view is, it is clear that he was an influential figure during this time period. His influence on each specific event is unknown.
In 1766, he was elected to the House of Representatives and appointed as a clerk. This position worked well for Adams as he was able to use his pen to influence others. He was joined by a wealthy merchant, John Hancock.
These two men became the two central figures in Boston during this time. Sam was the voice. John was the check.
Townshend Acts
The Stamp Act was repealed and replaced by the Townshend Acts. The Townshend Acts were not as controversial at first. However, the pacifist Quaker John Dickinson wrote an influential series of letters titled "Letters from a Pennsylvania Farmer." This series of essays gained some traction.
Boston Massacre and Tea Party
However, Adams would make the same arguments to a much wider audience. Resistance in Boston escalated, and the British responded with troops to maintain order. This would backfire badly and lead to the Boston Massacre.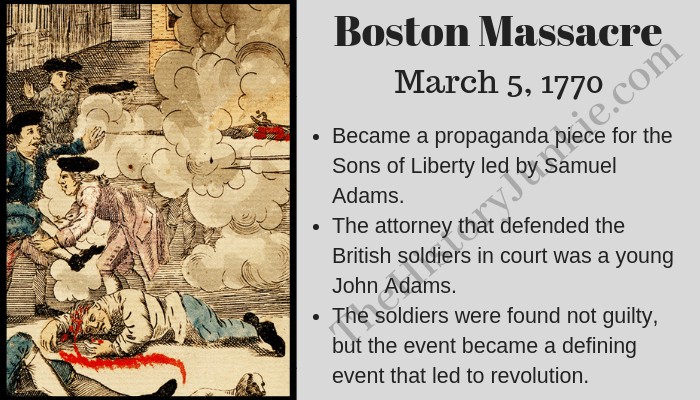 Adams played a leading role in the Boston Tea Party, which was a response to the British Tea Act. The Sons of Liberty dressed up as Indians and boarded a ship owned by the East India Company.
They proceeded to dump 342 chests of tea into the Boston Harbor. It is uncertain whether or not Samuel Adams was actually present at the event, but it is certain that he defended it.
The 13 original colonies continued to escalate towards war. After the Boston Tea Party, the British passed the Intolerable Acts, which included the Boston Port Act, which was a direct response to the Boston Tea Party. The British also sent General Thomas Gage to enforce the acts.
American Revolution
However, he was given insufficient force to control the 10,000-minute men who surrounded Boston. Gage was given orders to capture Samuel Adams and John Hancock, who were hiding in Lexington. He planned a secret mission, which would become known as the Battles of Lexington and Concord. 
The Bostonian leaders Joseph Warren and Paul Revere learned of the plan and embarked on the event known as Paul Revere's Ride, which alarmed Middlesex County. Revere and William Dawes rode to the Hancock-Clarke Parsonage in Lexington, where Samuel Adams and Hancock were staying.
Due to these brave riders, he was able to escape with his life.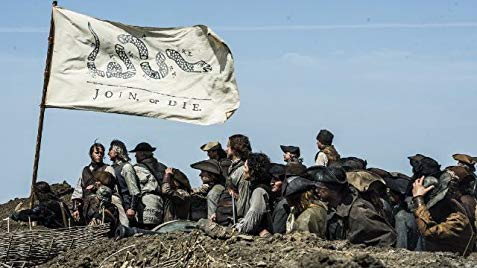 A depiction of Sons of Liberty at the Battle of Bunker Hill. Samuel Adams, along with Joseph Warren and John Hancock, was a central figure of the group.
Samuel Adams continued to serve in the First and Second Continental Congress and signed the Declaration of Independence. He returned to Boston, where he helped write a state constitution for Massachusetts. He continued his life of public service throughout the war and beyond.
After the war, Shay's rebellion caused alarm for the current form of government. A Constitutional Convention was called, and leaders from every state came. In the beginning, Adams was not in favor of the Constitution and was an Anti-Federalist, but eventually, he did agree to it.
He served in public office until he retired as the governor of Massachusetts in 1797.
Final Years
After Samuel Adams retired from public office, he suffered a movement disorder that left him unable to write.
He would die on October 2, 1803, and be buried at the Granary Burying Grounds in Boston. Upon his death, he would be labeled the Father of the American Revolution. This would mark the end of the Samuel Adams biography.
Samuel Adams, with the exception of Benedict Arnold, is possibly the most controversial biography of the revolution. Some go so far as to say he was a terrorist, and some revere him as one of the greatest founding fathers.