Francis Marion, also known as "Swamp Fox," was one of the most innovative Revolutionary War Generals throughout the war. However, he began his life wanting to be a sailor and even took a trip to the West Indies when he was 15.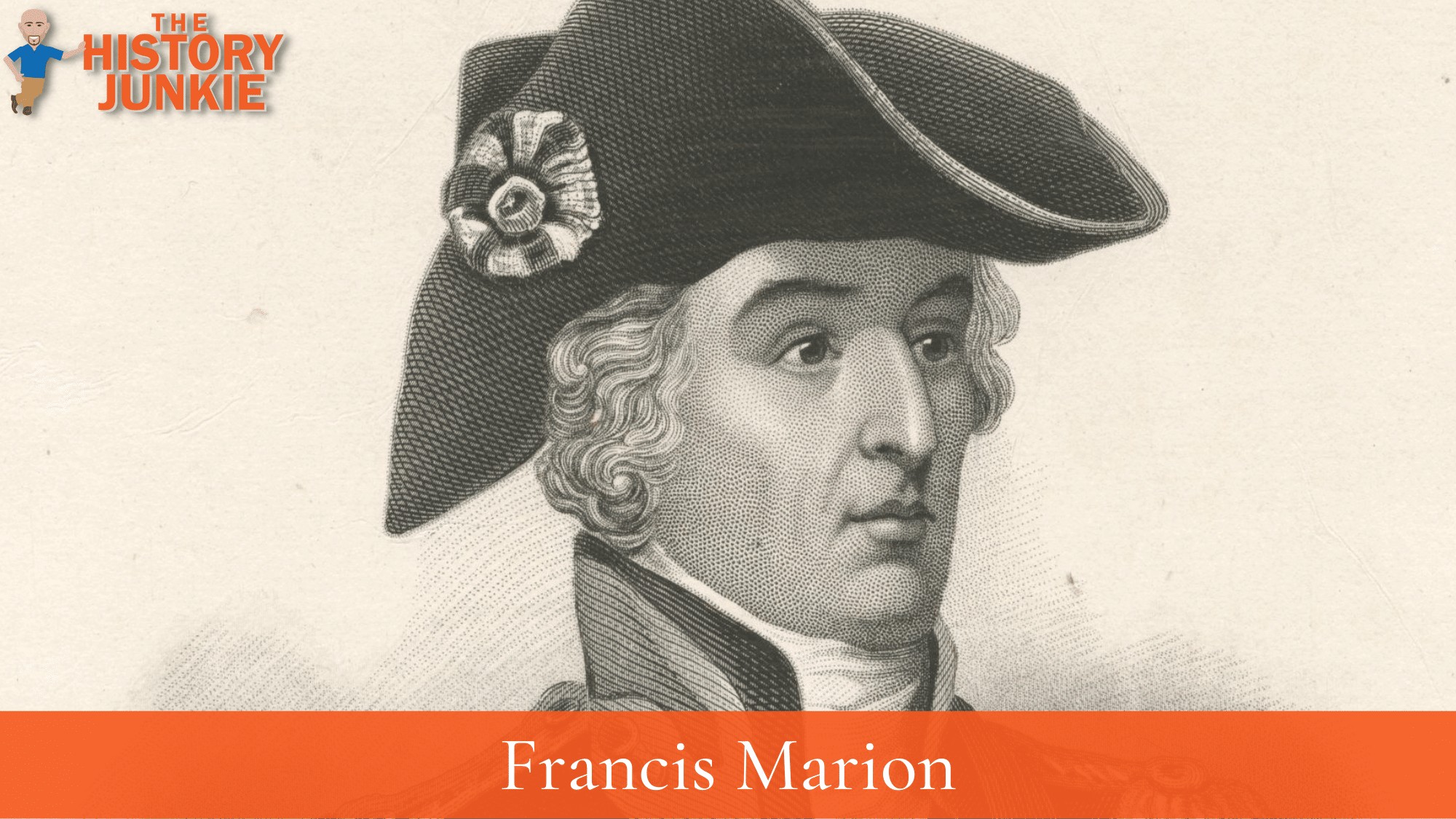 By the time he was 25 years old, he and his older brother Job enlisted in the South Carolina militia. As part of the militia, he participated in the French and Indian War and campaigned against the Cherokee Tribe.
Jump to:
From June 1775-1782, Francis Marion fought against the British in the American Revolutionary War as an officer in the Continental Army and the South Carolina Militia.
Despite several defeats, allowing the British and their local Tory allies to control most of South Carolina from 1777 to 1782, Colonel (later Brigadier General) Marion and his Continental "irregulars" adopted guerilla tactics based on their intimate knowledge of South Carolina's lowlands, leading to his nickname of "Swamp Fox," given him by an outwitted British officer, Colonel Banastre Tarleton.
He is considered a father of modern guerrilla and maneuver warfare and is credited with the lineage of the United States Army Rangers and the other American military Special Forces such as the "Green Berets."
After the American Revolution, he returned home, served in the South Carolina State Senate, and participated in the South Carolina Constitutional Convention. He would be one of the men who pushed for the ratification of the Constitution.
He was also named Commander of Fort Johnson on nearby James Island, which paid him a $500 annual salary, enough to allow him to rebuild his Pond Bluff plantation, which had been destroyed by the British during the war.
He would die at 63 years old at his plantation. His wife would live another 20 years after his death.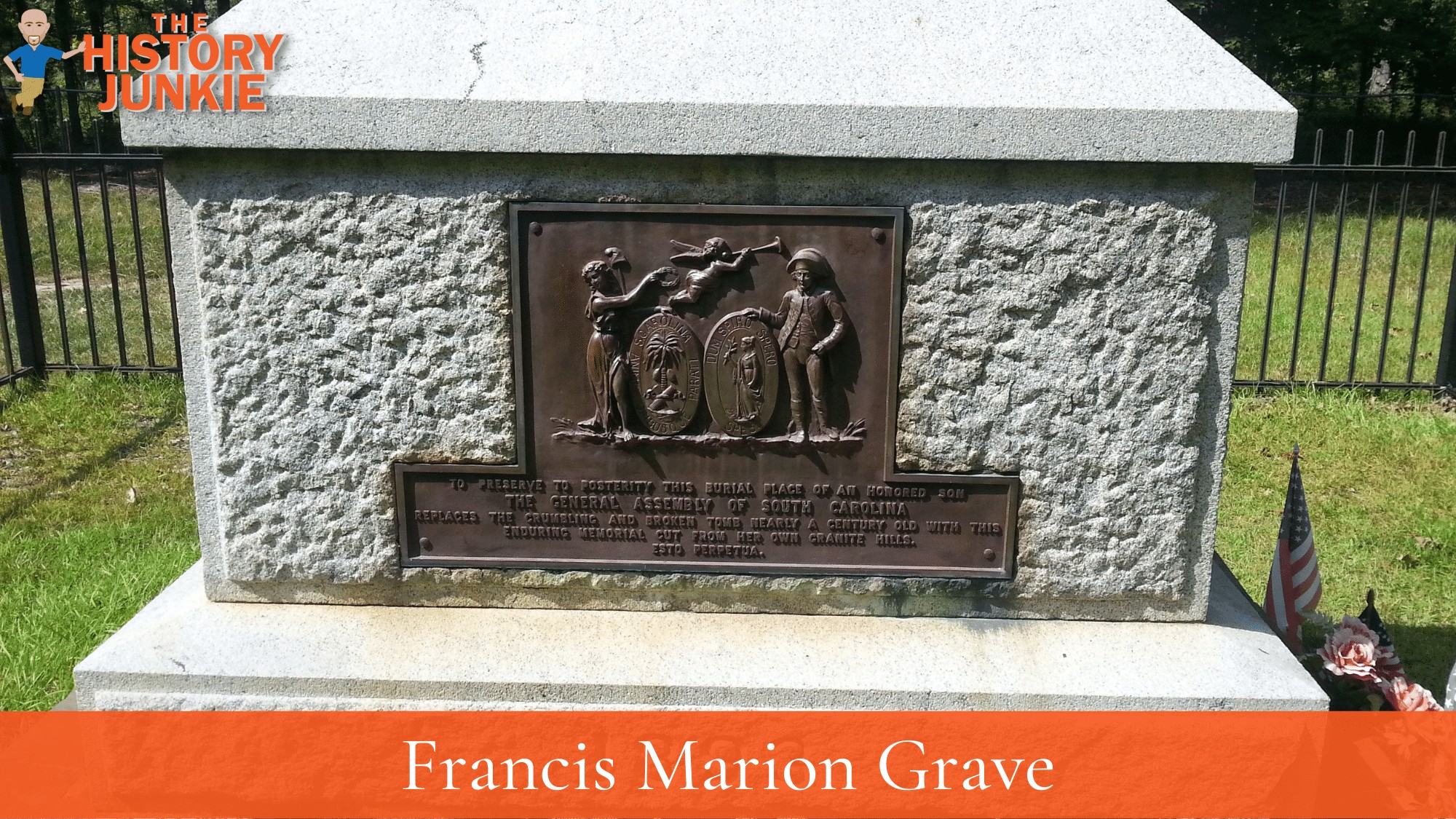 Family Overview
Francis Marion was the youngest of five children. His parents were French Huguenots, well-educated, and maintained a plantation.
His parents were maternal first cousins, as his 2 grandmothers were sisters: Judith and Esther Baluet. His father's family was from the Poitou-Charentes region of western France, while his mother's family was from Mazamet, in the Languedoc region of southwestern France.
The family spoke French and English and were educated, demonstrating their upper-middle-class background.
Francis married Mary Esther Videau and managed a large plantation with many slaves. The couple did not have any children.
Family Tree Chart
Parents:
Gabriel Mario Sr. (1691 - 1751) - Lived in South Carolina Colony and grew up and eventually ran a plantation. He married his first cousin.
Esther Cordes (???) - Emigrated to the 13 colonies with the same family as her husband. She would have 6 children.
Spouse:
Mary Esther Videau (1740 - 1815) - She was known for her high character and outlived her husband. The couple would not have any children.
Children: Francis and Mary Marion did not have any children.
Siblings:
Gabriel Marion Jr. (1720 - 1777) - There is not much known of him except for his vital records. He married and had two children.
Benjamin Marion (1720 - 1778) - He was a Major in the American Revolution up until his death in 1778.
Esther Marion (1722 - 1828) - She married twice and had 12 children.
Isaac Marion (1730 - 1781) - Married and had two children.
Job Marion (1730 - 1778) - He fought alongside his brother during the American Revolutionary War until his death in 1778.