During the War of 1812, General William Henry Harrison became a national hero after his victories at the Battle of Tippecanoe and the Battle of the Thames.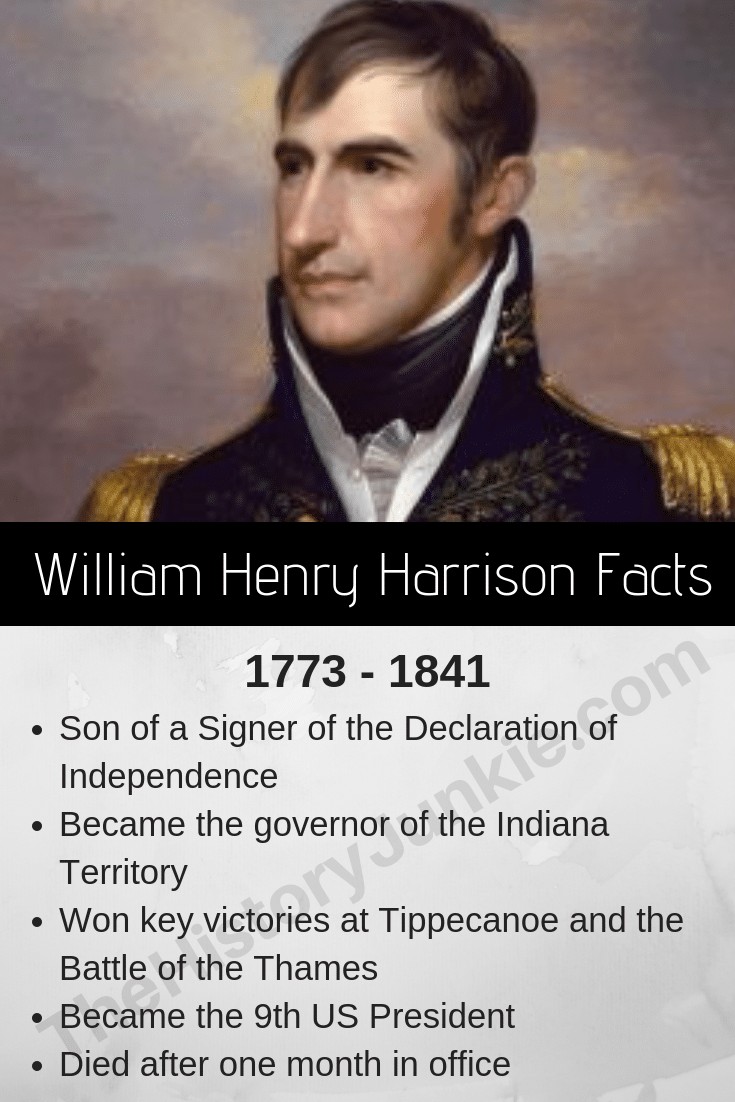 He was the son of a Declaration of Independence Signer, Benjamin Harrison V, a well-known political figure and eventual President of the United States.
Jump to:
Early Military Career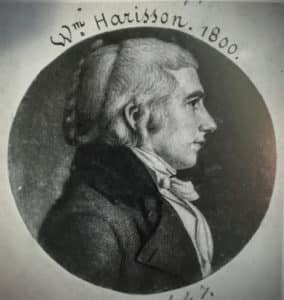 William Henry Harrison seemed to be born into a life of privilege. His father was a prominent political figure in Virginia and had connections throughout the state. Young Harrison went to a medical school where he studied under another founding father, Benjamin Rush. He was also mentored by Robert Morris.
After his parents died, he learned that his family's financial situation was not as stable as he thought. Upon learning this, he left medical school and joined the military.
Governor Henry Lee III of Virginia was a friend of William's father and was commissioned as an ensign in the Army. His first assignment was to Fort Washington located near Cincinnati in the Northwest Territory.
He was promoted to lieutenant after Major General Anthony Wayne took command of the western army in 1792. Harrison became Wayne's aide-de-camp and learned how to command an army on the American frontier.
He participated in Wayne's victory at the Battle of Fallen Timbers on August 20, 1794. This battle is considered the last battle of the American Revolutionary War and officially ended the Northwest Indian War. Harrison went on to be a signatory of the Treaty of Greenville.
Tecumseh's War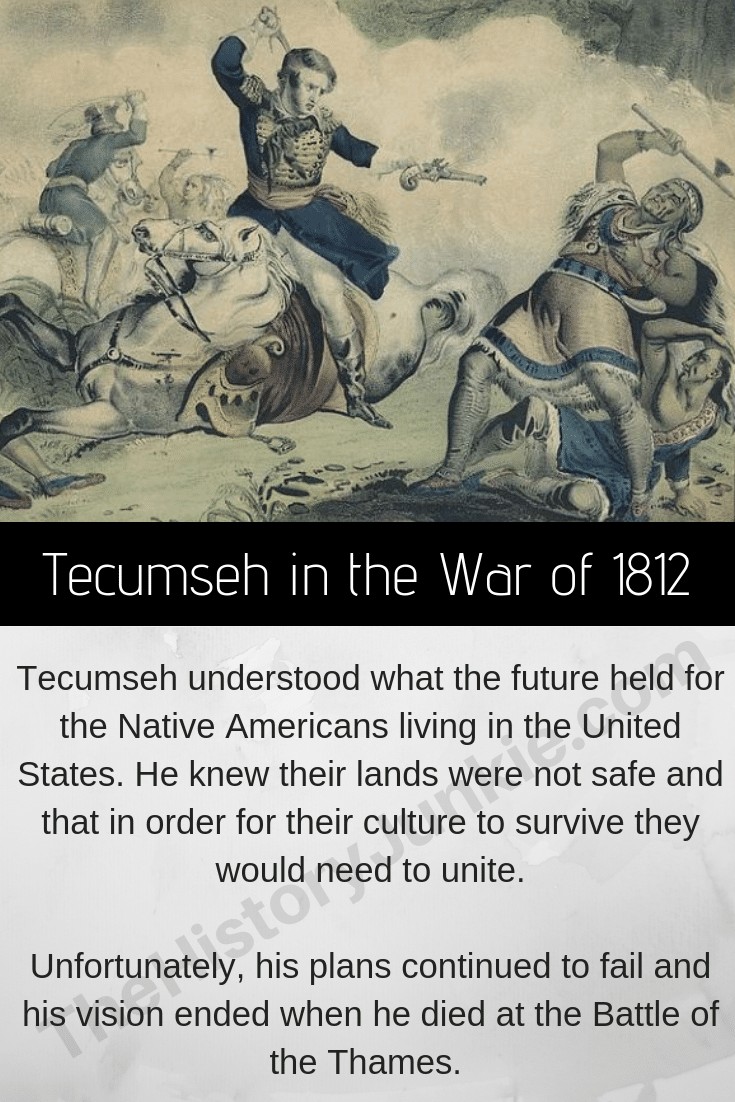 Tecumseh, a Shawnee chief, had a vision of an independent Native American country. He believed that if he could unite the tribes, then they would be able to flip the balance of power in favor of the Indians.
It was an ambitious plan, and with many tribes with different cultures, it would prove to be difficult. However, if the tribes could unite around a common cause, American encroachment, then perhaps his vision could become a reality.
William Henry Harrison had become Governor of Indiana and, throughout his time in the military, had become a skilled Indian fighter. He would be a worthy foe to Tecumseh.
Vincennes
An example of his diplomatic prowess came at Vincennes when Tecumseh and Harrison met to discuss a treaty that Harrison had made with Miami. Tecumseh argued that the treaty was illegitimate since the Miami tribe was within his confederacy.
He spoke of an independent Indian nation and told Harrison that the numbers within his alliance were growing rapidly.
Harrison ignored the claims of an independent Native American state and said that each tribe could act independently and have their own relations with the United States. He argued that if the Native Americans were meant to have their own country, then they would each speak their own language.
After the meeting, Tecumseh began to pursue more tribes to enlarge the Confederacy and seek an alliance with the British.
Battle of Tippecanoe
While Tecumseh was away recruiting other tribes to join his confederacy, William Henry Harrison moved his army and encamped at the Native American city Prophetstown. Tecumseh's brother, The Prophet, tried a surprise assault on Harrison's men. This resulted in the Battle of Tippecanoe.
The Battle of Tippecanoe was a decisive American victory over the Native Americans. With such a decisive victory over the Native Americans, Tecumseh had a hard time recruiting new tribes and maintaining old ones. His confederacy began to crumble.
William Henry Harrison became a national hero, and his success at Tippecanoe would be remembered during his Presidential campaign when the slogan, "Old Tippecanoe and Tyler Too" was coined.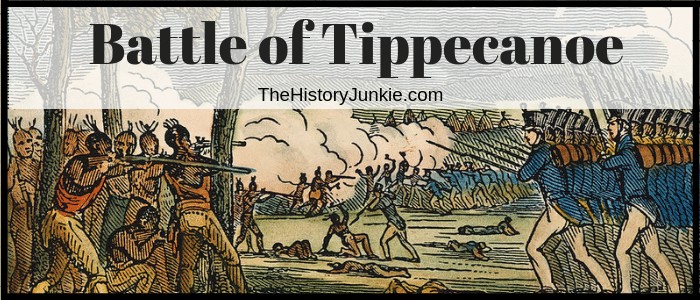 War of 1812
Toward the beginning of the War of 1812, William Henry Harrison replaced James Winchester as General of the Army of the Northwest.
As General, he successfully repelled a siege at Fort Meigs and fought the British at the Battle of the Thames.
The Battle of the Thames was a decisive American victory that shattered the Native American alliance with Great Britain. During the battle, Tecumseh was shot and killed. After his death, the Native Americans retreated, and the tribal alliances crumbled. Many would go on to sign the Treaty of Greenville with Harrison.
Political Career
Before the War of 1812, William Henry Harrison was the Governor of the Indiana Territory and relinquished the position shortly after the war began.
After the War of 1812, a political career would be the next obvious step. He was one of the most popular people in the country and already had previous experience. However, he initially returned to private life until 1816. After 1816, his career would predominately be dominated by public service:
1816: Harrison was elected to complete the term of John McLean of Ohio in the U.S. House of Representatives, where Harrison represented the state from October 8, 1816, to March 3, 1819.
1817: Offered the position of Secretary of War under President James Monroe. He declined.
1819: He was elected to the Ohio State Senate and served until 1821, having lost the election for Ohio governor in 1820
1824: Harrison was elected to the U.S. Senate, where he served until May 20, 1828. 
1828: Appointed in 1828 as minister plenipotentiary to Gran Colombia, Harrison resigned from Congress and served in his new post until March 8, 1829.
He returned to private life after his appointment ended in 1829. In 1836, he ran for President but lost to Martin Van Buren. 
President of the United States
In 1840, William Henry Harrison was an old man, but his popularity still remained strong. He was nominated by the Whig party to run for President against incumbent Martin Van Buren.
His opponents tried to cast William Henry Harrison as an old and out-of-touch man who would prefer to drink hard cider than run a country. This strategy backfired when the Harrison campaign adopted the log cabin and hard cider as a symbol and came up with the mantra, "Old Tippecanoe and Tyler Too."
William Henry Harrison won the election and became the oldest President.
Death and Funeral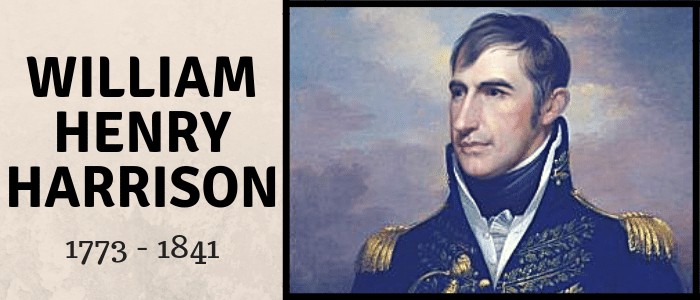 At his inauguration, he delivered the longest inauguration speech in history and did so while rain was pouring. Harrison refused to ride in a covered carriage and would end up getting sick.
That sickness soon turned to pneumonia.
William Henry Harrison died on April 4, 1841. 
It would be the shortest presidency in America's history and the first time a sitting President died in office.
Vice President John Tyler became the 10th President of the United States.
Harrison's funeral took place in the Wesley Chapel in Cincinnati, Ohio, on April 7, 1841. His original interment was in the public vault of the Congressional Cemetery in Washington, D.C., but his remains were later buried in North Bend, Ohio. The William Henry Harrison Tomb State Memorial was erected at the gravesite in his honor.