Gilbert Winslow was the brother of Edward Winslow and embarked on the Mayflower to Plymouth without a wife and children. He came over with his brother and, unlike his brother, was not a Separatist but a Stranger looking for financial gain.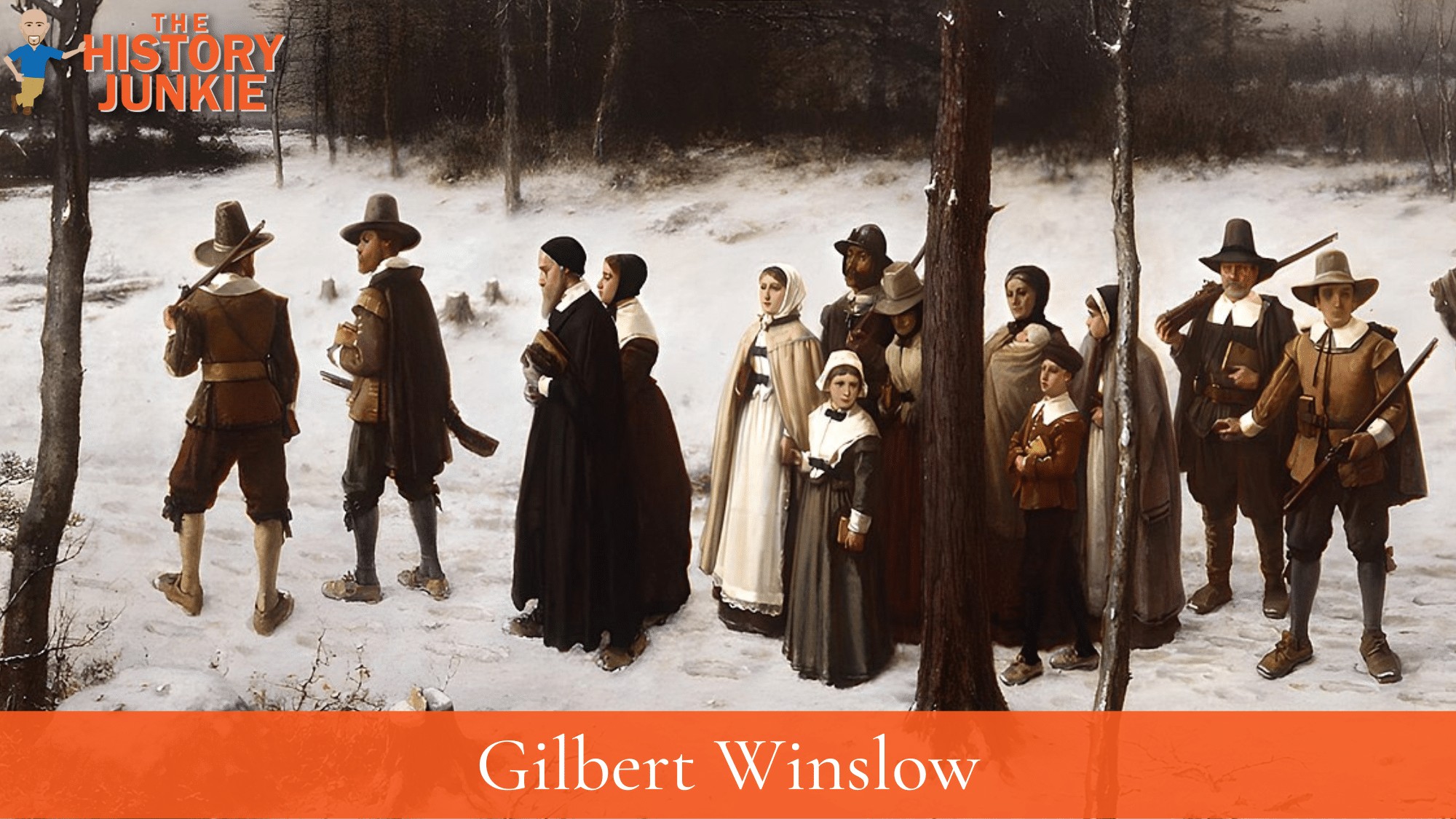 When they arrived in Plymouth, he signed the Mayflower Compact.
It is not much known about Gilbert's life in the Old World; he did not have the financial resources of his brother but had enough not to be considered a servant. He was a Stranger who had a connection to a church member (probably his brother) or to merchants underwriting the voyage.
Jump to:
He survived the first winter, but William Bradford recorded in his memoirs that he returned to England. His return would have been prior to 1627, when records did not indicate he was still in Plymouth.
He died in England in 1631. His brother Edward took care of his estate.
Family Overview
Gilbert Winslow was the son of Edward Winslow Sr. and the brother of Edward Winslow Jr.
His brother would become the Governor of Plymouth and would serve as a counselor to England. Edward was an influential person in Holland and Plymouth throughout his life.
Gilbert had nine siblings and was a middle child in his family.
When he arrived on the Mayflower, there was no record of anyone traveling with him. He did not have a wife or child at his death either.
Family Tree Chart
Parents:
Edward Winslow Sr. (1570 -1628)
Magdalene Ollyver (1566 – ???)
Spouse: None
Children: None
Siblings:
Edward Winslow Jr. (1595 - 1655)
Josiah Winslow (1596 – 1597)
John Winslow (1597 – 1674)
Eleanor Winslow (1598 – 1672)
Kenelm Winslow (1599 – 1672)
Elizabeth Winslow (1603 – 1605)
Magdalene Winslow (1604 – 1693)
Josiah Winslow (1606 – 1674)
Richard Winslow (1608 – 1659)