It is impossible to study the Wild West or even American History without running into the Great Plains Indian Tribes.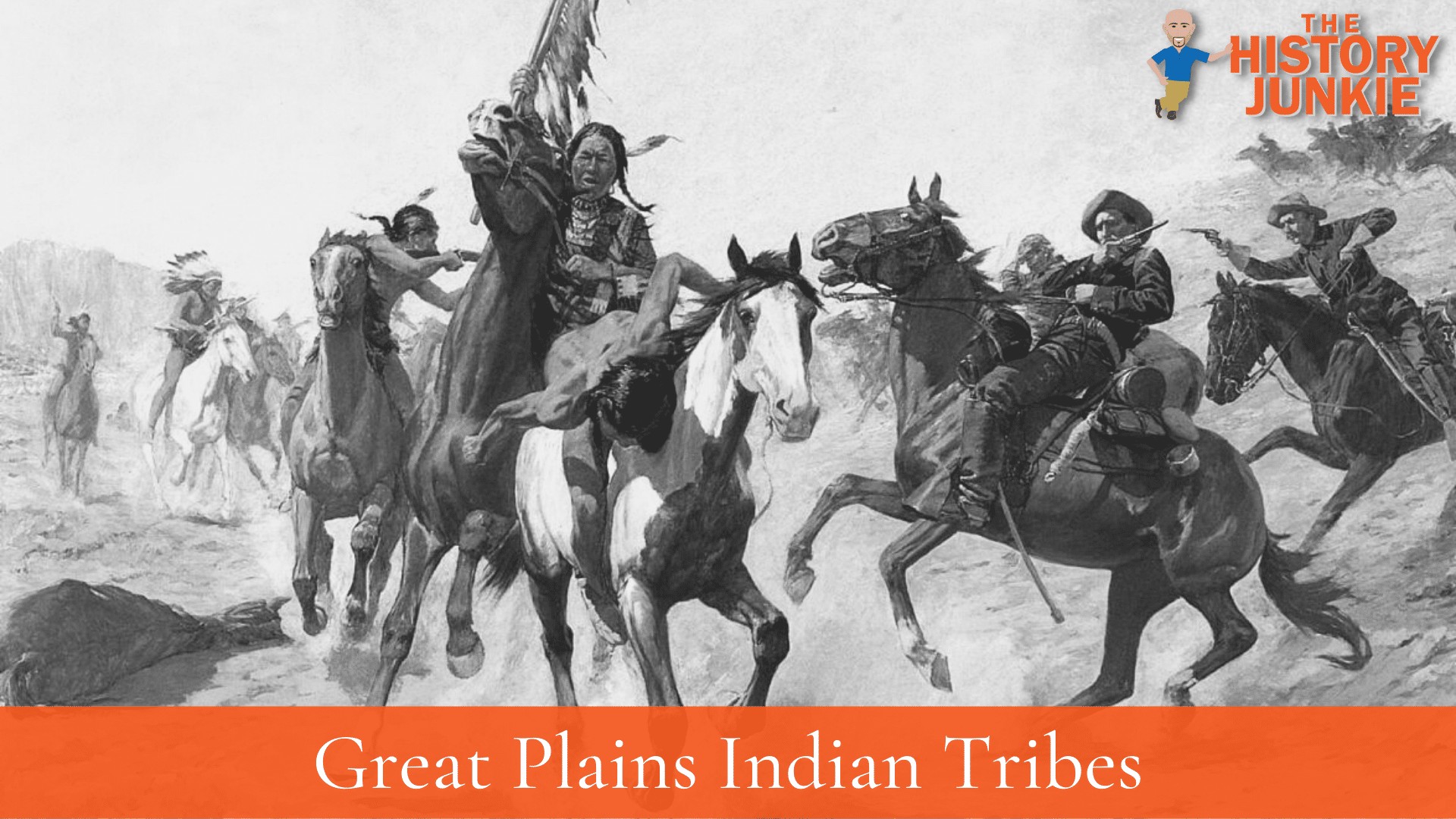 These Native American tribes were first discovered by the famous explorer and Spanish Conquistador Francisco Coronado in the 16th century.
When Coronado first encountered these tribes, he made note of their reliance on the buffalo and how they utilized every part of its body. However, these tribes would grow to become some of the most fierce enemies to Americans traveling west, most notably the Comanche tribe, who were known for their brutality and warlike behavior.
These tribes mastered the horse that was brought to the New World by the Europeans, and like every other tribe, they would suffer from disease after initial contact due to the lack of immunity to European disease.
Despite the setback from disease, these tribes would become some of the most powerful tribes during the 19th century.
Great Plain Indian Tribes
Arapaho
Arikara
Assiniboine
Blackfoot
Comanche - A powerful Plains tribe that was known for their excellent horsemanship and breeding of horses. They were known for their aggression against settlers, Mexicans, Spanish, and other Indian tribes. They would routinely kidnap young children in order to increase their population.
Cheyenne
Crow
Gros Ventre
Hidatsa
Ioway
Kaw
Kiowa
Kitsai
Missouria
Mandan
Omaha
Osage
Otoe
Pawnee
Plains Ojibwe
Plains Cree
Plains Apache
Ponca
Quapaw
Sarcee
Sioux
Stoney
Tonkawa
Wichita