The Menominee Tribe is part of the Algonquian language family of North America and is made up of several tribes that were located around the Great Lakes. They are considered one of the historic tribes of upper Michigan and Wisconsin and occupied about 10,000 acres.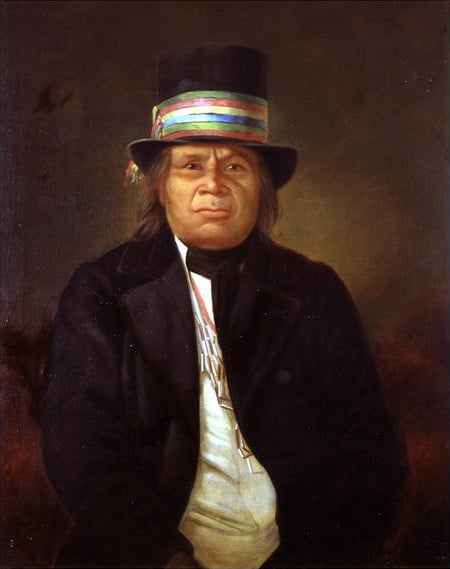 Menominee Tribe History
The Menominee are descendants of the Late Woodland Indians who inhabited the lands once occupied by Hopewell Indians, the earliest human inhabitants of the Lake Michigan region.
As the Hopewell culture declined, the Lake Michigan region eventually became home to Late Woodland Indians.
In 1634, the French explorer Jean Nicolet made contact with the Menominee.
Nicolet was looking for a Northwest Passage to China. As he approached the Menominee for the first time, he stood up in his canoe and shot off two pistols. He was under the impression that he had found China.
The Menominee were neutral at the beginning of the War of 1812 but would eventually ally with the British and Canadians.
They participated in the Battle of Mackinac Island and helped defeat the Americans.
The Menominee gradually sold their lands in Michigan and Wisconsin to the government through seven treaties from 1821 - 1848.
The Menominee retained lands near Wolf River, and that remains their current reservation.
In 1968, the Supreme Court held that the tribe retained its hunting and fishing rights under the treaties involved, and the rights were not lost after federal recognition was ended by the Menominee Termination Act, as Congress had not clearly removed those rights in its legislation. This has been a landmark case in Indian law, helping preserve Native American hunting and fishing rights.
Related Pages