New Hampshire was on a charter that Sir Fernando Gorges and John Mason received in 1622 that included multiple others. The first settlement of New Hampshire was Little Harbor, which was settled by a Scotchman named Thomson.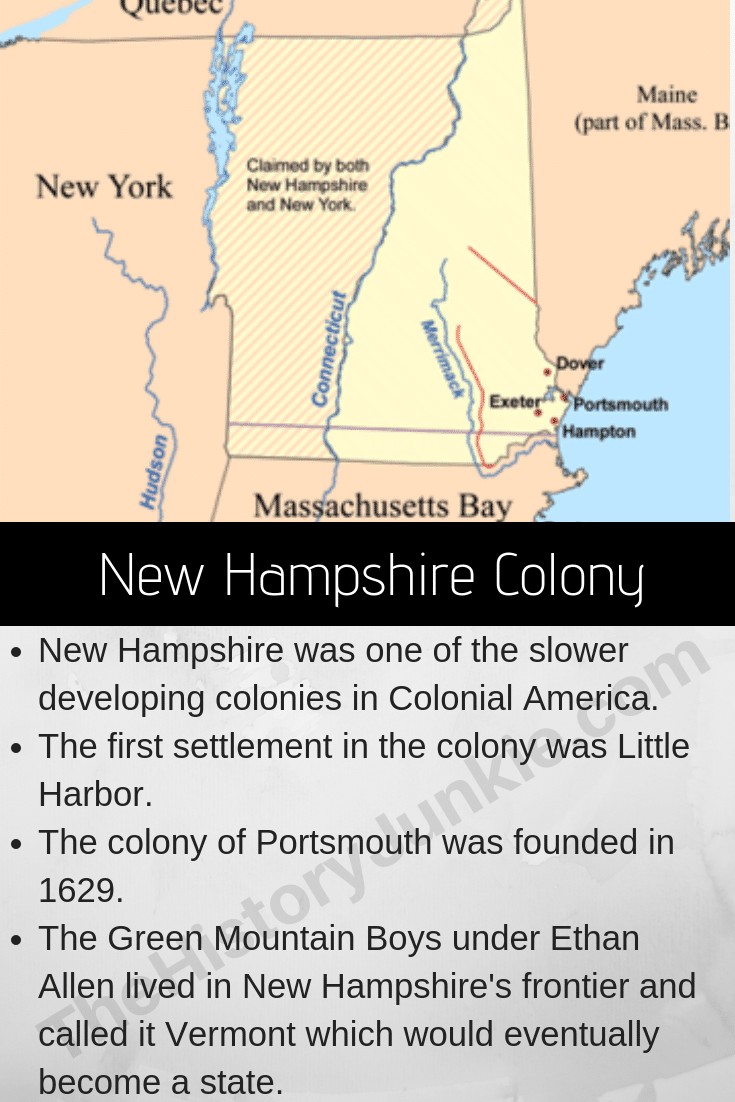 The second settlement was Dover, which was settled by Edward Hilton, a London fish merchant. Both settlements were small and did not grow at the pace of Massachusetts Bay or the colonies surrounding them.
Jump to:
New England Colony Expansions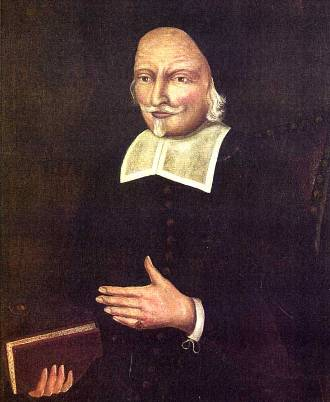 Portsmouth was settled by the Laconia Company in 1629. Governor Neal was given the governorship of the colony and spent several years exploring the forests around Portsmouth.
He returned after some time, gave a discouraging report, and left the colony to govern themselves.
Exeter was the next settlement in the New Hampshire Colony.
It was settled by John Wheelwright.
Each of these small towns was independent but unstable. The governments were loose, and there was turbulence among them.
However, in 1639, the colonies agreed to unite, but Massachusetts Bay had claimed the land they were under.
The New Hampshire Colony settlements came under Massachusetts Bay Colony's jurisdiction. Once under Massachusetts Bay jurisdiction, the colony was given the freedom to manage their town affairs and permitted to send a deputy to Boston to represent them in General Court.
Colonial Independence
New Hampshire and Massachusetts Bay had an on-again, off-again relationship with each other until finally, the King of England separated them in 1741, made it a royal province, and installed a royal governor.
Unlike Massachusetts Bay, Connecticut Colony, and Rhode Island Colony, New Hampshire Colony did not grow quickly although it grew quicker than Plymouth Colony and was the smallest of the New England Colonies.
This was due to the in-fighting of the heirs of John Mason. There was dispute after dispute, which discouraged the growth of the colony and did not give the colony any consistency.
Finally, in 1749, the Masons stopped the fighting and were satisfied with the final decision of the colony, and the colony began to grow.
New Hampshire and New York Dispute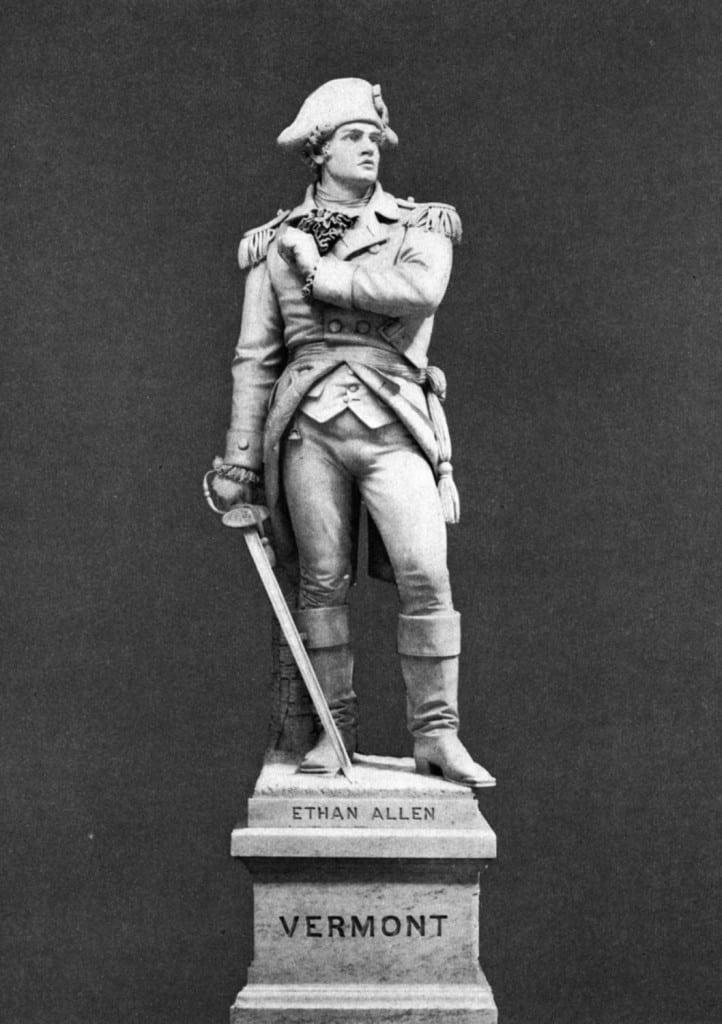 New Hampshire and New York disagreed on the land near the Connecticut River. One of the governors of New Hampshire cited close to one hundred and forty townships, calling these lands the "New Hampshire Grants."
In 1765, the King of England opted to take the side of New York, and the grants were then given to New York.
This caused the grants already bought by the settlers to be void, and New York demanded they purchase them again.
These actions resulted in a rebellion. Ethan Allen and Seth Warner organized the Green Mountain Boys and fought off the New York officers. In 1777, the Green Mountain Boys said the New Hampshire grants were now independent and called them Vermont.
Vermont would eventually become a state in the union after the American Revolution. The Green Mountain Boys went on to become famous for their role in the capture of Fort Ticonderoga.
Declaration of Independence Signers from New Hampshire