Robert Clay Allison was a cattle rancher and gunfighter in the Wild West. He was a Civil War veteran who fought for the Confederacy. He had a violent reputation since he had survived multiple one-on-one knife and gun fights, as well as taking part in many vigilante jail break-ins and lynchings.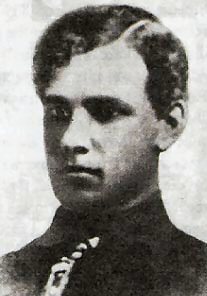 Jump to:
Early Life and Civil War
Robert Clay Allison was born on September 2, 1841, in Tennessee. He was the fourth of the nine children of his parents, Jeremiah Scotland Allison and Mariah Ruth. Jeremiah was a Presbyterian minister and farmer who raised cattle and sheep to support his family. 
Young Robert worked on the family farm until the outbreak of the Civil War. He enlisted in the Confederate Army despite his club foot.
His clubfoot did not seem to hurt his ability to perform active duty in the Confederate Army. In fact, he was eager to fight, sometimes threatening to kill his superiors because they would not pursue Union troops when they were running away from the battle. 
However, just a few short months later, on January 15, 1862, he received a medical discharge from the service.
His discharge papers described the nameless illness as such: "Emotional or physical excitement produces paroxysmal of a mixed character, partly epileptic and partly maniacal."
The discharge documents further suggested that the condition might have been the result of "a blow received many years ago, producing no doubt a depression of the skull." 
That head injury has been the usual explanation for Allison's psychotic behavior when drinking, perhaps explaining some of his later violent activities.
His brother Monroe, also in the Confederate army, was reported in the same year as having deserted.
On September 22, 1862, Clay reenlisted to the 9th Tennessee Cavalry and remained with them until the war's end. Apparently, he suffered no further medical complications and became a scout and a spy for General Nathan Bedford Forrest.
He began sporting the Vandyke beard he wore the rest of his life in imitation of the flamboyant cavalry commander. On May 4, 1865, Allison surrendered with his company at Gainesville, Alabama.
He was held as a prisoner of war until May 10, 1865, having been convicted of spying and sentenced to be shot. But the night before he was to face the firing squad, he killed the guard and escaped.
The Move West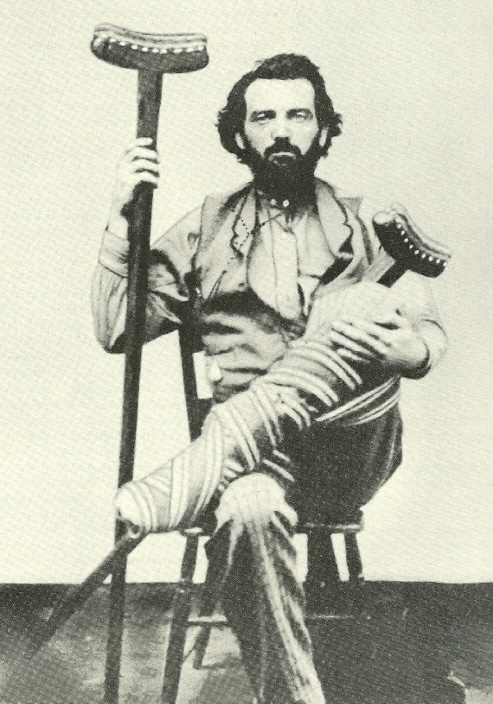 Robert Clay Allison returned home after the war and had several violent incidents. The most notorious of these incidents occurred at the family farm when a corporal from the 3rd Illinois Cavalry arrived to seize the farm.
After a bit of a dust-up with Allison's mother that resulted in the breaking of her vase that had been an anniversary present from his father, Clay Allison grabbed a rifle and shot and killed the corporal. 
As a result, Clay, along with his brothers Monroe and John and sister Mary and her husband, soon moved to the Wild West.
Allison quickly developed a violent reputation in New Mexico when he participated in the Colfax County War. In one incident, a man named Charles Kennedy was being held in the local jail. He was accused of losing his mind and suspected in the disappearance of several strangers, including his own son. 
Robert Clay Allison recruited a mob and led them to the jail where Kennedy was being held. They broke in, took Kennedy from his cell, and hanged him. They then searched Kennedy's house and found the bodies of the missing strangers and his son.
Allison thought of himself as a quick draw, but when he was outdrawn in a friendly competition with Mason Bowman. Bowman and Allison became good friends, and Bowman helped Allison improve his gunfighting skills.
Later Years
On January 7, 1874, Allison became to gain fame after he killed a gunman named Chunk Colbert, who was known to have already fought and killed seven men by this time.
After first racing their horses, Colbert and Allison sat down with each other for dinner at an inn located in Colfax County, New Mexico. The two had a prior history with each other that left Colbert's uncle beaten, and during the meal, Colbert tried to get his revenge. 
During their meal, Colbert suddenly drew his pistol and attempted to shoot Allison. However, the head of his pistol clipped the table, which gave Allison enough time to draw his own revolver and put a bullet in Colbert's head. 
Many questioned Allison as to why he would have dinner with a man who was likely going to try and kill him, to which Allison responded, "I didn't want to send a man to hell on an empty stomach." 
This incident began to increase Allison's fame as a gunslinger.
On October 30, 1875, Allison led a lynch mob to kill Cruz Vega, who many suspected of killing the Reverend F. J. Tolby, a Methodist circuit-riding preacher.  The mob hanged Cruz from a telegraph pole near Cimmaron.
Vega's family began to accuse Allison of taking part in the lynching of their kin. Crus Vega's uncle, Francisco Griego, began to threaten revenge and confronted Allison at the Lambert Inn. Griego reached for his revolver, but Allison was faster and shot him twice, killing him. 
On November 10, Allison was charged with the murder of Francisco Griego, but the charges were dropped, and the shooting was ruled self-defense.
Another incident occurred in December 1876 when Allison and his brother John arrived in Las Animas, Colorado, and stopped at a local saloon. Constable Charles Faber of Bent County confronted the Allison brothers and told them they needed to surrender their pistols, as an ordinance made it illegal to carry weapons inside the town limits. 
The brothers refused, and Faber left to return with two deputies. He and his men quickly opened fire on the Allison brothers, which resulted in John Allison being hit three times in the chest, arm, and leg. 
Clay Allison fired four shots, one of which killed Faber. After Faber fell, the two deputized men fled. Both Allison brothers were charged with manslaughter, but the charges were dropped after an inquiry revealed that Faber had initiated the conflict.
In March of 1877, Clay sold his ranch to his brother John and moved to Hays City, Kansas, where he established himself as a cattle broker. By 1880, he was back with his brothers, running a ranch in Texas. 
Robert Clay Allison married America Medora McCullough in 1881. The two had two daughters. However, Clay would never see his youngest daughter since he died 7 months prior to her birth.
Death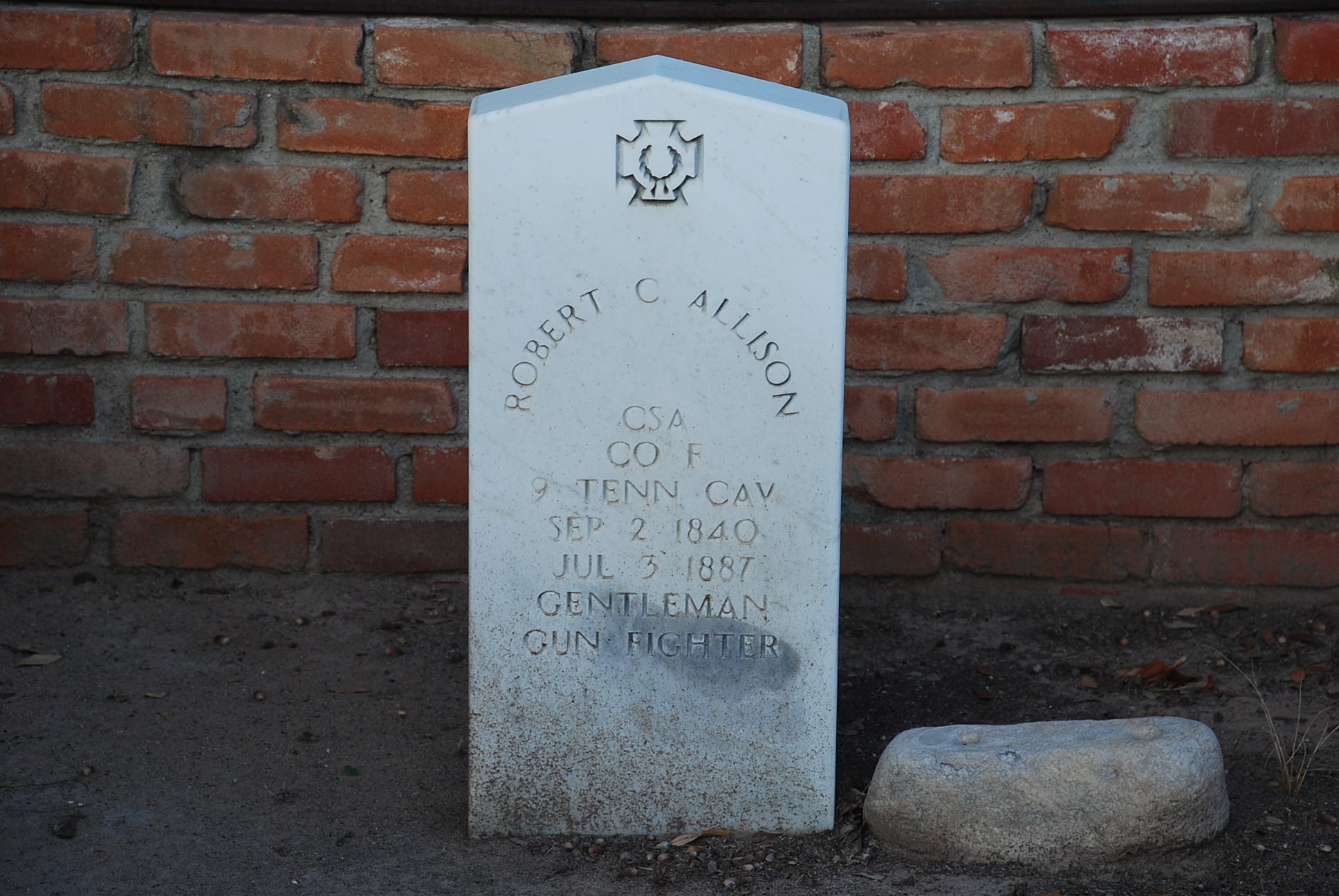 Many Old West Gunslingers died young and were often shot by someone looking to make a name for themselves. Robert Clay Allison would not die in a hail of bullets but rather due to a freakish accident.
Clay Allison died on July 3, 1887. He was hauling a wagon load of supplies when the load shifted, and a sack of grain fell from the wagon.
Allison fell from the wagon as he tried to catch it, and a wagon wheel rolled over him, breaking his neck. He was 45 years old. Allison was buried the next day in Pecos Cemetery.