Ronald Reagan was the 40th President of the United States from 1981 to 1989. He was born on February 6, 1911, in Tampico, Illinois.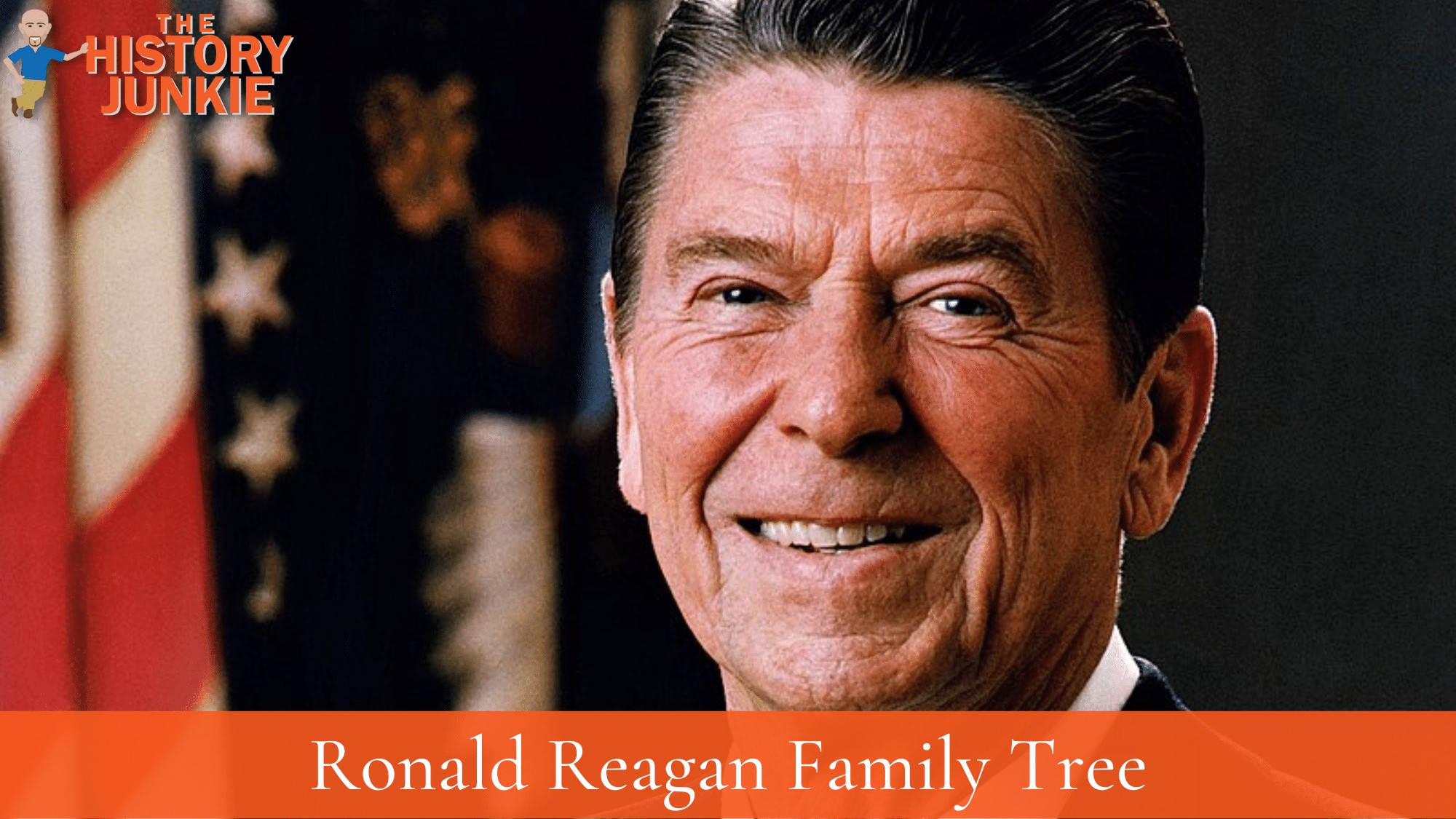 Reagan grew up in small towns in northern Illinois and enjoyed playing sports and acting in plays at the public schools he attended and later at Eureka College in Eureka, Illinois. After graduating college, Reagan worked as a sports announcer on the radio.
Jump to:
Reagan became a Hollywood actor in his 20s and later served as the Republican governor of California from 1967 to 1975. He would go on to become a popular two-term President in the 1980s.
During his presidency, Reagan implemented sweeping new political and economic initiatives that became known as Reaganomics.
His policies were designed to reduce government spending, lower taxes, and promote free-market capitalism.
He also oversaw a massive military buildup that included the development of new weapons systems such as the Strategic Defense Initiative (SDI), also known as "Star Wars."
Reagan's foreign policy was marked by his opposition to communism and his efforts to end the Cold War with the Soviet Union. He famously called for Soviet leader Mikhail Gorbachev to "tear down this wall" during a speech at the Brandenburg Gate in Berlin.
Reagan's legacy has grown over the years with his Reaganomics approach. Republicans have never come close to his victories in the 1980 and 1984 Presidential Elections.
Family Overview
Ronald Reagan's family has eclectic makeup.
His father was orphaned but pushed through, married, and had two children. His parents lived a good life and gave Ronald Reagan and his brother an excellent work ethic.
He would become known as "The Great Communicator," who was able to cross the aisle politically even if he disagreed with some points of his political rivals. This is perhaps one of the reasons his children are spread all over the place.
He had two children who were Republicans; and one child is a Democrat, and his youngest son is an Independent but always supports Democrats. Despite their political disagreements, they each support Alzheimer's Disease research funding, which is the disease that ended Ronald Reagan's life.
His brother was a supporter of his and led a successful life in the media. He was an American radio station manager, CBS senior producer, and senior vice president of McCann Erickson.
There is only one line that stems from Ronald Reagan, and it is from his adoptive son, Michael Reagan.
Family Tree Chart
Parents:
John Reagan (1883 - 1941) - He was orphaned and went to live with his aunt at a young age. He and his wife would marry and have two children. He died in 1941, about 7 months prior to World War 2.
Nelle Clyde Wilson (1883 - 1962) - She and her husband had two children, and after his death, she did not remarry. She died in 1962 of a cerebral hemorrhage.
Spouses:
Sarah Jane Mayfield (1917 - 2007) - She was the first wife of Ronald Reagan when he was still a Democrat and had not run for public office. The two had one child together. She would outlive him after their divorce by 3 years. She was an Academy Award winner in 1949.
Anne Francis Robbins (1921 - 2016) - She would become known as Nancy Reagan. She and Ronald married in 1952 after she had pursued an acting career. The two would become national icons in the 1970s and 1980s, with Ronald Reagan becoming the Governor of California and the President of the United States. She survived her husband for many years.
Children:
Maureen Elizabeth Reagan ( 1941 - 2001) - She was the first daughter of Ronald Reagan and the only daughter in his first marriage to Sarah Mayfield. She differed from her father on some issues but supported his overall beliefs. She was married three times and unfortunately died in 2001, three years prior to her father.
Michael Reagan ( 1945 - Living) - He is a conservative commentator and Republican Strategist. He and his adopted brother Ronald Reagan have had their share of disagreements. He has been married twice and has two children.
Patricia Reagan (1952 - Living) - She does not have any children but was married once. Despite being on the opposite end of her father politically, she is an active supporter of Alzheimer's research. She is an active supporter of the Democratic Party and a critic of Donald Trump.
Ronald Reagan (1958 - Living) - He is a registered independent and devout Atheist. Despite his affiliation as an Independent, he has supported Democratic nominees for President for 20 years. His first wife died in 2014, and the two had no children. He is an active supporter of Alzheimer's research. He and his older brother, Michael, have had public disagreements.
Siblings:
John Neil Reagan (1908 - 1996) - He was the older brother of Ronald Reagan and an influential person within the media. He and his wife of many years did not have any children. He witnessed his brother become president and was present at his inaugurations. He died in 1996. At that point, his brother had been diagnosed with Alzheimer's. His wife lived until she was 102.