Primary Accusers
These were the primary accusers during the Salem Witch Trials. Most of these young ladies took part in many different trials and accused many citizens of Salem, including those who weren't convicted.
The young ladies would speak of visions, act erratically, and come up with incredible stories about the accused. They relied on spectral evidence, which was allowed in the court until Governor Phips forbade its use. Spectral evidence is effective at getting a conviction due to it being so hard to defend against. The accuser can change their story within a moment, and the accused are unable to give a counterargument.
Jump to:
Elizabeth Booth - She was the daughter of George and Elizabeth Booth. On June 8, 1692, Elizabeth allegedly showed signs of affliction by witchcraft.
Elizabeth Hubbard - Lived with her uncle William Griggs due to being an orphan. She first starting having fits on February 1, 1692.
Mercy Lewis - Parents were killed by a Native American raid. She would become one of the primary accusers. She became a servant in the Putnam house.
Elizabeth "Betty" Parris - The daughter of Samuel Parris and was a primary accuser. She can be linked to the death of 20 residents of Salem.
Ann Putnam Jr. - The daughter of Thomas Putnam, she became one of the primary accusers. Later in life, she would apologize for her actions.
Mary Walcott - She was the daughter of Captain Jonathan Walcott and played a role in 16 of the executions that took place.
Mary Warren - The servant for John and Elizabeth Proctor and the oldest of the accusers. She played a significant role in the death of John Proctor.
Abigail Williams - She was one of the first to have fits. Her fits would eventually lead to the trials, and she would disappear after the trials ended.
Other Accusers
These accusers did not participate in a majority of the trials, although it could be argued that Thomas Putnam seemed to be in the background often due to his daughter being a primary accuser.
Benjamin Abbott - A well-known resident of the area. He would play a key role in accusing Martha Carrier of witchcraft, which would ultimately lead to her death.
Sarah Bibber - She accused 16 people of witchcraft. However, due to her questionable reputation, her testimony was not given much credit.  She would also be accused of practicing witchcraft.
Deliverance Dane - One of the initial accused of practicing witchcraft. She would flip and accuse her own father-in-law of witchcraft and use spectral evidence to accuse him. Her father-in-law was not convicted or imprisoned due to her accusations.
Thomas Putnam - An influential citizen of Salem who seemed to have a financial interest in the trials that he participated in. Putnam seemed to have a financial interest in many of those who were accused.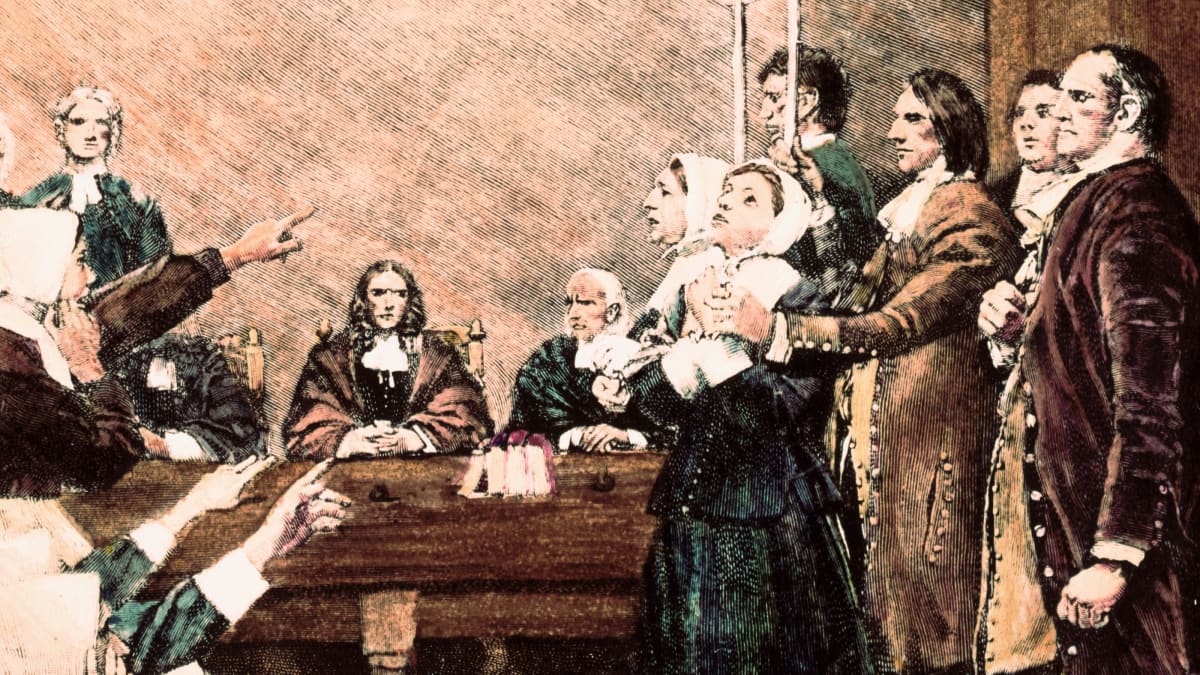 The Physician who diagnosed afflicted
William Griggs - He was the primary physician in Salem whose only competition was Roger Toothaker, who died in prison after being accused of witchcraft by someone that was close to Griggs.
Convicted and Executed
Bridget Bishop (June 10, 1692) - Bishop was accused of bewitching five young women, Abigail Williams, Ann Putnam, Jr., Mercy Lewis, Mary Walcott, and Elizabeth Hubbard, on the date of her examination by the authorities, April 19, 1692. She denied all allegations but was convicted and hanged.
Rebecca Nurse (July 19, 1692) - was 71 years old when the warrant was issued, and it sent shockwaves throughout the community. Many would testify in her defense, and the jury said she was not guilty when the time came. Unfortunately, this would not stick, and the jury changed their decision. The nurse would be hanged.
Sarah Good (July 19, 1692) - On March 25, 1692, she appeared before the court to be tried for witchcraft. She was accused of rejecting the puritanical expectations of self-control and discipline when she chose to torment and scorn children instead of leading them toward salvation. She would give an aggressive defense but be sentenced to death.
Elizabeth Howe (July 19, 1692) - Was accused of witchcraft despite being blameless to all in the community. The accusers used spectral evidence to sway the judges and jury. Howe gave a fierce defense, and people testified in her defense. It would not matter. She was convicted and sentenced to hang with others.
Susannah Martin (July 19, 1692) - Inhabitants of nearby Salem Village, including Joseph and Jarvis Ring, had named Susannah a witch and stated she had attempted to recruit them into witchcraft. She was also accused by John Allen of Salisbury, a man who claimed that she had bewitched his oxen and drove them into the river nearby, where they later drowned. She pleaded not guilty but was put to death by hanging.
Sarah Wildes (July 19, 1692) - the accusers put the same accusations on her as they did the others. The difference for Sarah Wildes is there seemed to be a particular interest in her conviction from Thomas Putnam, who was a wealthy landowner. She maintained her innocence but suffered the same fate as the others. She was sentenced to hang.
George Burroughs (August 19, 1692) - He was a minister who lived outside of Salem but was still accused of practicing witchcraft. Due to being a member of the clergy, his trial was attended by many. He was accused and convicted of witchcraft. While at the gallows, when given his chance to give his last words, he quoted the Lord's Prayer perfectly. This is something a witch was not supposed to be able to do.
George Jacobs Sr. (August 19, 1692) - He was a resident of Salem for 33 years when he was accused of witchcraft. He swore to his innocence and never blinked. He had a heated exchange with the magistrate and his accuser, but since spectral evidence was allowed into the courtroom and treated as fact, it made it difficult for him to prove his innocence. He was convicted and hanged.
Martha Carrier (August 19, 1692) - She had lived in Salem for some time when she was accused. The carrier was an easy target due to being blamed for bringing smallpox into the town. This was untrue but led to her being banned from public life. In one of the more gruesome trials, her children were tortured until telling the accusers what they wanted to hear. She was convicted and then executed.
John Proctor (August 19, 1692) - He was well-liked within the community, influential, educated, and wealthy. He was the only defendant to go after the use of spectral evidence and how it should not be admitted in court. This occurred because his wife had been accused, and he was defending her. The girls then turned on him. His execution would begin to shift public opinion on the trials.
John Willard (August 19, 1692) - He was another of the accused who questioned the trials. After being accused of witchcraft, Willard chose to run, which made him appear guilty. He denied all connections with witchcraft. He would be charged, convicted, and then executed. His trial was another that began to shift public opinion.
Martha Corey (September 22, 1692; wife of Giles Corey) - She was a vocal critic of the trials and believed that the accusers were lying. She was then accused and was put on trial. The evidence against her was delusional, but was still believed. She was executed in the last of the executions. Her death shocked Salem due to her good standing in the church.
Mary Easty (September 22, 1692) - Similar to Martha Corey, it was surprising to see her accused. The accusers had also evolved and had come up with new ways to use spectral evidence for a conviction. She again said she was innocent and would be released from prison, only to be accused again. She would be convicted and hanged.
Mary Parker (September 22, 1692) - It is unclear as to why she was targeted. However, she did receive some land after the death of her husband, who seemed to be a wealthy landowner, and it seems in later years, some in the community may have been targeting the land owned by the family. The moment that Mary's name was mentioned, the young "afflicted" girls predictably fell into fits and would only stop when Mary Parker touched them. She was convicted and hanged.
Alice Parker (September 22, 1692) - She was mentioned by Mary Warren, who said she had been a witch for 12 years or more. On that same day that Alice was accused, she was arrested. Her trial, like all the others, was a sham and based on spectral evidence. The stories that were allowed in the courtroom did not make sense, but still managed to convict her.
Ann Pudeator (September 22, 1692) - She was a midwife who delivered many babies within the community. However, birth was dangerous, and many women and children died during birth, which made her susceptible to ridiculous charges. At first, the charges were dropped, but she was accused again, and this time, the accusations stuck and would lead to her execution.
Wilmot Redd (September 22, 1692) - There is no record of her defense. However, the accusations were similar to the others. She seemed to be ignorant during the trial, and the accusations that were being fired at her did not make a lot of sense and were based on spectral evidence. She was convicted and executed.
Margaret Scott (September 22, 1692) - She was arrested late in the course of the events as part of the Andover witch hunt. Mary Walcott and Ann Putnam, Jr. had been brought to Andover on June 11 and again on July 26 to initiate and perpetuate the witch hunt there. Margaret's primary accusers were the two most prominent families in Rowley, the Nelsons and the Wicoms.
Samuel Wardwell Sr. (September 22, 1692) - It is not known who initially accused him of witchcraft, but the person who did accuse many in his family as well, which included his wife, daughter, and daughter-in-law. It is believed, but cannot be proven, that the initial accuser was Martha Sprague. He initially confessed in hopes that would get him out of the trial. When he realized it was not going to work, he recanted his confession.
Giles Corey (September 19, 1692) - Pressed to death. - The husband of Martha Corey. During her trial, he defended his wife, which resulted in the accusers turning on him. He refused to plead and, therefore, could not be tried according to their laws. Since he refused to plead, he was pressed to death.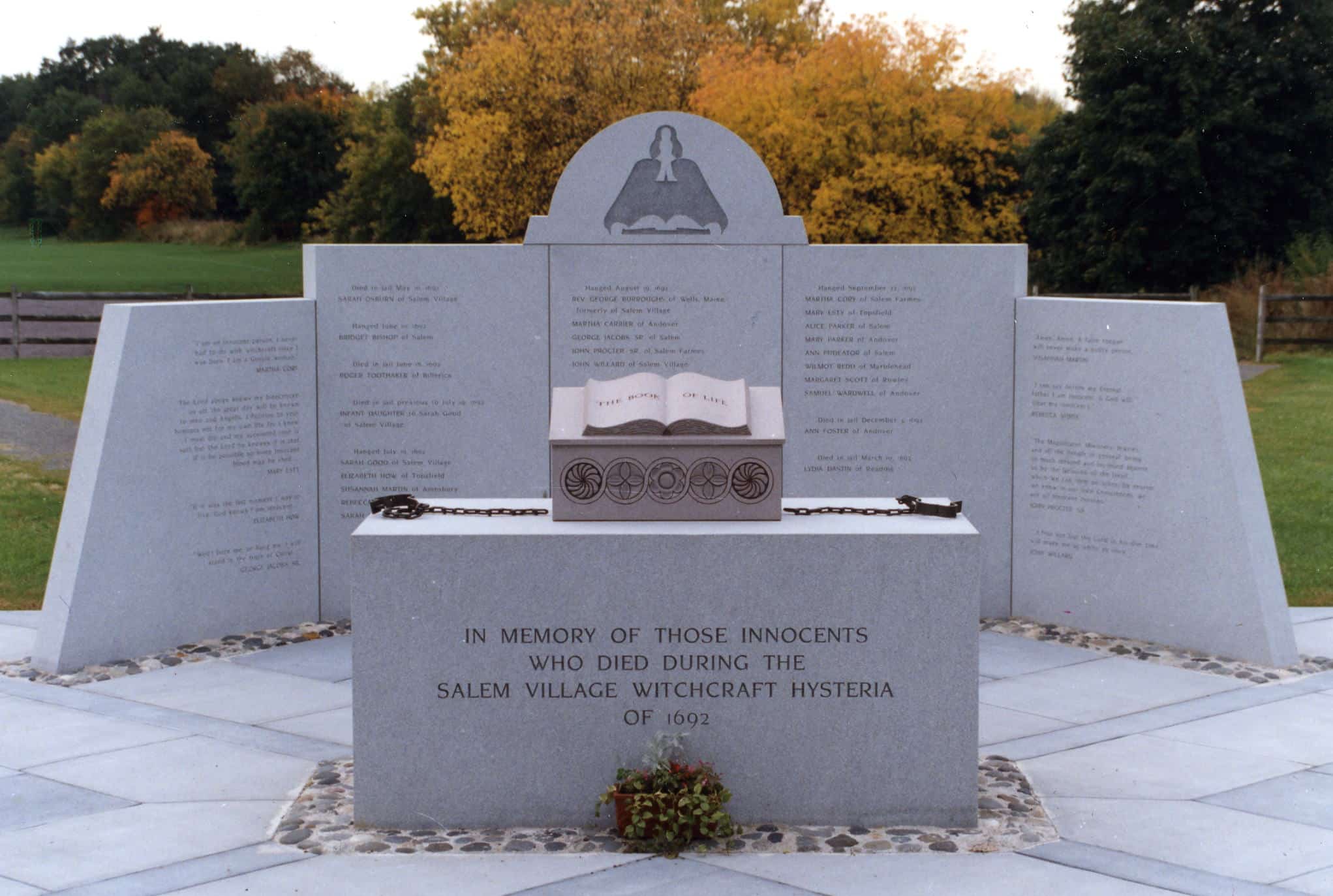 Convicted and died in prison
Convicted but escaped
Pardoned
Convicted and pardoned:
Abigail Faulkner Sr., who was pregnant
Pled guilty and pardoned:
Not Found Guilty or Survived Trial Period
Died in custody
Unindicted or acquitted
Released on bond
Dorothy Good – daughter of Sarah Good
Frances Elizabeth Alcock Hutchins – Arrested Aug 18, 1692. Released December 21, 1692.
Escaped
William Barker Sr.
Mary and Philip English
Edward Farrington
Not Tried
Born in prison
Died in prison
Released from prison after the Governor ended the witch trials
Sarah Rist - died May 31, 1698, Reading, Middlesex County, Massachusetts
Indicted by the grand jury
Stephen Johnson
William Barker Sr.
Edward Farrington (escaped)
Mary Green (escaped)
Elizabeth Hutchinson Hart (released after 7 months in jail after her son Thomas filed petitions on her behalf)
Not indicted
John Porter Sr.
Israel Porter
William Proctor
Sarah Cloyce - sister of Rebecca Nurse and Mary Eastey
Thomas Farrer Sr. – spent 7 months in Boston jail before being released
Evaded arrest or escaped
Daniel Andrew
George Jacobs, Jr.
Named, but no arrest warrant issued
Anne Bradstreet
Dudley Bradstreet - was accused of witchcraft after he refused to issue any more warrants. He fled the colony until the hysteria ended.
John Bradstreet
Rev. John Busse – minister in Wells, Maine
Rev. Francis Dane – minister in Andover, Massachusetts
James Howe – husband of Elizabeth Howe
Lady Mary Phips – wife of Massachusetts Governor Sir William Phips
Sarah Swift
Margaret Sheaf Thacher – Jonathan Corwin's mother-in-law
Court Personnel
Magistrates
Court of Oyer and Terminer, 1692
Justices
Superior Court of Judicature, 1693
Public Figures
Thomas Brattle
Robert Calef
Major Robert Pike
Clergy
Samuel Willard, of Groton and Boston (both Massachusetts)
Thomas Barnard, of Andover, Massachusetts