Francis Cooke was a Stranger that came on the Mayflower to Plymouth Colony. He was a signer of the Mayflower Compact and was given an acre of land when he arrived.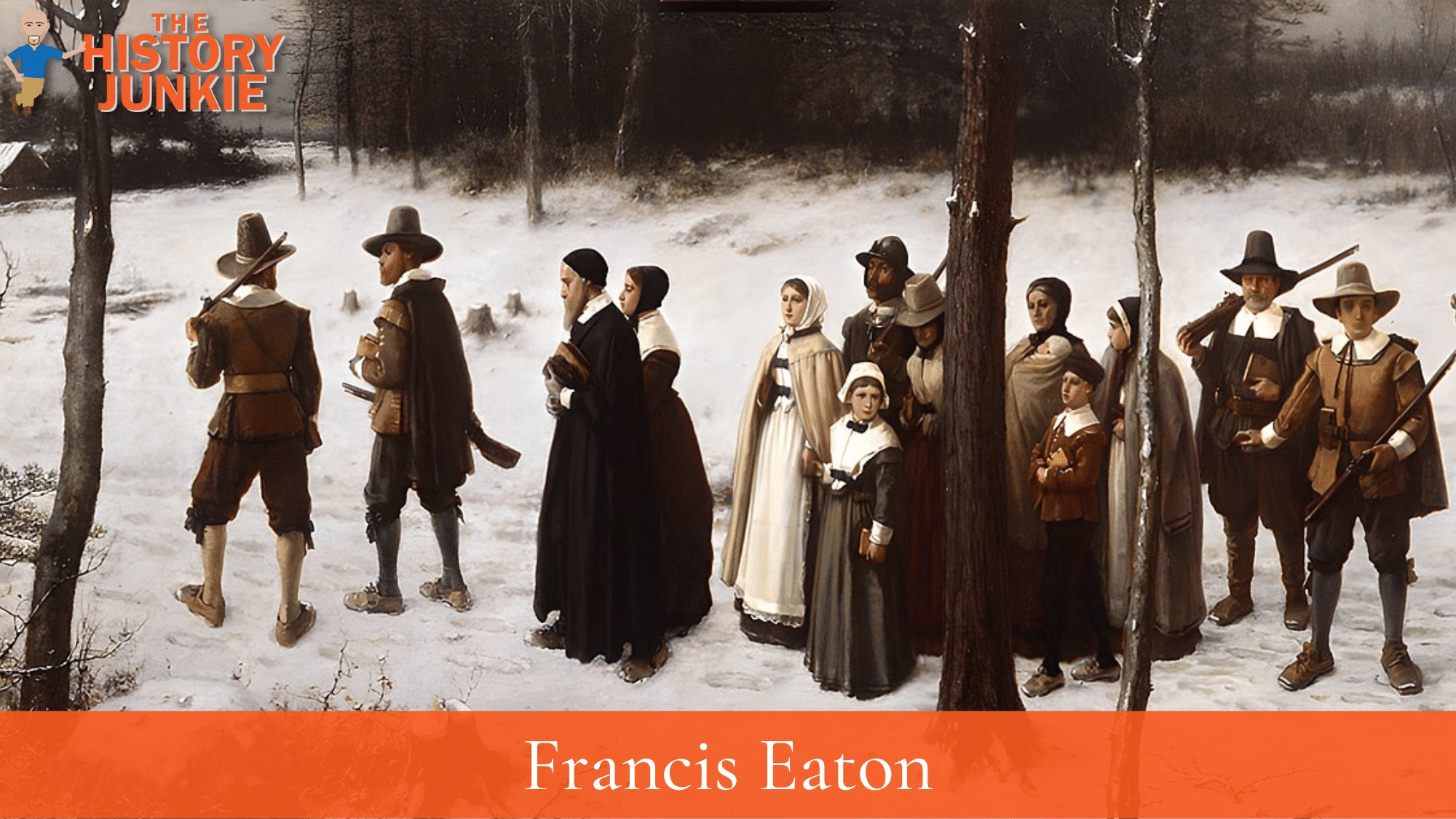 The first winter was awful, and half of the Pilgrims died. He, unfortunately, lost his wife, but his son survived the winter.
He was listed as a carpenter, and over time, he did seem to accrue some land. In 1631, he sold off many acres to Edward Winslow and William Brewster.
Jump to:
There is little else mentioned of him. William Bradford did note Eaton's arrival on the Mayflower, but there is no mention of his origin, nor is there much information regarding his life. He did accrue land and seemed to stay out of any trouble, as there were no records of him causing any conflict. He sold his land to two of the more well-respected citizens in Plymouth, which could mean he was well-liked and trusted.
During his lifetime, he would have probably met Chief Massasoit, Squanto, and Samoset of the Wampanoag Tribe.
Family Overview
Francis Eaton had a heartbreaking childhood.
In 1603, there was a sickness that was going around England known as the London Plague. It was during the Reign of King James I, and it devastated the population.
Francis lost his parents and his three remaining siblings to the plague. This is probably what led him to eventually take the Mayflower to the New World.
When he arrived in Plymouth as a Stranger, he quickly saw the death of his first wife. He remarried, and his second wife died within two years of their marriage.
He married a third time, shared eight years with his wife, and had three children with her before his death in 1633.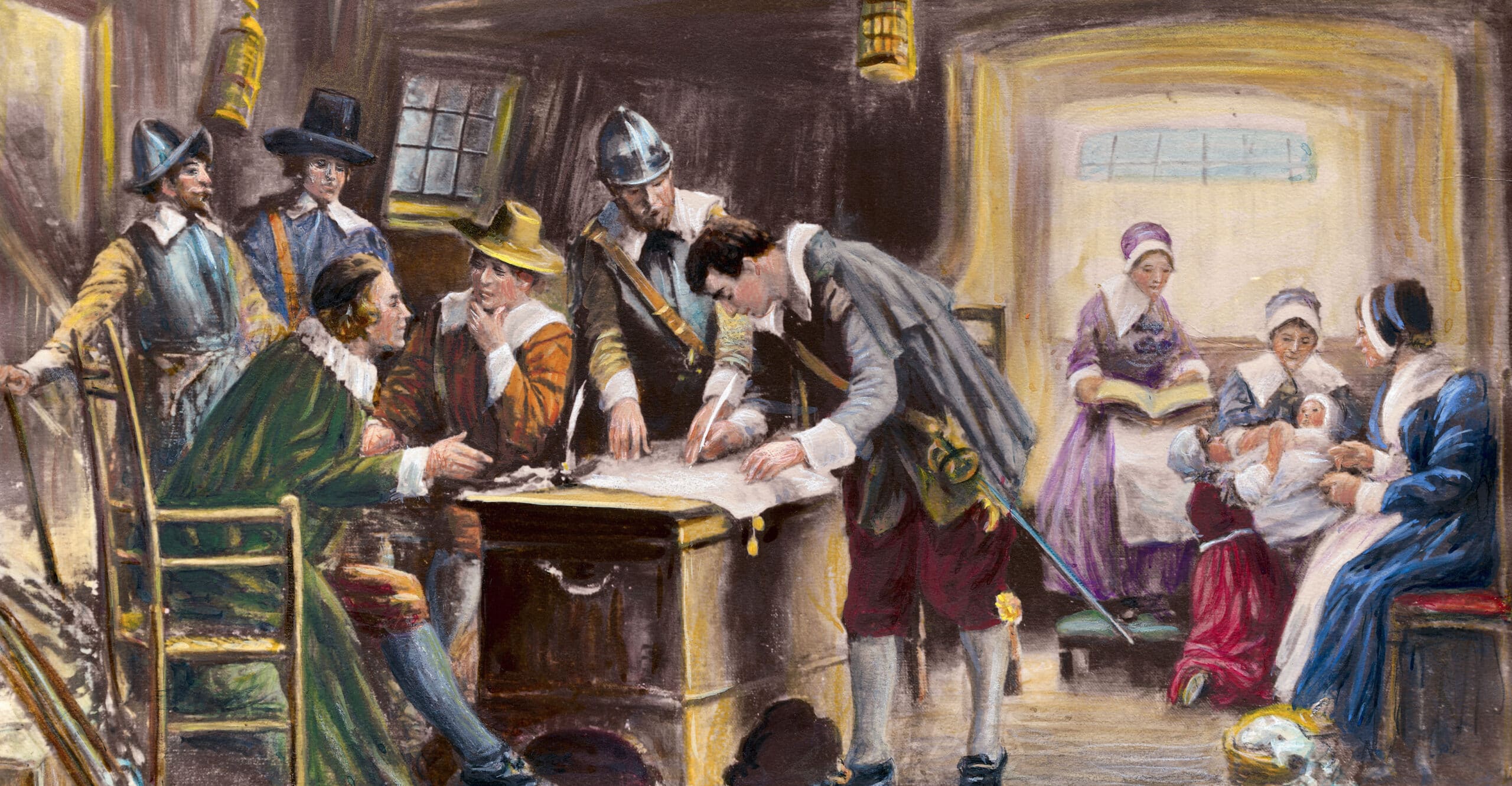 Family Tree Chart
Parents:
John Eaton (1570 - 1602) - He was the father of Francis Eaton and had five children with his wife. There is nothing else known of him.
Dorothy Smith (1572 - 1603) - Similar to her husband, there is little known of her except an estimate on her vital records and her children.
Spouse:
Sarah Eaton (1600 - 1621) - Her surname is unknown. She traveled with her husband on the Mayflower but did not survive the first winter. The couple had one child together.
Dorothy Eaton (died in 1624) - He married his second wife in 1622. She died within the next two years. The couple did not have any children.
Christian Penn (1607 - 1684) - She was his third wife, and the couple had three children together. After her husband's death, she remarried John Billington's son Francis and had many more children.
Children:
Samuel Eaton (1620 - 1684) - He was born shortly before his family left for the New World. He married twice and had 6 children.
Rachel Eaton (1626 - 1661) - She was born to Francis and his third wife Christian. She married and had one child.
Benjamin Eaton (1628 - 1712) - He was the first son of Christian Penn. He married and had 7 children.
Unknown Eaton (1630 - 1651) - According to records, the child that was born had mental issues and was known as "an ideote". He was still living in 1651, so it is unsure when they died. The name is unknown.
Siblings:
John Eaton (1595) - Died at birth or shortly after.
Jane Eaton (1598 - 1603) - Died around the same time as her other siblings, probably due to an illness that swept through the town.
Samuel Eaton (1600 - 1604) - Died around the same time as his siblings and parents.
Welthian Eaton (1602 - 1603) - Died at the same time as other siblings.