The William Brewster Family Tree can be a bit difficult to understand. There are many folks who believe they are connected to this line, but when they dig into the research, they learn that they do not belong to an accepted line.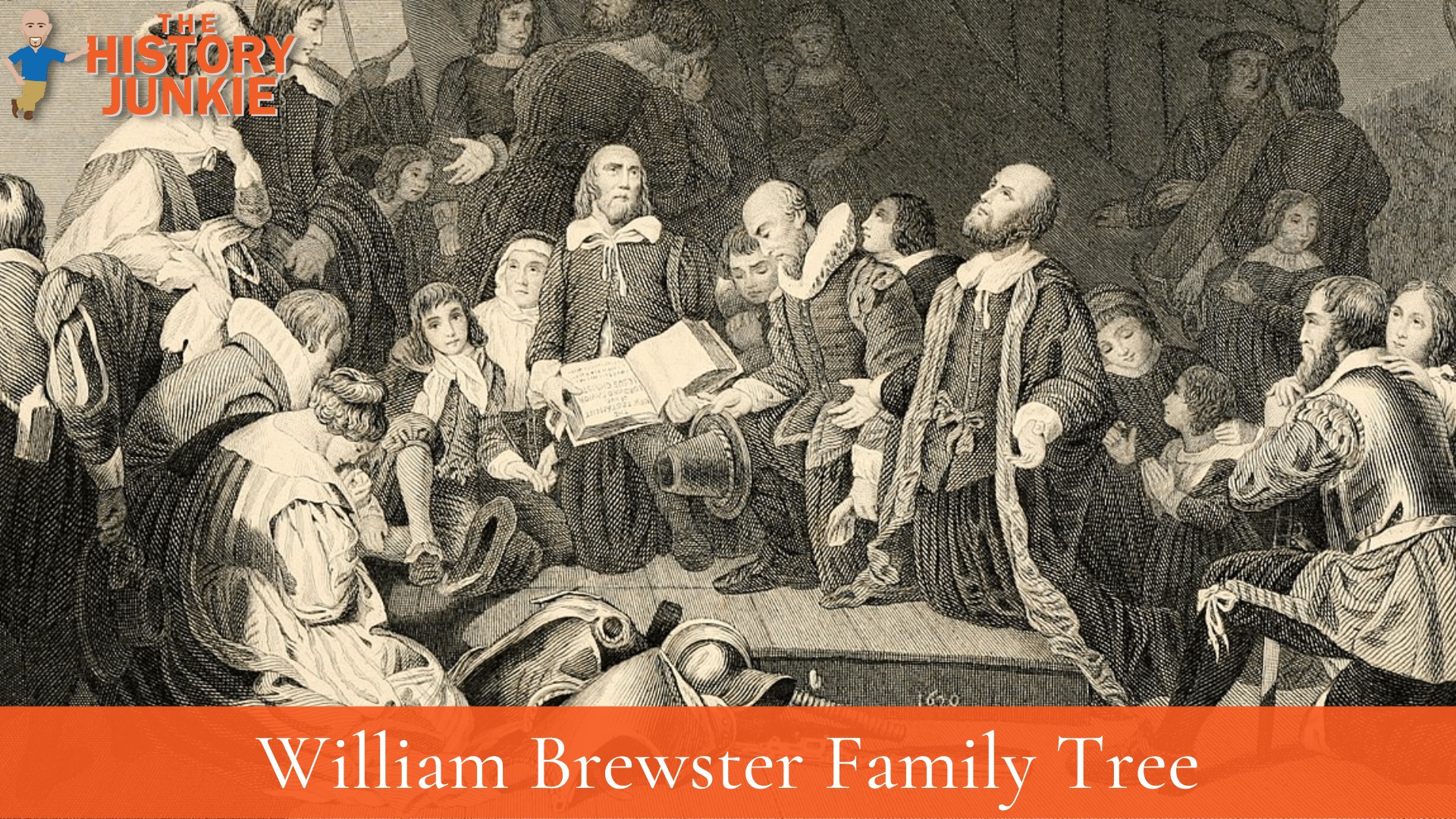 William Brewster was an influential character within the Leiden Congregation.
Jump to:
Life In England and Holland
He lived near St. Peter's church in Leiden with his wife and children. His son, Jonathan, was a ribbon weaver. William was chosen as an assistant and later as an elder to Pastor John Robinson. He was still an elder when he traveled to Plymouth Colony in 1620.
In Leiden, the group managed to make a living. Brewster had struggled for money in Amsterdam, but in Leiden, he taught English to University students. In 1610–11, Robinson and Brewster acted as mediators when the Ancient Church, the oldest Brownist congregation in Amsterdam, split into two factions following Francis Johnson and Henry Ainsworth, but they failed to reconcile them.
In 1616, partnered by Thomas Brewer and assisted at first by John Reynolds and then by Edward Winslow in late 1617, Brewster printed and published religious books for sale in England that were proscribed there.
The press was prolific, printing "seven books against the regime of the Church of England in 1618 alone." In 1618, Brewster's press published De regimine Ecclesianae Scoticanae by the Scottish minister David Calderwood, which was highly critical of King James VI and his government of the Kirk.
They followed it up in April 1619 with the Perth Assembly. King James ordered an international manhunt for the writer and printer, but when his men eventually discovered the culprits, Brewer was protected by Leiden University while Brewster and Calderwood both went underground.
Brewster handed himself over to the Dutch authorities, who refused to send him to his death in England and told James they had arrested the wrong person and let him go.
Brewster's printing operation 'came close to ruining his church's plans for America'.
Brewster, along with Robinson, was a prime mover in the decision to sail for North America and a principal organizer, but once he was in hiding, the Separatists looked to their deacon John Carver and to Robert Cushman to carry on negotiations with the appropriate officials in London.
In 1620, when it came time for the Mayflower departure, Brewster returned to the Leiden congregation. He had been hiding in Holland and perhaps England for the last year.
At the time of his return, Brewster was the highest-ranking layperson of the congregation and would be their designated spiritual leader in the New World.
Brewster joined the first group of Separatists aboard the Mayflower on the voyage to North America.
Brewster was accompanied by his wife, Mary Brewster, and his sons, Love Brewster and Wrestling Brewster. (Wikipedia)
Plymouth Colony
When the passengers of the Mayflower landed at Plymouth Colony, Brewster became the senior elder and so served as the religious leader of the colony; in the colony, he became a separatist leader and preacher and, eventually, an adviser to Governor William Bradford.
Brewster's son Jonathan joined the family in November 1621, arriving at Plymouth on the ship Fortune, and daughters Patience and Fear arrived in July 1623 aboard the Anne.
As the only university-educated member of the colony, Brewster took the part of the colony's religious leader until a pastor, Ralph Smith, arrived in 1629.
Thereafter, he continued to preach irregularly until his death in April 1644.
"He was tenderhearted and compassionate of such as were in misery," Bradford wrote, "but especially of such as had been of good estate and rank and fallen unto want and poverty."
Brewster was granted land amongst the islands of Boston Harbor, and four of the outer islands (Great Brewster, Little Brewster, Middle Brewster, and Outer Brewster) now bear his name. In 1632, Brewster received lands in nearby Duxbury and was removed from Plymouth to create a farm there.
In 1634, smallpox and influenza ravaged both the English and the Indians in the region. William Brewster, whose family had managed to survive the first terrible winter unscathed, lost two daughters, Fear and Patience, now married to Isaac Allerton and Thomas Prence, respectively. (Wikipedia)
Brewster's Mother And Wife
The William Brewster Family Tree can become a bit confusing when studying his mother and, to some extent, his wife.
Brewster's mother, Mary Smythe, was married previously to John Sympkinson, and the two had four children before his death in 1562. She then remarried William's father, William Brewster Sr.
William Brewster would be the only child of his parents. His mother would pass away the following year, and his dad would remarry Prudence. Prudence would be William's stepmother but would raise him from almost an infant.
William's wife was also named Mary, and her maiden name is unknown. She boarded the Mayflower with William and their two youngest children. She and his youngest son would die in 1627.
They survived the initial trip on the Mayflower and the first few years. However, life was rough in the Ne World, and the two would not survive the decade. There is no record of William ever marrying again.
William Brewster Family Chart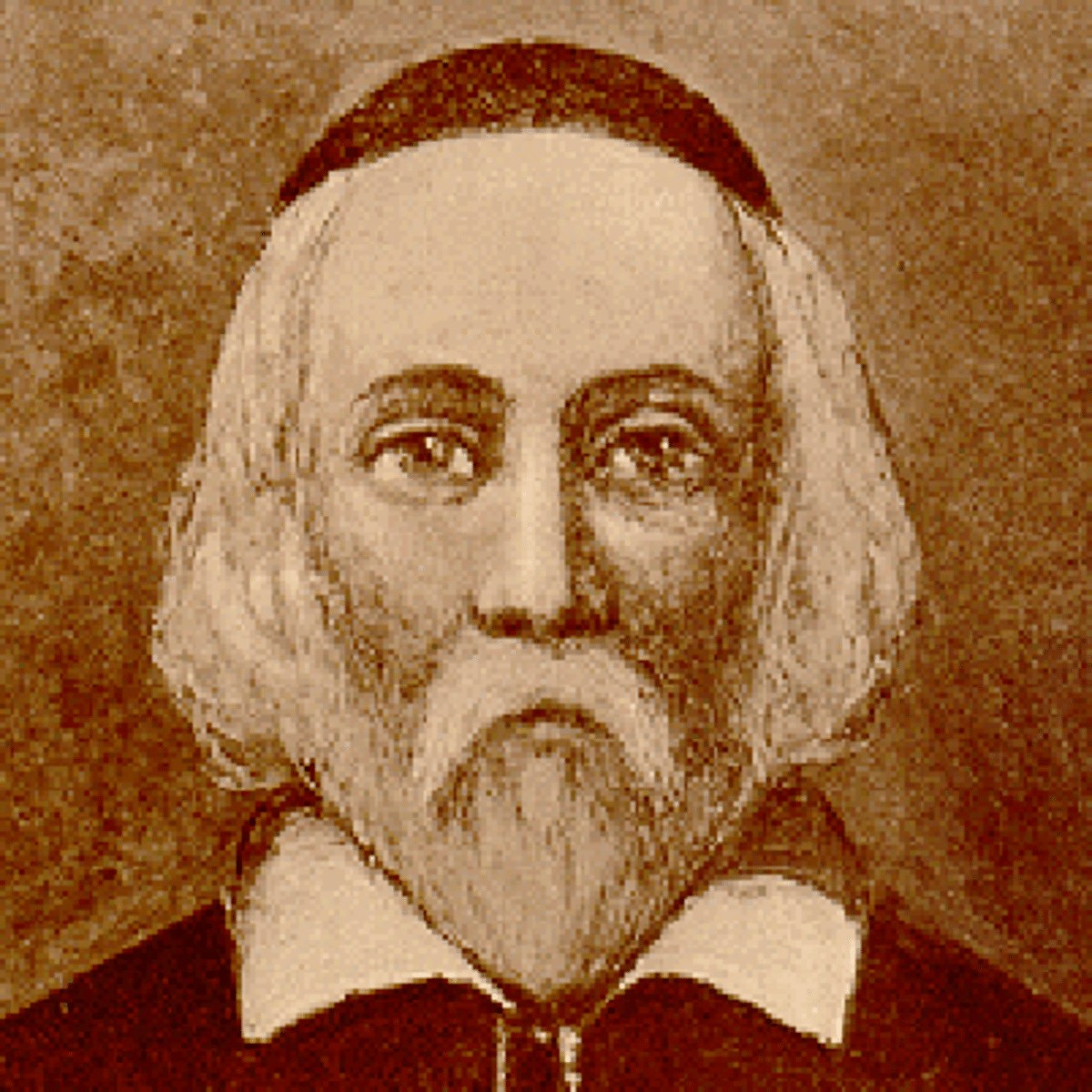 Parents:
William Brewster (1535 - 1590)
Mary Smythe (1535 - 1567)
Spouse:
Mary Brewster (1568 - 1627) - Her maiden name is unknown, but she was listed as a passenger on the Mayflower with William.
Children:
Jonathan Brewster (1593 - 1659)
Patience Brewster (1600 - 1634)
Fear Brewster (1605 - 1634)
Unnamed Brewster (1609)
Love Brewster (1614 - 1651)
Wrestling Brewster (1614 - 1627)
Siblings:
Thomas (Symkinson) Sympkinson (1555 - 1611)
Margaret Sympkinson (1557)
Dorothy (Simkinson) Sympkinson (1559 - 1591)
Richard Sympkinson (1561)
James Brewster (1568 - 1613)
Prudence Brewster (1570 - 1609)
John Brewster (1571)