The Great Basin Indian Tribes lived in the northern Great Basin, Snake River Plain, and upper Colorado River basin, which is located between the Rocky Mountains and the Sierra Nevada.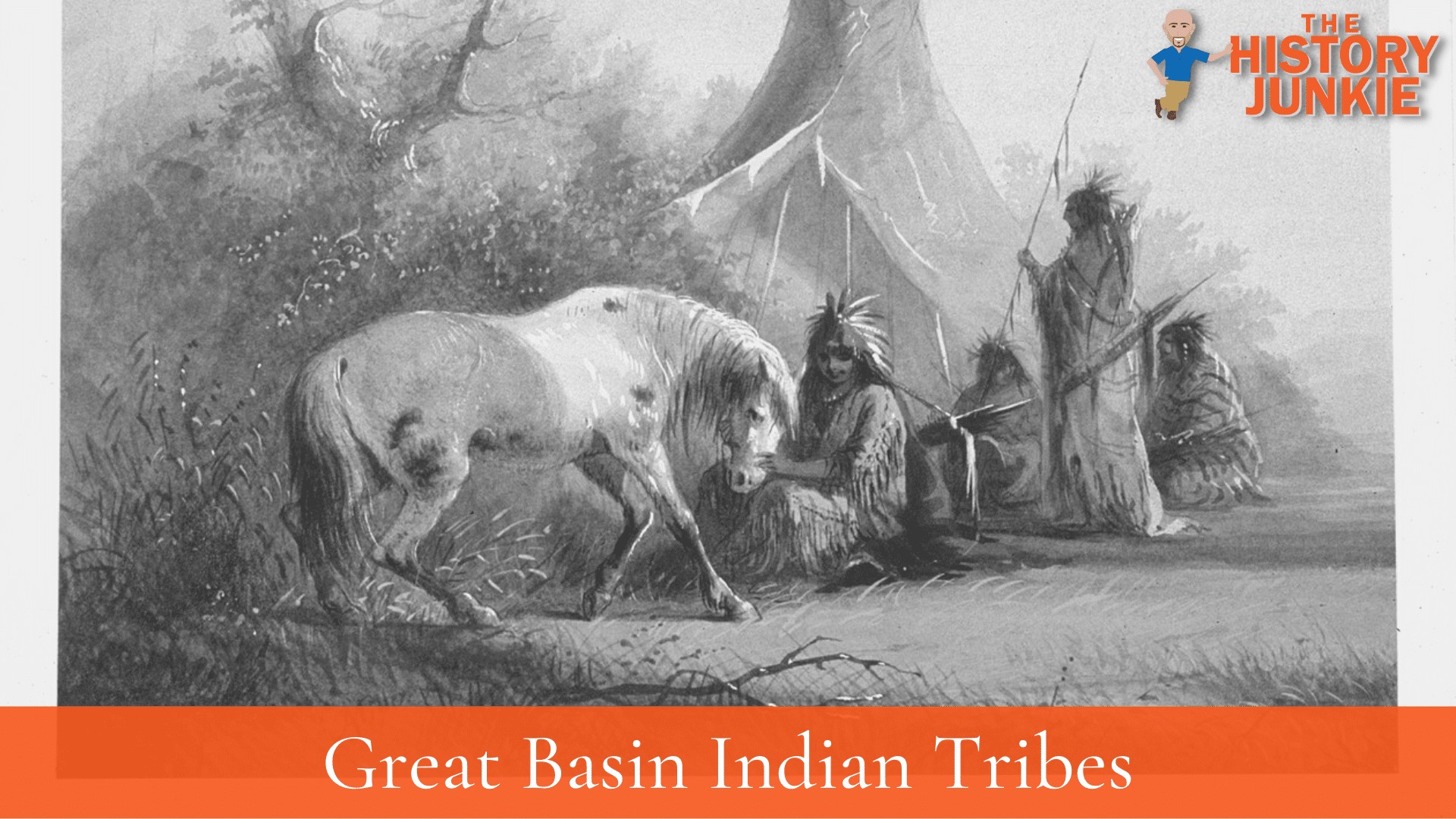 Due to the lack of rain in the region, these tribe's cultures and lifestyles were shaped differently than many of the other Native American Tribes.
The most well-known of these tribes are the Utes, who live in present-day Utah, and the Shoshone, who live in Wyoming.
European and American contact came much later than other tribes, such as the Northeast and Southeast Indian Tribes. The late contact helped them maintain their religion and much of their culture.
Great Basin Indian Tribes
Bannock Tribe
Chemehuevi Tribe
Kawaiisu Tribe
Mono Tribe
Paiute Tribe
Panamint Tribe
Shoshone Tribe
Washoe Tribe
Ute Tribe - A large tribe that lived in modern-day Utah and Colorado. The tribe consisted of 12 separate bands of Utes. They were well-known for their deer skins and horsemanship after the acquisition of horses. They were once a peaceful tribe that turned aggressive and lived more like the Native Americans of the Great Plains as time went on.