Harry Longabaugh was a famous gunslinger and outlaw of the Wild West. He became close with Butch Cassidy and would run with the Wild Bunch. They were one of the most successful outlaw groups during that era.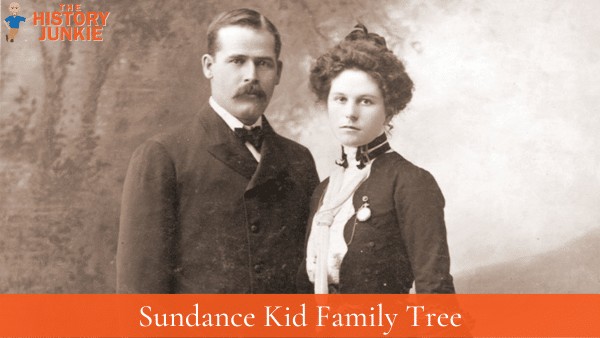 He began his criminal career as a cattle rustler. In 1887, he was arrested for stealing a horse and sentenced to 18 months in jail. He adopted the nickname "Sundance Kid" during this time in jail.
After his release, Longabaugh became involved in train and bank robbery. He met Butch Cassidy in 1889, and the two men became partners in crime.
Also Read: 30 Famous Outlaws of the Wild West
Jump to:
They joined the Wild Bunch, a gang of outlaws that specialized in robbing banks and trains in the Rocky Mountains and the Great Plains.
The Wild Bunch was one of the most successful outlaw gangs in the history of the American West. They robbed over 20 banks and trains, and they were never caught by the law.
In 1901, the Wild Bunch fled to South America to escape the law. They settled in Bolivia, where they continued their criminal activities. However, they were eventually killed in a shootout with Bolivian soldiers in 1908.
The Sundance Kid's death is still a mystery. Some people believe that he was killed in the shootout, while others believe that he escaped and lived a quiet life under an assumed name.
Family Overview
Harry Longabough was born in Pennsylvania near Philadelphia just after the Civil War. The details of his early life are a bit sketchy, but he traveled out of Pennsylvania to the West when he was 15 years of age.
It is possible that his older brother had already moved west to California, or possibly he was traveling with him, but tradition says he traveled alone.
He came from a family that seemed to be law-abiding citizens. Both of his parents lived into the late 19th century. Harry would have been 20 years of age when his mother died, but at that point was already out west. His father died when he was 25 years of age.
This is different than most outlaws of this time. Most grew up without a father, but perhaps that is what made him and Butch Cassidy (who also had a living father) unique.
He never married but was a companion to a mysterious lady he probably met in a brothel who would eventually go by the pseudonym Etta Place. 
He had two siblings who had children, but he most likely never spoke to them again after his departure.
Family Tree Overview
Parents:
Josiah Longabough (1822 - 1893) - He lived and died in Pennsylvania. He and his wife had five children, with one being the Sundance Kid. Most likely, they did not approve of his actions.
Annie G. Place (1825 - 1887) - She had the same last name as Sundance Kid's female friend Etta, which was probably used as a false identity. She died at the age of 61 from a stroke.
Spouse:
Etta Place (1877 - unknown) - She is one of the most fascinating characters of the Wild West. There is really nothing known about her except a picture of her and Sundance Kid and a description of her from the Pinkerton Detectives.
The Pinkerton Detective Agency described her in 1906 as having "classic good looks, 27 or 28 years old, 5'4" to 5'5" in height, weighing between 110 lb and 115 lb, with a medium build and brown hair."
She lived her life on the run and seemed to be a charming woman who aided Sundance in his work. She and her companion traveled to Argentina, then to Chile, and eventually back to San Francisco.
It would be here that Sundance would travel back to South America without her, and they never spoke again before her death. Etta Place never appears in the historical record again. She and Sundance were never married.
Children: None
Siblings:
Elwood Place Longabough (1858 - 1930) - He was born in Pennsylvania but would eventually head west to San Francisco, where he worked as a farmer. Due to his brother traveling back to San Francisco shortly before his death, it is possible that he had a relationship. He never married or had any children.
Samanna L. Longabaugh (1860 - 1920) - Born on the brink of the Civil War, she never moved from Pennsylvania. She married and had two children.
Emma T. Longabaugh (1862 - 1933) - She never left Pennsylvania and never married. There is no record of her having children.
Harvey Sylvester Longabaugh (1864 - 1937) - He was the slightly older brother of Harry who stayed in Pennsylvania, married, and had three children, with two sons surviving to adulthood. His children would continue the line of his father.