John Howland came over as an apprentice to John Carver on the Mayflower. He was a young man but old enough to sign the Mayflower Compact when they reached Plymouth Rock.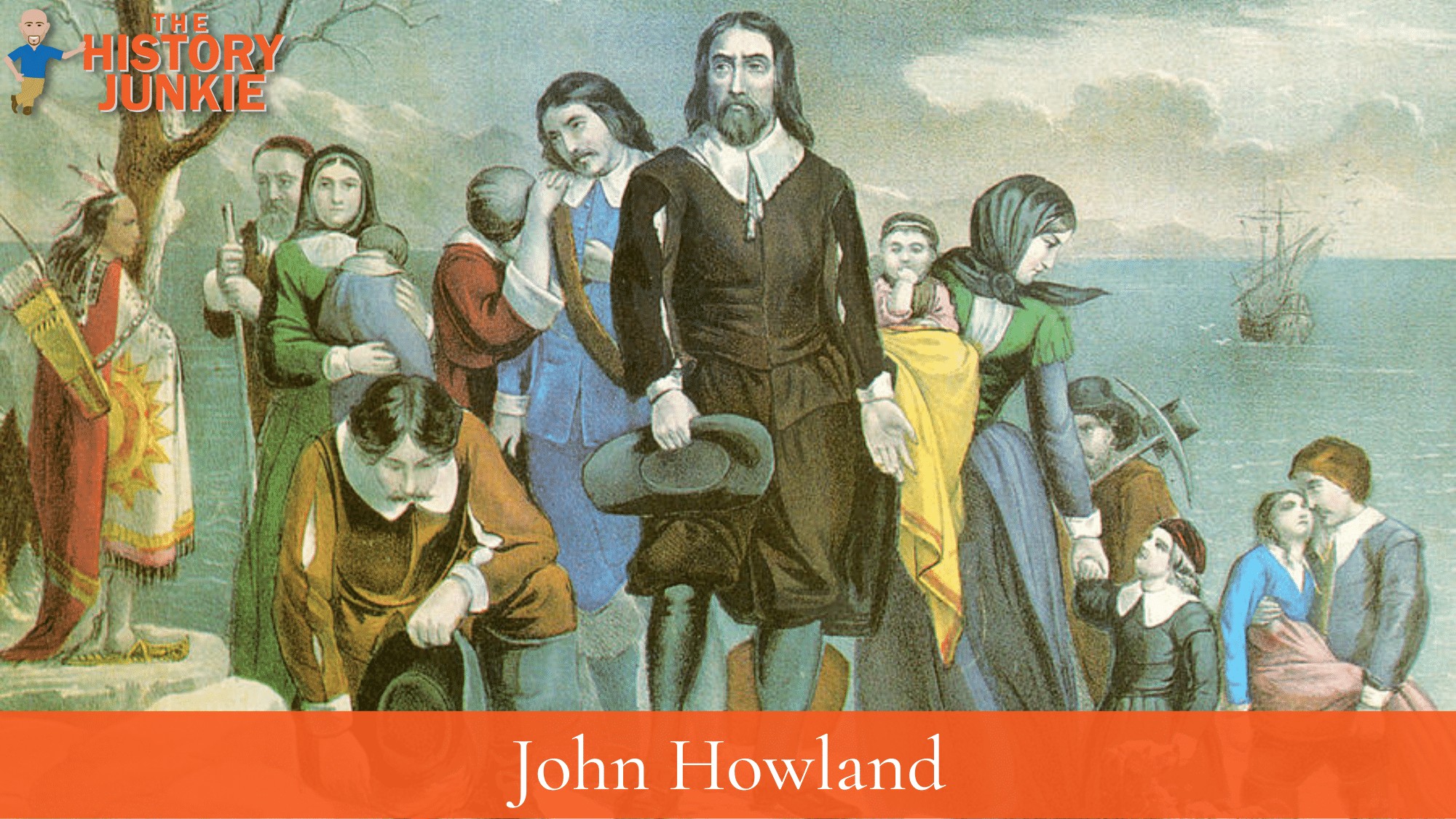 While on the voyage, Howland was almost thrown overboard during rough weather. He managed to survive and make it to the colony. At the beginning stages of the colony, he accompanies John Carver in negotiating with the Wampanoag Tribe. However, times would be hard for him and the Carvers.
Jump to:
On a hot April day, John Carver emerged from the fields and passed out. He would never wake up again. Soon after his death, his wife died. Their deaths would make John Howland a freeman, and he would inherit their land.
Unfortunately, the first winter was brutal for the colony, and half of those who came over died. This included John Tilley and his wife Ann, who orphaned their teenage daughter Elizabeth. Elizabeth would become John Howland's wife in 1623. The couple would have ten children, and all would live long lives, which was extremely rare for anyone in the colony.
He quickly proved resourceful and valuable to the colony. He would survey, assist governors, and become a successful businessman. Men like William Bradford and Isaac Allerton had high opinions of him,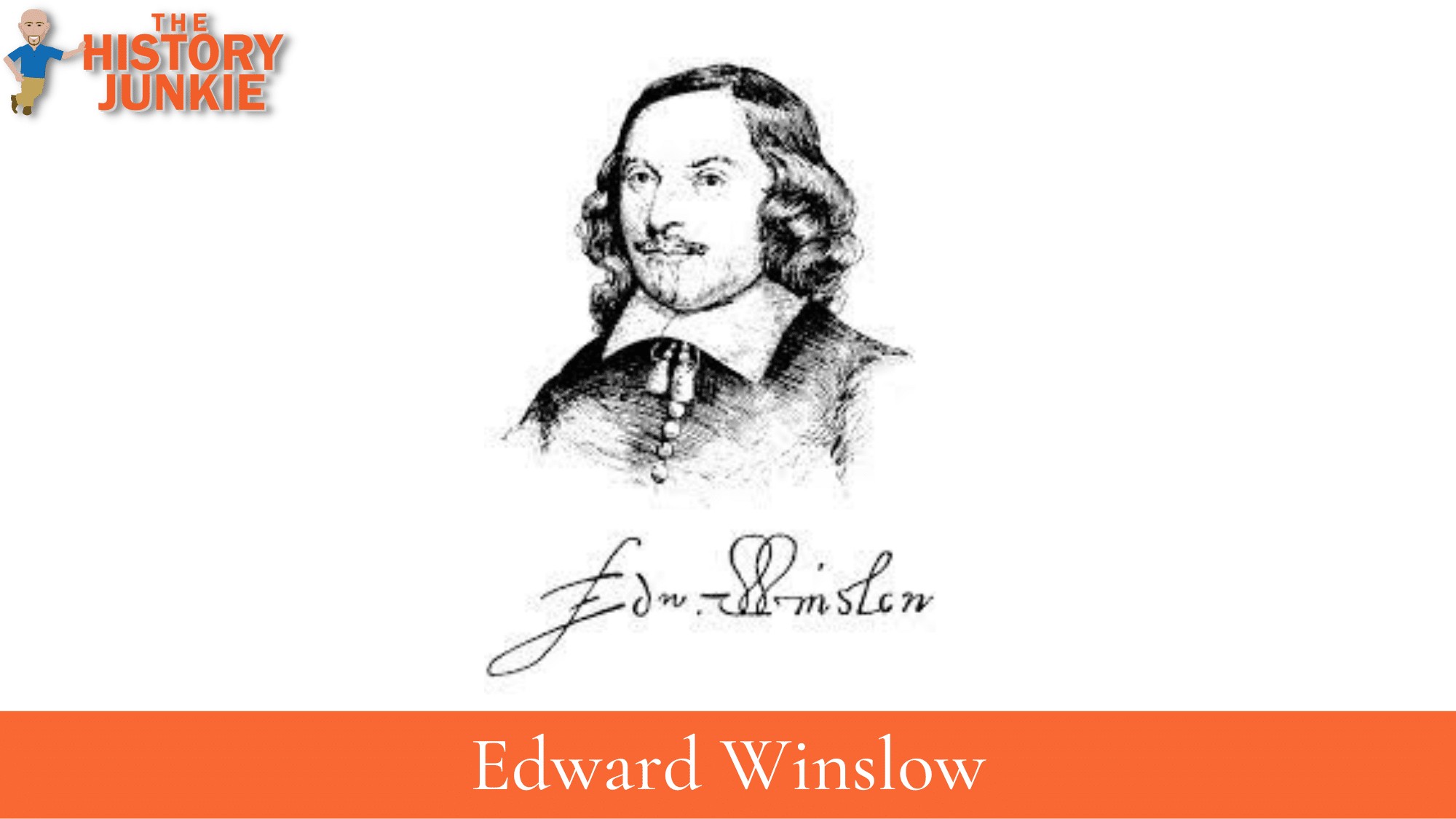 He and Edward Winslow explored the Kennebec River in search of fur trading sites that could help the colony. He led a team of men that built and operated a fur trading post. It was during this time that a terrible incident occurred.
While Howland was in charge of the colony's northerly trading post, an incident occurred there that Bradford described as "one of the saddest things that befell them." A group of traders from Piscataqua led by a man named John Hocking encroached on the trading ground granted to Plymouth by a patent by sailing their bark up the river beyond their post. Howland warned Hocking to depart, but Hocking, brandishing a pistol and using foul language, refused. Howland ordered his men to approach the bark in a canoe and cut its cables, setting it adrift. The Plymouth men managed to cut one cable when Hocking put his pistol to the head of Moses Talbot, one of Howland's men, and shot and killed him. Another of the Howland group shot Hocking to death in response. (Wikipedia)
John Howland would be one of the last surviving Mayflower passengers when he died at the age of 80. His wife would outlive him.
The couple endured an extremely hard time as both had lost their parents or caregivers the first winter, but God had blessed their family with abundant descendants.
The couple would be one of the largest families, which means that in the 21st century, there are thousands of individuals that can trace themselves back to the Howlands.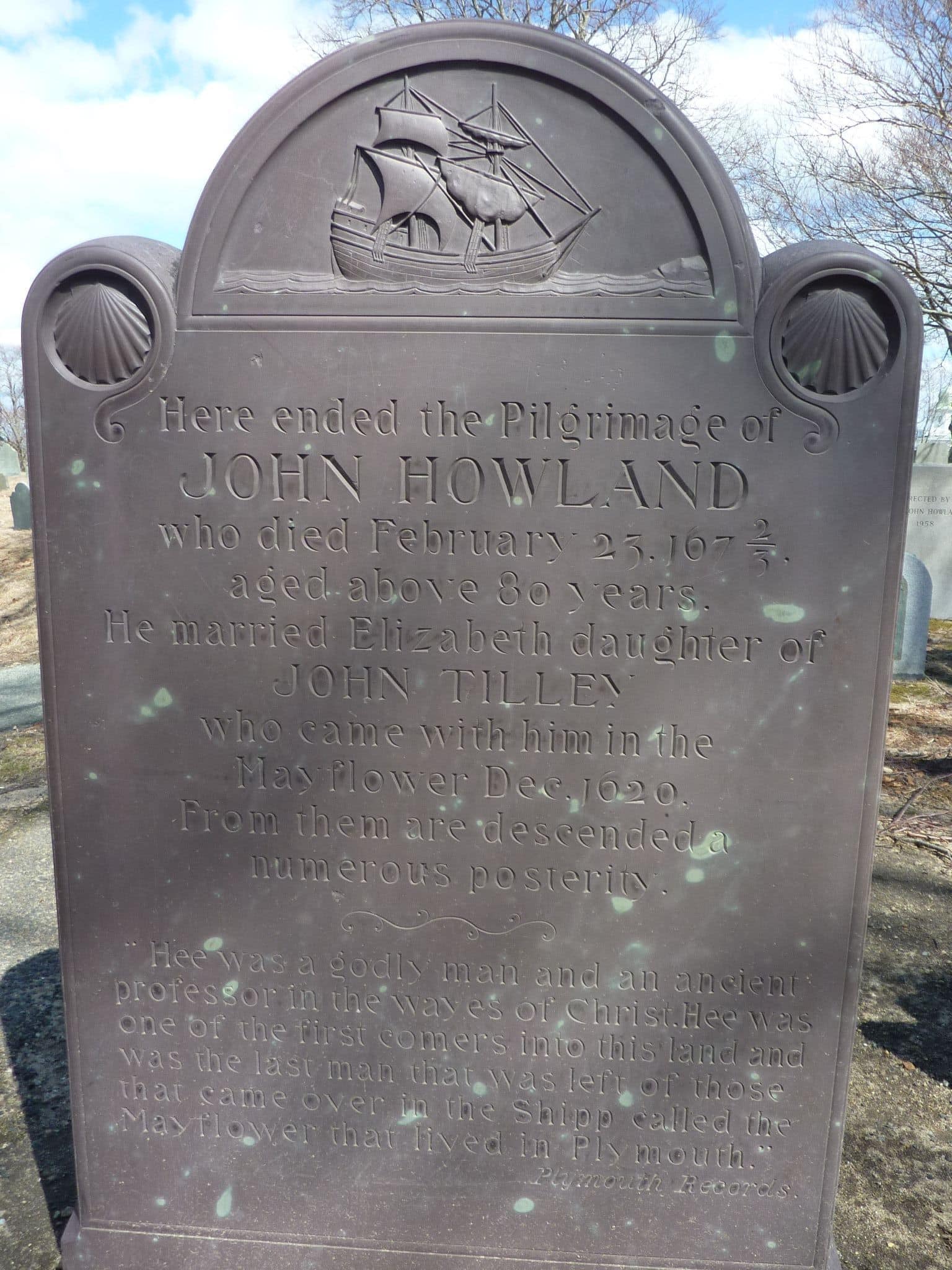 Family Overview
John Howland was born in England to a family of Quakers, but as he grew up, he would hold to the religion of the Pilgrims.
He had two brothers who would not come over with him but would migrate over to Plymouth later that decade. His other siblings stayed in England.
As stated previously, he married his wife, and the two had ten children, all of whom lived to adulthood. While this was rare in Colonial America, it was not rare for the Howland family.
His brothers, who migrated over later, would also have many children, with all of them living to adulthood.
Family Tree Chart
Parents:
Henry Howland (1564 - 1635)
Margaret Howland (1567 - 1629)
Spouse:
Elizabeth Tilley (1607 - 1687)
Children:
Desire Howland (1624 - 1683)
John Howland Jr. (1627 - 1699)
Hope Howland (1629 - 1683)
Elizabeth Howland (1631 - 1691)
Lydia Howland (1633 - 1711)
Hannah Howland (1637 - 1705)
Joseph Howland (1640 - 1704)
Jabez Howland (1644 - 1712)
Ruth Howland (1646 - 1679)
Isaac Howland (1649 - 1724)