Isaac Allerton was one of the founders of the Plymouth Colony. He lived a fascinating life and became a successful businessman after his banishment from Plymouth.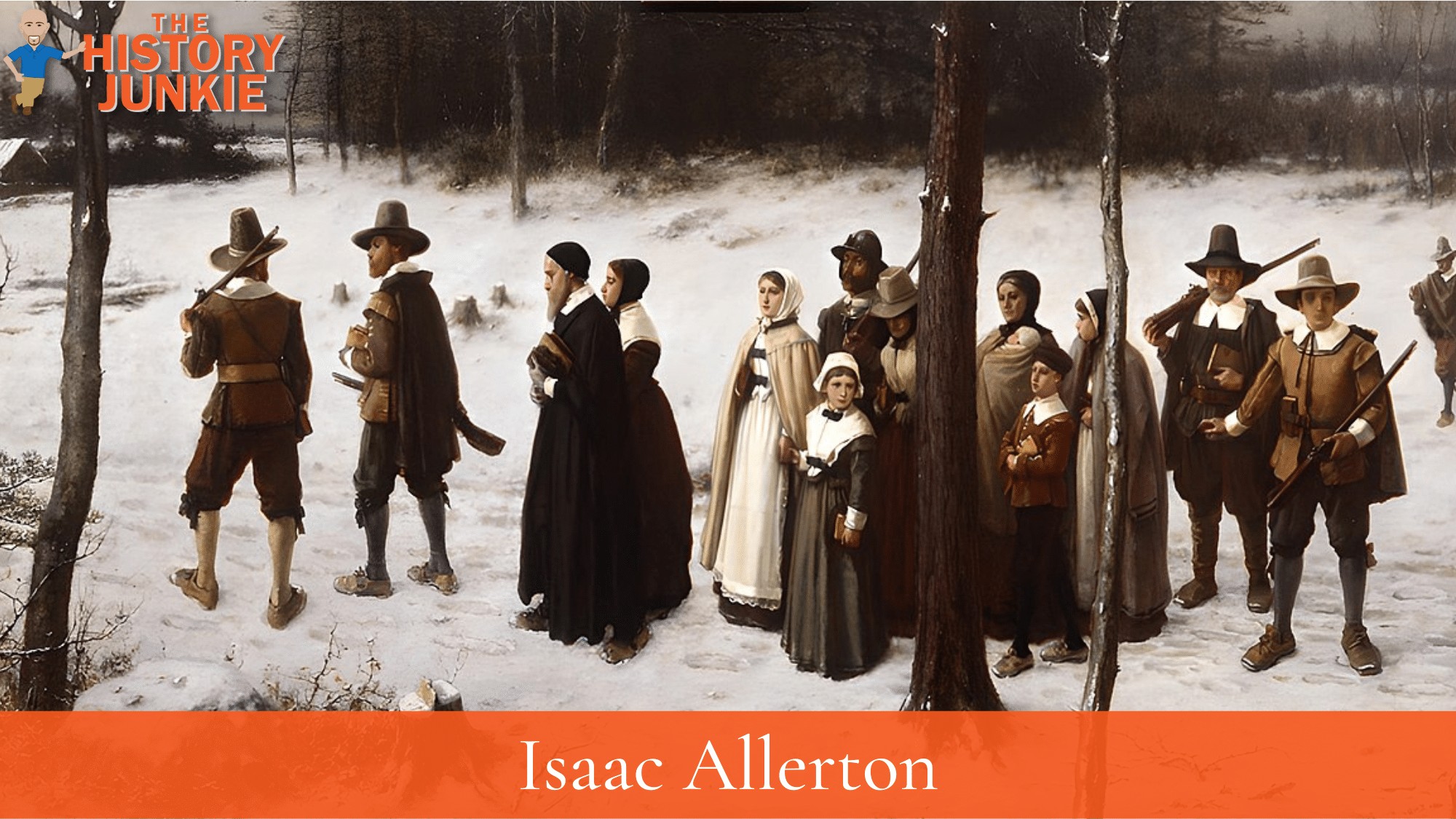 Jump to:
Wives
Allerton had three wives, with two dying prior to the third wife outliving him.
Mary Norris: (1590 - 1621) - His first wife whom he married in Leiden, Holland in 1611. She gave birth to a stillborn son while on the Mayflower. Once arriving at Plymouth, she would not survive the first winter.
Fear Brewster: (1606 - 1634) - His second wife and the daughter of fellow colonists William and Mary Brewster. Had two children together, with one surviving to adulthood.
Joanna Swinnerton: (1588 - 1680) - The last wife who married him after he was banished from Plymouth. She would outlive him by about 20 years.
He would have a total of 21 grandchildren.
Famous ancestors that can trace their genealogy back to him are Presidents Zachary Taylor, President Franklin Roosevelt, Louis Comfort Tiffany, and actress Joanne Woodward.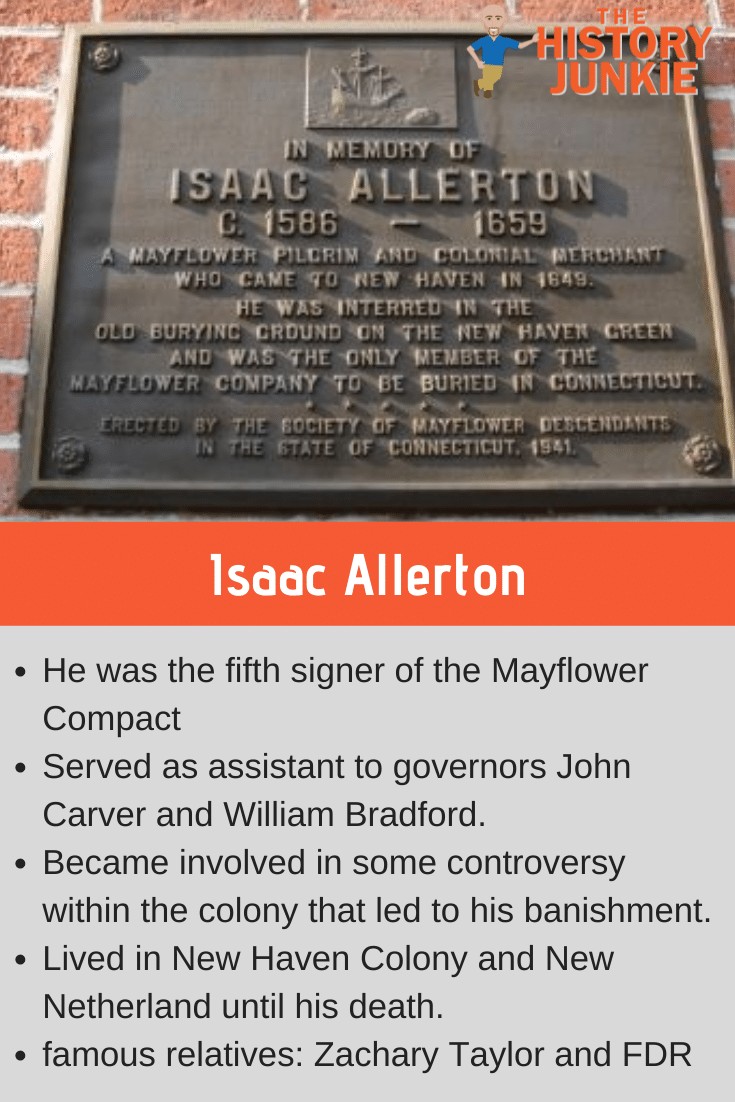 Children
Isaac and his first wife, Mary, had five children together:
Bartholomew Allerton (1612 - 1658) - Born in Leiden, Holland, in 1611 and made the trip to Plymouth in 1620. He would return to England and stay there for the remainder of his life.
Remember Allerton (1615 - 1656) - Born in Leiden, Holland, and made the trip across the ocean when she was around 5 years old. Would marry Moses Maverick and have seven children.
Mary Allerton (1617 - 1699) - Born in Leiden, Holland, and also made the trip with Isaac and his family. She would marry Thomas Cushman and have eight children. She would die in 1699 as the last Mayflower Passenger.
Isaac and Mary would have another two children together. One was a baby girl who died in Leiden, Holland, before the trip and most likely at birth. The other was a stillborn son who was born on the Mayflower.
Isaac's second wife was Fear Brewster. She was 20 years younger than him, and the couple had two children, with one dying in infancy.
Isaac Allerton Jr. (1630 - 1702) - was a planter, military officer, politician, and merchant in Colonial America. Like his father, he first traded in New England and, after his father's death, in Virginia. There, he served on the Governor's Council and for many years in the House of Burgesses, representing Northumberland County and later Westmoreland County
Sarah Allerton - Unknown birth date. Most likely died in infancy.