Johnny Ringo was a famous gunslinger of the Wild West and was loosely associated with the Cochise County Cowboys in frontier boomtown Tombstone, Arizona Territory. He took part in the Mason County War in Texas, during which he committed his first murder.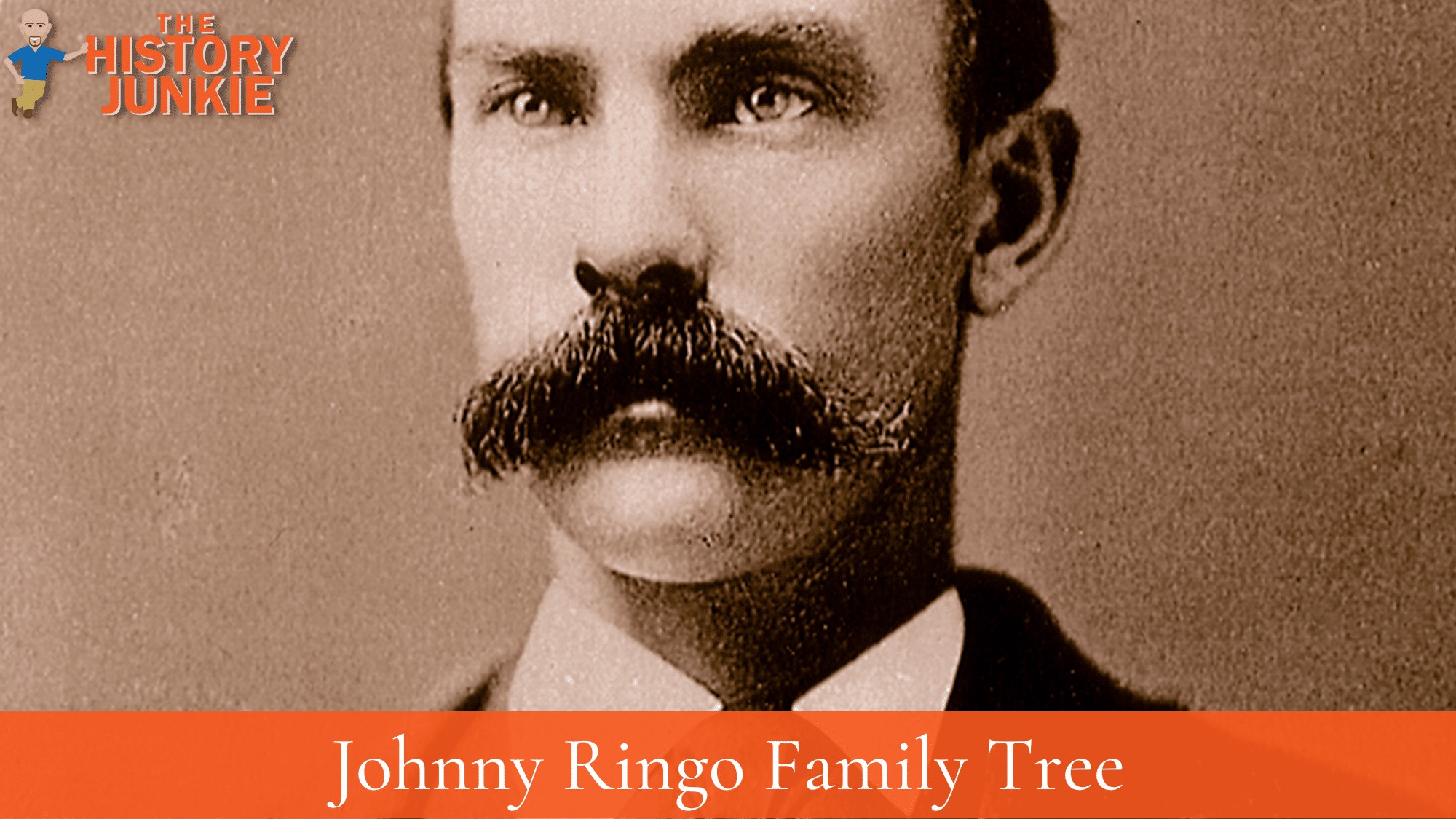 In 1878, Ringo arrived in Tombstone, Arizona Territory, where he became involved with the Cochise County Cowboys, a group of outlaws who were opposed to the Earp brothers and their allies.
Jump to:
Ringo was suspected of participating in the murder of Morgan Earp in 1882, but he was never charged with the crime.
On July 13, 1882, Ringo's body was found slumped against the base of an oak tree in Turkey Creek Canyon, outside of Tombstone.
He passed away suddenly under mysterious circumstances. However, there are some who believe that Ringo had a confrontation with Wyatt Earp or another member of the Earp faction.
Ringo was a complex and contradictory figure. He was a skilled gunfighter and a feared outlaw, but he was also known for his intelligence and his poetic nature.
He was a loner who preferred the company of his horse and his gun, but he was also capable of forming close friendships.
Ringo passed away suddenly, but the theory that Wyatt Earp or Doc Holliday had a confrontation with the gunslinger has some credible stories attached to it. Earp's story is more credible as he would have been near the location at the time of Ringo's death. However, Doc was in California.
Family Overview
Johny Ringo had a tragic childhood, which may have led to his criminal behavior.
His father suffered from tuberculosis and planned to move his family to the dry climate of California. While on the trail, he accidentally shot himself with a shotgun, and it mortally wounded him. His family would continue the journey, but the journey had much difficulty.
The family endured Native American attacks, most likely from the Lakota tribe, and witnessed another man get shot.
Johnny arrived in San Jose and would eventually become a notorious gunman. He had a brother who died young from TB, and the rest of his family would keep their distance from their crazy brother.
He never married nor had any children.
Family Tree Chart
Parents:
Martin Ringo (1819 - 1864) - He was a veteran of the Mexican War and died tragically while traveling the Oregon Trail. A 14-year-old Johnny Ringo buried his father and continued to California. His death would be felt by all his children.
Mary Ann Peters (1826 - 1876) - She and her husband had five children together. They may have had more if not for her husband's tragic death. She died in San Jose, California. She lived long enough to see her oldest son become a legendary outlaw.
Spouse: None
Children: None
Siblings:
Martin Albert Ringo (1854 - 1873) - He died at the age of 19. He did not marry and did not have children. He made it to San Jose, California, prior to his death. He died of tuberculosis.
Fanny Fern Ringo (1857 - 1932) - She married and had one child. She would disown her brother Johnny for his criminal behavior and never speak of him.
Mary Enna Ringo (1860 - 1941) - She never married and lived a long life. She was born just before the Civil War and died just before the United States entered World War 2.
Mary Enna Ringo (1862 - 1942) - She married and had two children. Similar to her sister, she was born during the Civil War and lived long enough to see the United States enter World War 2.