Wyatt Earp has been glorified for his work against the Cowboys at Tombstone, Arizona. There have been movies made about him and books written about him.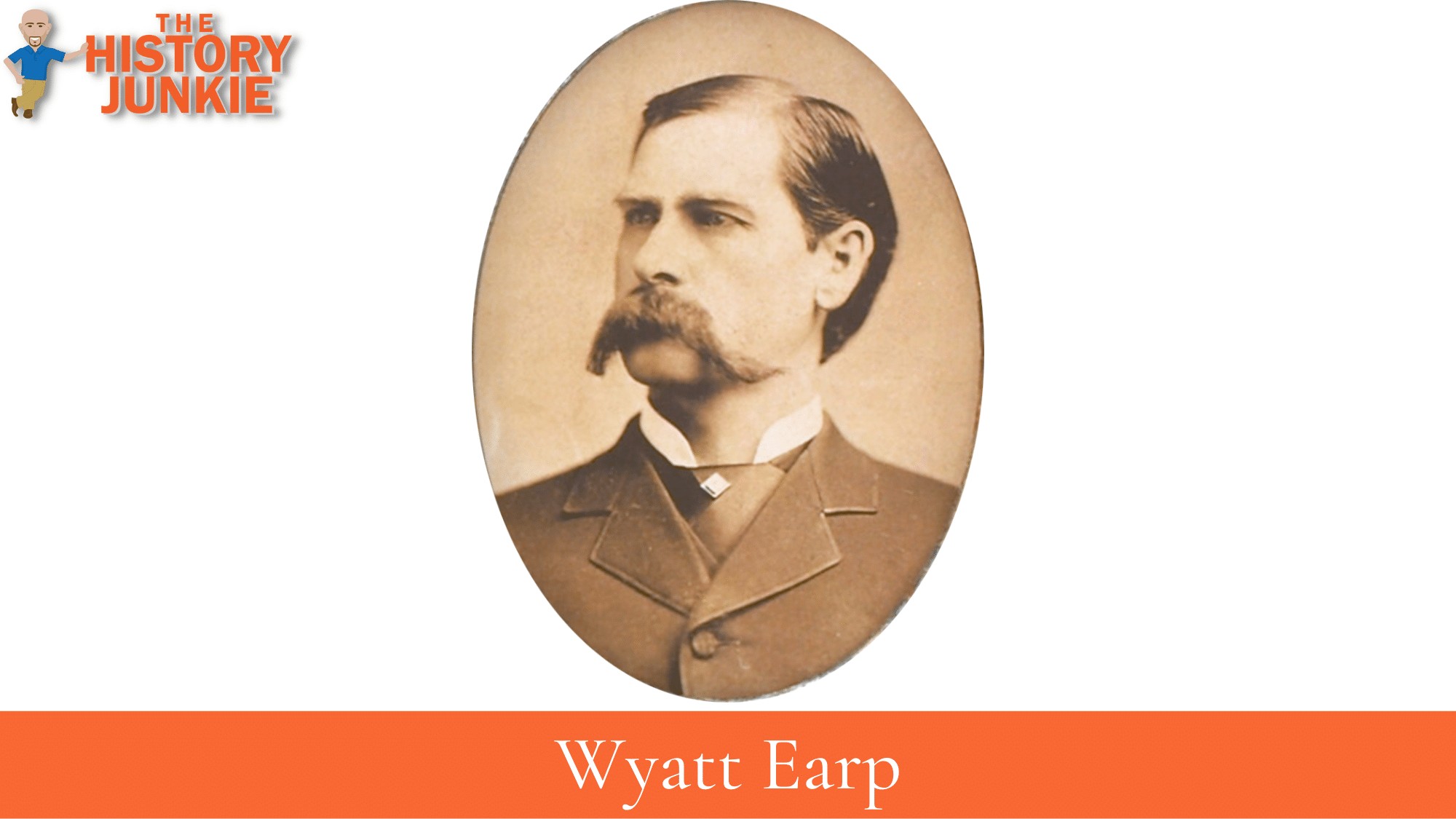 These stories about him in the Wild West occurred after his death. He became infamous posthumously.
While Wyatt is often depicted as the key figure in the shootout, his brother Virgil was both Deputy U.S. Marshal and Tombstone City Marshal that day and had considerably more experience in law enforcement as a sheriff, constable, and marshal than did Wyatt.
Jump to:
Virgil made the decision to enforce a city ordinance prohibiting carrying weapons in town and to disarm the Cowboys. Wyatt was only a temporary assistant marshal to his brother.
In 1874, Earp arrived in the boomtown of Wichita, Kansas, where his reputed wife opened a brothel. Wyatt was arrested more than once for his presence in a brothel where he may have been a pimp.
He was later appointed to the Wichita police force and developed a solid reputation as a lawman but was fined and "not rehired as a police officer" after getting into a physical altercation with a political opponent of his boss.
Earp immediately left Wichita, following his brother James to Dodge City, Kansas, where his brother's wife, Bessie, and Earp's common-law wife, Sally, operated a brothel. He later became an assistant city marshal.
In late 1878, he went to Texas to track down an outlaw and met John "Doc" Holliday, whom Earp credited with saving his life.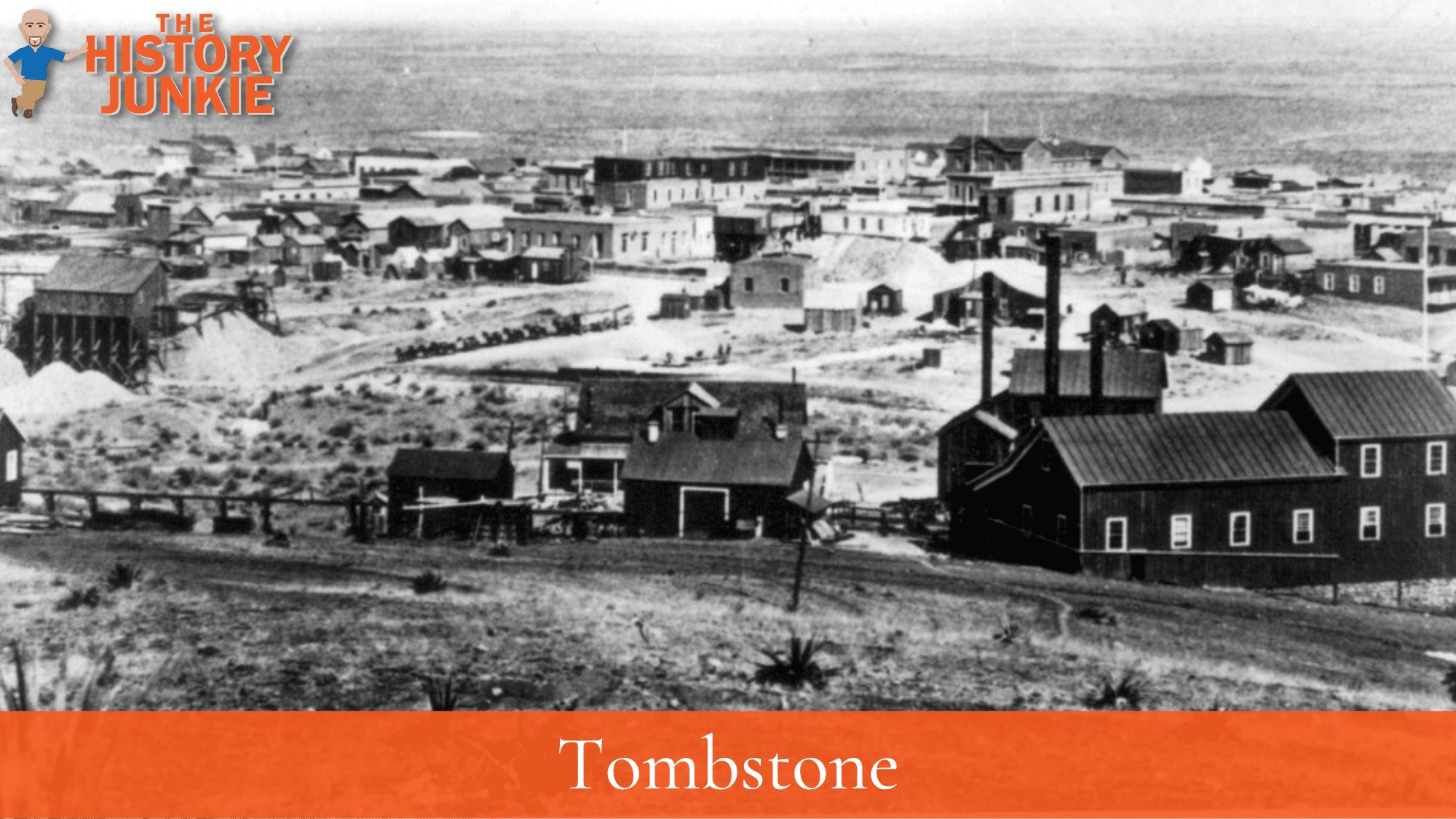 Throughout his life, Earp moved between boom towns. He left Dodge in 1879 and moved with his brothers James and Virgil to Tombstone, where a silver boom was underway.
The Earps clashed with a group of outlaws known as the "Cowboys." Wyatt, Virgil, and younger brother Morgan held various law-enforcement positions that put them in conflict with Tom McLaury, Frank McLaury, Ike Clanton, and Billy Clanton, who threatened to kill the Earps on several occasions.
The conflict escalated, culminating in the shootout at the O.K. Corral on October 26, 1881, where the Earps and Doc Holliday killed three Cowboys.
During the next five months, Virgil was ambushed and maimed, and Morgan was murdered. Wyatt, Warren Earp, Doc Holliday, and others formed a federal posse that killed three more Cowboys whom they thought responsible. It is also a legend that he killed the famous gunfighter Johnny Ringo.
Wyatt was never wounded in any of the gunfights, unlike his brothers Virgil and Morgan or Doc Holliday, which added to his mystique after his death.
After leaving Tombstone, Earp went to San Francisco, where he reunited with Josephine Marcus, and they lived as husband and wife. They joined a gold rush to Eagle City, Idaho, where they owned mining interests and a saloon.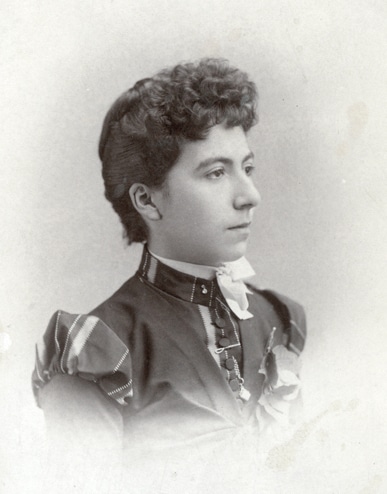 Back in San Francisco, Wyatt raced horses, but his reputation suffered irreparably when he refereed the Fitzsimmons vs. Sharkey boxing match and called a foul, which led many to believe he fixed the fight. Earp and Marcus joined the Nome Gold Rush in 1899.
He and Charlie Hoxie paid US $1,500 for a liquor license to open the Dexter, a two-story saloon, and made an estimated $80,000. But Josephine had a notorious gambling habit, and the money didn't last.
Around 1911, Earp began working several mining claims in Vidal, California, retiring in the hot summers with Josephine to one of several small, modest cottages they rented in Los Angeles.
He made friends among early Western actors in Hollywood and tried to get his story told, but he was portrayed during his lifetime only very briefly in one film, Wild Bill Hickok.
Earp died on January 13, 1929. Known as a Western lawman, gunfighter, and boxing referee, he had earned notoriety for his handling of the Fitzsimmons-Sharkey fight and his role in the O.K. Corral gunfight.
This changed only after his death when the extremely flattering biography Wyatt Earp: Frontier Marshal by Stuart N. Lake was published in 1931, becoming a bestseller and creating his reputation as a fearless lawman.
Since then, Earp's fame and notoriety have increased through films, television shows, biographies, and works of fiction. Long after his death, he had many devoted detractors and admirers.
Family Overview
Wyatt Earp seemed to have good parents who also lived many years above the average. Unfortunately, his married life would be anything but stable.
His first wife died when she was 19. Her death devastated him, and it took him a while to grieve.
His second wife was a prostitute, and Wyatt may have been a pimp. She became addicted to opiates, and he would leave her in Tombstone.
His third wife traveled with him, and the two seem to have a healthy relationship. She would work hard defending her husband and rewriting history after his death.
He did not have any children. He lost his only child to his first wife when she died of typhoid fever.
Many of his siblings were in law enforcement and fought during the Civil War. He outlived most of them besides his younger sister.
Family Tree Chart
Parents:
Nicholas Porter Earp (1813 - 1907) - He was born in North Carolina and died in Los Angeles, California. He lived into his 90s and had 11 children. Wyatt came from his first marriage.
Victoria Ann Virginia (1821 - 1893) - She was born in Kentucky and died in California. She had eight children with her husband.
Spouse:
Aurilla Sutherland (1850 - 1870) - She was Wyatt's first wife and first love. It seemed as though everything was going well for them, and then she died suddenly at 19. Wyatt fell apart and began indulging in a life of crime.
Celia Ann Blaylock (1850 - 1888) - She was the second wife to Wyatt and was part of a common-law marriage. She became addicted to opiates while in Tombstone and died because of that addiction. Wyatt had an affair with his next common-law wife, Josephine. It does not seem he ever really loved Blaylock, and at the end of her life, she said he ruined her life.
Josephine Sarah Marcus (1861 - 1944) - She was the third and final wife of Wyatt. She would be the wife that fit into his lifestyle of a gambler and traveler. She worked hard to conceal the relationship he had with Blaylock after his death.
Children:
Unnamed Baby - There was a child during his first marriage, but they died during or shortly after birth.
Siblings:
Newton Jasper Earp (1837 - 1928) - He was the half-brother of Wyatt and a Civil War veteran. He eventually moved to Sacramento, where he died 1 month prior to Wyatt dying.
Nathan Earp (1839) - There is not much known about him. Possibly died during childbirth.
Mariah Ann Earp (1839) - Seemed to be a twin and also died at birth.
James Cooksey Earp (1841 - 1926) - He was a Civil War Veteran who accompanied his younger brothers to Tombstone. He was not involved in the infamous gunfight. He moved around quite a bit and eventually settled in Los Angeles, California.
Virgil Walter Earp (1843 - 1905) - He was present in Tombstone and participated in the OK Corral Shootout. He was eventually ambushed and survived but lost the use of his arm. He moved around like his brothers and eventually died in Nevada at age 62.
Martha Elizabeth Earp (1845 - 1856) - She died at 10 years old.
Morgan Seth Earp (1851 - 1882) - He came to Tombstone with his brothers. He participated in the Shootout at the OK Corral and was assassinated by the Cowboys shortly after.
Warren Baxter Earp (1855 - 1900) - Warren joined Wyatt and was in town when Morgan was assassinated. He also helped Wyatt in the hunt for the outlaws they believed responsible. Later in life, Warren developed a reputation as a bully and was killed in an argument in 1900.
Adelia Douglas Earp (1861 - 1941) - She was the last child born and was born at the beginning of the Civil War. She married and had three children.