Martin Van Buren was nicknamed the "Little Magician" by opposing lawyers he defeated. This nickname was due to his height and the fact he tended to defeat wealthy attorneys while representing the common man.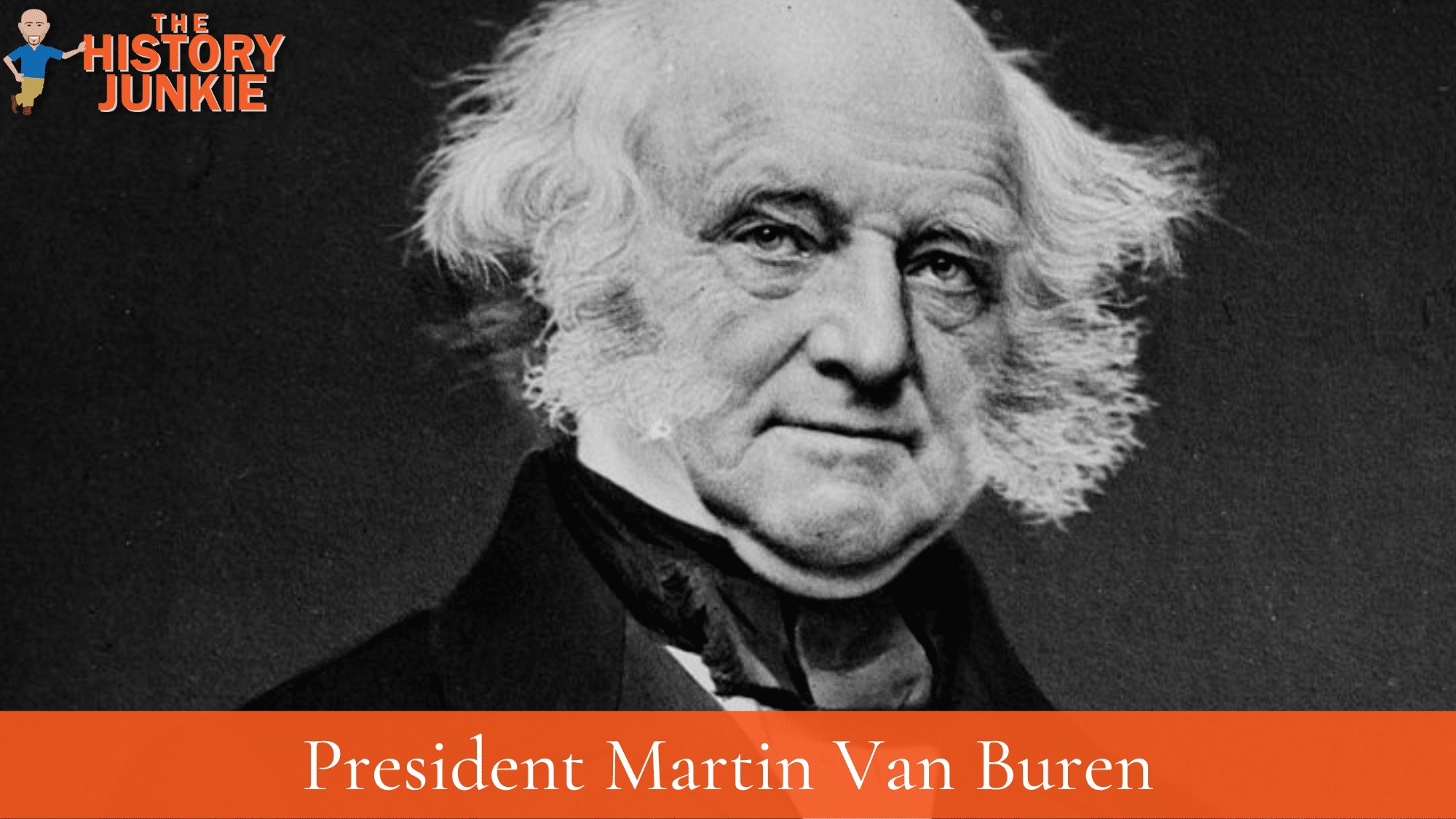 He was a successful attorney who was known for his outgoing nature but also for keeping his personal politics close to his chest. He was calculating and would become a great friend of Andrew Jackson, who also fought for the common man.
Jump to:
Despite being a successful attorney, he ventured into politics and was elected as the Governor of New York. Despite winning the election, he vacated it when President Andrew Jackson asked him to join his cabinet.
It would be during this time that he and Jackson would become even closer. Jackson set him up as his predecessor, and Van Buren won the election of 1836 easily. However, his presidency would be anything but easy.
Despite Jackson's popularity, his policies were horrible for the economy and put the country in a panic in 1837. Although it was not Van Buren's fault, he did nothing to help the situation, and his calculating nature, which aided him as an attorney, paralyzed him in the White House.
He was easily defeated in the election of 1840 by William Henry Harrison.
His political career did not end there. He would join the Free Soil Party, which was a split from the Democrat Party and had a more abolitionist approach.
After his political career, he would retire to his home, where he died. He died in 1862 as the Civil War was being fought. He would be the first President to be born in America after its independence from Britain.
Van Buren outlived all four of his immediate successors: Harrison, Tyler, Polk, and Taylor. In addition, he saw more successors ascend to the presidency than anyone else (eight), living to see Abraham Lincoln elected as the 16th President before his death
Family Overview
Martin Van Buren came from Dutch immigrants and was even known to speak in a Dutch accent when he became excited. His parents were both immigrants who were part of New Netherlands prior to it becoming New York.
His father was a veteran of the Revolutionary War and would marry his wife, who was a widow. The two would have five children together.
Martin Van Buren married his lifelong sweetheart and never remarried after her death. The two would have many children who would go on to provide descendants.
His family was similar to many at the time. They were Dutch immigrants with a Dutch accent living among many immigrants in New York from various European countries.
Family Tree Chart
Parents:
Abraham Van Buren (1737 - 1817) - He was of Dutch descent, and his family settled in New Netherland before it became New York.
Maria Hoes (1747 - 1818) - Also a descendant of those who settled in New Netherland. She was married previously and widowed. She had 3 children from her first marriage and 5 children from her second.
Spouse:
Hannah Hoes (1783 - 1819) - She was Martin's childhood friend and sweetheart, and her death devastated him. He never married again. The two had 5 children together.
Children:
Abraham Van Buren (1807 - 1873) - He was a military man who served during the War with Mexico. He and his wife had 3 children.
John M. Van Buren (1810 - 1866) - He was a man of the law but died at sea when he was 56 years old. He and his wife had one daughter.
Martin Van Buren Jr. (1812 - 1855) - There is not much known of him except that he died in Paris, France, with no record of a spouse or children.
Winfield Scott Van Buren (1814 - 1814) - He was named after a hero of the War of 1812, Winfield Scott. He died as an infant.
Smith Thompson Van Buren (1817 - 1876) - He became an accomplished lawyer in the South. He and his wife had 5 children.
Siblings:
Maritje Van Alen (half) (1768 - 1829) - It is unknown if she married or had children. She was the oldest half-sibling of Martin.
Johannes Van Alen (half) (1770 - 1805) - Died at 35 years old, and there is no record of a spouse or children.
Jacobus Van Alen (half) (1773 - 1822) - He served in the House of Representatives as a Federalist but never married or had children.
Dirkje Van Buren (1777 - 1865) - She was the oldest of the Van Buren children and would go on to have 8 children.
Hannah Van Buren (1780 - 1838) - There is not much known of her. She did not marry or have any children.
Lawrence Van Buren (1786 - 1868) - He served in the military and rose to the rank of Major. He and his wife had 2 children.
Abraham A. Van Buren (1788 - 1836) - He was the youngest of the siblings but did not live until his 50th birthday. There is no record of marriage or children.