Patrick Henry (May 29, 1736 – June 6, 1799) was one of the popular personalities of the American Revolutionary War.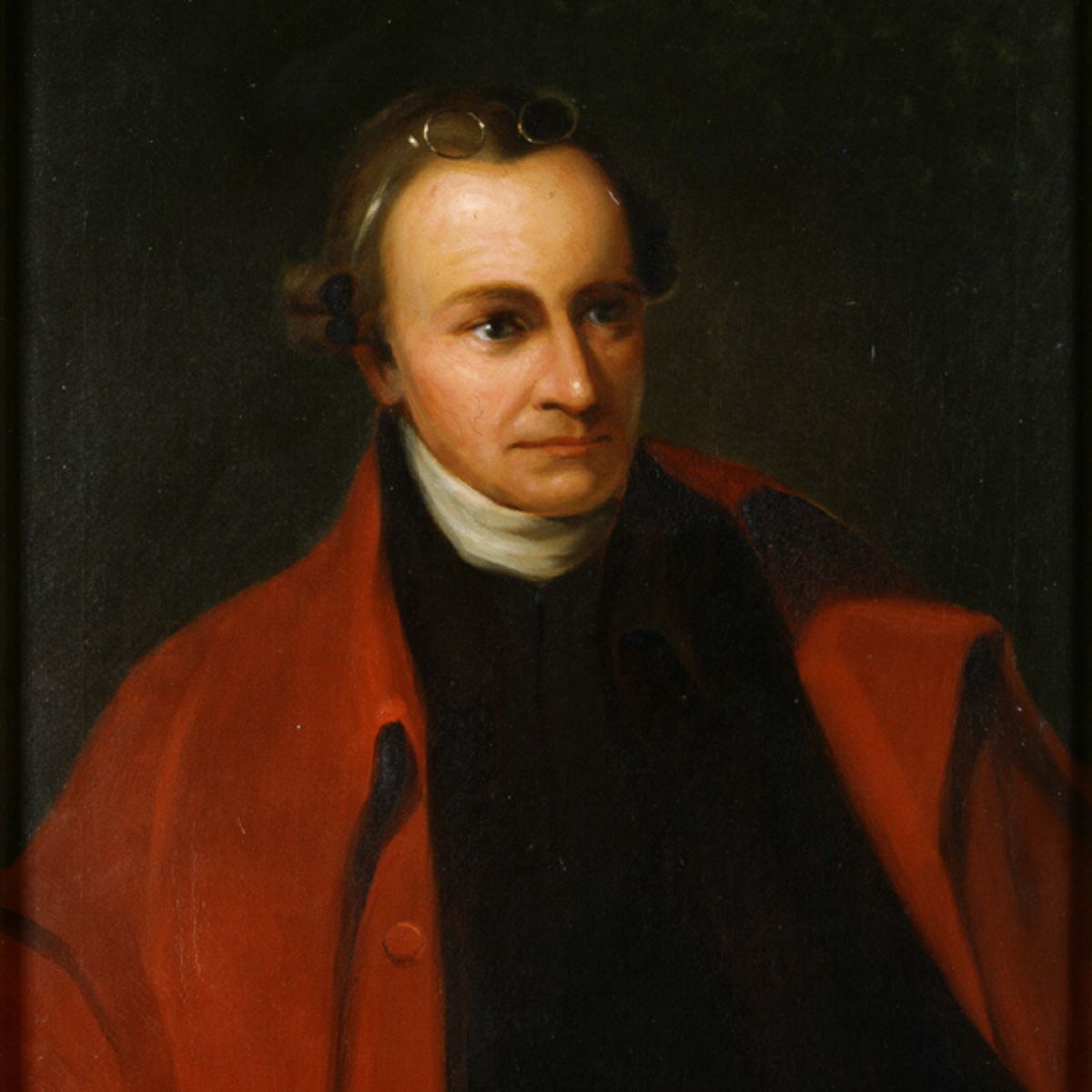 He is known for his thunderous speech to the House of Burgesses, in which he refuted British tyranny when he gave his famous quote, "Give me Liberty or Give me Death!" That quote is still talked about in classrooms and is part of American culture. Henry went on to become the governor of post-colonial Virginia and remained a political force until his death in 1799.
Jump to:
Patrick Henry Facts: Early Life
Patrick Henry was born at Studley, the family farm, in Hanover County, Virginia Colony, on May 29, 1736. Virginia was part of the Southern Colonies.
His father was John Henry, an immigrant from Aberdeenshire, Scotland, who had attended King's College before emigrating to the Colony of Virginia in the 1720s.
Settling in Hanover County in about 1732, John Henry married Sarah Winston Syme, a wealthy widow from a prominent Hanover County family of English ancestry.
Patrick Henry was once thought to have been of humble origins, but he was born into the middle ranks of the Virginia landed gentry.
Patrick Henry attended local schools for a few years and then was tutored by his father. He tried to start in business but was not successful.
Patrick Henry Facts: Marriage and Family
In 1754, Henry married Sarah Shelton, reportedly in the parlor of her family house, Rural Plains.
As a wedding gift, her father gave the couple six slaves and the 300-acre Pine Slash Farm near Mechanicsville.
With his marriage, he became a slaveholder and landowner. Henry worked with his slaves on the land because it was a small property.
It was exhausted from tobacco cultivation, and he could not gain profitable yields. After the main house burned, the couple moved for a short time with their two children into the 20 by 60-foot Honeymoon Cottage, a one-story building with an attic.
They later moved to the Hanover Tavern, owned by Sarah's father. They sold Pine Slash Plantation in 1764 after Henry started working as a lawyer.
The Henrys had six children together, one of whom married a brother of poet Thomas Campbell. In 1771, the family moved to Scotchtown Plantation, also in Hanover County.
Sarah became mentally ill and died there in 1775.
On October 25, 1777, 41-year-old Henry married his second wife, 22-year-old Dorothea Dandridge (1755–1831). The next year, they moved to Williamsburg after his election as governor and stayed through his two terms. They had eleven children together.
In 1779, they moved to the 10,000-acre Leatherwood Plantation, which he bought with his cousin and her husband in Henry County, Virginia.
Patrick Henry Facts: Career in Politics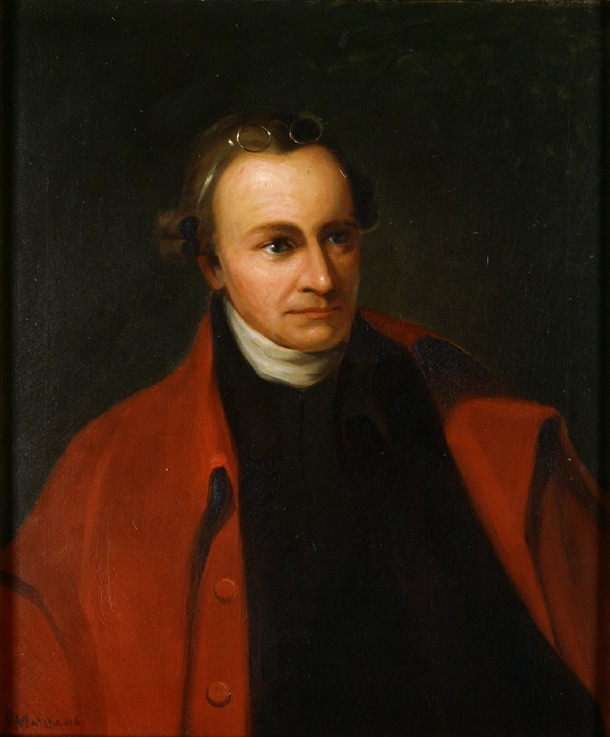 Henry began a career as a planter, but the soil was poor, and their main house was destroyed by fire in 1757.
He tried a mercantile store, but it failed. While reading for the law, he continued to farm at Pine Slash Plantation before qualifying as a lawyer in 1760. He read the law with an established firm.
Henry first gained local attention in a case dubbed the "Parson's Cause." It dealt with whether the price of tobacco paid to established clergy for their services should be set by the colonial government or by the Crown. After the British Parliament overruled Virginia's Two Penny Act, which had limited the established clergy's salaries, the Reverend James Maury filed suit against the vestry of Louisa County for payment of back wages.
When Maury won the suit, a jury was called in Hanover County to determine how much Maury should be paid. Henry was brought in at the last minute to argue on behalf of Louisa County.
He delivered an impassioned speech that denounced clerics who challenged Virginia's laws as "enemies of the community" and any king who annulled good laws, such as the Two Penny Act, as a "tyrant" who "forfeits all right to his subject's obedience."
Henry urged the jury to make an example of Maury. After less than five minutes of deliberation, they awarded Maury one penny.
Patrick Henry Facts: Stamp Act
In 1765, Henry was elected from Louisa County for the House of Burgesses, the legislative body of the Virginia colony, to fill a vacated seat in the assembly.
When he arrived in Williamsburg, the legislature was already in session discussing the Stamp Act. Nine days after being sworn in, Henry introduced the Virginia Stamp Act Resolutions.
The new representative waited for an opportunity when the more conservative members of the House were away. As 24% attendance was considered sufficient for a quorum, Henry succeeded, through much debate, in getting his proposal passed.
It was possibly the most anti-British American political action to that point, and some credit the Resolutions with being one of the main catalysts of the American Revolution.
The proposals were based on principles that were well-established British rights, such as the right to be taxed by one's own representatives. They asserted that the colonial assemblies had the exclusive right to impose taxes on the colonies and could not assign that right.
Many colonists considered his following words inflammatory: "Caesar had his Brutus; Charles the First his Cromwell; and George the Third ....may he profit by their example. If this be treason, make the most of it!"
Patrick Henry Facts: Revolutionary War
Responding to pleas from Massachusetts Bay Colony that the colonies create committees of correspondence to coordinate their activities related to the British, Henry took the lead in Virginia.
In March 1773, along with Thomas Jefferson and Richard Henry Lee, Henry led the Virginia House of Burgesses to adopt resolutions providing for a standing committee of correspondence.
Each colony set up such committees, and they led to the formation of the First Continental Congress in 1774, to which Henry was elected.
Patrick Henry is best known for the speech he made in the House of Burgesses on March 23, 1775, in Saint John's Church in Richmond, Virginia.
With the House undecided on whether to mobilize for military action against the encroaching British military force, Henry argued in favor of mobilization and ended his speech with words that have since become immortalized:
"Is life so dear, or peace so sweet, as to be purchased at the price of chains and slavery? Forbid it, Almighty God! I know not what course others may take, but as for me, give me liberty or give me death!"
In August 1775, Henry was commissioned as colonel of the 1st Virginia Regiment. At the outset of the Revolutionary War, Henry led a militia against the Royal Governor Lord Dunmore in defense of some disputed gunpowder, an event known as the Gunpowder Incident.
In 1776, Henry was elected by the new state legislature as the first post-colonial Governor of Virginia for a one-year term. He was twice re-elected, serving until 1779.
As governor, he presided over several Virginia militia expeditions against the Cherokee people in the west, who were allied with the British.
He appointed his friend Joseph Martin, an explorer, as state agent to the Cherokee Nation. Henry also sometimes invested in real estate with Martin. The explorer was the namesake of Martinsville, the county seat of Henry County.
In 1779, Henry and his family moved to the 10,000-acre Leatherwood Plantation in Henry County, Virginia.
He and his first cousin Ann Winston Carr and her husband, Col. George Waller, jointly owned the immense property. His eldest daughter Martha and her husband John Fontaine also lived with them on the plantation.
Henry lived at Leatherwood from 1779 to 1784; he owned 75 slaves and cultivated tobacco. In 1782, according to the tax list, Henry owned 64 slaves, his son-in-law John Fontaine owned 18 (he and Henry's daughter were living there as well), and his cousin's husband George Waller also owned 18 slaves, making 100 total among the three men.
Though he owned slaves, Henry denounced the institution as morally wrong, expressing a desire that it would someday be abolished.
From 1780 to 1784, he served in the Virginia Assembly. After he was elected as governor a second time and went to Richmond, his oldest daughter Martha and her husband John managed the Henry family portion of the large Leatherwood Plantation.
John died in 1792, and Martha managed it until 1818.
Learn more about Slavery during the Revolutionary War
Patrick Henry Facts: Post-Revolution
In 1784, Henry was elected again for a one-year term by the legislature as governor of Virginia and re-elected twice more, serving until 1786.
He declined to attend the Constitutional Convention of 1787, saying that he "smelt a rat in Philadelphia, tending toward the monarchy."An ardent supporter of state rights, Henry was an outspoken critic of the United States Constitution. He worried that the untested office of the presidency could devolve into a monarchy and become a leading opponent of James Madison.
Henry served as a representative to the Virginia convention of 1788, where he argued against ratifying the U.S. Constitution on the grounds that it gave too much power to the federal government.
It passed. Patrick Henry was a staunch supporter of citizens' right to trial by jury.  At the Virginia Convention of the Ratification of the Constitution in 1788, Henry passionately stated opposition to the presented Constitution since it did not include an enumerated Bill of Rights, including the express guarantee of Americans' fundamental right to a jury trial.
As a result of Henry's criticisms of the proposed Constitution, James Madison promised a bill of rights, including the right to jury trials, would be added after ratification.
In 1794, Henry and his wife Dorothea retired to his 520-acre plantation of Red Hill near Brookneal, Virginia, in Charlotte County, where he conducted his law practice.
Following the widespread executions and radicalism of the continuing French Revolution, Henry began to fear a similar fate could befall America, and he became alarmed at the policies of Jefferson and Madison.
Federalists, such as Alexander Hamilton, tried to win him over. President George Washington offered Henry several top positions; he declined them all. In 1798, he spoke on behalf of the Federalist Party, campaigning for John Marshall for Congress.
He denounced the Kentucky and Virginia Resolutions, which called for the rights of a state to nullify a federal law it considered unconstitutional. Henry warned that civil war was threatened because Virginia.
Patrick Henry Facts: Last Years and Death
In 1798, President John Adams nominated Henry as special emissary to France, but he declined due to failing health. At the urging of Washington, Henry stood for and was elected to the Virginia House of Delegates as a Federalist.
Three months prior to taking his seat, he died of stomach cancer on June 6, 1799, while at Red Hill Plantation. In his last will and testament, he gave away his slaves to his relatives, giving his wife the power to free some of them if she so chose.
Sometime following his death, his widow Dorothea married Judge Edmund Winston, Henry's first cousin and the executor of his estate.
Online Resources