The Patrick Henry Family Tree is large...very large.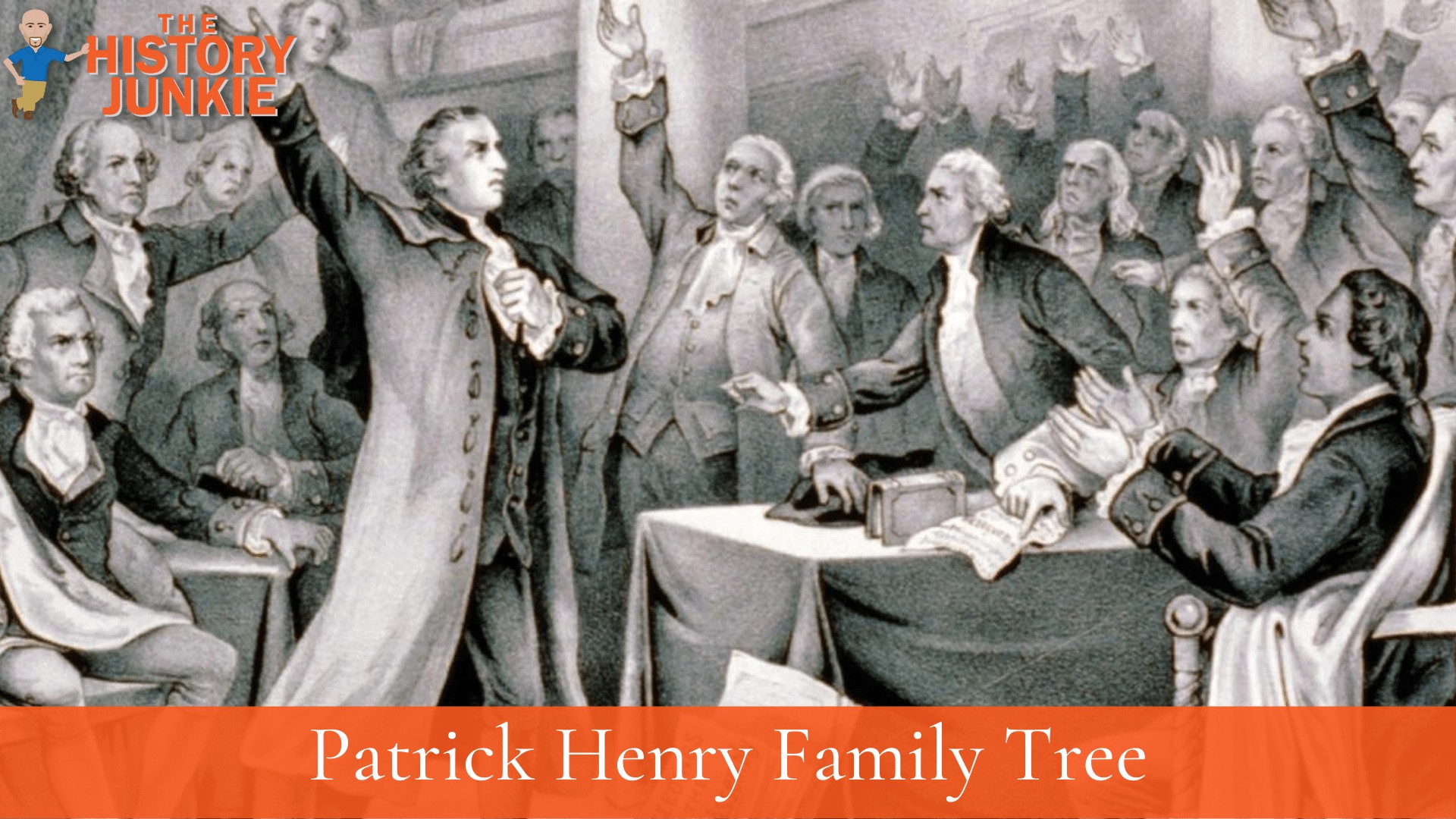 He had seventeen children between two wives, with all but one living to adulthood. His children were born from 1755 to the year before he died in 1798 when he was 62 years old.
His last child would die within the first year in 1798.
Jump to:
He is known for delivering his famous speech "Give Me Liberty Or Give Me Death" in 1775. He delivered the speech just 3 days after his wife Sarah's death.
The speech would go on to become a lightning rod that would ignite Virginia and become a driving force for its support of the American Revolution.
During the Revolutionary War, Henry would play a significant role in exposing the Conway Cabal.
He was always trusted by George Washington, and although the two would divide over Henry's opposition to the ratification of the Constitution, they would remain friends.
He and George Washington would die the same year.
Patrick Henry Family Tree: First Wife Sarah Shelton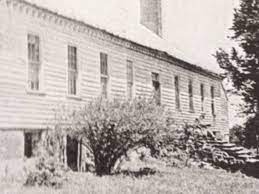 In 1754, Henry married Sarah Shelton, reportedly in the parlor of her family house, Rural Plains. (It also became known as Shelton House.)
As a wedding gift, her father gave the couple six slaves and the 300-acre Pine Slash Farm near Mechanicsville.
Pine Slash was exhausted from earlier cultivations, and Henry worked with the slaves to clear fresh fields.
The latter half of the 1750s were years of drought in Virginia, and after the main house burned down, Henry gave up and moved to the Hanover Tavern, owned by Sarah's father.
Shortly after giving birth to her sixth and last child, Sarah Henry became mentally deranged, a condition that became increasingly worse until she lost her sanity completely.
Her descent into madness coincided with the establishment in Williamsburg of the first public institution in British North America devoted exclusively to the care and treatment of the mentally ill, a facility that has been described as ``a foul prison, a shrieking bedlam, (and) a sheer horror.''
Faced with the alternative of confining his wife in this hellhole or keeping her at Scotchtown, Henry chose the latter.
Sarah was placed under strict confinement in a basement room where she was waited on by Negro housemaids and was occasionally visited by the family doctor.
Frequently violent, Sarah Henry had to be kept bound fast in what was then known as a ``strait-dress'' as well as being strapped down to prevent her from destroying herself or bringing harm to those who waited on her.
Henry (or a domestic slave when he was away on business) took care of Sarah and "watched over her, fed her, bathed her, clothed her, and prevented her from harming herself."
Sarah lived only a few years and died there in the spring of 1775.
Patrick Henry Family Chart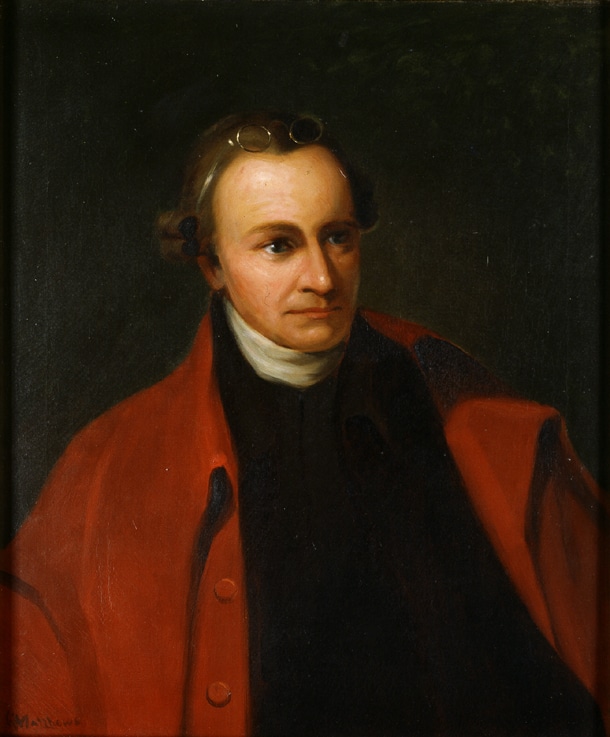 Parents:
John Henry (1704 - 1773)
Sarah Dabney Winston (1709 - 1784)
Spouses:
Sarah Shelton (1736 - 1775)
Dorothy Spotswood (1757 - 1831)
Children:
Martha Henry Fontaine (1755 - 1818)
John Henry (1757 - 1791)
William Henry (1763 - 1798)
Anne Henry Roane (1767 - 1799)
Elizabeth Henry Aylett (1769 - 1842)
Edward Henry (1771 - 1794)
Dorothea Spotswood Henry Winston (1778 - 1854)
Sarah Butler Henry Scott (1780 - 1856)
Martha Catharina Henry (1781 - 1801)
Patrick Henry Jr. (1783 - 1804)
Fayette Henry (1785 - 1813)
Alexander Spotswood Henry (1788 - 1854)
Nathaniel West Henry (1790 - 1851)
Richard Henry (1782 - 1793)
Edward Winston Henry (1794 - 1894
John Henry (1796 - 1868)
Jane Robertson Henry (1798)
Siblings:
John Syme Jr. (1729 - 1805)
William Henry (1734 - 1784)
Anne Henry Christian (1738 - 1790)
Jane Henry Meredith (1738 - 1819)
Sarah Henry (1740 - 1790)
Susannah Jane Henry Madison (1742 - 1831)
Lucy Henry Wood (1743 - 1846)
Elizabeth Anne Henry Russell (1749 - 1825)
Sarah Henry Cummings (1758 - 1825)