Roger Williams was a Puritan minister and a Reformed theologian who founded the Rhode Island colony. He was an advocate for religious freedom, separation of church and state (not the modern definition of this, but certainly wanted to avoid a theocracy), fair dealings with American Indians, and one of the first abolitionists.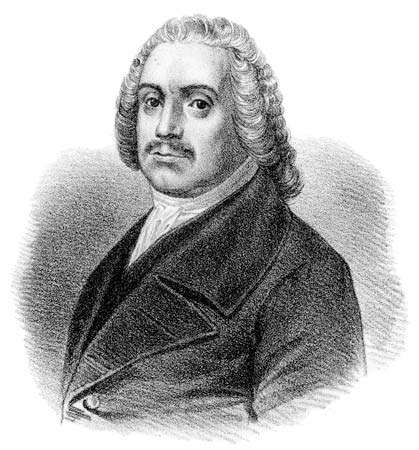 He was certainly a progressive thinker, and his writings on reformed theology are still used today.
He was expelled from Puritan society because of his beliefs. He established the Providence Plantations
Jump to:
Early Life
Roger Williams was born in London around 1603. His father, James Williams, was a merchant tailor in Smithfield, and his mother was Alive Pemberton.
He converted to Christianity when he was young and did so without his father's approval.
He was an apprentice to Sir Edward Coke and was educated at Charterhouse School under his mentor. He also studied at Pembroke College.
He had a talent for linguistics and learned Latin, Hebrew, Greek, Dutch, and French, and was able to pick up some of the languages of the native tribes in the New World. He became a Puritan and turned his back on the Anglican church.
He became the chaplain to Sir William Masham and married Mary Barnard in 1629. The couple had six children who were all born in the New World: Mary, Freeborn, Providence, Mercy, Daniel, and Joseph.
When the Puritans migrated to the New World to establish the Massachusetts Bay Colony, Williams had not yet reached his breaking point with the Church of England. Apparently, it did not take long after that since he decided to make the trip at the end of the year.
The New World
When Williams arrived in Boston, he was offered a post in 1631, filling in for the Reverend John Wilson. He did not take the position due to his belief that the church was to be separated from the government.
He clashed with the Puritans on many issues, which eventually led to his departure, and this was the first sign of his free-thinking.
Roger Williams bounced around the area for a little bit until finally taking a position in Plymouth Colony, where he was welcomed by William Bradford. He was offered a position in Salem, known later for its infamous witch trials, but the offer was rescinded because of his Separatist views.
His home in Plymouth was short-lived. Although the church in Plymouth was separated more than the church in Boston, Williams did not believe the church was separated enough.
He also began to interact with different native Indians, which caused him to question the charters that the colonists had acquired from England.
He believed that the land should be purchased from the natives and that the charters were not valid if the purchase was not done correctly.
His relationship with Plymouth ended, and he moved back to Salem. His tenure did not last long. He went back and forth with the leadership and was eventually exiled due to heresy.
Providence
In the spring of 1636, Williams and a number of others from Salem began a new settlement on land that he had bought from Chief Massasoit in Rhode Island. However, Plymouth authorities asserted that he was within their land grant and were concerned that his presence there might anger the leaders of the Massachusetts Bay Colony.
Williams and his friends had already planted their crops, but they decided to move across the Seekonk River just the same, as that territory lay beyond any charter.
They rowed across and encountered Narragansett Indians. Williams acquired land from Canonicus and Miantonomi, chief sachems of the Narragansetts. He and 12 friends then established a new settlement, which Williams called "Providence" because he felt that God's Providence had brought them there.
Williams named his third child Providence, the first to be born in the new settlement.
Williams wanted his settlement to be a haven for those "distressed of conscience," and it soon attracted a collection of dissenters and otherwise-minded individuals. From the beginning, a majority vote of the heads of households governed the new settlement, but only in civil things.
Newcomers could also be admitted to full citizenship by a majority vote. In August 1637, a new town agreement again restricted the government to civil things. In 1640, 39 freemen signed another agreement that declared their determination "still to hold forth liberty of conscience."
Thus, Williams founded the first place in modern history where citizenship and religion were separate, providing religious liberty and separation of church and state.
In November 1637, the General Court of Massachusetts disarmed, disenfranchised, and forced into exile some of the Antinomians, including the followers of Anne Hutchinson.
John Clarke was among them, and he learned from Williams that Rhode Island might be purchased from the Narragansetts; Williams helped him to make the purchase, along with William Coddington and others, and they established the settlement of Portsmouth.
In the spring of 1638, some of those settlers split away and founded the nearby settlement of Newport, also situated on Rhode Island.
Roger Williams sailed back to England to acquire an official charter for the land.
Slavery and Native Relations
Roger Williams, like William Penn, developed excellent relations with the natives. He treated them fairly and bought the land from them rather than acquiring it through war or other means that would offend the natives. Unfortunately, much of his work would not survive King Philip's War.
King Philip's War pitted the colonists against Indians with whom Williams had good relations in the past. Williams, although in his 70s, was elected captain of Providence's militia.
That war proved to be one of the bitterest events in his life, as his efforts ended with the burning of Providence in March 1676, including his own house.
The same would happen with slavery. Roger Williams was progressive in his ideas against slavery, which was popular around much of the Old World. When Massachusetts Bay Colony legalized the slave trade, its laws were quickly adopted by Connecticut and Plymouth.
Rhode Island did not adopt the trade and established laws that would prohibit the slave trade.

Conclusion
Roger Williams was one of the most influential people in Colonial American history. His ideas were before his time but would eventually be realized as the new nation was formed.
His views on the native Americans and how he treated them helped Rhode Island flourish and become a prosperous and peaceful colony.
His views on religion and the separation of church and state certainly influenced the colony of Rhode Island. Here is a quote from Williams expressing his views:
When they [the Church] have opened a gap in the hedge or wall of separation between the garden of the church and the wilderness of the world, God hath ever broke down the wall itself, removed the Candlestick, etc., and made His Garden a wilderness as it is this day. And that, therefore, if He ever pleases to restore His garden and Paradise again, it must of necessity be walled in peculiarly unto Himself from the world, and all that be saved out of the world are to be transplanted out of the wilderness of the World.
Online Resources