Samuel Adams was an American statesman, political philosopher, and Founding Father of the United States.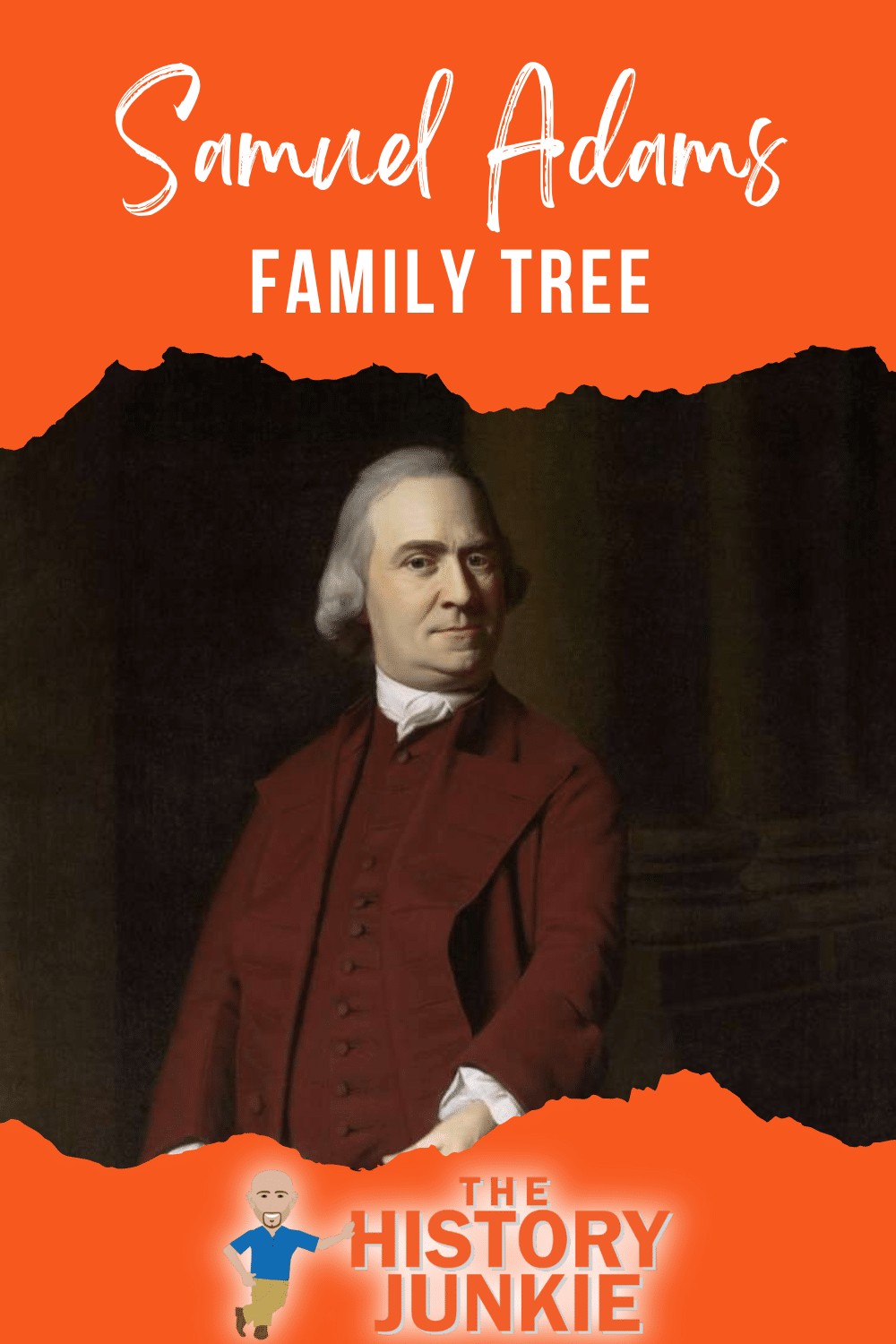 He was a politician in Massachusetts Bay Colony, a leader of the movement that became the American Revolution, and one of the architects of the principles of American republicanism that shaped the political culture of the United States.
Jump to:
He was a second cousin to his fellow Founding Father, President John Adams.
Adams was born in Boston and brought up in a religious and politically active family. A graduate of Harvard College, he was an unsuccessful businessman and tax collector before concentrating on politics.
He was an influential official of the Massachusetts House of Representatives and the Boston Town Meeting in the 1760s, and he became a part of a movement opposed to the British Parliament's efforts to tax the British American colonies without their consent.
Adams was a key figure in the Boston Massacre and the Boston Tea Party. These events would be some of the causes that led to the Revolutionary War.
He was also a delegate to the Continental Congress, where he helped to draft the Declaration of Independence.
After the war, he served as the governor of Massachusetts.
Also Read: Signers of the Declaration of Independence
Family Overview
Samuel Adams was the second cousin of John Adams, which would have made them somewhat distant during that time period.
He was born to a large extended family and would have many siblings. Unfortunately, many siblings would die at a young age.
Samuel would go on to marry a respectable woman and have six children, with only two living into adulthood and only one outliving him.
He and his second wife did not have any children.
Family Tree Chart
Parents:
Samuel Adams (1689 - 1748) - He was a deacon of the Old South Church in Boston, ran a brewery, and occupied a political post in the colony's governing body. He was a leader by nature and became involved in politics through the Boston Caucus, which is an organization that promoted candidates who supported popular causes and nominated them for office. Later on, he became a justice of the peace and a Boston representative to the Massachusetts House of Representatives. He was one of the founders of the Country Party and had frequent meetings at his house. This exposed his son Samuel to politics and politicians since childhood.
Mary Fifield (1694 - 1748) - She was the daughter of Captain Richard Fifield and the mother of many children. She and her husband would continue the many descendants of the Adams line. She endured many deaths of her children.
Spouse:
Elizabeth Chekley (1725 - 1757) - According to Drake's History of Boston, a maid-servant in the employ of Rev. Mr. Rolfe saved the two little daughters of the minister by her bravery and presence of mind. She overheard the Indians breaking into the house and, springing from her bed, took the two little girls, Elizabeth and Mary, aged respectively nine and eleven years, and hurried them into the cellar where she secreted them under two large tubs. They were not found, though the savages ransacked the whole house. It was one of these little girls, Elizabeth, who afterward became the wife of Rev. Samuel Checkley and mother of Elizabeth Checkley, who married Samuel Adams. Five children were born to Samuel and Elizabeth Adams, only two of whom came to maturity, Samuel, Jr., and Hannah. Mrs. Adams died on July 25, 1757. After this date in the family Bible, there is written, in the hand of Samuel Adams: "To her husband, she was as sincere a friend as she was a faithful wife. Her exact economy in all her relative capacities, her kindred on his side, as well as her own, admire. She ran her Christian race with remarkable steadiness and finished in triumph! She left two small children. God grant they may inherit her graces!"
Elizabeth Wells (1735 - 1808) - In 1764, Adams married for the second time, this time to Elizabeth Wells. Wells was twenty-four at the time, eighteen years younger than Adams. Wells was quite attractive and helped Adams maintain a respectable image in Boston.
Children:
Samuel Adams (1750) - He died as an infant
Samuel Adams (1751 - 1788) - He died in 1788, only in his late thirties. He had studied medicine under Dr. Joseph Warren, a friend and fellow patriot. The younger Adams had served as a surgeon in General George Washington's army during the Revolutionary War but had fallen ill and never fully recovered. The death was a stunning blow to the elder Adams. There is a rumor that he fathered a child from a slave.
Joseph Warren (1753) - He died as an infant
Mary Adams (1754) - She died as an infant
Hannah Adams (1756 - 1821) - She is the only child who outlived her father and gave him descendants. She married and had three children.
Siblings:
The devastation that occurred to the siblings of Samuel Adams was, unfortunately, more common than one would think during this time period. Out of the many siblings listed, only he and two others would live to an older age.
Aaron Adams (1713 - 1740) - He never married, and it is unknown how he died at a young age.
Richard Adams (1713 - 1714) - He died around the age of 1.
Mary Adams (1717 - 1767) - She married and had at least one child.
Hannah Adams (1720 - 1721) - She died at a young age, like her younger brother.
John Adams (1724 - 1726) - He was the third sibling to die at a young age.
John Adams (1727 - 1738) - He was around 10 or 11 years old when he passed away.
Joseph Adams (1728 - 1762) - He married but died eight years after his marriage. It is possible that he had children that were not listed in the records I saw.
Thomas Adams (1731 - 1732) - He was the fourth child to die around the age of 1.
Sarah Adams (1733 - 1734) - She would be the fifth child to die around the age of 1.
Abigail Adams (1735 - 1736) - She was the sixth child to die around the age of 1.
Mehitable Adams (1740) - She died in infancy