The John Adams Family Tree is one of the most prestigious family trees in Massachusetts history.
Adams was descended from the Pilgrims and became well known in Colonial America for his work against the Stamp Act and his defense of the British during the Boston Massacre Trial. Defending the British after the Boston Massacre made John Adams unpopular with the radical group named the Sons of Liberty, which happened to be led by his cousin, Samuel Adams.
John Adams would go on to become the voice of independence in the Continental Congress. He hand-picked George Washington to be Commander-in-chief and Thomas Jefferson to write the Declaration of Independence. Throughout the early part of the American Revolution, he was a loud voice for freedom.
He would go on to serve as Diplomat to France, England, and the Netherlands. Upon his return to the United States of America, he served as Vice-President to George Washington and then as the Second President of the United States.
After the election of 1800, he severed ties with Thomas Jefferson, but the two would begin to communicate as best friends and old revolutionaries. In a bit of irony, the two would die on the same day. July 4, 1826, which was the 50th anniversary of the Declaration of Independence.
John Adams Family Tree Chart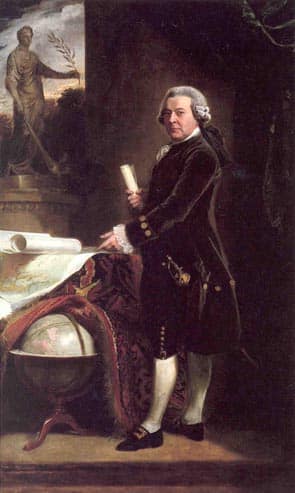 Vitals:
Born: October 30, 1735 - Braintree, Norfolk, Massachusetts Bay Colony
Death: July 4, 1826 - Quincy, Norfolk, Massachusetts
Parents:
John Adams (1691 - 1761)
Susannah Boylston (1708 - 1797)
Siblings:
Peter Boylston Adams (1738 - 1823)
Elihu Adams (1741 - 1775)
Spouse:
Abigail Quincy Adams: (Married: October 25, 1764)
Children:
Abigail Adams (1765 - 1813)
John Quincy Adams (1767 - 1848)
Susannah Adams (1768 - 1770)
Charles Adams (1770 - 1800)
Thomas Boylston Adams (1772 - 1832)