This is a list of Famous Confederate Generals of the Civil War.
The confederacy was created due to the discrimination of black men and the fact that many other men thought it was okay to own other men.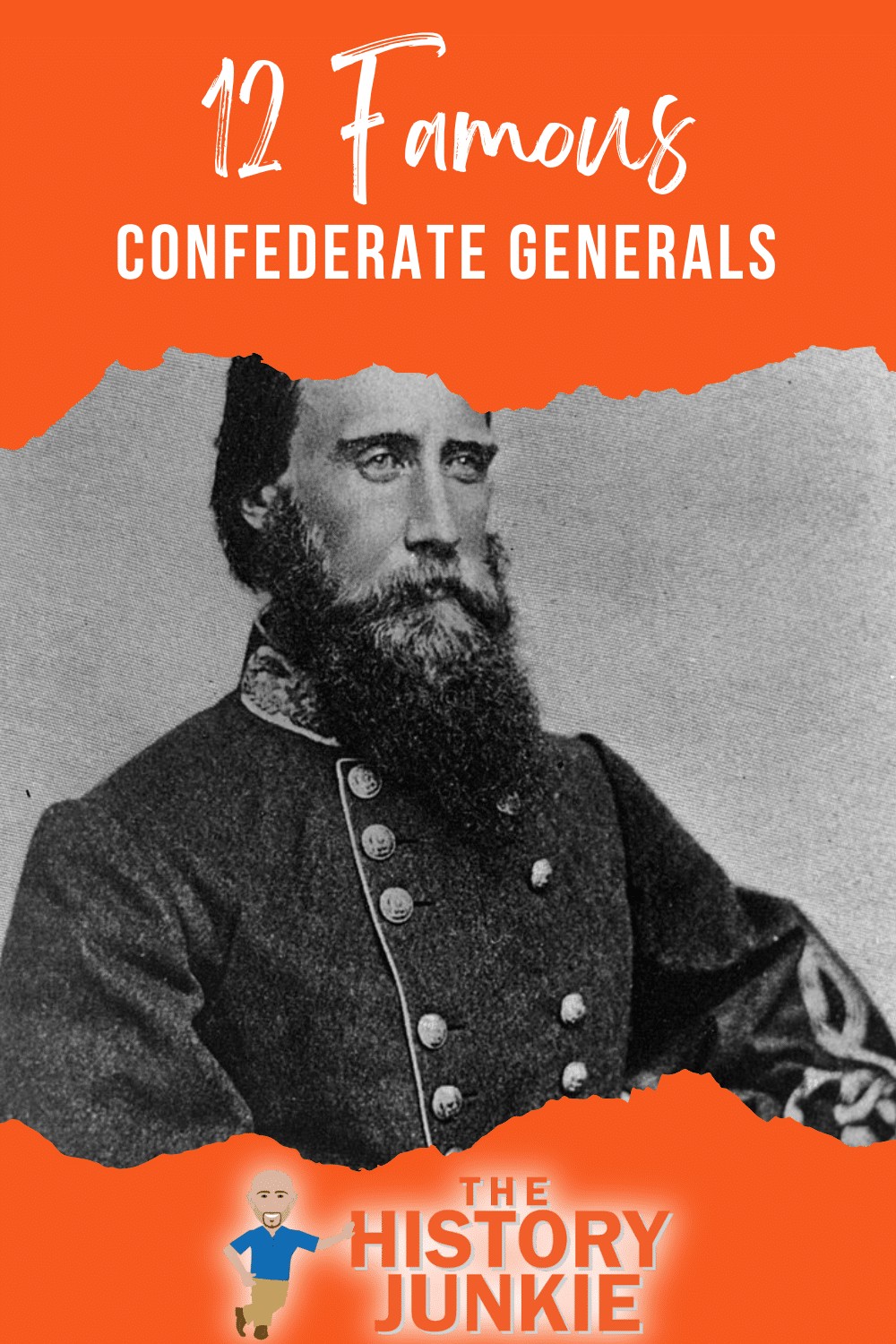 Some will argue that the Civil War was fought for state rights...but it begs the question "State rights to do what?".
Anyways, while their cause should not be celebrated their military tactics should be studied. They were able to hold a superior army in check for 4 years until their surrender.
Also Read: Famous Generals of the Civil War
Jump to:
1. Robert E. Lee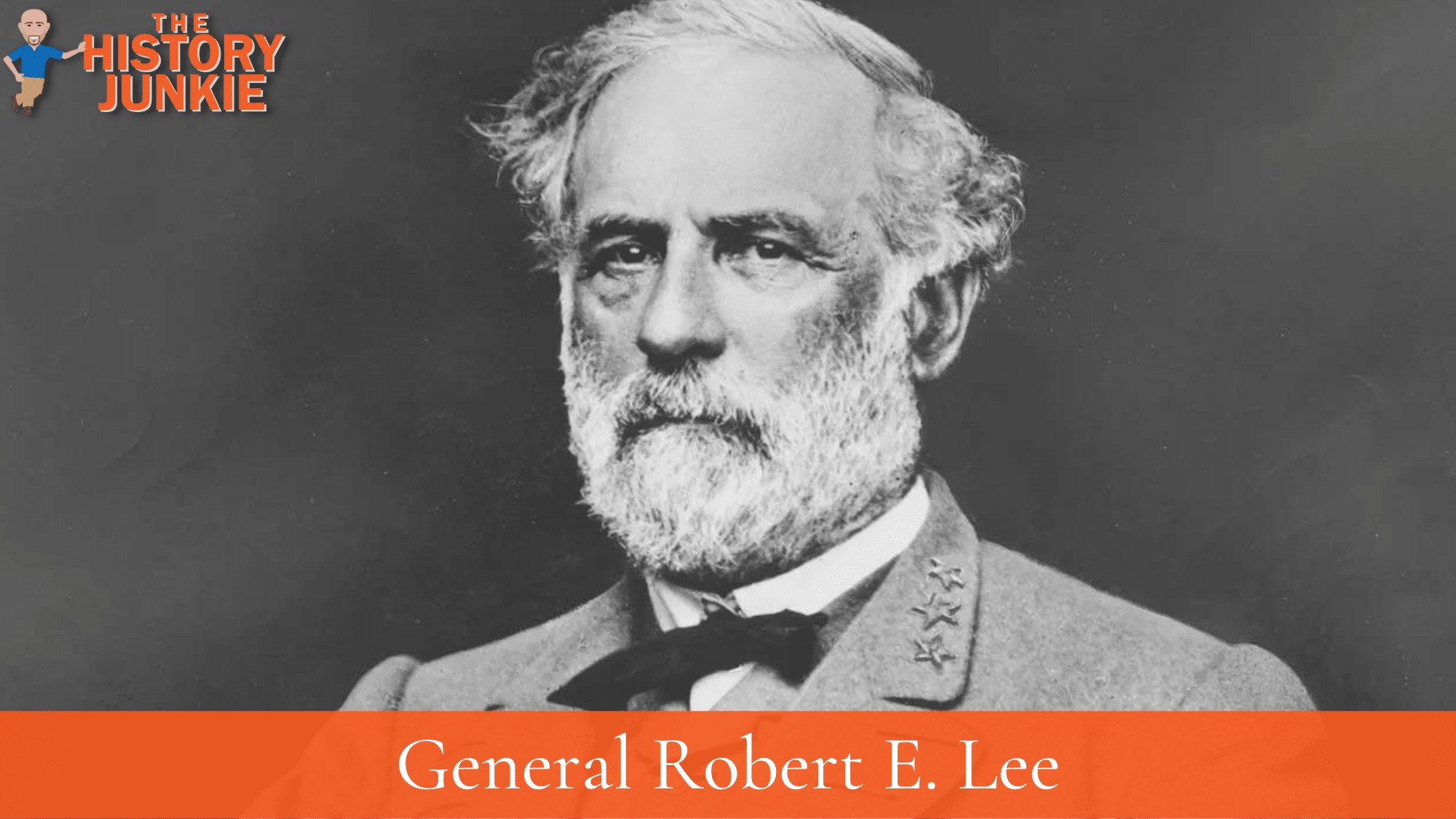 There is an eerie feeling in some areas of the South regarding Robert E. Lee. It is almost as if they worship him, and while it seems odd to hold a man in such high regard, it is clear that he should be recognized as one of the great generals in World History.
Those accolades seem rather high, but there is no way that the Confederacy will stay together without his aggressive leadership. That he held off a superior force, defeated so many generals, and frustrated President Lincoln for four years instead of two is a testament to his ability.
The Union had more men, better communication, more advanced technology, efficient railroads, and few issues with logistics while the Confederacy battled against every one of those strengths. However, it was the risk-taking of Robert E. Lee that made him great. He seemed to have a unique ability to know what the opposing Union commander would do before they did it and his calculations were usually correct.
Read Article: Robert E. Lee Family Tree
Best Moment:
Battle of Chancellorsville - This is considered Lee's "perfect battle" because he split his army in the face of a superior army which was considered a mistake. Again he defeated a superior force and inflicted heavy casualties on the Union. The win would be costly as his trusted General Stonewall Jackson was killed by friendly fire at night. Lee would compare the loss to losing his right arm.
Worst Mistake:
Battle of Gettysburg - Lee took a huge risk in moving his army into the North to launch an attack. While he knew he could not conquer the North, he hoped that a victory on their soil would cause the North to end the war. His attempt would be a disaster. He attacked a defensive force with fewer numbers, and he paid for it. If not for General Meade's caution the Confederacy could have been defeated with the capture of Lee's Army. Gettysburg would draw criticism from many of his generals.
2. General Stonewall Jackson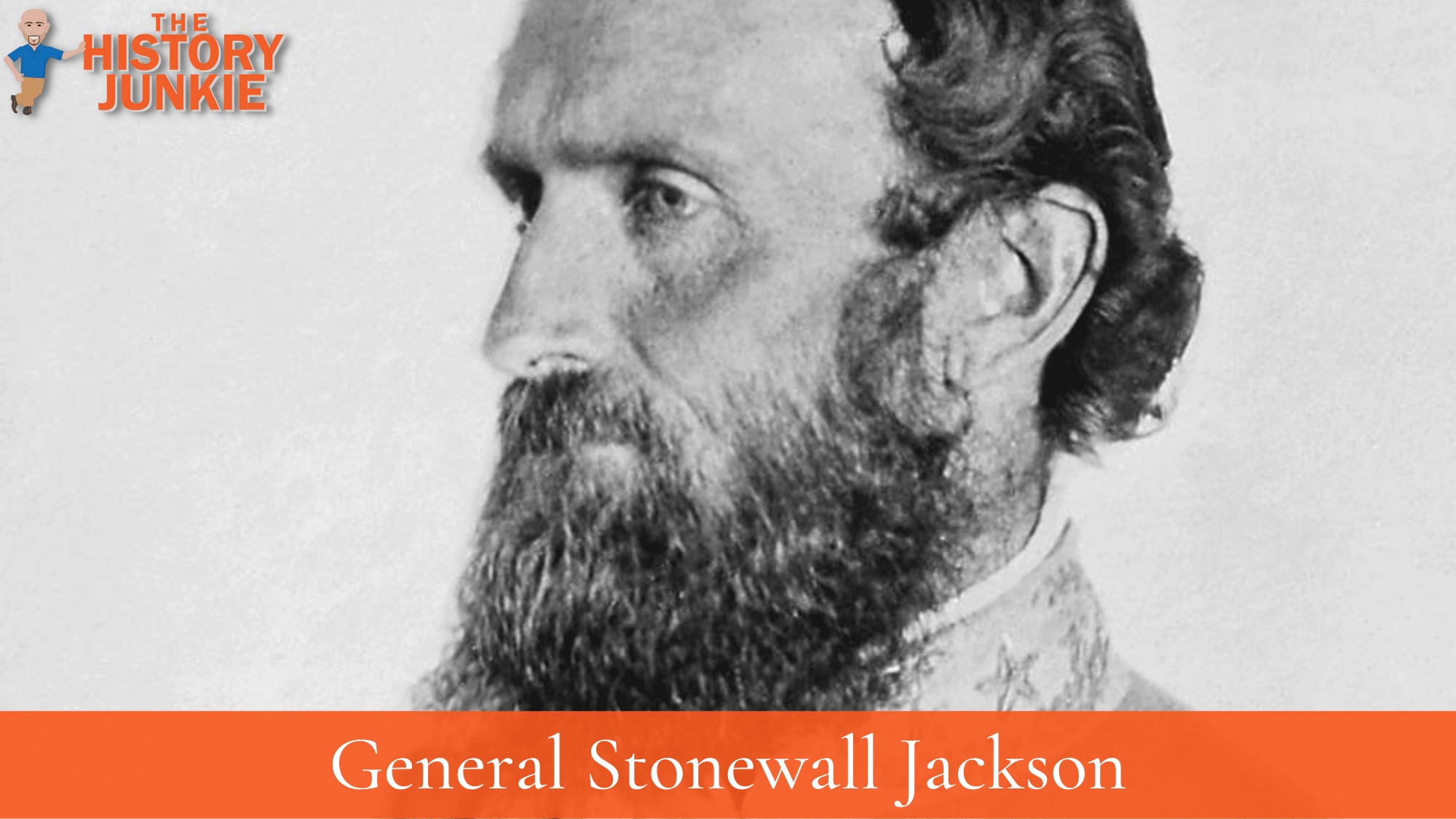 General Stonewall Jackson earned his nickname at the beginning of the war when he stood like a stonewall against the Union troops.
Outside of Lee, he is the most well-known Confederate General and he played a significant role in almost every engagement in the Eastern Theatre before his death. He was known as a gifted tactician and an effective communicator during battle.
Stonewall Jackson was deeply religious and an observer of the Sabbath, which is ironic since many of his battles were fought on a Sunday. He was as wild as he was religious with many of those who knew him saying that his eyes would light up during battle which earned him another nickname "Old Blue Eyes".
His effectiveness was due to his discipline and tactical sense. Lee had full trust in his discretion, and many argued that if he had not died, Lee would have won at Gettysburg.
His career ended when he was shot by friendly fire and lost his arm. After the amputation, he caught pneumonia and died. His final words would be the following:
Let us cross over the river, and rest under the shade of the trees
Read Article: Stonewall Jackson Family Tree
Best Moments:
Valley Campaign - The Campaign began with a loss at Kernstown, but the loss would be a strategic victory because his aggressiveness would cause the Union to believe there was a bigger force and leave more in reserve than needed. During this campaign, he used his opponent's poorly coordinated men and timid leadership against them by being aggressive and showing a shrewd use of terrain.
Worst Moment:
Battle of Chancellorsville - It was Lee's greatest victory, and Jackson played a key role in it. However, when he traveled home that night and took a bullet from friendly fire it would cost him his life and possibly the Confederates the war. Ironically, Lee's greatest triumph resulted in losing his greatest commander.
3. General James Longstreet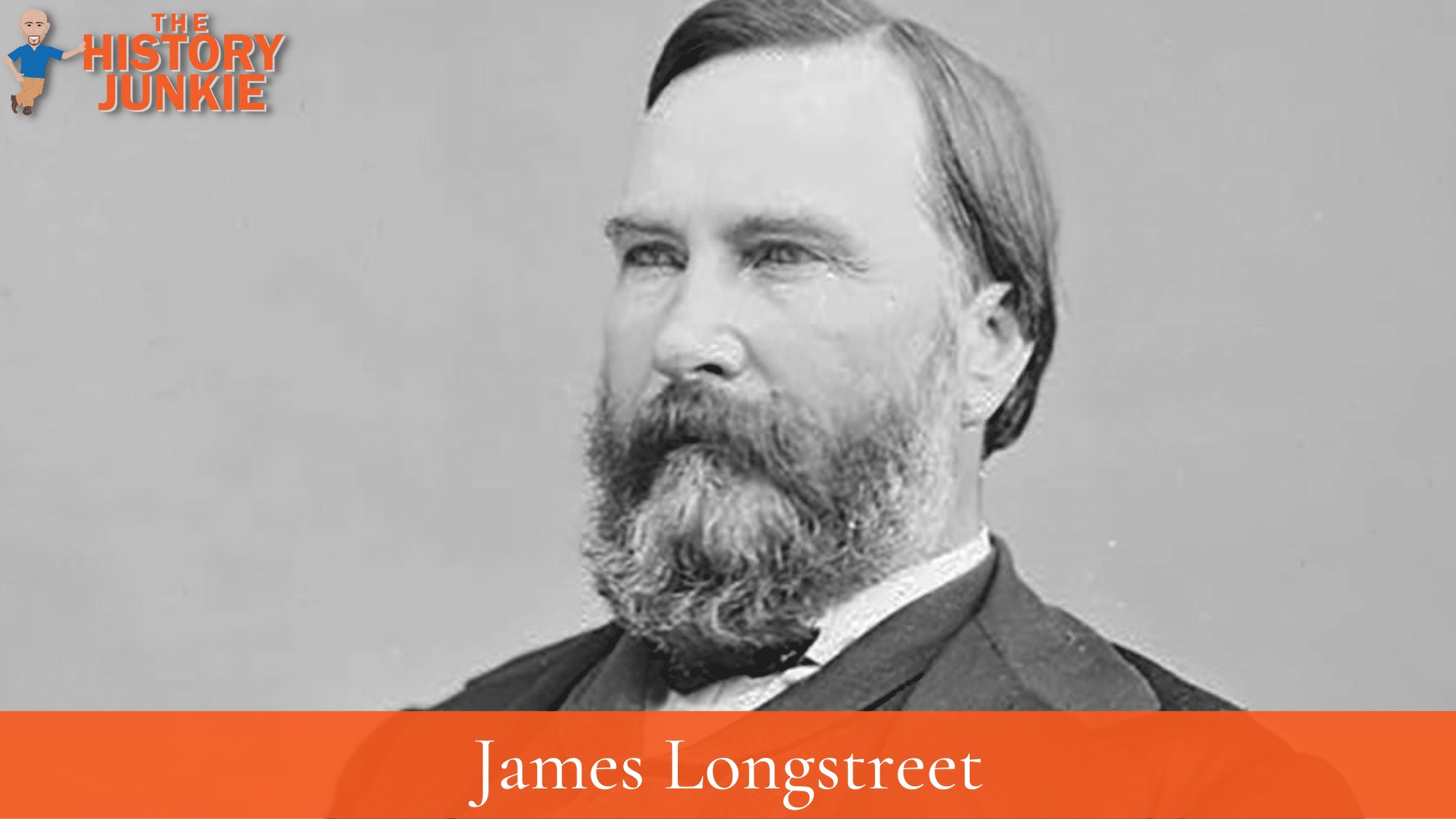 General James Longstreet has had a complicated legacy.
He took part in and was exceptional in every key battle in the Eastern Theatre during the Civil War, but after the war, he became controversial.
He criticized Robert E. Lee and also became a Republican. He served in the United States military under General Ulysses S. Grant. This caused many in the South to loathe him and look at him unfavorably, and his service to the Confederacy would also haunt him in the North. It was not until more recent historians took a look at his work and analyzed it from a more objective perspective. Most believe he was one of the better tacticians on either side of the war.
He earned a reputation as a great defensive general and preferred a more defensive campaign. It was said that Stonewall Jackson was the Hammer of the Confederate Army while James Longstreet was the Anvil, which confirms his reputation.
He fought well throughout multiple campaigns. He proved himself early in the war with his well-trained troops at the First Battle of Bull Run and the Second Battle of Bull Run. Later he was given more accolades for his defensive stands at the Battle of Antietam and Fredericksburg.
He also became known for his reluctant role in the Battle of Gettysburg when he oversaw Pickett's Charge on Day 3 of the battle.
In the Western theatre, he did well in the Confederate victory of Chickamauga and was severely wounded in the Battle of the Wilderness. His wounds would not heal enough for his return until the Confederate Army was dug in and trying to fend off Ulysses S. Grant.
Read Article: James Longstreet Family Tree
Best Moment:
Second Battle of Bull Run - There are many fine moments for Longstreet, but the most notable that threw him into the conversation for more responsibility occurred at the beginning of the war when he launched a crushing flank attack against the Union to help secure the victory for the Confederates. It would be this action and a series of others that would impress Robert E. Lee and gain the reputation as his "Old War Horse."
Worst Moment:
Battle of the Wilderness - After finding an unknown path around the Union army and putting them into a devastating crossfire, Longstreet was shot by friendly fire and nearly died. He would be out of commission for a while and would not rejoin the army until their defense of Petersburg.
4. Nathan Bedford Forrest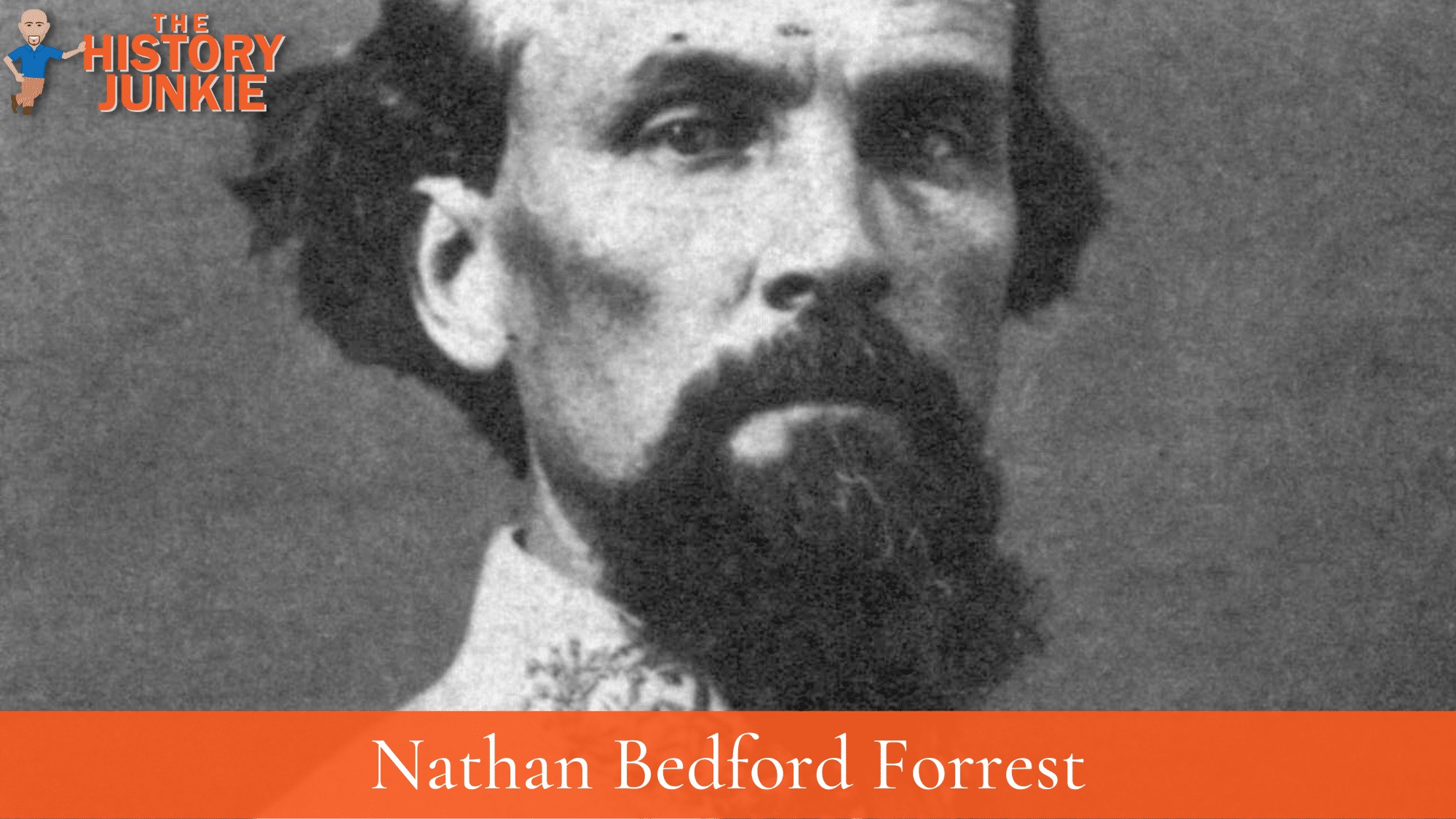 Historian Shelby Foote said that the Civil War saw two geniuses in action. The first was Abraham Lincoln and the second was Nathan Bedford Forrest.
He was known as the best cavalry commander of the Confederate Army and had many victories, but he began as an uneducated farm boy who enlisted as a private and worked his way up through sheer ability.
While those seem like humble beginnings, it is not exactly as they seem. Forrest was uneducated at one point in his life, but by the time of the Civil War, he was one of the wealthiest men due to trading many goods and slaves.
He was known for his quick strikes, bravery, and horsemanship. His quick attacks disrupted the Union Army and his quick movements made it tough to track him. He had around 20 horses shot out from under him, and despite that, he continued to be effective in the thick of battles.
His actions during the Vicksburg Campaign frustrated Grant to the point he had to pause his movement in order to deal with Forrest. During the Battle of Fort Donelson, he managed to break through Grant's siege with 4,000 men and save much-needed supplies for the Confederacy.
He saw action in the Battle of Shiloh, Murfreesboro, Fallen Timbers, and Chickamauga, and in each action proved to be a deadly force to be reckoned with.
He gained a reputation as a brutal man who killed men without honor. He gained this reputation after the Battle of Fort Pillow, where Black and White troops were slaughtered despite trying to surrender. His actions drew intense criticism in Northern papers while the South believed him to be a hero.
He finally met defeat during the Battle of Selma, and after Lee's surrender to Grant in Appomattox, he also surrendered. In his farewell speech, he asked that his men submit and bring healing to the Union.
After the war, he would be a leading member of the Ku Klux Klan. Later, he would disavow the group and order them to burn their uniforms, which most did not listen to. His work in the KKK now overshadows his military brilliance.
Read Article: Nathan Bedford Forrest Family Tree
Best Moment:
Vicksburg Campaign - Forrest had developed a great cavalry with experienced men who were battle-hardened. Then, his men were reassigned to General Bragg, and he was forced to recruit others. He managed to take inexperienced men (he did so under protest) into enemy territory, harass their supply lines, and lead many successful attacks against the Union. When he arrived back at General Bragg he had more men than he began with and they were all armed with Union weapons.
Worst Moment
Fort Pillow Massacre - In one of the more disgusting acts of the Civil War, the men under Forrest's command massacred many in the Union Army at Fort Pillow despite their intentions to surrender. The army was made up of white and black soldiers, but the blacks were targeted much more than the whites. While pouring bullets into the surrendering ex-slaves, the Confederates were chanting racial slurs. It was a terrible sight and was written about in Grant's memoirs and the soldiers that witnessed it.
5. Patrick Cleburne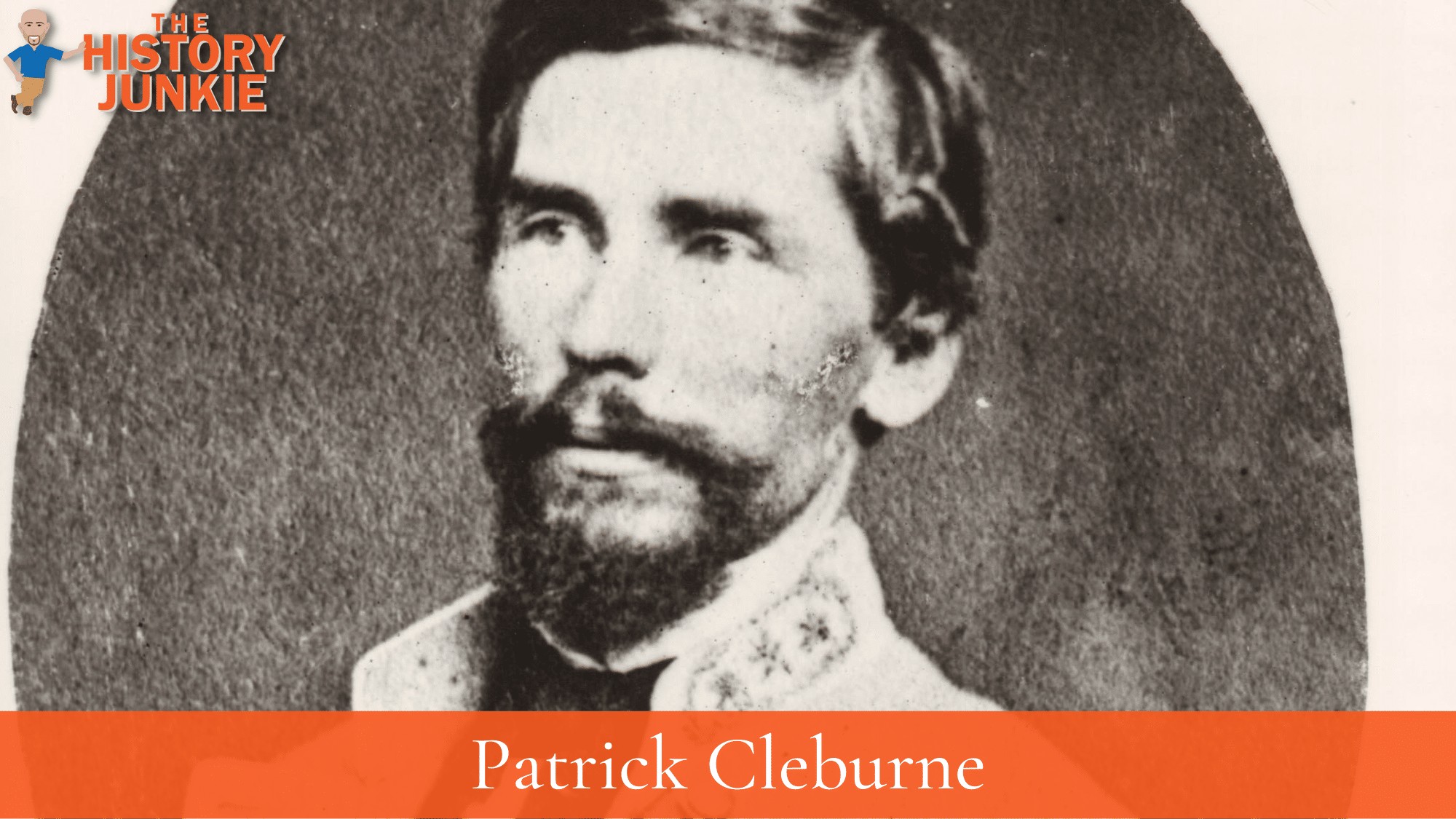 He was known as the "Stonewall of the West" and saw success in the Western Theatre despite the Confederate Army not seeing much success.
His military career began in Ireland prior to his migrating to America. He served in the British Army for three years until he was discharged and then moved to the United States.
Cleburne's strategic use of terrain, his ability to hold ground where others failed, and his talent in foiling the movements of the enemy earned him fame, and gained him the nickname "Stonewall of the West."
Federal troops were quoted as dreading to see the blue flag of Cleburne's Division across the battlefield. General Robert E. Lee referred to him as "a meteor shining from a clouded sky".
In 1864, Patrick Cleburne knew that the Confederacy was in trouble and was losing the war. They could not match the North's manpower and men. Generals such as Grant knew how to use their numbers to their advantage. In order to bolster their numbers, Cleburne proposed that the South emancipate their slaves but not give them equal rights.
His plan failed and allowed his rivals to accuse him of being a union sympathizer.
Prior to the campaigning season of 1864, Cleburne became engaged to Susan Tarleton of Mobile, Alabama. Their marriage was never to be, as Cleburne was killed during an ill-conceived assault (which he opposed) on Union fortifications at the Battle of Franklin, just south of Nashville, Tennessee, on November 30, 1864.
Read Article: Patrick Cleburne Family Tree
Best Moment:
Battle of Ringgold Gap - The Confederates were beaten and in retreat after taking heavy losses at the Battle of Missionary Ridge. Union General Joseph Hooker was in pursuit of the army, but his 15,000 men met stiff resistance from General Cleburne. Cleburne only had 4,000 men, but he was able to hold off an army almost four times his size for a safe retreat.
Worst Moment:
Battle of Franklin - Despite his leadership advising him not to attempt a frontal assault on the Union Army that held a fortified position, John Bell Hood ordered it. Cleburne was quoted telling Hood that he would defeat the Union or fall trying. He would fall along with 14 other commanders in the charge.
6. Joseph Johnston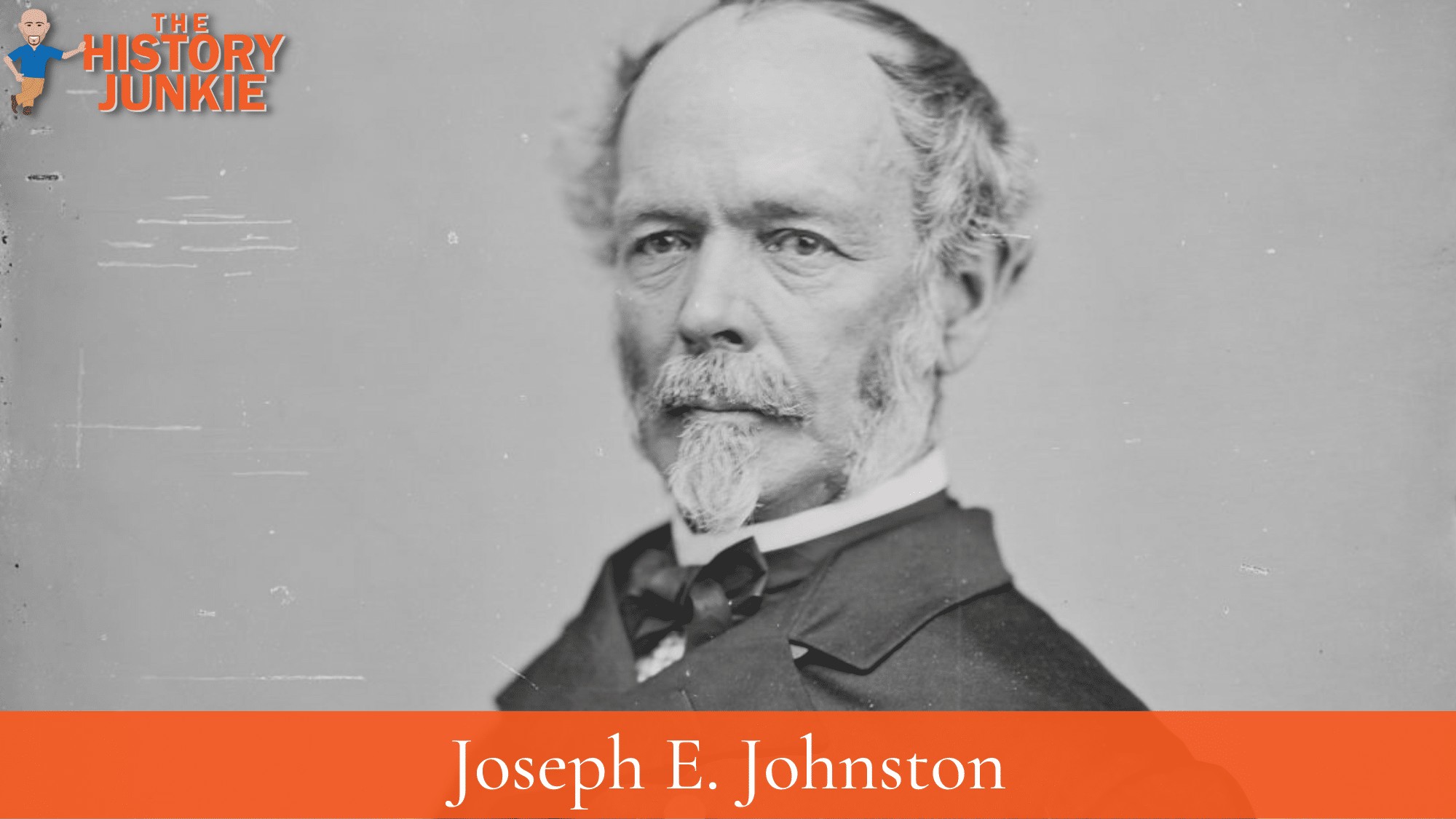 Robert E. Lee gets a lot of praise for how he managed the Confederate Army of Northern Virginia. However, it is Joseph Johnston that was spoken well of in the memoirs of Grant and Sherman.
Johnston was a more defensive fighter who fought textbook and focused on maneuvering his army to avoid heavy casualties. During Sherman's March to Atlanta, he was in constant retreat but inflicted more damage on Sherman's army and slowed his process.
When Jefferson Davis reassigned him and placed the more aggressive John Bell Hood it played into Sherman's hands who had superior numbers and wanted to engage and push his advantage. Sherman praised Johnston for his soldiering and said the war would have been prolonged if Johnston had remained in command.
His biggest flaw was his lack of political finesse. He got into arguments with Jefferson Davis and other prominent politicians within the Confederacy. He did not like to report to Davis and Davis did not know what he was planning to do in the field. Despite his success on the battlefield, this issue plagued his career.
He surrendered his army to William Sherman, and the two would always have mutual respect for each other. He attended Sherman's funeral and did not cover his head out of respect. The weather was rough, and he caught pneumonia and passed away shortly after.
Read Article: Joseph Johnston Family Tree
Best Moment:
Atlanta Campaign - Sherman believed Johnston's strategy would have prolonged the war. Jefferson Davis believed he would let Atlanta fall rather than fight for it. Sherman would have eventually overwhelmed Johnston, but his defensive tactics did serve him better than they did in the Peninsula Campaign.
Worst Moment:
Battle of Vicksburg - This was by far the worst moment for Johnston. His lack of aggression allowed Grant to split the Confederate Army in half and focus his efforts on Pemberton's Army. Johnston could not catch up with Grant, and by the time he did, it was too late, and Vicksburg was under siege. Some argue that he should leave the army after this campaign.
7. John Bell Hood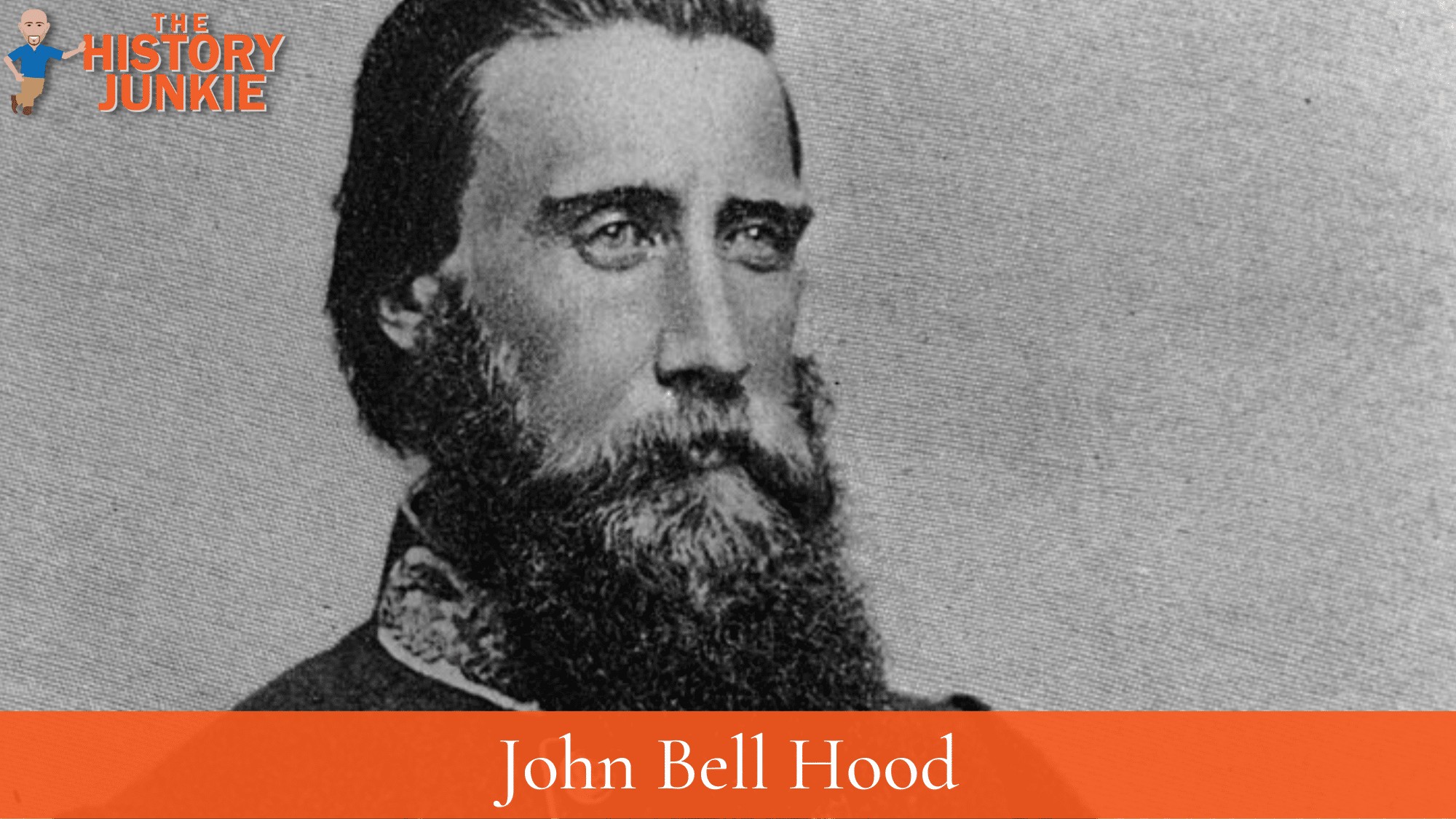 If there was one word that could sum up John Bell Hood it would be aggression.
He was an attacking general and displayed incredible bravery when leading his troops. He suffered multiple wounds during the Civil War, which included the wound at Gettysburg, where he lost the use of his arm.
He began the Civil War frustrated that his home state of Kentucky stayed neutral and did not secede. Instead, he chose to serve with his adopted state of Texas. He began as a major and quickly worked his way up the ranks.
He impressed Stonewall Jackson so much at the Battle of Antietam that he was recommended for Major General.
He became the youngest General to lead an army when he was promoted to Joseph Johnston's position and was ordered to defend Atlanta. Unlike the defensive fighter Johnston, Hood launched frontal attacks against William Sherman's men. This would result in no gain and 20,000 casualties.
He left Atlanta for Sherman and moved towards Tennessee hoping to lure Sherman away from Atlanta. Sherman did not budge, and Hood would be defeated in Tennessee.
He surrendered himself in Natchez, Mississippi, and was paroled on May 31, 1865.
Read Article: John Bell Hood Family Tree
Best Moment:
Battle of Gaines Mill - Hood distinguished himself by leading his brigade in a charge that broke the U.S. line, which was the most successful Confederate performance in the Seven Days Battles. Hood survived unscathed, but over 400 men and most of the officers in the Texas Brigade were killed or wounded. He broke down and wept at the sight of the dead and dying men on the field.
Worst Moment:
Battle of Atlanta - Understandably, Jefferson Davis wanted action and not the constant retreats and maneuvering of Johnston. Hood gave him that, but he did it foolishly. He launched frontal assaults on Sherman, who was ready for them. The frontal assaults did nothing and cost the Confederate Army 20,000 men.
8. Stand Watie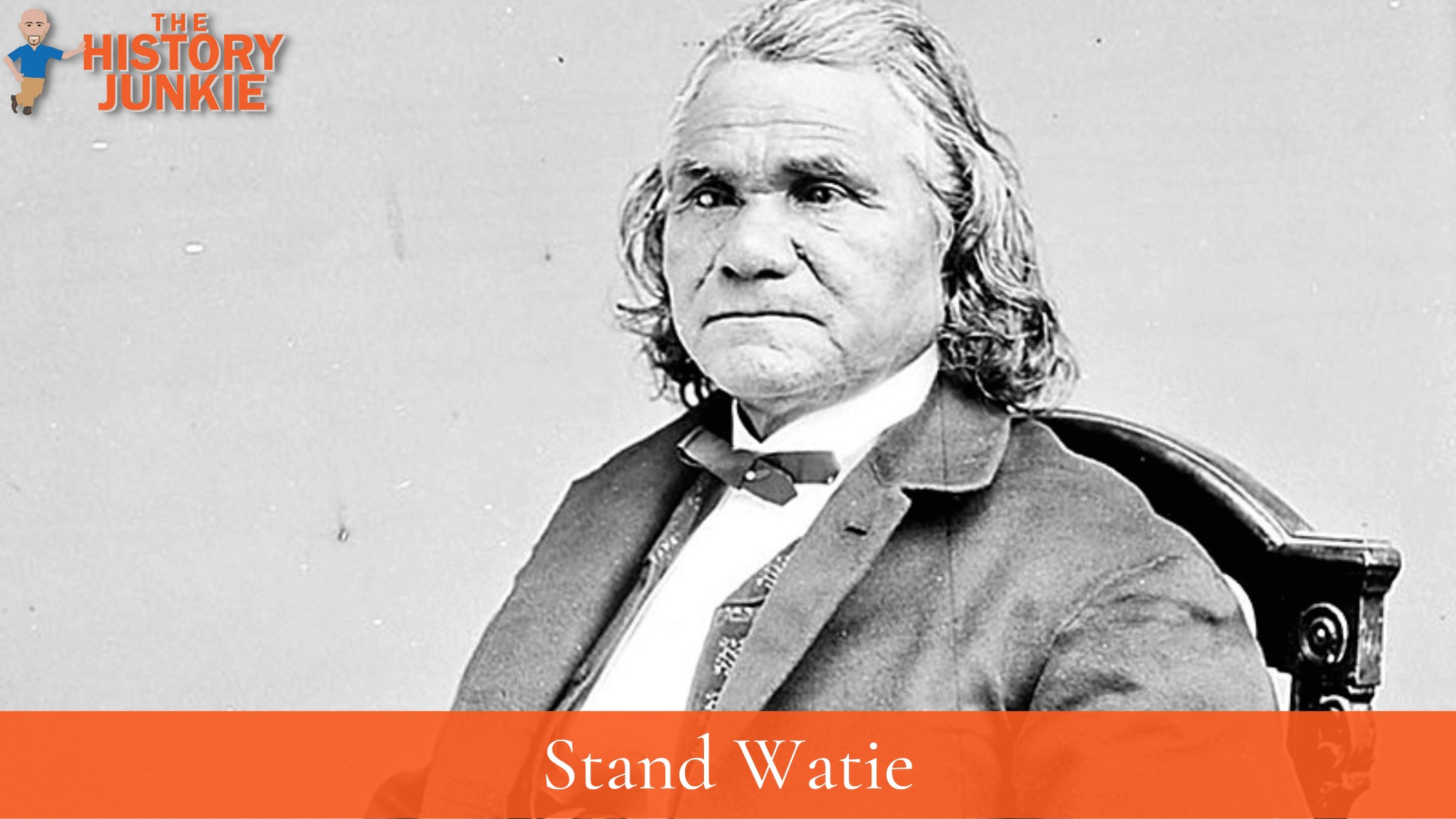 He was the only Native American to rise to the rank of General during the Civil War.
Stand Watie joined the war effort with the Confederacy because he believed that the Union would take his land and make Oklahoma a state. At the time, the United States had thought about admitting Oklahoma, which was part of a semi-sovereign nation.
It should be noted that Watie was also a slave owner.
They fought in a number of battles and skirmishes in the western Confederate states, including the Indian Territory, Arkansas, Missouri, Kansas, and Texas.
Watie's force reportedly fought in more battles west of the Mississippi River than any other unit. Watie took part in what is considered to be the most notable Confederate victory in Indian Territory, the Second Battle of Cabin Creek, which took place in what is now Mayes County, Oklahoma, on September 19, 1864.
He and his men fought hard, and he would be the last field General to surrender to the Union.
Read Article: Stand Watie Family Tree
Best Moment:
Second Battle of Cabin Creek - The battle was significant in that it raised morale and allowed Watie to continue campaigning in the Western theater. It boosted morale but did little in the way of tactical advancement. The West was in control of the Union, and Grant was tightening the noose on Lee in the Eastern theatre.
Worst Moment:
Doaksville - The Confederacy had been defeated throughout the South, and everyone had surrendered, which left the Confederacy nonexistent and unable to defend Indian Territory. Watie would meet Union representatives in Doaksville, which were part of the Choctaw Nation and agree to a ceasefire.
9. J. E. B. Stuart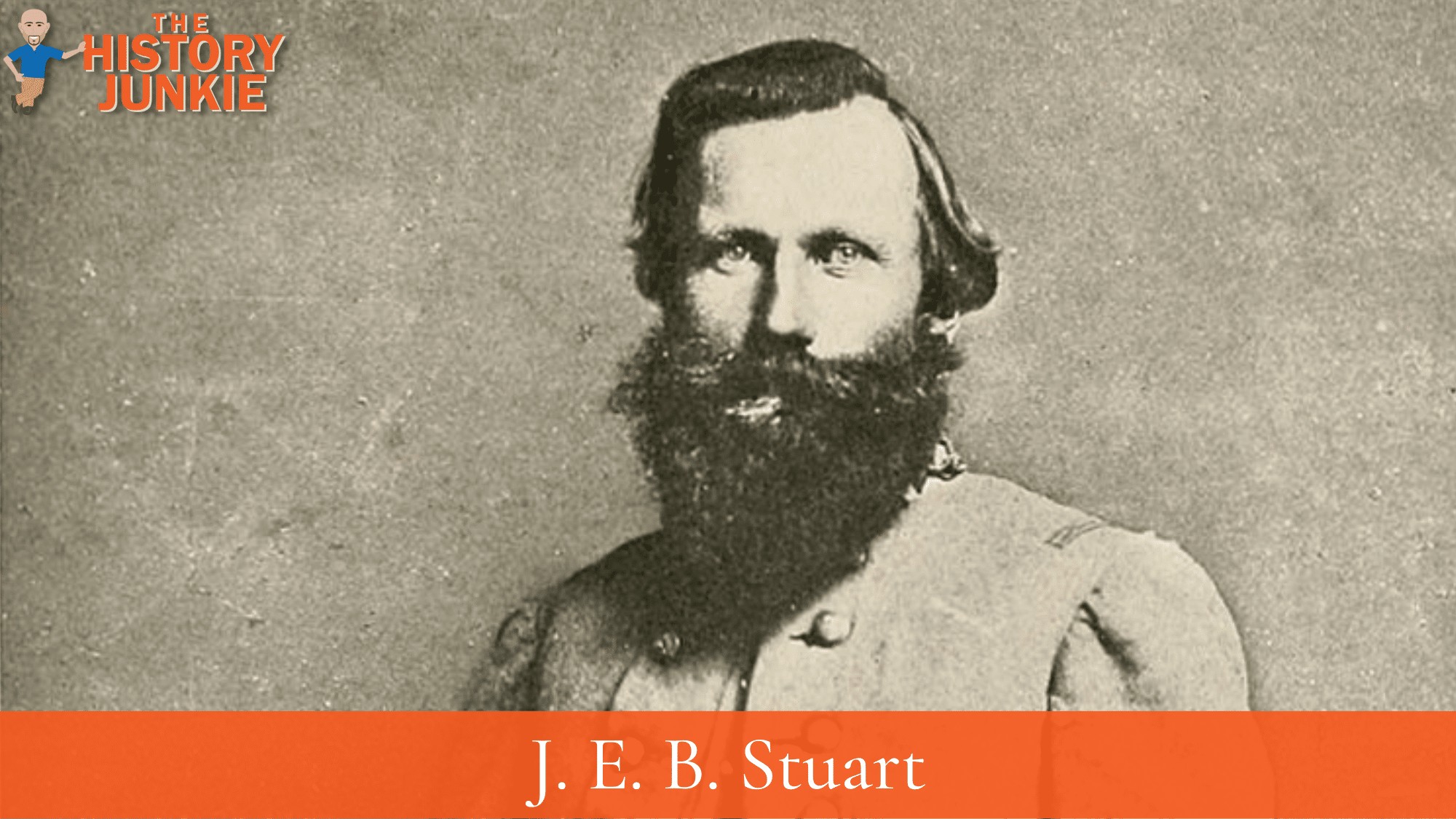 J.E.B. Stuart was a Confederate Cavalry commander who first joined the war and fought under Stonewall Jackson.
He quickly rose to fame for his daring exploits that embarrassed the Union Army during the Peninsula and Maryland Campaigns. His ability to ride and scout were some of the best on both sides of the war, and Robert E. Lee came to rely on him for reconnaissance.
At the Battle of Chancellorsville, he distinguished himself as a temporary commander of the wounded Stonewall Jackson's infantry corps.
It would be during the Battle of Gettysburg that he drew much criticism when Lee became detached from Stuart and did not have an idea what he was up against.
There has been much criticism of Stuart during Gettysburg, and some of it is sensationalized due to the popular movies and books that surround the battle. However, much of the criticism is deserved.
Once Grant took over the Army of the Potomac, he eventually put Philip Sheridan in charge. It would be during the Overland Campaign that Stuart was mortally wounded and died before the war was over.
Read Article: JEB Stuart Family Tree
Best Moment:
Peninsula Campaign - Lee had heard rumors that McClellan's right flank was exposed and ordered Stuart to check if those rumors were true. Stuart audaciously led his cavalry around McClellan's army and got the necessary intelligence about the right flank. He then circled around the Union Army undetected and returned to Lee. He came a few miles away from McClellan. The action embarrassed the already timid McClellan.
Worst Moment:
Battle of Yellow Tavern - The Confederacy was crumbling, and Grant pressed his advantage against Lee. Stuart and Philip Sheridan met in the Shenandoah Valley, where Sheridan would launch an aggressive offensive. They would mortally wound Stuart and cause Lee to lose his most senior cavalry officer.
10. A. P. Hill
A. P. Hill was emotional, aggressive, and frequently ill at pivotal moments, and according to both sides, he was highly regarded. He was the commander of the "Light Division," whose name contradicted itself because they were one of the largest divisions in the Confederate Army, but perhaps Hill wanted them to be aggressive and have quick movements.
He was given accolades during the Peninsula Campaign for the success of his men, but his constant conflict with General Longstreet caused him to be arrested and transferred to Stonewall Jackson. He and Jackson would also not get along, which would be a theme in Hill's career.
He took criticism during the Battle of Gettysburg for getting involved in the fight too quickly and not allowing Lee to get set up. On the 3rd day, Hill's division represented two-thirds of Pickett's Charge, but Lee put Longstreet in command. His men would take the highest amount of casualties during the charge.
He served well during the Overland Campaign but was overwhelmed during the Battle of the Wilderness and would have lost the battle if not for timely reinforcements. After the battle, he would become ill and not return until the Siege of Petersburg.
When he returned, it was the last days of the Confederacy. Hill did not want to live to see the Confederacy fail and at the Third Battle of Petersburg he was killed almost instantly by a Pennsylvania sharpshooter.
Read Article: A.P. Hill Family Tree and Descendants
Best Moment:
Battle of Antietam - While Lee's army was enduring strong attacks by the U.S. Army of the Potomac outside Sharpsburg, Maryland, Hill's Light Division had been left behind to process U.S. prisoners of war at Harpers Ferry. Responding to an urgent call for assistance from Lee, Hill marched his men at a grueling pace and reached the battlefield just in time to counterattack a strong forward movement by the corps of Maj. Gen. Ambrose Burnside, which threatened to destroy Lee's right flank. Hill's arrival neutralized the threat, ending the battle with Lee's army battered but undefeated.
Worst Moment:
Multiple Arrests - He was put under arrest by General Longstreet and General Stonewall Jackson. He had trouble with his superiors due to his aggressive nature. Ironically, he was beloved by his men, and most spoke well of him off the battlefield. However, his aggressive nature, which was his strength, would often become a weakness if unchecked.
11. P. G. T. Beauregard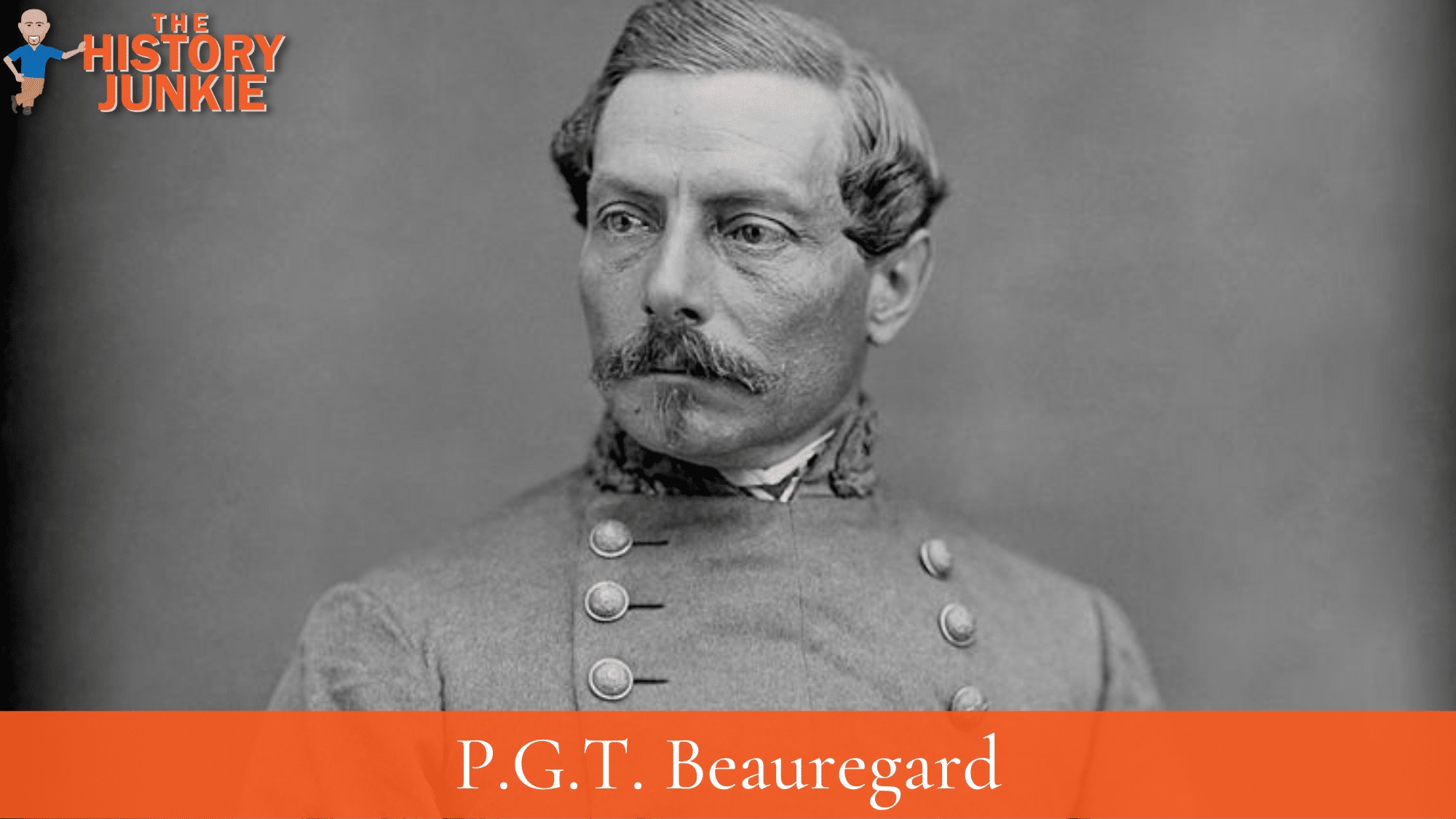 Beauregard was one of the more successful Confederate Generals outside of Robert E. Lee during the Civil War. He gets much of the credit at the beginning of the war but does not play a primary role toward the end.
His first action was taken at Fort Sumter when he ordered the firing of the fort. Ironically, the fort was guarded by a former mentor, Robert Anderson, and his mentor could not hold off the Confederates for long. The American flag was lowered, and Fort Sumter marked the beginning of the Civil War.
Afterward, he joined Joseph E. Johnston in the First Battle of Bull Run. While they both played a role, it was Beauregard who received most of the credit. This is probably due to his personality, as he was more outgoing than Johnston.
In 1863, he helped defend Charleston, South Carolina, from Union attacks. Charleston was a key port for the Confederacy
Beauregard was a genius and inventor, but his personality was not to the liking of Jefferson Davis. He was not given a significant command after Charleston and seemed passive-aggressive when Lee asked for help.
Despite this flaw, his actions at the Second Battle of Petersburg were some of his finest work in the war.
Read Article: PGT Beauregard Family Tree
Best Moment:
Second Battle of Petersburg - On June 15, his weak 5,400-man force-including boys, old men, and patients from military hospitals-resisted an assault by 16,000 Federals. Beauregard gambled by withdrawing his Bermuda Hundred defenses to reinforce the city, assuming correctly that General Benjamin Butler would not capitalize on the opening. His gamble succeeded, and he held Petersburg long enough for Lee's army to arrive. It was arguably his finest combat performance of the war.
Worst Moment:
Battle of Shiloh - The massive frontal assault was marred by Beauregard's improper organization of forces-successive attacks by corps in lines 3 miles long rather than assigning each corps a discrete portion of the line for a side-by-side assault. This arrangement caused the intermingling of units and confusion of command; it failed to concentrate mass at the appropriate place on the line to affect the overall objectives of the attack. Albert Sydney Johnston was mortally wounded, and Beauregard took his place. Instead of pressing his advantage, he halted to wait until morning. In the Morning, Grant was reinforced and defeated the Confederates.
12. George Pickett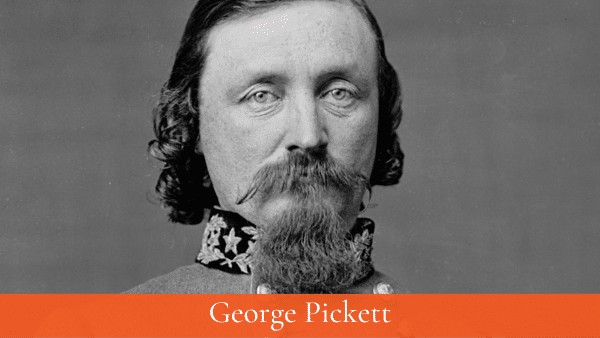 He is best known for his frontal assault at Gettysburg, known as Pickett's Charge, which annihilated much of his men. He went to his grave, blaming Robert E. Lee for the faulty plan, and said that he had killed his men.
However, Pickett did much more than the tragedy that took his men at Gettysburg.
The bulk of his accomplishments took place in 1862 when he found success at Williamsburg and Seven Pines. He then was severely wounded at the Battle of Gaines Mill, which took him out of action for the rest of the summer. When he returned he was promoted to major general.
In 1863, he did not see much action. He was in reserve for the Confederate victory at Fredericksburg and did not participate in Chancellorsville.
The action he did see in 1863 was at Gettysburg and it is well documented what happened to his men during their assault. Pickett never got over the loss and seemed to spiral the rest of the war.
Perhaps his darkest moment occurred when in 1864, he was head of the Department of North Carolina and learned that some of the captured Union soldiers were former Confederates.
In a fit of rage, General George Pickett ordered 22 Union soldiers who had been captured by Confederate forces to be tried by court-martial and summarily hanged in Kinston, North Carolina.
The executions were carried out in front of the soldiers' families and friends, and their bodies were stripped and buried in an unmarked mass grave.
He eventually returned to command his old unit, but was never the same.
Pickett is often viewed as incompetent due to his multiple failures. His dashing appearance and charisma aided his popularity, but on the field, he was not respected by other officers. He failed to achieve his goals many times.
His wife would change his legacy after his death when she became an author and lecturer.
Read Article: George Pickett Family Tree and Descendants
Best Moment:
Battle of Gaines Mill: He was shot off his horse during the battle, but he continued to lead his brigade forward, leading his horse on foot for a while. A second assault by Pickett's brigade, led by Colonel Eppa Hunton, along with the brigade led by Cadmus M. Wilcox, broke the Union line. Pickett feared that he had been mortally wounded, but the wound was initially assessed as minor. However, the shoulder wound was actually severe enough that Pickett was out of action for the next three months, and his arm remained stiff for at least a year. When he returned to action, he was promoted to major general.
Worst Moment:
Battle of Gettysburg: Pickett's Charge was not his fault and General James Longstreet had argued with Lee about the assault. He was simply following the lead of his superiors when his unit took heavy casualties. While the charge was not his fault, what occurred afterward was his own. He never got over it through the entire war, and the charismatic figure developed a bitter attitude that resulted in him blaming other officers for his failures and sentencing 22 Union men to their deaths. He held the bitterness for the rest of his life, which probably aided his ailing health.