#1. The Opata Tribe Lives In The Mexican State of Sonora
The Opata Tribe is a Southwest Indian Tribe that does not live in the United States. They have always resided in Mexico and were once the most populous tribe that lived in Mexico.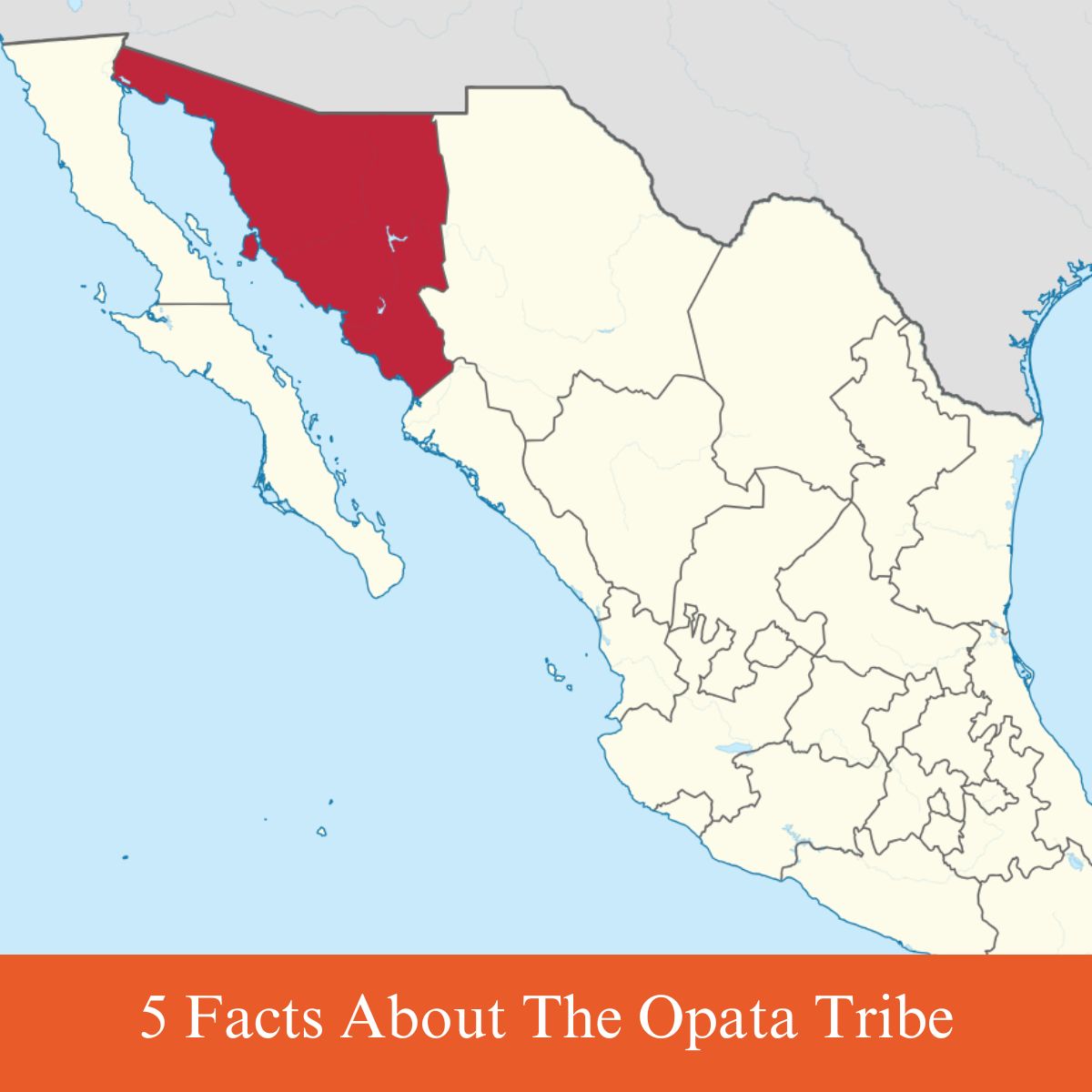 Although most residents of Opata Country today are of Opata descent and acknowledge it, very few Opata traditions are exercised by the general Opatan populace today, and their character is generally mestizaje (mainline Mexican mestizo) as opposed to a traditional indigenous character and lifestyle.
Jump to:
#2. The Spanish Were The First To Make Contact And The Opata Opposed Them
When the Spanish Conquistadors first arrived in the New World, there were different reactions. Some believed they were gods, and some viewed them as a savior of the Aztecs and allied with them.
The Opata did not view them in a positive way.
The Opata fiercely resisted the expedition of Spanish explorer Francisco Ibarra in 1565, and for a period of 60 years thereafter, the Spanish made no further attempts to conquer the Opatería.
However, during that period, the statelets declined and were replaced, in part, by a much-reduced population and a "ranchería" culture of small settlements and dispersed dwellings.
Unfortunately, like most tribes, it would be a disease that would devastate them.
#3. European Disease Destroyed The Opata Tribe
When the Aztecs fell, it was not because of Hernan Cortes initially.
Cortes and his allies barely made it out alive of the Aztec capital after killing Montezuma. The same would be true for the Opata. They initially found success against the Spanish, but over time, the disease took hold, and they lost too much population.
Many tribes lost 50 - 90% of their population, and the Opata was not an exception.
#4. The Apache Were Fierce Enemies Of The Opata Tribe
The Apache Tribe lived on the border of modern Mexico and the United States. They were excellent warriors and had many bloody conflicts with the Opata.
This conflict caused the Opata to gradually become allies with the Spanish, who also had problems with the Apache. Over time, the two would support one another, and the Opata would convert to Christianity and even begin to speak Spanish.
Soon, the once-hated enemy of the Opata had influenced the tribe so much that they did not look much different.
#5. Modern Opata Tribe Members Respect Their History
As the Spanish influence left Mexico after the Mexicans won their independence, the Opata Tribe began to go back to their traditional culture gradually.
However, the ancient Opatan spring procession rite known today as the fariseo (with some Catholicism mixed in) is still exercised during Easter week in most towns and villages in Opata Country.
The rite includes the wearing of masks and the use of traditional Opatan instruments during the procession, which include hand-held gourd rattles, bands of small ankle rattles, and hand-held drums.