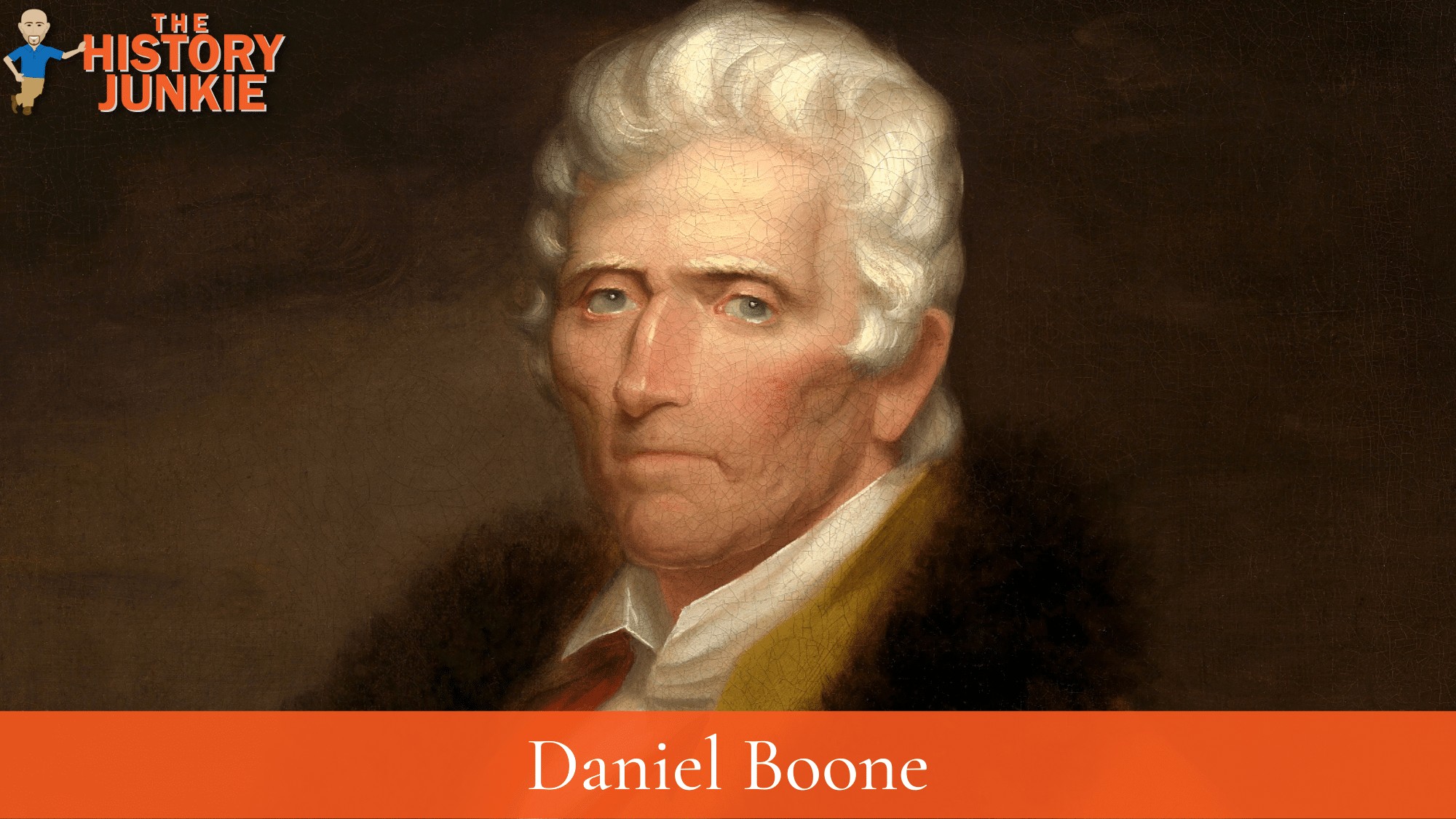 Jump to:
#1. Daniel Boone Was Born A Quaker
When someone thinks about Daniel Boone, they probably think about someone who is daring, a skilled hunter, and excellent in a fight. Ironically, he did not start out that way.
Daniel's family were Quakers, and Quakers were influential throughout the 13 colonies, but their primary influence was in Pennsylvania.
Boone's father, Squire, and his mother were originally from Wales and came from Quakers. Growing up, Boone was raised in a Quaker home. However, the Boone family would run into some issues with the Quakers when some of their children married outside of their religion.
Daniel's father was eventually expelled by the Quakers due to supporting one of his son's marriage. This is probably the reason that the Boones sold their land and moved to North Carolina.
Go To Daniel Boone's Family Tree to Learn More About His Family ->
#2. He Was A Master Hunter By Age 15
With his parent's blessing, Daniel Boone did not attend school often but instead practiced hunting. At the age of 15, he was known for his skill with a rifle.
As he grew older, he developed his skills further. He would go on long hunts and accumulate hundreds of dear pelts in the fall months and then trap beaver and otter in the winter. During these long hunts, it was common for the hunters to inscribe their names on a tree or cave.
Many of these inscriptions have been found throughout his old stomping grounds.
#3. He Survived Multiple Native American Attacks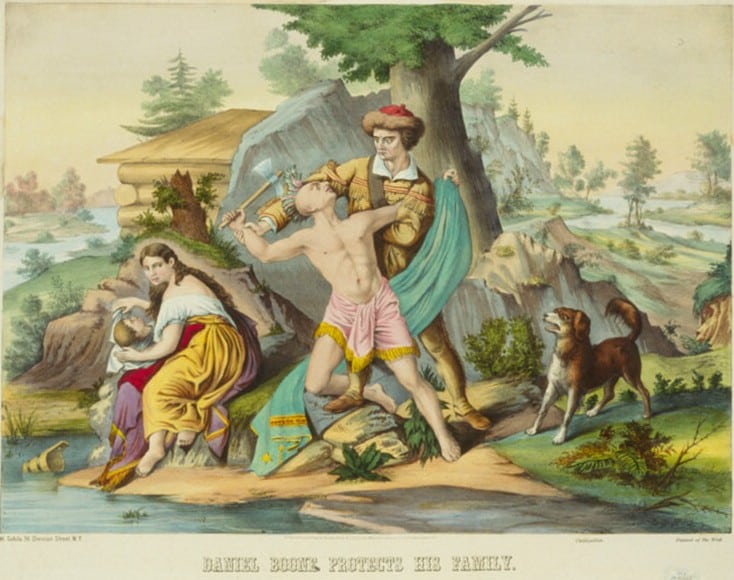 Daniel Boone had many run-ins with the natives.
As a Longhunter, he dealt, traded, and worked with many different Native American tribes. As he began to push further west into Kentucky, his interactions became increasingly violent.
In 1769, he was captured by Shawnee Indians, which would be the first of many interactions with this tribe. In 1773, his son James was killed by Lenape, Shawnee, and Cherokees.
He chased and rescued his daughter after Shawnee kidnaped her.
During the American Revolution, the Shawnee tried to capture Boonesborough, eventually leading to Boone's capture, which he barely survived.
During the American Revolution, he participated in campaigns against the natives under George Rogers Clark and was even captured by British Colonel Banastre Tarleton.
#4. The Shawnee Kidnapped His Daughter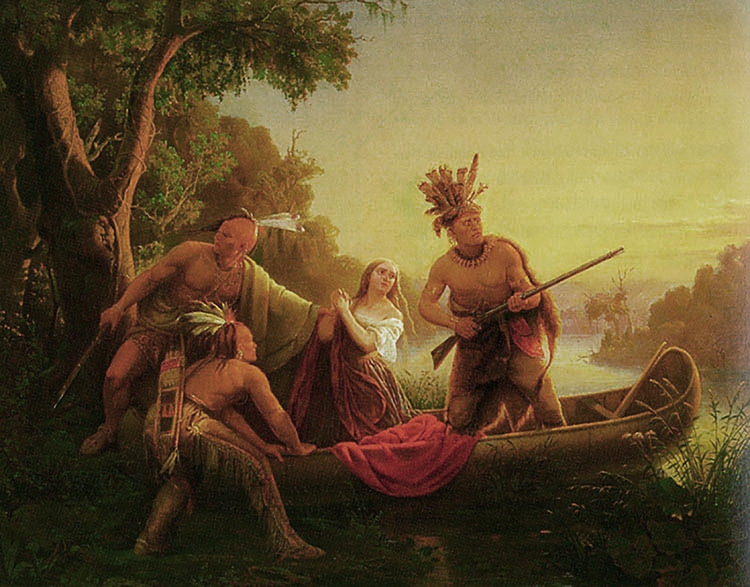 While Americans were reading the Declaration of Independence and the founders were committing treason, Daniel Boone was on the other side of the Appalachian mountains tracking natives who had kidnapped his daughter.
On July 14, 1776, Jemima Boone and two other girls were captured by a Shawnee war party. The natives had become increasingly aggressive due to the encroachment on their land.
In response to their kidnapping, Boone and a group of men pursued the natives for two days. After they caught up with the natives, they ambushed them and rescued the girls.
This would become the most celebrated act in Daniel Boone's life.
#5. Boone Blazed The Wilderness Road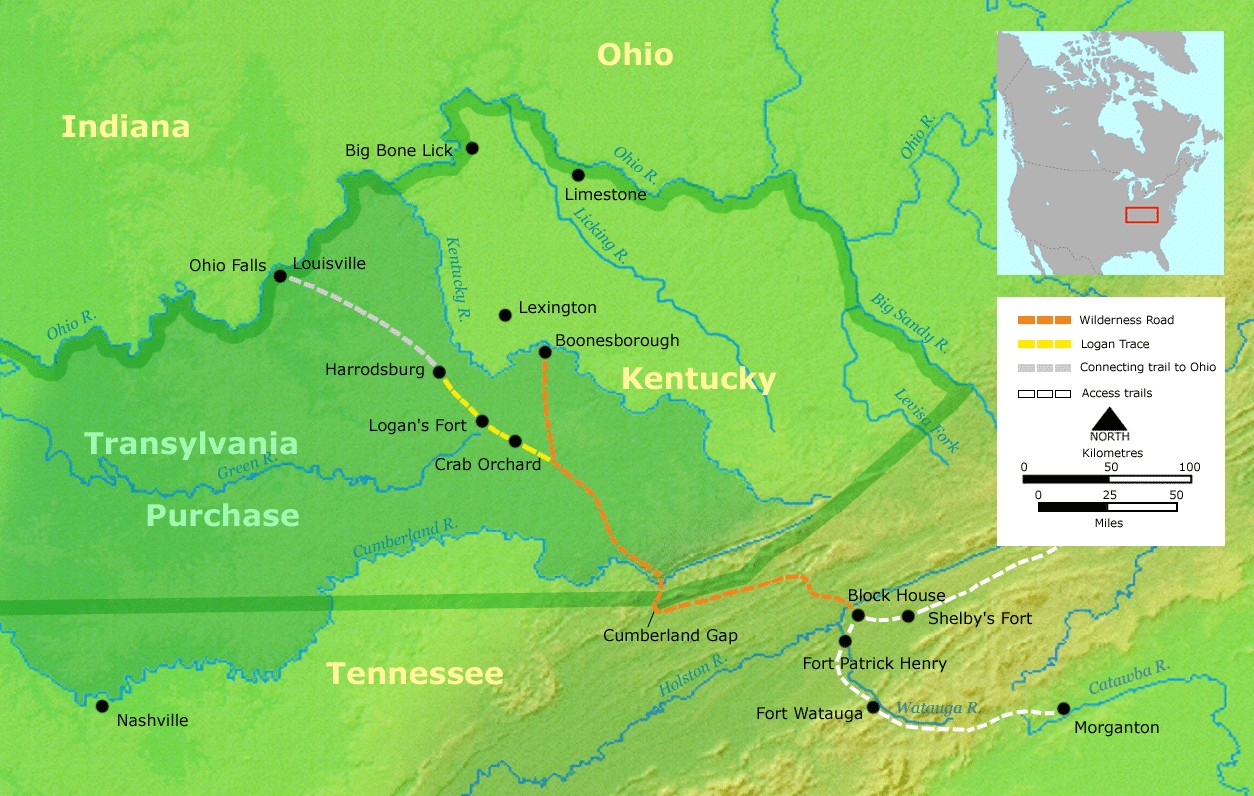 In 1775, Daniel Boone blazed a trail for the Transylvania Company from Fort Chiswell in Virginia through the Cumberland Gap.
It was later lengthened, following Native American trails, to reach the Falls of the Ohio River at Louisville. The Wilderness Road was steep, rough, and narrow and could be traversed only on foot or horseback.
Despite the adverse conditions, thousands of families used the Wilderness Road. In 1792, the new Kentucky legislature provided money to upgrade the road. In 1796, an improved all-weather road was opened for wagon and carriage travel.
The road was abandoned around 1840.
#6. Daniel Boone Became a Celebrity
If not for the writing of pioneer historian John Filson, then there is a good chance that Daniel Boone died as a local hero or unknown.
John Filson wrote the book The Discovery, Settlement, and Present State of Kentucke.
The book shares many stories of Daniel Boone's adventures and would catch the attention of many citizens on the East Coast and would even cause a rise in migration to Kentucky, which would ignite a border war with the Shawnee.
#7. Boone Moved Out Of The United States
As popular as Boone was, he always struggled financially. Debts added up on him, and eventually, he decided to avoid all the debts and start fresh in Spanish Louisiana.
In 1799, Boone and his family moved into what is now known as Missouri. He would live outside the United States until President Thomas Jefferson made the Louisiana Purchase.
He was appointed captain of the local militia. Because Boone's land grants from the Spanish government had been largely based on oral agreements, he again lost his land claims.
In 1809, he petitioned Congress to restore his Spanish land claims, which was finally done in 1814. Boone sold most of this land to repay old Kentucky debts.
When the War of 1812 came to Missouri, Boone's sons, Daniel Morgan Boone and Nathan Boone, took part, but by that time, Boone was much too old for militia duty.
#8. Daniel Boone Died In Missouri
Daniel Boone's name is synonymous with Kentucky, yet that is not where he spent his final years. The last twenty years of his life were spent in Missouri, where he would still go on long hunts despite struggling with arthritis.
He remained a legend, and those who hunted with him knew him as an American legend. He had participated in many wars, including Indian wars that are lesser known.
Controversy over his burial arose in 1845 when Boone's remains were taken back to Kentucky. His family in Missouri was not happy and perhaps created a legend surrounding his remains.
According to this story, Boone's tombstone in Missouri had been inadvertently placed over the wrong grave, but no one had corrected the error. Boone's Missouri relatives, displeased with the Kentuckians who came to exhume Boone, kept quiet about the mistake and allowed the Kentuckians to dig up the wrong remains.
There is nothing concrete that shows this actually happened, so it remains a myth.