The Cayuga tribe made their home in what became the New York colony, whose name meant "people of the swamp." They were one of the original tribes to join the Iroquois Confederacy and are considered Iroquois, along with the Mohawk, Oneida, Seneca, Onondaga, and Tuscarora tribes.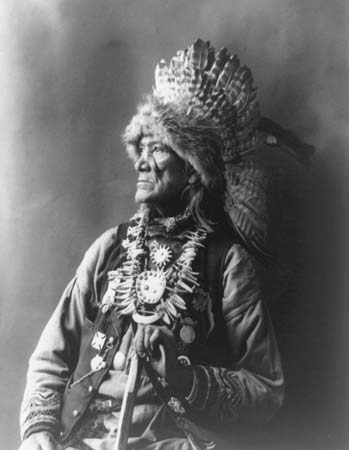 Jump to:
Cayuga Tribe Facts: French and Indian War and Revolution
The Cayuga, due to their alliance, allied with the British and tended to have conflicts with tribes such as the Algonquin, who were allied with the French. This naturally led to them siding with the British during the French and Indian War. After the British victory in Quebec, the Iroquois continued to remain a strong alliance and force against the natives in North America.
In 1776, the 13 original colonies claimed independence and went to war with Great Britain. This time, the story would be different for the Cayuga. The Cayuga, along with their allies, attacked the western frontiers of the New York Colony, Connecticut Colony, and Pennsylvania Colony.
In retaliation, George Washington assigned his General John Sullivan and James Clinton to lead the Sullivan Expedition to stop the Iroquois Confederacy from harassing the frontier. Sullivan mobilized 6200 and proceeded to annihilate much of the Iroquois nation, especially the Cayuga people. The survivors fled and merged into other tribes, and the Iroquois lost most of their influence.
Cayuga Tribe Facts: Post Revolution
After the American Revolutionary War ended, the Cayuga, along with their allies in the Iroquois nation, were given some land grants in Canada since they were British allies.
Some Seneca and Cayuga had left the area earlier, even as Tuscarora were migrating north in the early decades of the 1700s, going west of the Alleghenies to the long depopulated Ohio Country lands, settling in Western Pennsylvania, West Virginia, and Eastern Ohio.
These tribes became known as the Mingo or "Black Mingo," for they had a bad reputation, so were able to take in their kin after that systematic bloodletting in 1779. After the Sullivan Campaign, more Cayuga joined them, as well as some other bands of Iroquois who left New York before the end of the Revolutionary War.
As the American Revolution was nearing its end, settlers resumed trekking west of the Alleghenies in a trickle that, by 1810, became a flood. Other eastern Amerindians, joined by eastward remnants of Susquehannock and large groups of Delaware peoples, had also traveled the ancient trails through the gaps of the Allegheny to found settlements such as Kittanning and others in the Ohio Valley.
Only weakened cobbled-together tribes, such as the Mingo, were in the land, which was still mostly empty, creating a situation drawing settlers west in increasing numbers. By 1831, those Indians left in the lands east of Ohio were removed to the Oklahoma territory.
Click here to learn more about the Iroquois Confederacy and its History
Cayuga Tribe Facts: Online Resources
SaveSave