John Tunstall was born in London, England, and became a rancher and merchant in Lincoln County, New Mexico. He would compete with Irish ranchers and politicians who ran the town.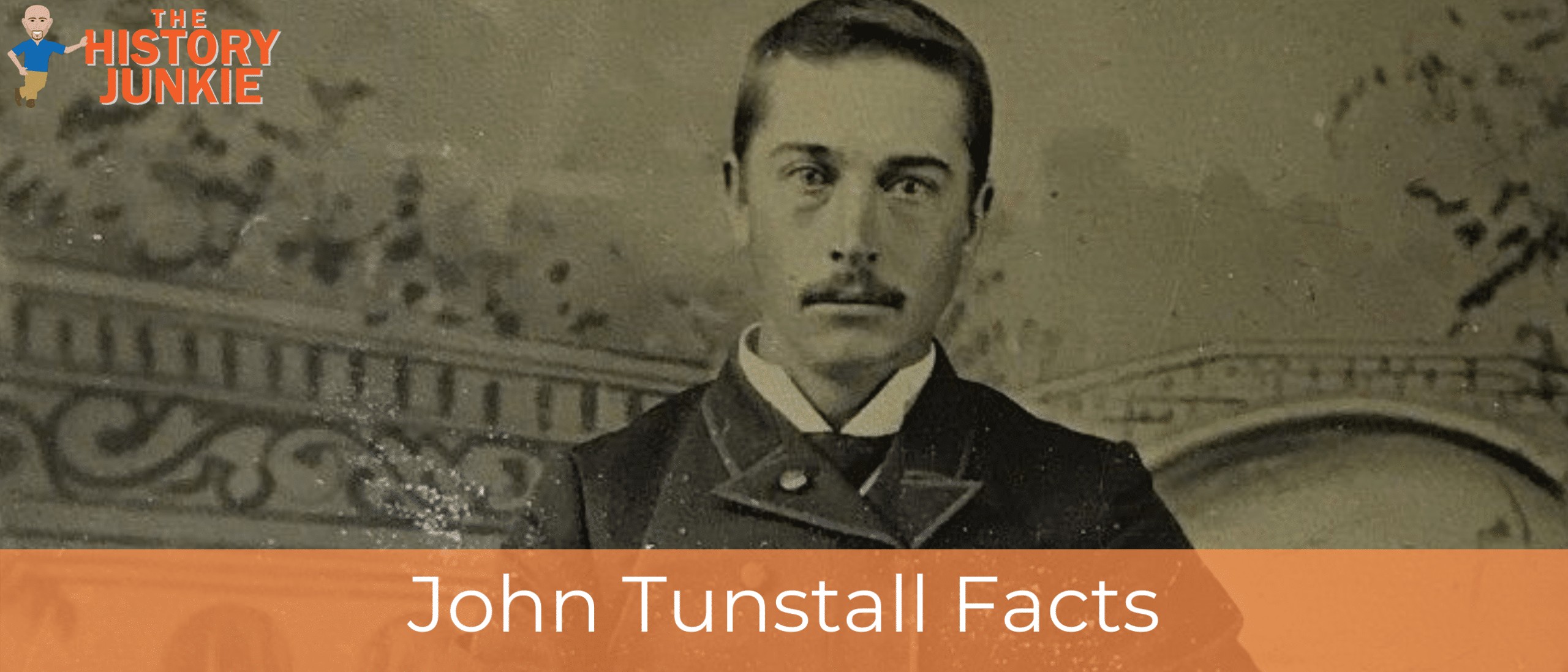 The competition became fierce and eventually deadly when Sheriff William Brady led a posse to kill John Tunstall.
John Tunstall's death would ignite the Lincoln County War and give birth to the most notorious gunslinger of the Wild West, Billy the Kid.
Jump to:
Early Life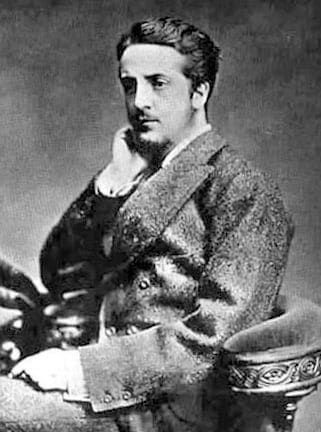 John Tunstall was born in London, England, to a somewhat wealthy family. His father was a businessman who provided a good life for his children and had interests in Canada.
He received a good education and learned how to become a successful businessman by the actions of his father. Money seemed to come easy to him, even at a young age.
When John Tunstall was 19 years old, he emigrated to Canada. Specifically, he worked in Victoria, British Columbia, in 1872 and worked at Turner, Beeton & Tunstall, a store in which his father was a partner.
He had also saved some money to invest.
Move West
In February 1876, John left Canada for his own dreams that lay in the West of the United States of America. He first arrived in California but opted for New Mexico since the land was cheaper and less populated. After his arrival, he met and befriended a young lawyer named Alexander McSween.
The two wanted to go into business together and began to survey the landscape. McSween already had ties in Lincoln County and told Tunstall of the potential profits to be made.
The two became business partners and tried to get the support of a wealthy rancher, John Chisum.
The young British man bought a ranch on the Rio Feliz, some 30 miles nearly due south of the town of Lincoln, and went into business as a cattleman. In the town, he also set up a mercantile store and bank down the road from the Murphy & Dolan mercantile and banking operation.
It had been established a few years earlier by James Dolan, Lawrence Murphy, and John H. Riley, all of Irish ancestry. The Murphy-Dolan store was known colloquially as "The House."
Murphy and Dolan ran the town and surrounding county of Lincoln as though the area were their fiefdom. Any business transaction of consequence in the county passed through them.
They controlled the court. The Sheriff of Lincoln County, William J. Brady, was theirs. Tunstall was eager to make money in Lincoln County. Offering decent prices and reasonable dealings at his store, he attracted locals eager to find a competitor to Murphy and Dolan.
This, in turn, threatened to break their business monopoly over the town.
Murder
John Tunstall's business put him into conflict with many powerful men. These men held influence over the political, economic, and judicial structure that ruled New Mexico Territory. He was in a lose-lose situation.
This group of men was known as the Santa Fe Ring, which included many powerful and corrupt men.
When too many of the residents of Lincoln switched their business to Tunstall's store, Murphy-Dolan began a slide into bankruptcy, and Catron's bottom line was affected.
Murphy and Dolan tried to put Tunstall out of business, first harassing him legally, then trying to goad him into a gunfight. They hired gunmen, most of whom were members of the Jesse Evans Gang, aka "The Boys."
Tunstall recruited supporters of his own: half a dozen local small ranchers and cowboys from those who disliked Murphy and Dolan. These men worked his ranch and protected him while he tried to settle his conflict with Murphy/Dolan.
One of Tunstall's employees was the 18-year-old William Bonney. He was later dubbed as "Billy the Kid" when leading a gang of his own.
On 18 February 1878, Tunstall, Dick Brewer, John Middleton, Henry Newton Brown, Robert Widenmann, Fred Waite, and Billy the Kid were driving nine horses from Tunstall's ranch on the Rio Feliz to Lincoln.
A posse deputized by Lincoln Sheriff Brady went to Tunstall's ranch on the Feliz to attach his cattle on a warrant that had been issued against his business partner, McSween.
Finding Tunstall, his hands and the horses were gone. A sub-posse broke from the main posse and went in pursuit. But these horses were not covered by any legal action.
Some of the men rode ahead after Tunstall and caught him and his men a few miles from Lincoln in an area covered with scrub timber. Tunstall, the nine horses, and his hands were spread out along the narrow trail. Bonney, who was riding drag, alerted the others.
The deputies began firing without warning. Tunstall's hands galloped off through the brush to a hilltop overlooking the trail. Tunstall first stayed with his horses, then rode away but was pursued by the three deputies.
Only the three deputies survived the confrontation. Most historians believe that Tunstall likely surrendered. He was reported as shot through the chest with a rifle and shot in the back of the head with a revolver. The crime scene was most likely staged.
This led to the formation of the Regulators and the beginning of the Lincoln County War.
Aftermath
After the formation of the Regulators, many of Tunstall's enemies were tracked down and killed. Some of the Regulators also lost their lives to the law.
Many of these men launched their criminal careers after the war had been decided.
Billy the Kid, Dick Brewer, Chavez y Chavez, Doc Scurlock, Charlie Bowdre, George Coe, Frank Coe, Jim French, and others would do their best to deliver justice for their beloved friend.