The Spanish Conquistadors would change the course of history.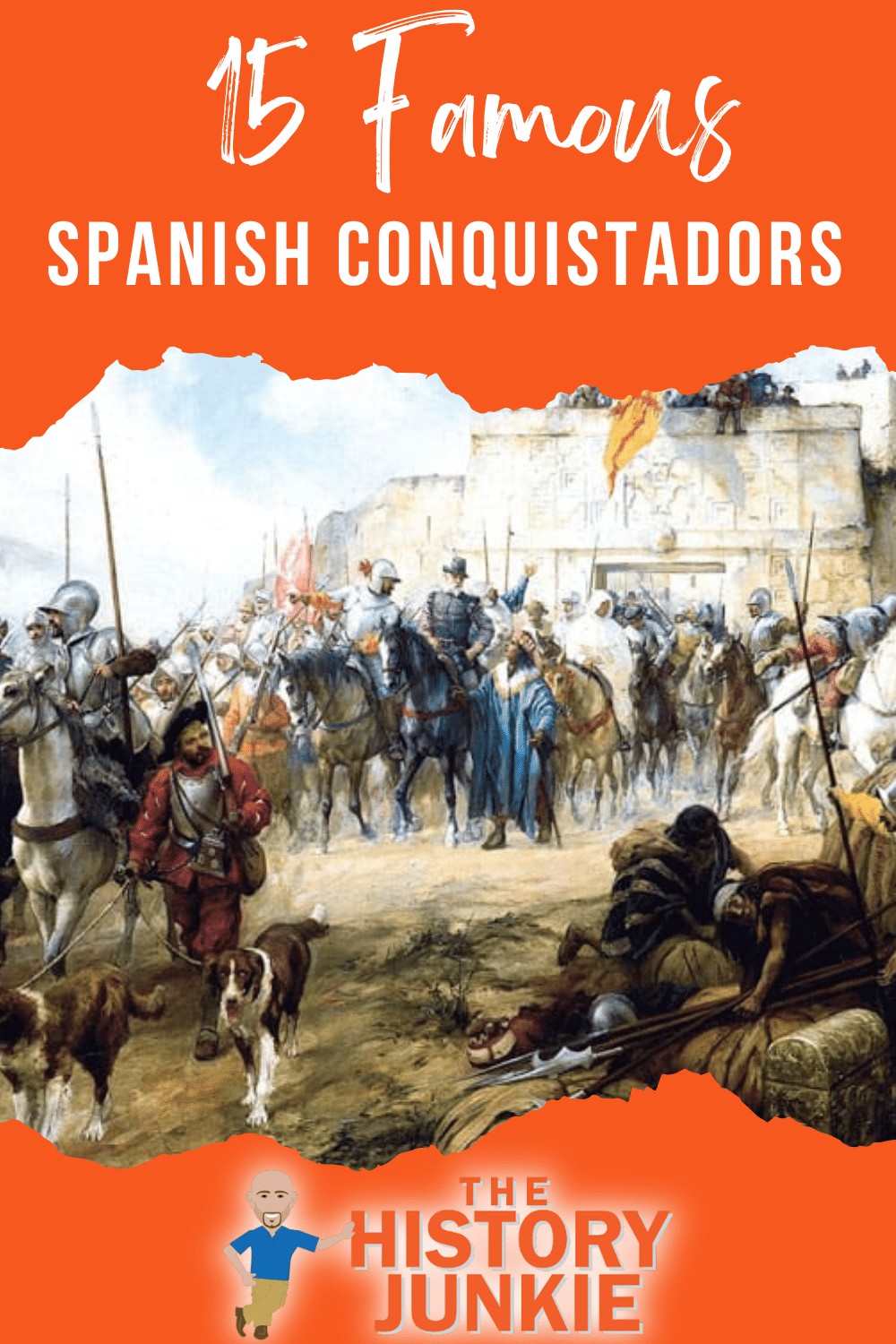 After Christopher Columbus discovered a new world, it ignited Europe and its powers. Spain would be the first country to get a foothold in the New World, and they did so on the back of their Conquistadors.
Jump to:
Also Read: Age of Exploration Timeline
The following is a list, not a rank, of the most famous Spanish Conquistadors that changed the world forever. Their swords would end ancient civilizations, and the diseases they carried would cripple Native Americans.
The Aztecs, Incas, Mayans, and many other Native American tribes had ruled their respective continents for centuries, and by the end of the 16th century, their cultures would be in ruin.
1. Hernan Cortes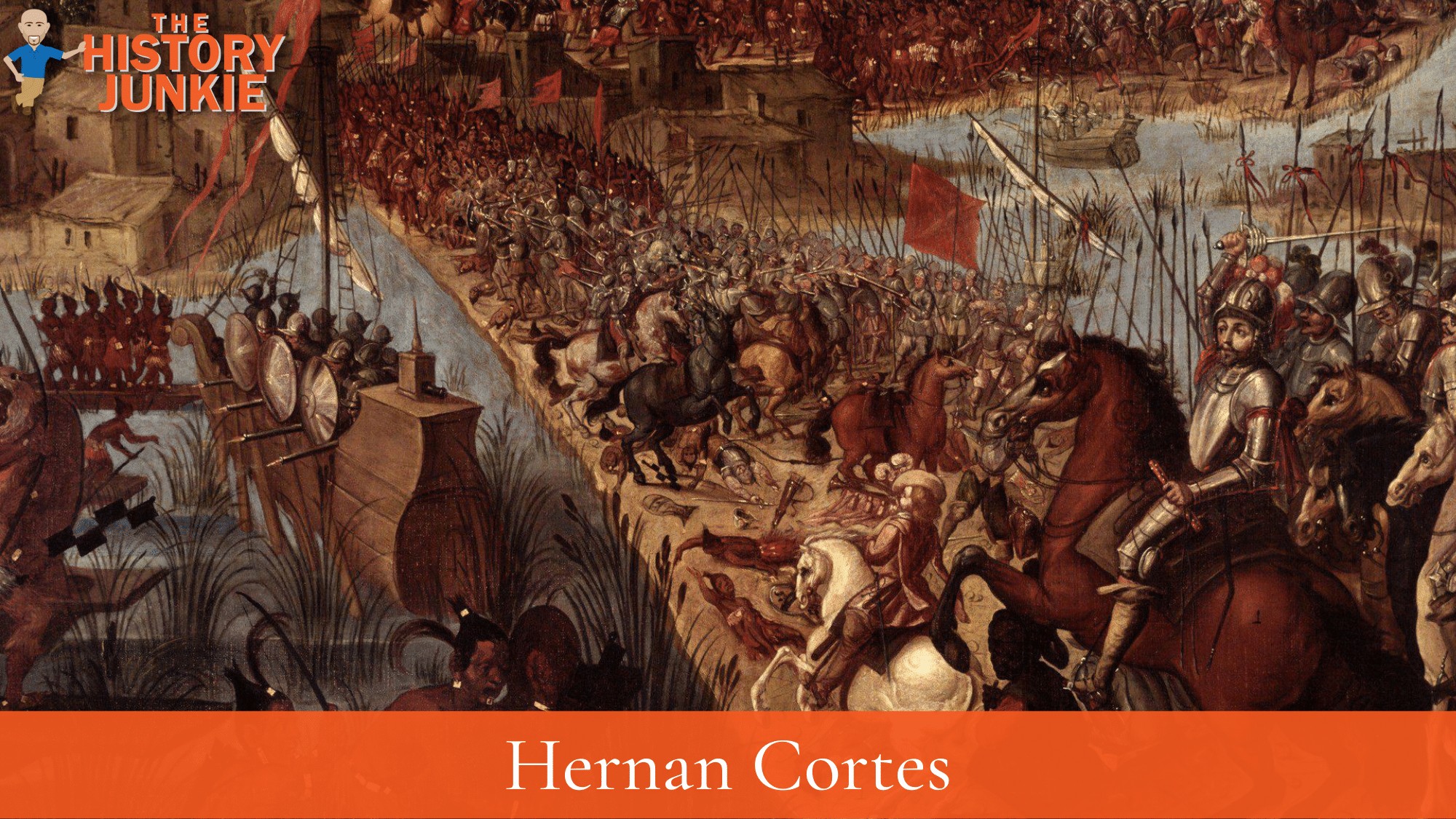 The most famous Spanish Conquistador is Hernan Cortes, who conquered the Aztecs and created opportunities for those who followed him.
He was fierce in his conquest and the quest for gold, but most do not know that his attempt to conquer the Aztec Empire almost failed.
Also Read: Hernan Cortes Timeline
After assassinating Montezuma, Cortes and his men were ambushed by Aztec warriors who had figured out that the Spanish Conquistador was not a god but a conqueror. Many of his men were caught and slaughtered on the altar of Aztec gods, while Cortes barely escaped with his life.
The Aztecs chased the Spanish from their land but did not know that the weapons of their destruction had already been released within their walls. European disease, specifically smallpox, would devastate their population.
Also Read: 15 Facts About Hernan Cortes
This would be true for most Native American Tribes throughout North and South America. They did not have immunity, and their populations would drop by 30 - 80%.
Cortes and his Native allies returned to a weakened Aztec nation. He would utilize European warfare techniques that the Aztecs were not familiar with, such as siege warfare and a divide-and-conquer strategy.
These tactics, along with disease, destroyed the Aztecs.
Cortes would become the Governor of New Spain and live another 26 years after the conquest.
2. Francisco Pizarro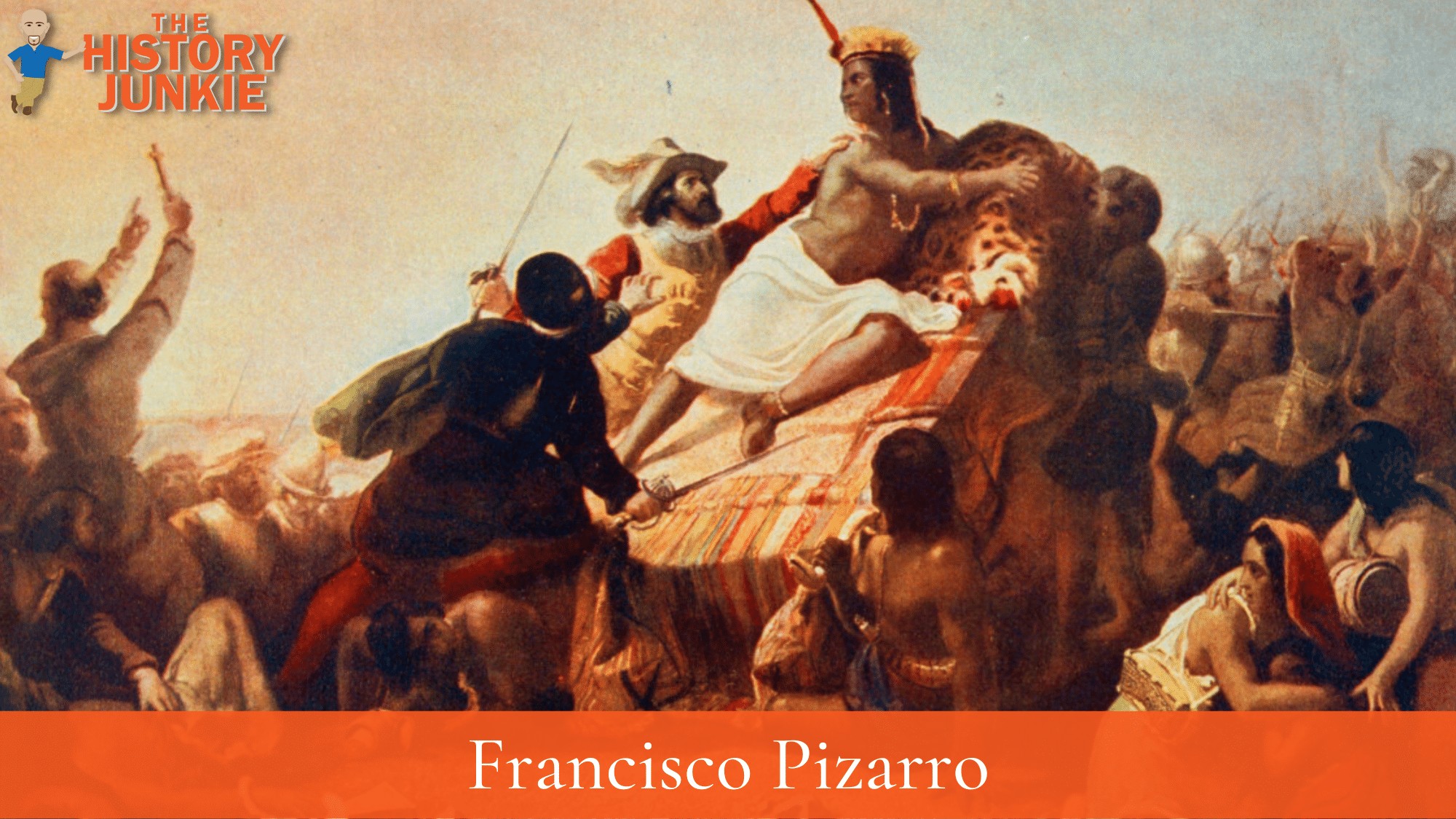 Hernan Cortes conquered the Aztec Empire, while Francisco Pizarro would claim his fortune by leading the conquest of the Incan Empire.
The arrival of the Spanish in the New World introduced the natives to European disease. Just as Cortes conquered the Aztecs due to the loss in population, Pizarro would also benefit from the illnesses that plagued the natives.
The Incas lost 65 - 95% of their population prior to Pizarro's arrival. This included their leader, Wayna Qhapaq.
Also Read: Famous Native Americans in American History
With their leader dead, the empire fell into the hands of his two sons, which then began a civil war among the nation. Atahualpa would win the civil war, and when Pizarro arrived, he organized a meeting with the young ruler.
The first evening was fun, with many drinks and horse displays. Still, the following day, Pizarro launched a surprise attack on Atahualpa and killed 7,000 of his warriors without losing a single Spanish man. Atahualpa would be captured and eventually executed.
Pizarro then captured Cuzco, but he would not enjoy his spoils peacefully. The Incas had adapted to the Spanish style of warfare and had developed effective counters to their tactics.
Perhaps the most effective of these military innovations was the one that dealt with the Europeans' greatest advantage on the battlefield: horses. Incan soldiers would offer battle but hold their position until the Spaniards had concentrated their cavalry in order to break the indigenous line.
They would then fall back before the cavalry charge and draw the Europeans into a canyon where prepositioned forces could crush them under avalanches of rocks and missile weapons. Instead of charging the numerically inferior Europeans as they had done early on, Incan soldiers used their discipline and knowledge of the terrain in order to draw the armored cavalry charge into a death trap.
Well-documented battlefield deaths show that many more Spaniards died in these battles than in the early days of the war when, theoretically, the Inca had a much greater advantage.
Despite winning the majority of the battles, the inability of the Incan forces to overwhelm Cuzco's fortifications, manned as they were by only 200 fighting men armed with gunpowder weapons, signaled the definitive victory of Spanish forces.
Despite his success, Francisco Pizarro and another conquistador, Diego de Almagro, had a contentious rivalry that split the Spanish into factions and would last through the generations. Pizarro would be assassinated by those loyal to the Almagro family in 1541.
3. Ponce De Leon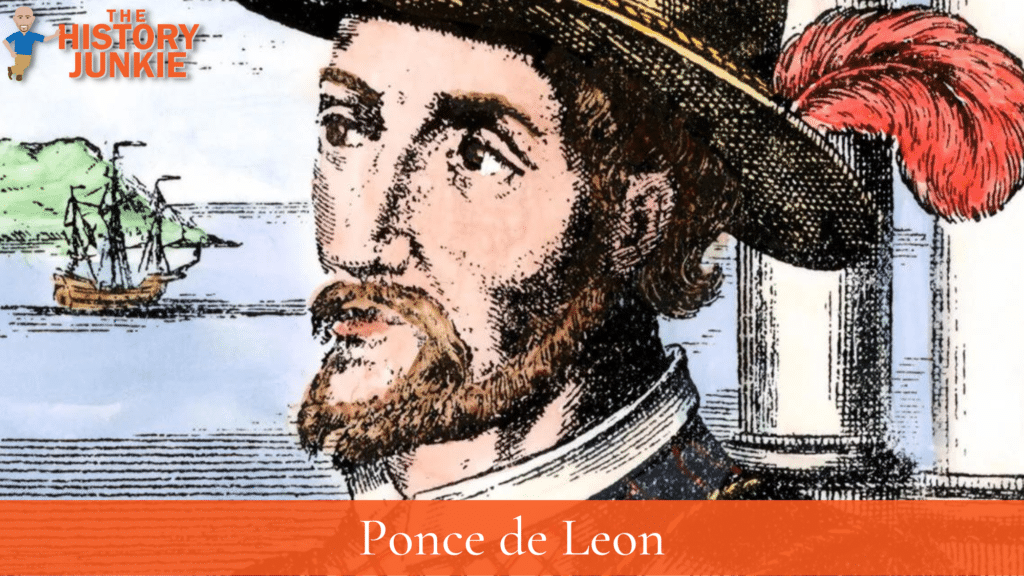 Ponce de Leon was the first Spaniard to explore Florida. While he did not conquer any of the native tribes like Cortes or Pizarro, he supposedly searched for the mythical fountain of youth and mapped out what became known as La Florida.
After mapping out his discoveries, he returned to Spain, where he was knighted by King Ferdinand and made governor of Puerto Rico.
King Ferdinand also gave him authority to settle Florida, which Ponce de Leon would attempt when he sailed back to the New World.
While trying to settle the new territory, he came in contact with the Calusa tribe, and the contact was not ideal.
They were not friendly to him or his men. The colonization attempt was abandoned, and Ponce de Leon was seriously wounded in the skirmish.
The Spanish returned to Cuba, where Ponce tried to heal from his wounds, but he died in Cuba instead.
4. Hernando de Soto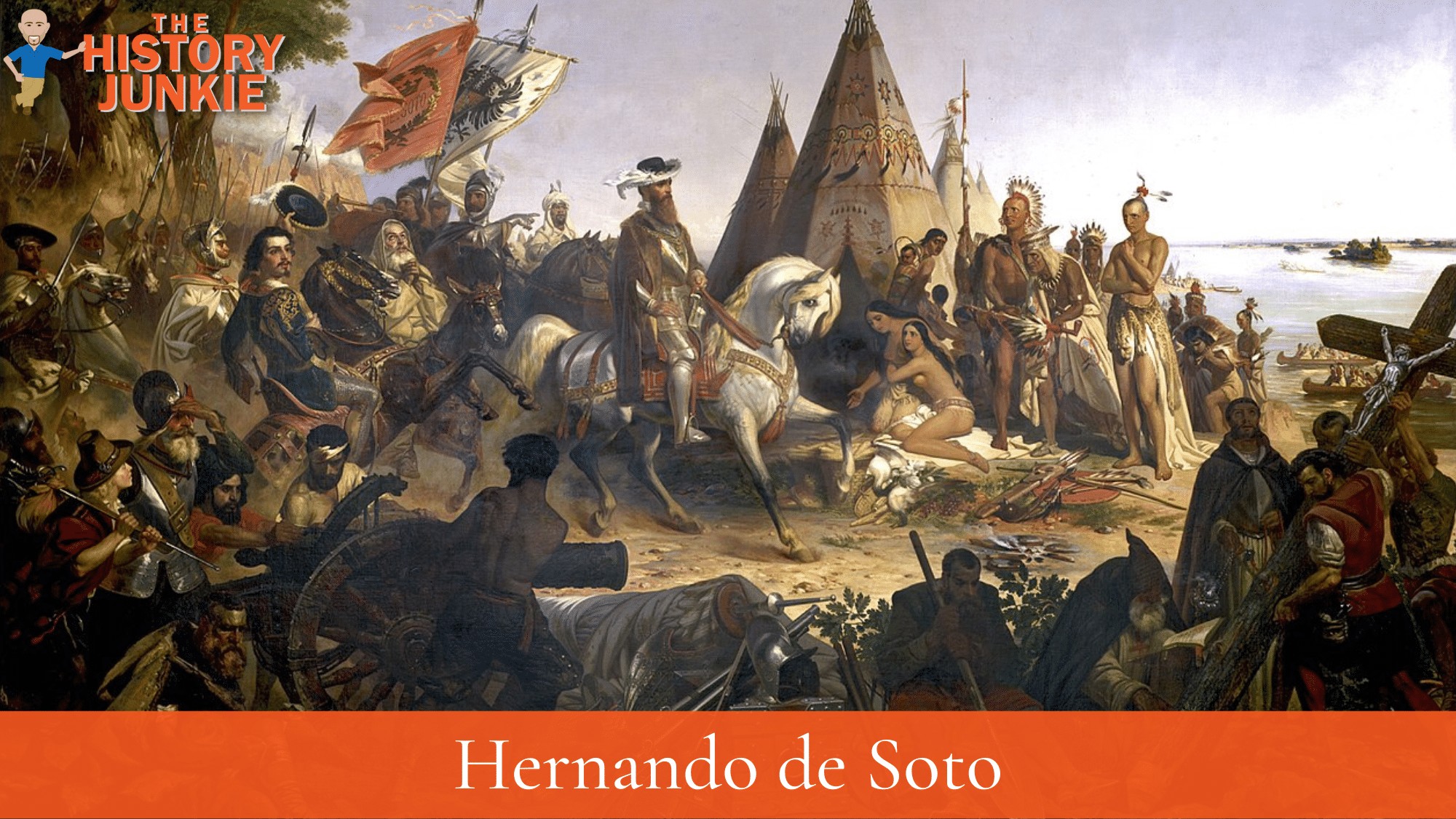 Hernando de Soto was a man who impacted the South and North American continents.
He was with Francisco Pizarro when the Incan Empire fell and was the first to enter the city of Cuzco. He also witnessed the death of the Incan ruler.
He returned to Spain and was given the authority to conquer and colonize Florida. This task would prove to be more difficult, and he would never find a permanent colony in Florida. However, he would be the first Spanish Conquistador to explore the Southeastern part of North America.
He spent over two years exploring the continent and would be the first to discover the Mississippi River. Although it was an important discovery for Hernando de Soto, it was an obstacle that he had to overcome. His mission was to find riches, not rivers.
In order to avoid conflict with the natives, he convinced them that he was a deity. During his journeys, he interacted with native tribes such as the Apalachee and other Southeast Indian tribes. He met a female chief and interacted with the powerful Tuskaloosa.
He had a conflict with Tuskaloosa, who, in response to de Soto's actions against him and his tribe, attacked them. Tuskaloosa lost, and de Soto burned their village.
Hernando de Soto became very sick and would die of fever in 1542. His men buried him secretly to avoid conflict with the natives. Although some were beginning not to believe his lie of being a deity, some still believed he was immortal.
5. Vasco Nunez de Balboa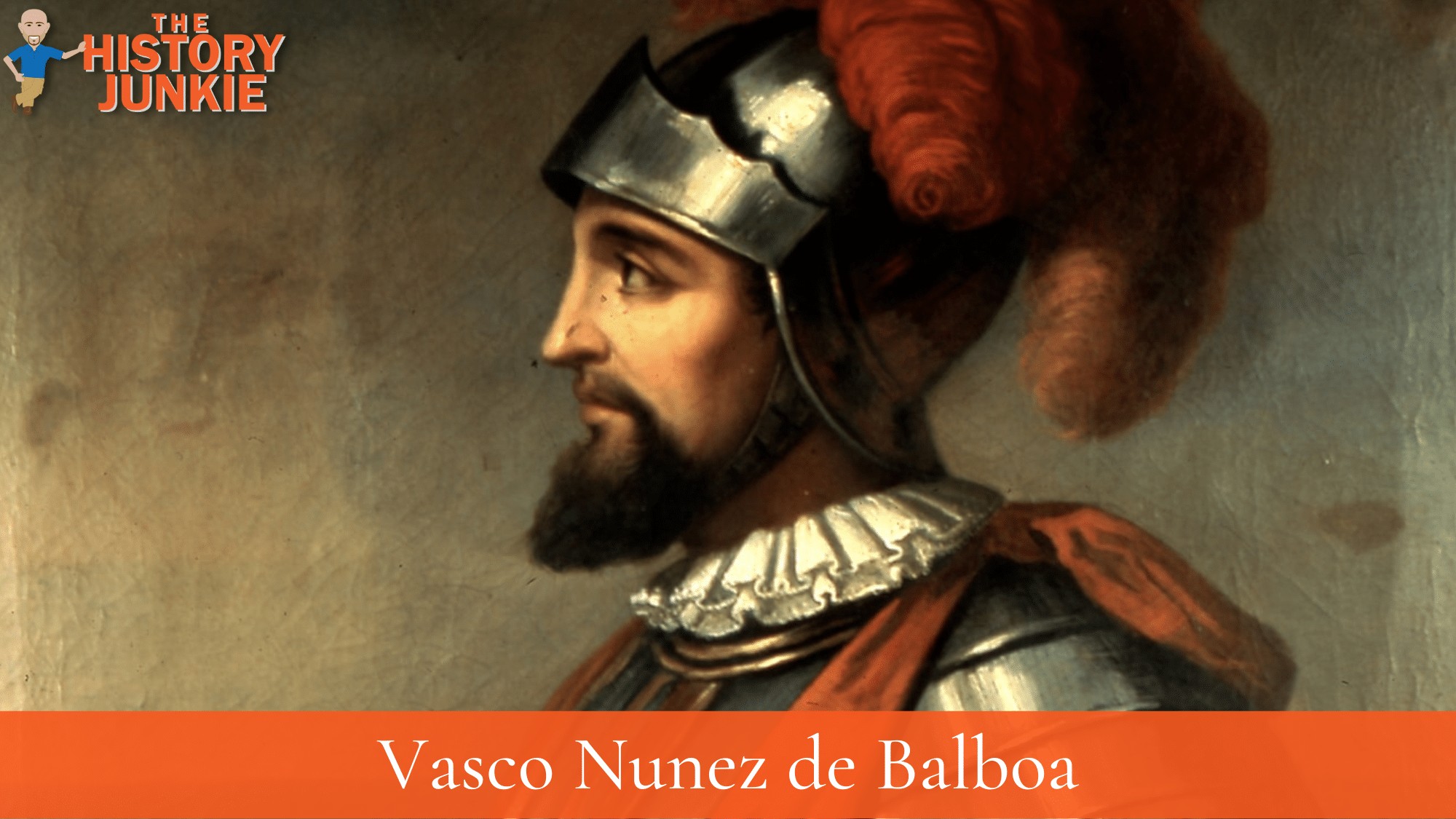 The tragic Conquistador.
Vasco Nunez de Balboa would help found the first permanent settlement on the mainland of South America and would become the first European to set eyes on the Pacific Ocean while on the continent of North America.
He came from lower nobility but eventually rose to prominence. He settled in Hispaniola, where he tried his hand at farming, which did not work out well for him. Once his creditors began to come after him, he hopped on a boat and sailed to mainland South America.
He would eventually lead an expedition of 190 Spaniards and, 1,000 Indian porters and some bloodhounds. He would lead them through dense jungles and swamps. He would fight off hostile natives and eventually lay eyes on the Pacific Ocean.
He would return triumphantly with much wealth in gold, pearls, and slaves. During this time, he would develop a friendship with Pedrarias, who would become his father-in-law. Pedrarias had influence, and after Balboa pleaded with him to allow him to explore the South Sea again, he gave him permission to do so for a year and a half.
His father-in-law would deceive Balboa and urge him to come home. Balboa agreed to come home and, on his way, would meet Francisco Pizarro, who would arrest Balboa in the name of the governor and accuse him of trying to usurp Pedrarias' power and create a separate government in the South Sea.
Balboa denied these allegations, but it did not matter. He was sentenced to death by beheading, and the sentence was carried out.
6. Pedro de Alvarado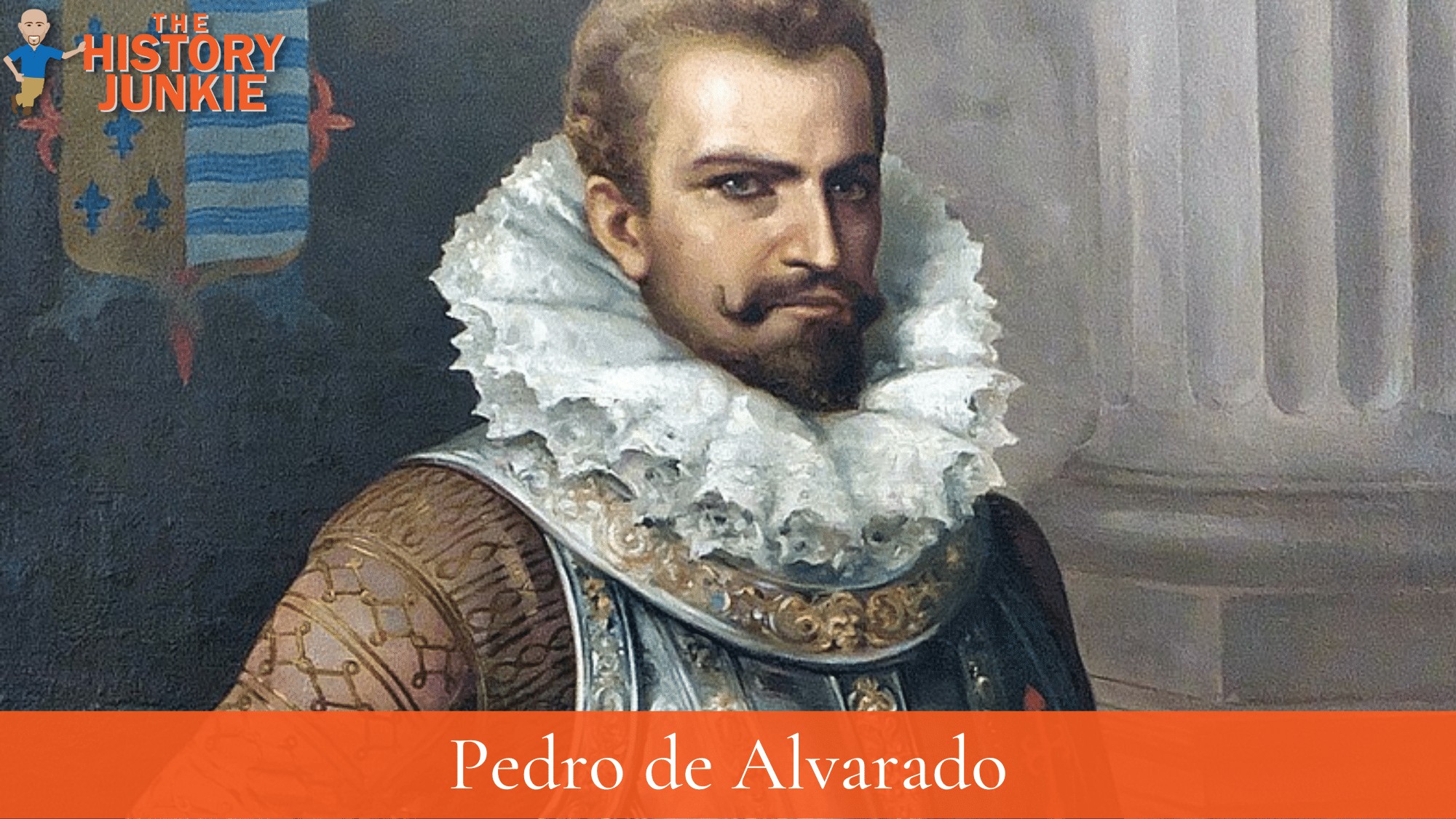 Pedro de Alvarado was known for his dashing good looks and his knack for brutality. He would become one of the more successful Spanish Conquistadors.
He was with Hernan Cortes when they conquered the Aztecs, and after helping with the destruction of one empire, he turned his attention to the Maya civilization and the rest of Central America.
Alvarado, along with his hardened Spanish veterans and native allies, sacked a Mayan village and took many treasures. He continued down the Pacific coast and conquered Guatemala, El Salvador, and Honduras.
He also journeyed into South America after hearing of riches in modern-day Peru. When he arrived, he learned that the Incan Empire had already been conquered by Francisco Pizarro.
He began to make plans to build a Spanish fleet on the western coast of Mexico and then sail to China and the Spice Islands.
While building this fleet, another Conquistador requested he help break the siege that the natives had him under. While preparing to journey to aid his fellow warrior, his horse became spooked, and the powerful Conquistador was crushed.
He would die a few days later after the freak accident.
7. Juan de Onate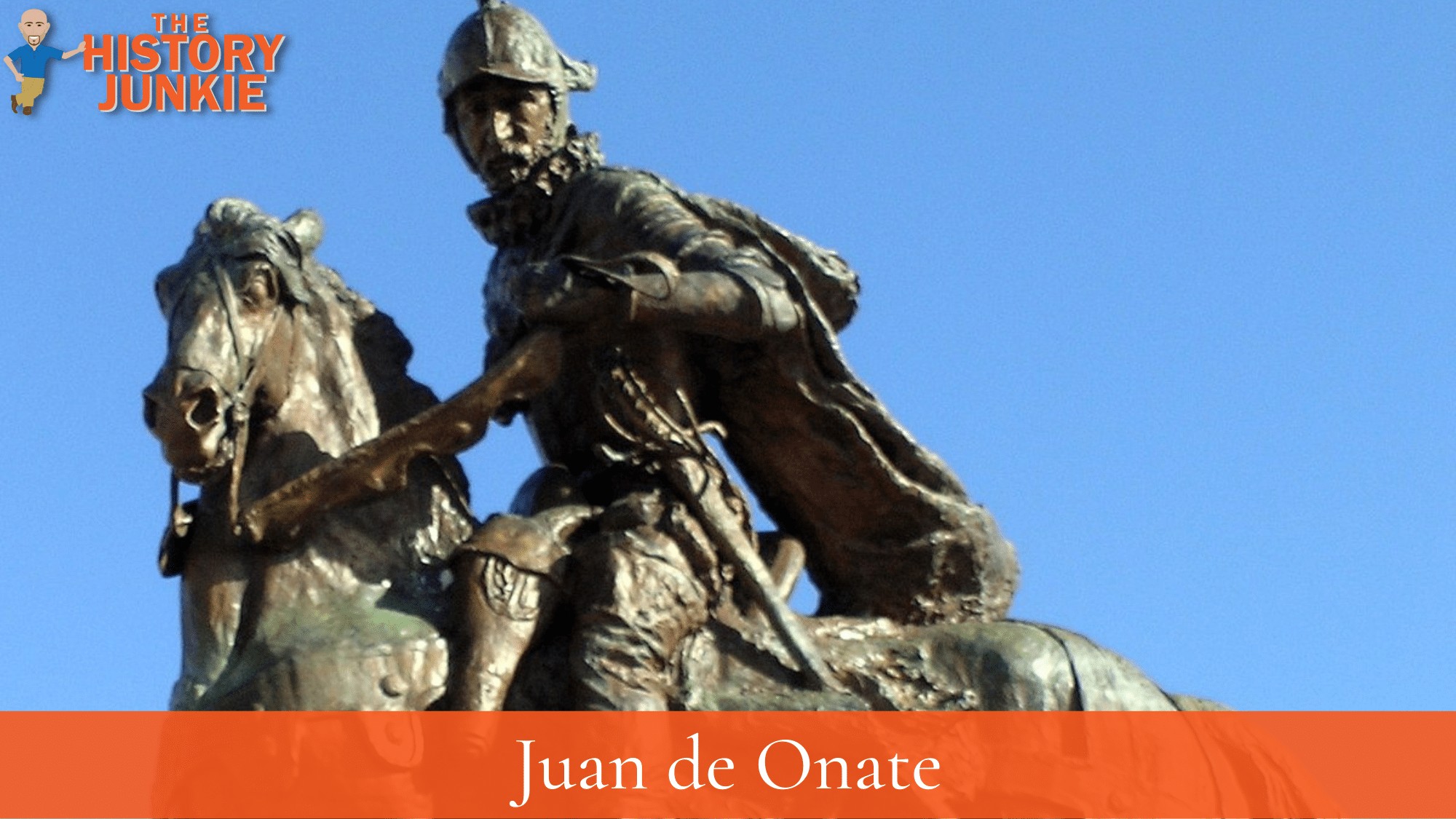 One of the more controversial Spanish Conquistadors is Juan de Onate.
He is controversial for a good reason. The actions he took against the Pueblo Tribe and the massacre he inflicted on them are still remembered to this day.
In October 1598, a skirmish erupted when a squad of Oñate's men stopped to trade for food supplies from the Acoma Pueblo. The Ácoma themselves needed their stored food to survive the coming winter. The Ácoma resisted, and 11 Spaniards were ambushed and killed, including Oñate's nephew, Juan de Zaldívar.
In January 1599, Oñate condemned the conflict as an insurrection and ordered the pueblo destroyed, a mandate carried out by Juan de Zaldívar's brother, Vicente de Zaldívar, in an offensive known as the Ácoma Massacre. An estimated 800–1,000 Ácoma died in the siege of the Pueblo.
If that is not bad enough, he placed the survivors of the massacre on trial and sentenced those older than 12 to 20 years of forced servitude and also cut off the tips of their toes.
After the massacre, he began his search for the mythical city of gold that he never found. He also explored the Colorado River.
News of his cruelty reached Mexico City, and he was eventually recalled and sent back to Spain, where he died.
He is often called the Last Conquistador.
8. Deigo de Almagro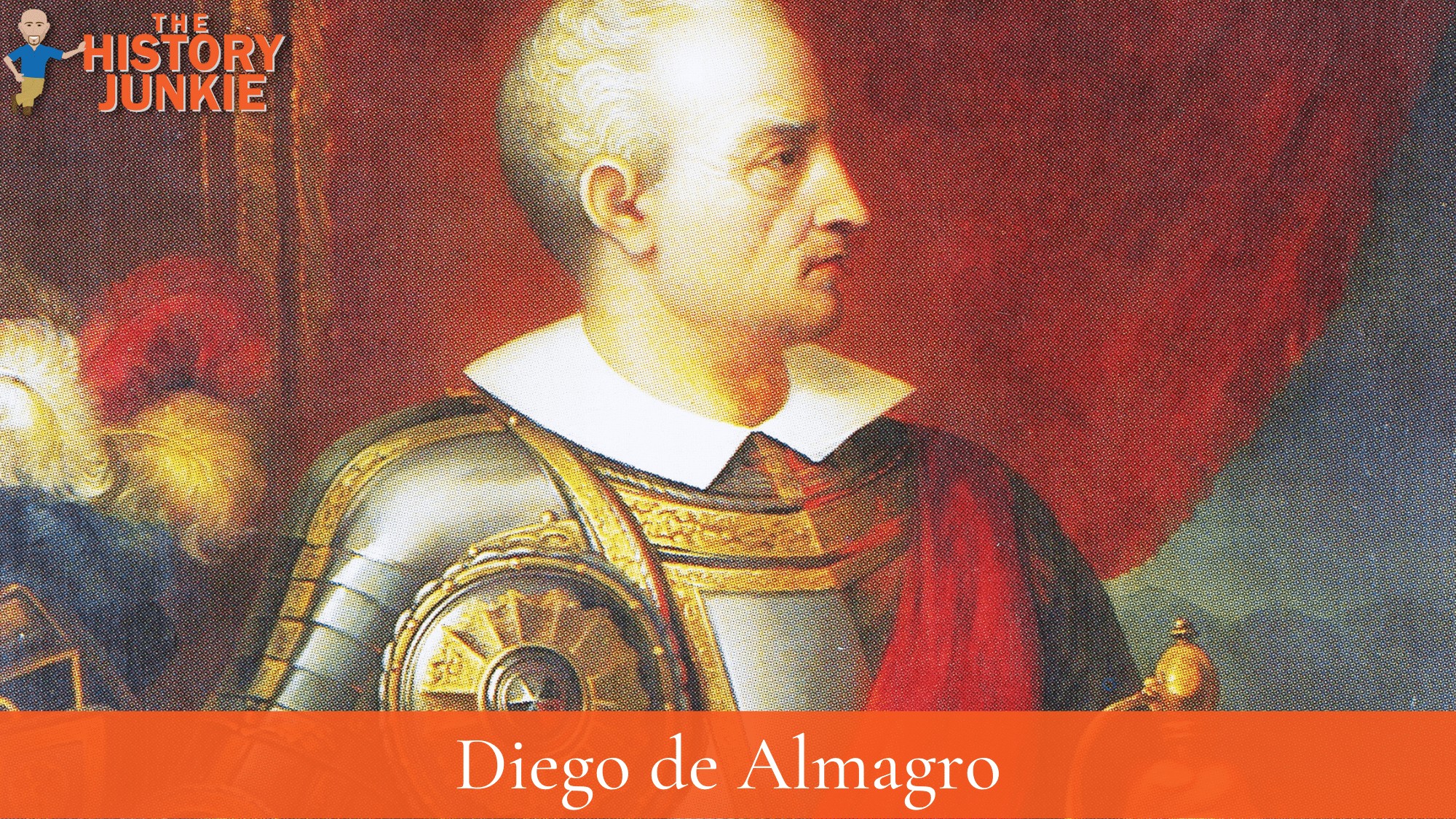 Diego de Almagro is often overshadowed by Francisco Pizarro because the two Spanish Conquistadors shared a rivalry, participated in the same conquest, and were eventually executed by his rival.
He played a key role in the conquest of the Incan Empire, and after the conquest, he mobilized his men again and began to explore Chile in search of more riches. He did not find any wealth in Chile, and the natives put up stiff resistance.
He and the Pizarro brothers would have an intense rivalry that would lead to his death and eventually Francisco Pizarro's.
When he returned from his expedition, he took control of Cuzco and imprisoned two of the three Pizarro brothers. Francisco negotiated for the release of his brothers and said he would give up Cuzco in return for his brother's safety.
Pizarro did not have any intention to give up the city and used the passing of time to prepare his army. Diego de Almagro became very sick, and the Pizarro brothers jumped at the opportunity and defeated his men.
Diego was eventually caught by Francisco Pizarro and then executed by decapitation.
9. Francisco Coronado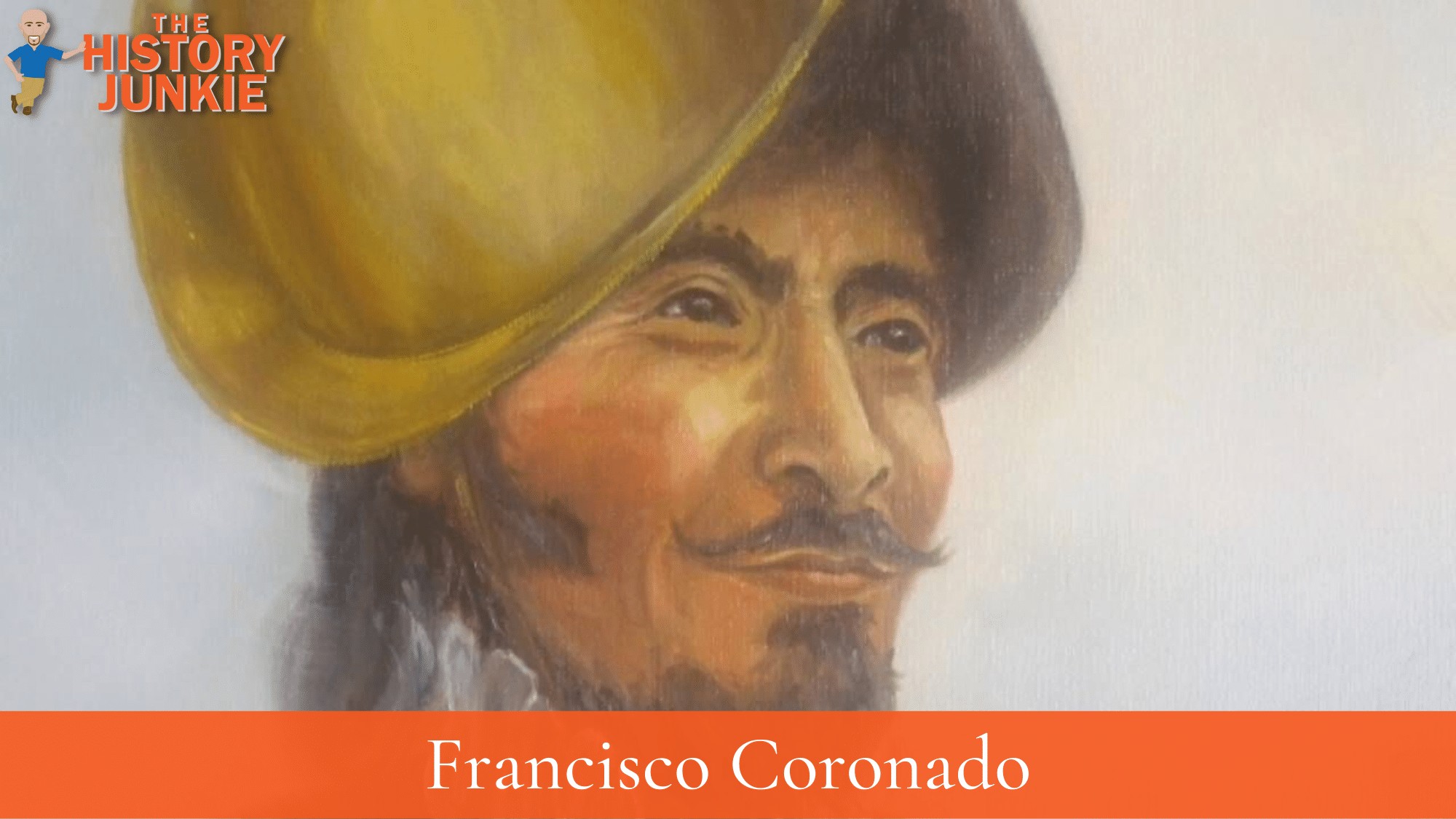 Francisco Coronado, like all Spanish Conquistadors, had plans for fame and fortune, but his expedition would not give him what he desired.
He traveled from Mexico to the Southwest United States, where he came in contact with many Native Americans. His goal was to find the mythical cities of gold.
His first contact was with the Zuni Tribe, who did not allow his men to enter their city. Coronado and his men were starving and made unrealistic demands that would lead to a battle with the tribe. The ensuing skirmish constituted the extent of what can be called the Spanish Conquest of Cíbola. He never personally led his men-at-arms in any subsequent battles.
Coronado was injured in the fighting and sent scouts ahead. The scouts came in contact with the Hopi tribe, which was just as poor in precious metals as the Zunis.
Coronado continued his expedition north and soon realized that fortune was not going to happen for him. Instead, his mission changed into a reconnaissance one.
He saw bison, met other Native American tribes, explored the Colorado River, found the Grand Canyon, and became the first Spaniard to see multiple sights in the New World.
Unfortunately, the violence from Coronado would continue with the Tiguex War, which resulted in the death of hundreds of natives.
Coronado's expedition was a failure. It left him in bankruptcy and gave no value to the Spanish crown. He was one of the worst Spanish Conquistadors.
10. Francisco Hernandez de Cordoba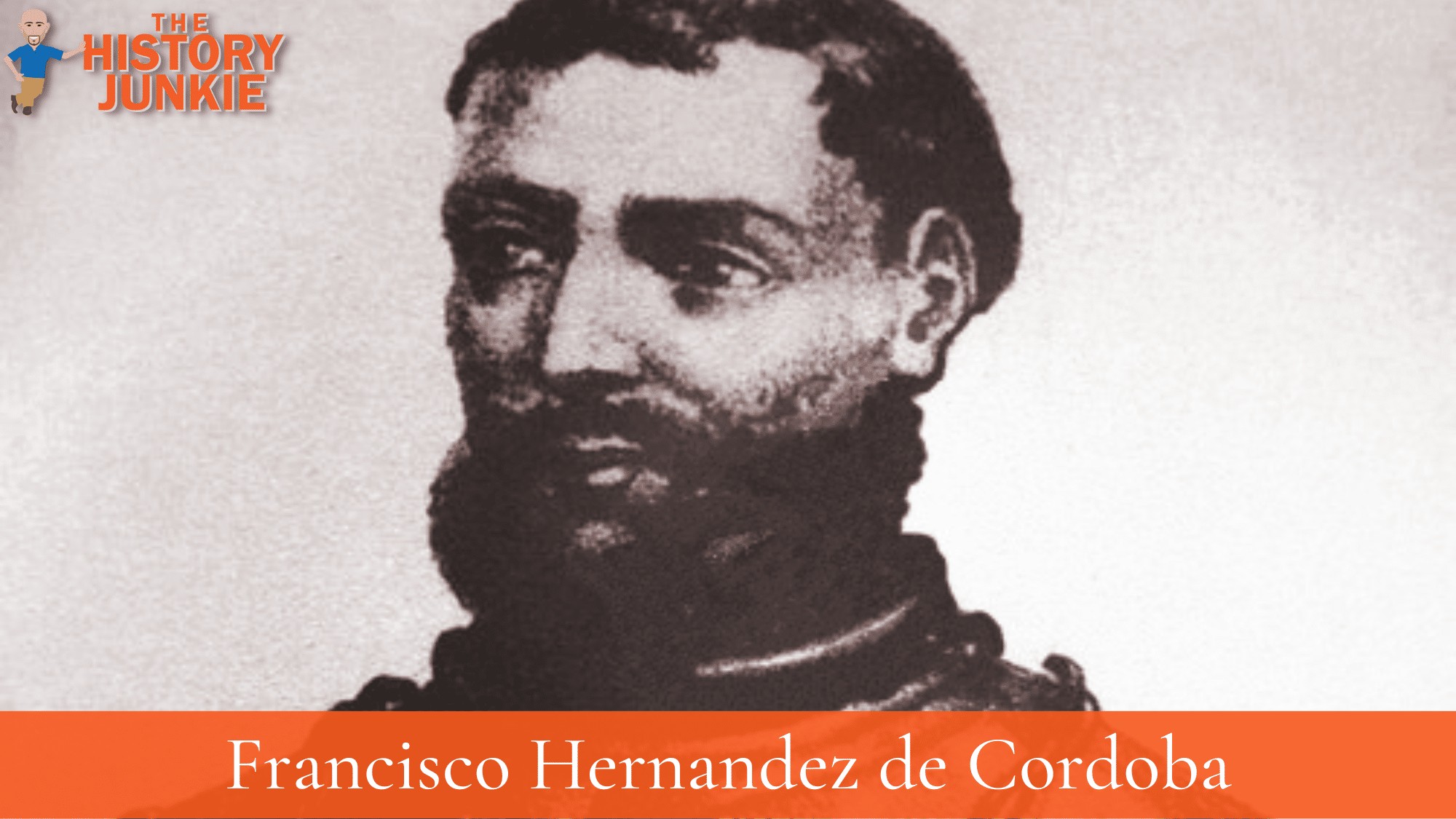 Francisco Hernandez de Cordoba would be the first of the Spanish Conquistadors to travel to the Yucatan Peninsula.
He resided in Cuba, but he and 110 others were disgruntled and wanted to find a new place to settle. He was granted permission by the Governor of Cuba and set off to find a place to settle.
The expedition was quick and ended terribly for Cordoba and the others with him.
He arrived in the Yucatan Peninsula and was greeted by hostile Maya natives. These natives were the first advanced civilization that the Spanish encountered in the New World. They had buildings that resembled the ones seen in Spain.
At first, the natives seemed friendly, but relations with them quickly soured, and despite the better weapons that the Spanish Conquistadors had, the Mayans had them outnumbered 300 to 1.
Francisco Hernandez de Cordoba was struck with 12 arrows and somehow managed to get back to his ship and make it to Cuba, where he died.
Cordoba's expedition was a failure, but news of the advanced civilizations reached the Spanish and would set the table for Hernan Cortes.
11. Alonso de Alvarado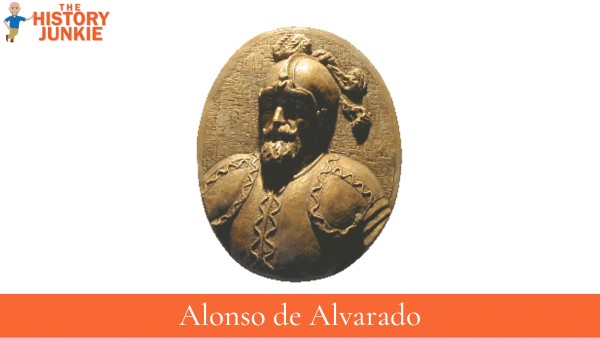 Alonso de Alvarado was born in Secadura de Trasmiera in 1500. He fought in Mexico under the orders of Hernán Cortés before joining the campaign of Francisco Pizarro in Peru.
Alvarado arrived in Peru in 1534 with his uncle Pedro de Alvarado in search of gold. He fought against the armies of Manco Inca Yupanqui that were besieging Lima in 1536. He also fought against Diego de Almagro in 1537 and at the Battle of Las Salinas in 1538.
He later fought at Chupas and Jaquijahuana.
In 1537, Alvarado commanded the troops of Pizarro's followers when Diego de Almagro claimed the mythical Inca city of Cuzco. He was defeated and captured by Almagro at the Battle of Abancay.
He escaped and rejoined Pizarro, whom he believed to be the legitimate governor of Peru. He took part in all the bloody troubles that followed, always as a prominent military leader.
He was unsuccessful when in immediate command, but he was still counted upon as a mainstay of the Spanish cause. He occupied a high military position.
A rebellion was initiated by another Conquistador in 1553, and Alvarado was put in command of the forces to put down the rebellion. He suffered a defeat which brought on a great depression and would result in his death.
12. Pedro Menendez de Aviles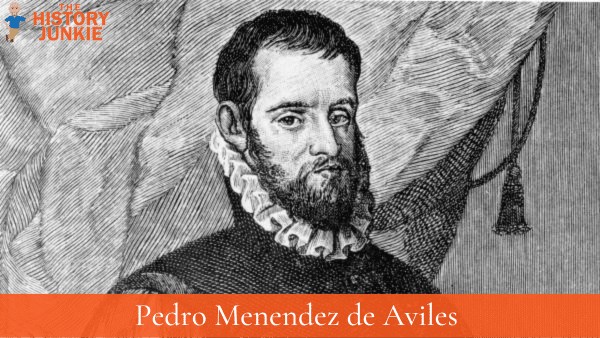 Pedro Menendez de Aviles is notable for planning the first regular trans-oceanic convoys, which became known as the Spanish treasure fleet, and for founding St. Augustine, Florida, in 1565.
This was the first successful European settlement in La Florida and the most significant city in the region for nearly three centuries.
St. Augustine is the oldest continuously inhabited, European-established settlement in the continental United States.
Avilés was also the first governor of Florida. By his contract with Philip II, he was appointed Adelantado and was responsible for implementing royal policies to build fortifications for the defense of conquered territories in Florida and to establish Castilian governmental institutions in desirable areas.
Later in life, Pedro Menéndez de Avilés traveled to southwest Florida in search of his son, Juan. There, he met with the Calusa tribe, an advanced maritime people, at what is now known as Charlotte Harbor.
Aviles negotiated an initial peace with the Calusas' leader, Carlos, and solidified the peace by marrying Carlos's sister, who took the baptismal name Doña Antonia.
The peace between the Spanish and the Calusas was uneasy. Menéndez's use of his new wife as a hostage in negotiations with her people, as well as his negotiating with the Calusas' enemies, the Tocobagas, helped to deteriorate relations between the two groups.
This eventually led to an all-out war, which continued intermittently for the next century.
Aviles was unsuccessful in locating his son Juan.
Throughout the rest of his life, he continually made progress in Florida. The founding of St. Augustine had proven to be successful, and despite hostile natives, the colony continued to grow.
At the end of his life, he was appointed governor of Cuba. He arrived in Cuba and unfortunately caught typhoid fever, which would end his life.
13. Pedro de Heredia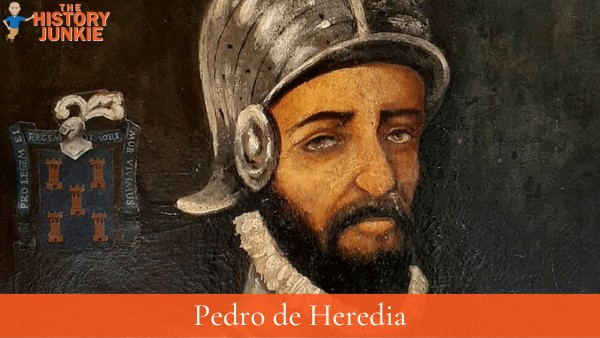 He was the Spanish Conquistador who founded the city of Cartegena de Indias in Colombia. He would explore the interior of Colombia as well.
Pedro de Heredia sailed from Santo Domingo on Christmas Day 1532, bound for the mainland of South America. He cruised off the coast of Santa Marta and past the mouth of the Magdalena River.
On January 14, 1533, he reached Calamari, a large village of the Mokaná Indians, on the sandy inner shore of Cartagena Bay.
Heredia and his men fought fiercely with the natives of the territory of Turbaco but eventually prevailed.
They founded a city on the site of Calamari, naming it after Cartagena in Spain because it had a similar bay. However, Heredia called it "Cartagena de Poniente" to distinguish it from that city.
After the capture and founding of the city, he continued to plunder the coast of Colombia for gold. his plunders were successful and would cause much controversy in Spain, where he would face charges.
In 1552, Heredia faced 289 new charges.
The accusations included:
Illegal appropriation of royal funds
Nepotism
Obstruction of municipal chapter deliberations
Severe abuses directed toward the native population, such as burning alive, mutilations, and torture.
Heredia was found guilty and discharged from office, and returned to Spain to appeal his sentence. On January 27, 1554, his ship La Capitana, part of Cosme Farfán's fleet, sank off the coast of Zahara de los Atunes.
He tried to swim ashore, but his body was never found
14. Nuño Beltrán de Guzmán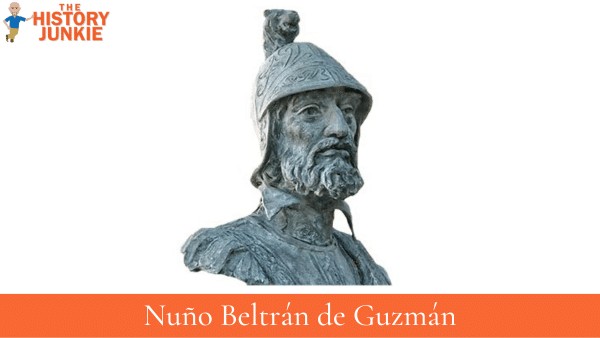 Nuño Beltrán de Guzmán played a significant role in the early history of New Spain.
He served as governor of the province of Pánuco from 1525 to 1533, president of the first Royal Audiencia of Mexico from 1528 to 1530, and governor of Nueva Galicia from 1529 to 1534.
He also founded several cities in Northwestern Mexico, including Guadalajara.
He was originally a bodyguard of Charles I of Spain. He was sent to Mexico in 1525 to counterbalance the influence of Hernán Cortés, who had recently conquered the Aztec Empire.
The Spanish king was worried that Cortés was becoming too powerful, and he wanted Guzmán to keep an eye on him.
As governor of the province of Pánuco, Guzmán cracked down hard on Cortés's supporters. He stripped them of their property and rights, and he even had some of them executed.
He also conducted numerous expeditions of conquest into the northwestern areas of Mexico, enslaving thousands of Indians and shipping them to the Caribbean colonies.
Guzmán's ruthlessness and brutality made him a very unpopular figure in Mexico. He made enemies with both the Spanish colonists and the indigenous people.
He also made enemies of important churchmen, who were appalled by his treatment of the Indians.
In 1536, Guzmán was recalled to Spain and imprisoned for his crimes. He was eventually released from prison, but he never returned to Mexico. He died in Spain in 1558.
15. Phillip von Hutton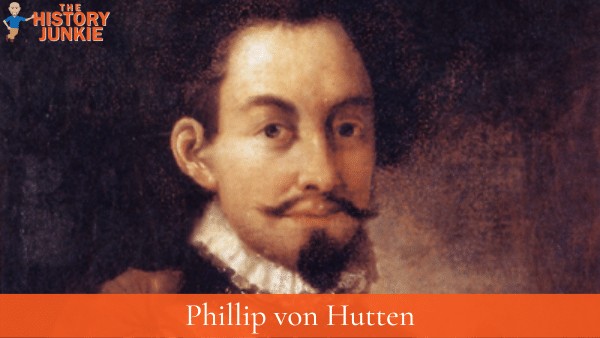 Philipp von Hutten was a German adventurer and explorer who played a significant role in the early history of Venezuela. He was born in Königshofen, Germany, in 1505.
He came to Venezuela in 1535 as part of an expedition led by Georg von Speyer, who had been granted a concession to colonize the region by the Holy Roman Emperor Charles V.
Hutten was a skilled soldier and explorer, and he soon became one of the leaders of the expedition. He led several expeditions into the interior of Venezuela, searching for gold and El Dorado, the legendary city of gold.
He also fought against the indigenous people of Venezuela, and he was known for his ruthlessness and brutality.
In 1540, von Speyer died, and Hutten became the leader of the expedition. He continued to explore Venezuela, but he was never able to find El Dorado.
He also faced increasing opposition from the Spanish authorities, who were concerned about his brutal treatment of the indigenous people.
In 1546, Hutten was captured by the Spanish and executed. He died a broken man, having failed to achieve his dreams of gold and glory.