Zachary Taylor is a curious name and one that leaves others wondering what type of President he would have been if he had finished his term.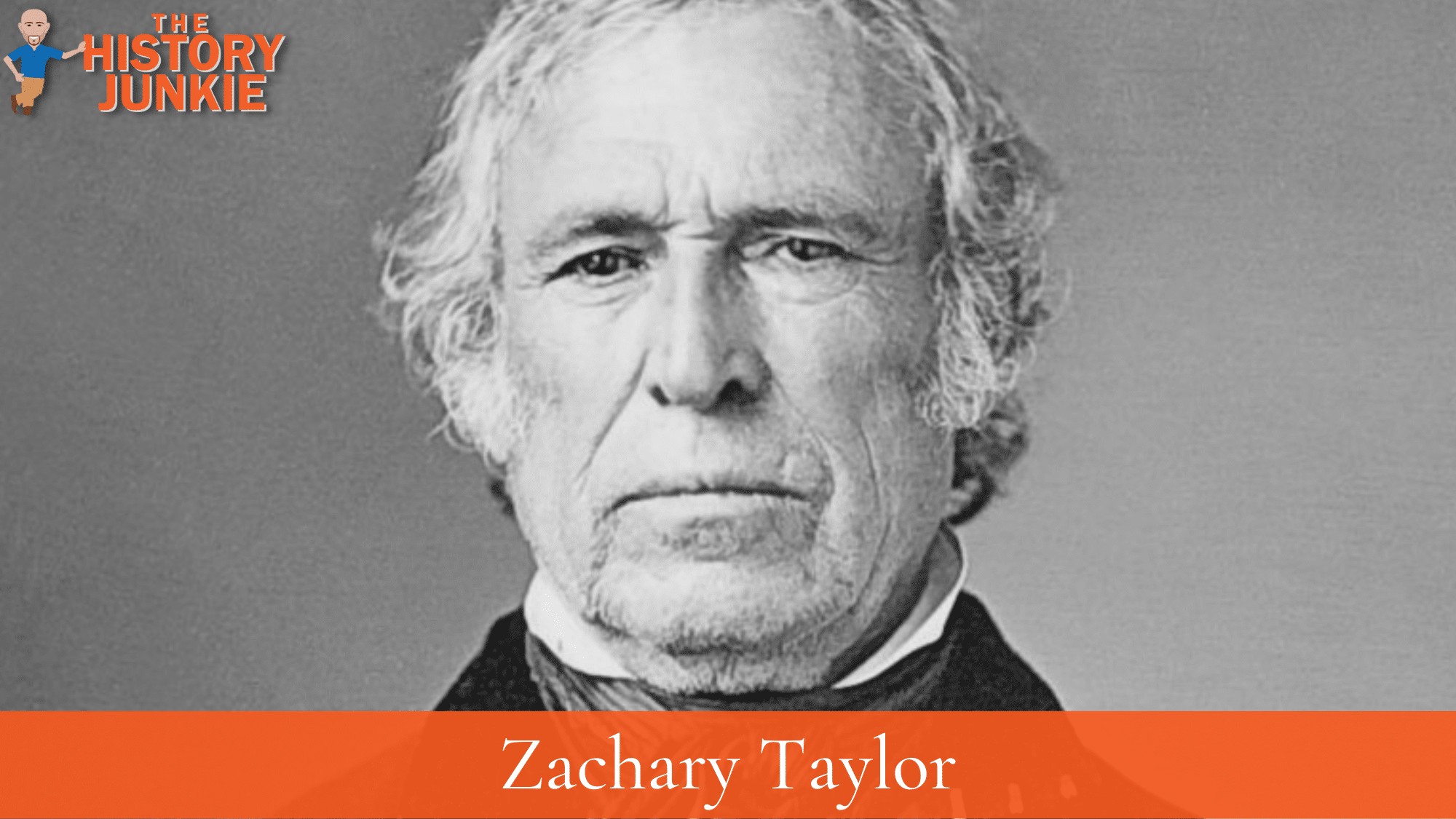 Known as "Old Rough and Ready," Taylor had a 40-year military career in the United States Army, serving in the War of 1812, the Black Hawk War, and the Second Seminole War.
Jump to:
He achieved fame leading American troops to victory in the Battle of Palo Alto and the Battle of Monterrey during the Mexican–American War.
Zachary Taylor was recruited by the Whig Party to run for the office of President. His successful military career boosted his campaign and enabled him to win against Democratic candidate Lewis Cass and Free Soiler Martin Van Buren.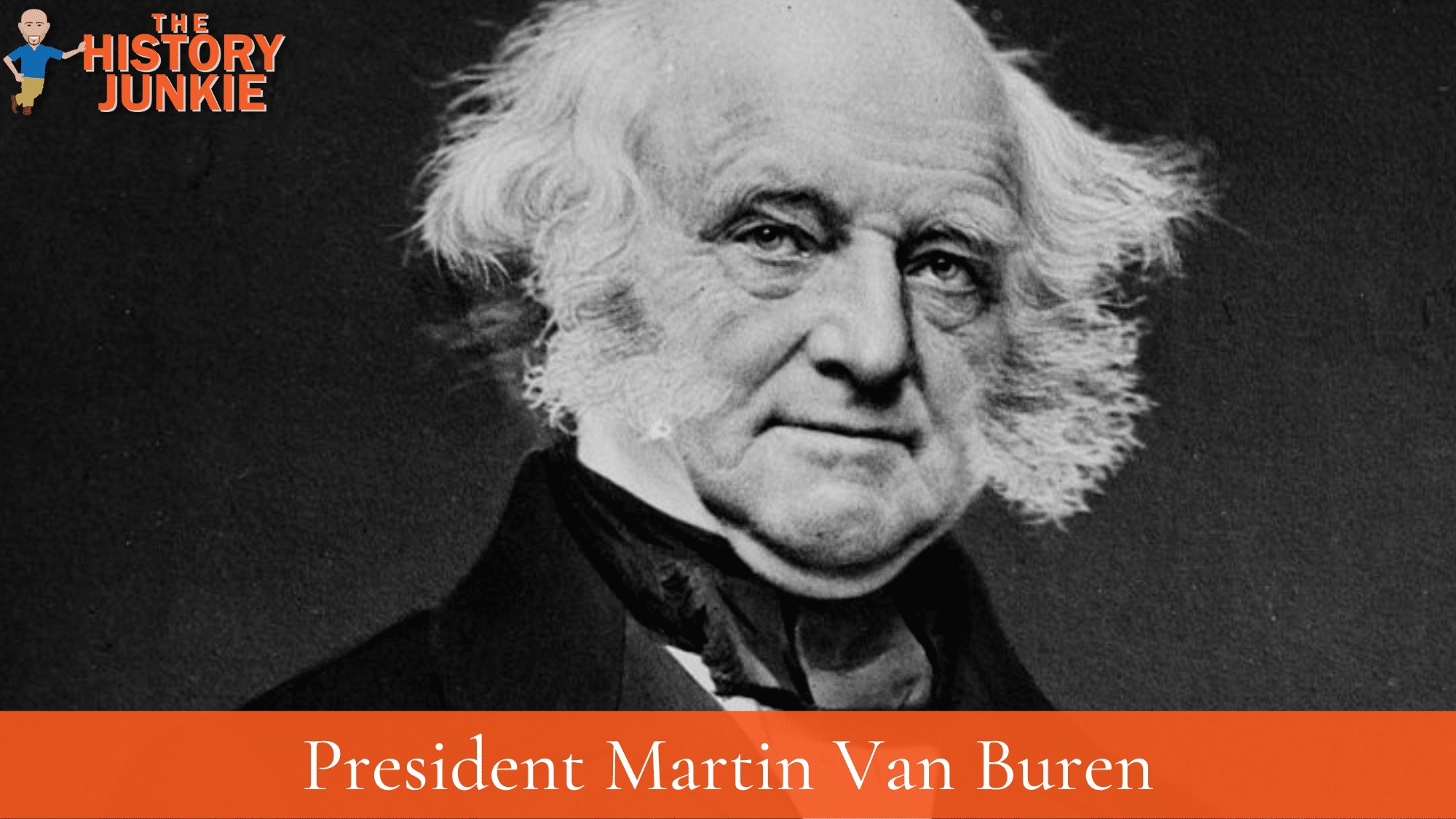 He then chose several loyal Whig members for his cabinet; most of these, however, were from Northern or border states and had reputations for being anti-slavery.
Moreover, he relied heavily on political advice from several Whig politicians, especially Senator William H. Seward of New York, who was closely affiliated with the abolitionist movement.
Although Taylor himself was a Southerner who owned a number of slaves on several plantations in Louisiana, these moves alienated many Southern politicians in both the Whig and Democratic parties, who believed he was allowing himself to be a tool of the abolitionists.
In the controversy that broke out over whether or not to allow slavery in the territories that had been won from Mexico (aggravated by the introduction of the Wilmot Proviso), Taylor strongly indicated that he favored the admission of California at once as a free state, and of New Mexico in the near future with the same status. This would effectively bar the further expansion of slavery within the U.S.
Taylor's policies were denounced by many Southern congressmen, journalists, and other political figures and fueled a crisis that lasted through much of 1849 and well into 1850.
During this time, Congress was effectively deadlocked on the question of the western territories, and there were growing fears that the Union might break up over the issue.
Over the spring and summer of 1850, however, several congressional leaders, most notably Henry Clay and Daniel Webster, would defuse the crisis through several pieces of legislation that became known as the "Compromise of 1850."
Taylor did not exert a decisive role in these negotiations, partly because of a rift between him and Clay, and this seriously weakened his political standing in his final months.
To celebrate the Fourth of July, Taylor attended a ceremony at the unfinished Washington Monument in the capital. Exhausted by the intense summer heat, he drank a large quantity of iced water and milk and ate some cherries.
He quickly fell ill and developed typhoid fever. His condition deteriorated rapidly over the next several days, and he died on the evening of July 9, 1850.
Family Overview
Taylor was a descendant of Elder William Brewster, the Pilgrim colonist leader of the Plymouth Colony, a Mayflower immigrant, and one of the signers of the Mayflower Compact, and Isaac Allerton Jr., a colonial merchant and colonel who was the son of Mayflower Pilgrim Isaac Allerton and Fear Brewster.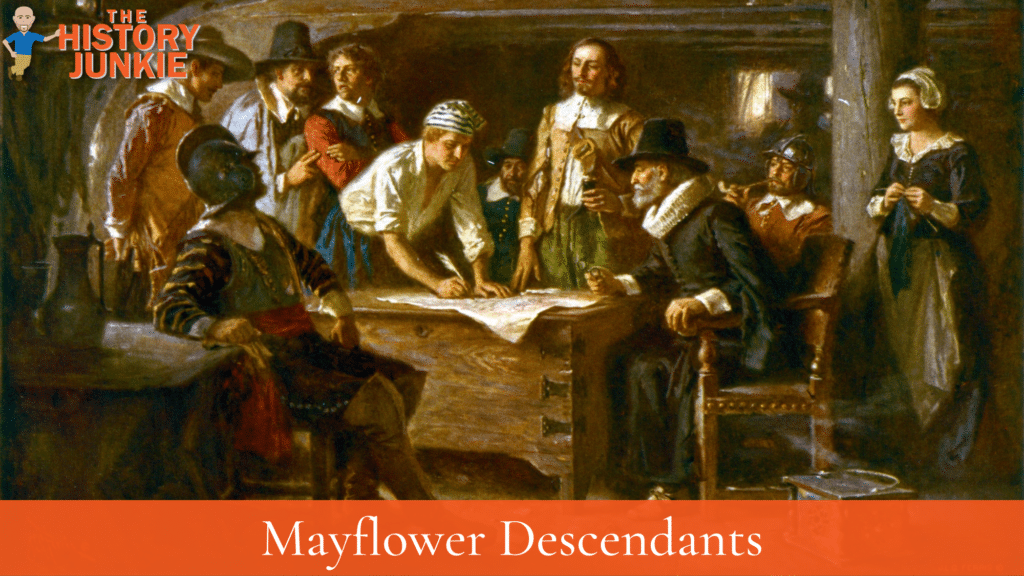 Taylor's second cousin through that line was James Madison, the fourth president.
Zachary Taylor met and married Margaret Smith, with whom he would have 6 children. It was common for his family to accompany him to various forts that were under his jurisdiction.
His children would each have their own offspring. One of Taylor's descendants would marry into the McIlhenny family of Avery Island, Louisiana, makers of Tabasco hot pepper sauce
Family Tree Chart
Parents:
Richard Lee Taylor (1744 - 1829) - He was an officer in the Continental Army during the Revolutionary War and fought in the Battle of Trenton.
Sarah Dabney Strother (1760 - 1822) - She was born in Culpeper, Virginia, and had 9 children with her husband.
Spouse:
Margaret Mackall Smith (1788 - 1852) - A devout Episcopalian, Mrs. Taylor prayed regularly for her soldier husband. She became somewhat reclusive because it is said she had promised God to give up the pleasures of society if her husband returned safely from war.
Children:
Ann Margaret Mackall Taylor (1811 - 1875) - She married and had two children. She died while in Germany, probably due to her daughter marrying a Baron there.
Blandine Taylor (1814 - 1910) - There isn't much known of her, and it is possible she is not related. She died at 94 years old.
Sarah Knox Taylor (1814 - 1835) - She grew up and married Jefferson Davis, who was the President of the Confederate States of America.
Octavia Pannill Taylor (1816 - 1820) - She died young at 4 years of age.
Margaret Smith Taylor (1819 - 1820) - She died as an infant.
Mary Elizabeth Taylor (1824 - 1909) - She married, but there is no record of children.
Richard Strother Taylor (1826 - 1879) - He fought in the Mexican War and the Civil War as a Confederate. He wrote memoirs of his time shortly before he died.
Siblings:
Hancock Strother Taylor (1781 - 1841) - He and his wife had 5 children.
William Dabney Strother Taylor (1782) - There is not much known about him. He may have lived much longer.
Strother Taylor (1784) - Similar to his brother, there is not much known about him. He may have died at birth or lived much longer.
George Taylor (1790) - Birth date known, but death date unknown.
Elizabeth Taylor (1792 - 1845) - She moved to Kentucky with her parents and married. She had at least one child.
Joseph Pannell Taylor (1796 - 1864) - Enlisted in the War of 1812 as a 3rd lieutenant. Rose to rank of brevet colonel in 1848. Appointed a full colonel (commissary-general) with the outbreak of the Civil War (Sep. 1861). Promoted to brigadier general on Feb 9, 1863. Died of illness during the war.
Sarah Bailey Taylor (1799 - 1851) - She married in 1819 and is buried in the family cemetery. There is no record of any children.
Emily Richard Taylor (1801 - 1841)- She and her husband had 2 daughters. Unfortunately only lived until she was 40 years of age.