John Quincy Adams was the first son of an American President also to become an American President. He was a great Secretary of State, a staunch abolitionist, and in his later years, served as a Representative, becoming the only President to serve as the executive first, then later move to the legislative branch.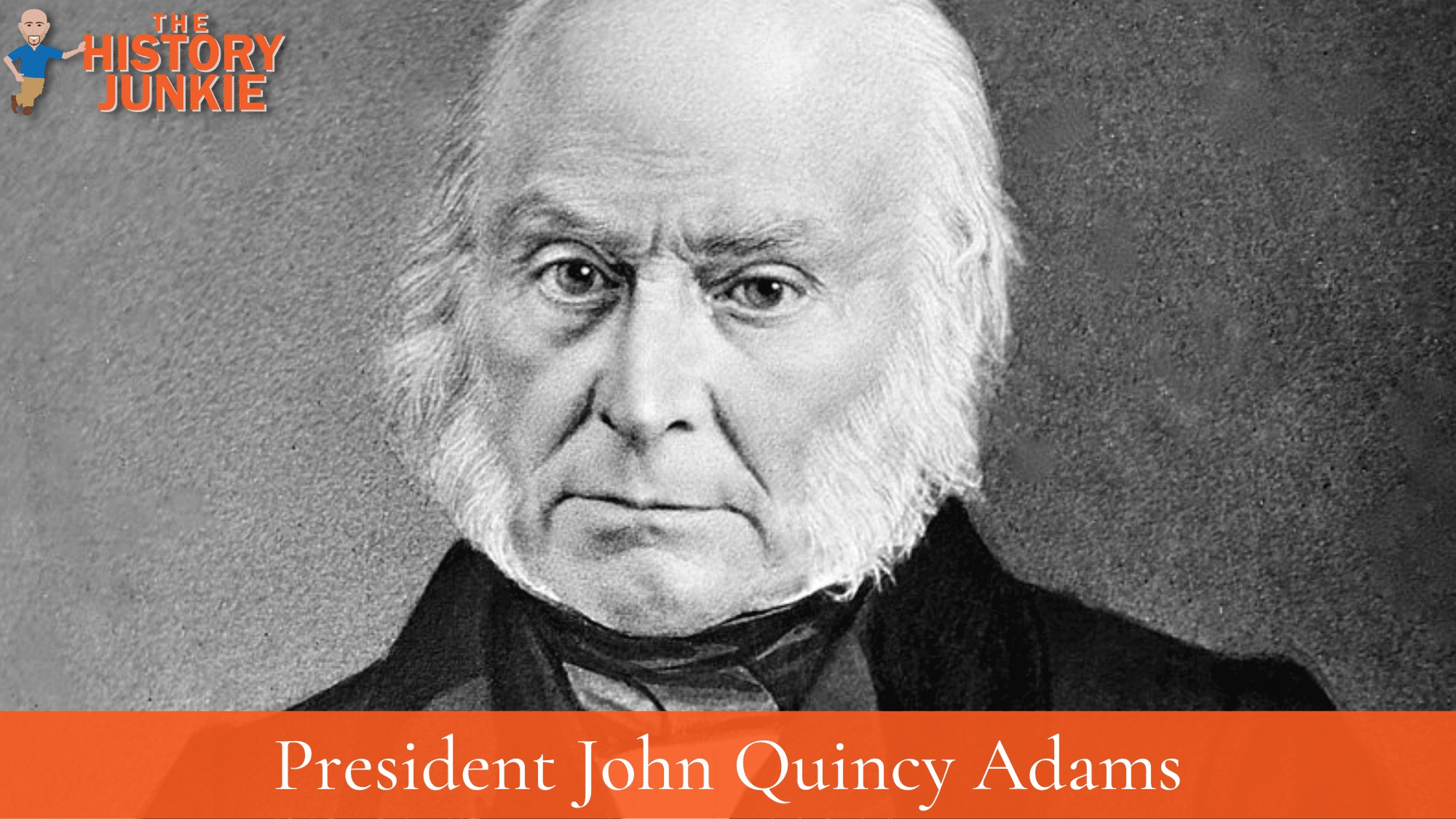 As a young man, he would have seen his father defend the British during the Boston Massacre and the Boston Massacre Trial. He would have known his cousin Samuel Adams and met George Washington. He would have witnessed the Continental soldiers fight during the Battles of Lexington and Concord, Bunker Hill, and eventually drive the British from Boston.
Jump to:
He served as a diplomat for multiple Presidents and as Secretary of State for President James Monroe. After James Monroe left office, Adams ran against the popular Andrew Jackson.
He would defeat Jackson in the election of 1824, but his win would be shrouded in controversy. It was also a dirty campaign that accused Jackson's wife of bigamy.
Andrew Jackson would soundly defeat John Quincy Adams in the election of 1828. Adams returned home and would serve as a Representative in Congress.
He would become a loud voice against slavery and influence many abolitionists in the next generation.
He died in 1848 at the age of 80.
Family Overview
John Quincy Adams came from well-known parents who are in every American History textbook. His family migrated over to America from England during the Great Puritan Migration in the 17th century. His ancestor who migrated was named Henry Adams.
His line also had roots with the Pilgrims with his ancestor John Alden, who was a cooper and came over on the Mayflower.
He had deep roots in Massachusetts Bay and would become successful as an early American.
He and his wife would see their share of tragedies. They had two sons who died in their 20s and 30s. and two children who died in infancy. They only had one son who survived them.
John traveled with his father during the American Revolution to Europe, and it was during this time that he picked up different languages and laid the foundation to become one of the greatest Secretary of State in American History.
Family Tree Chart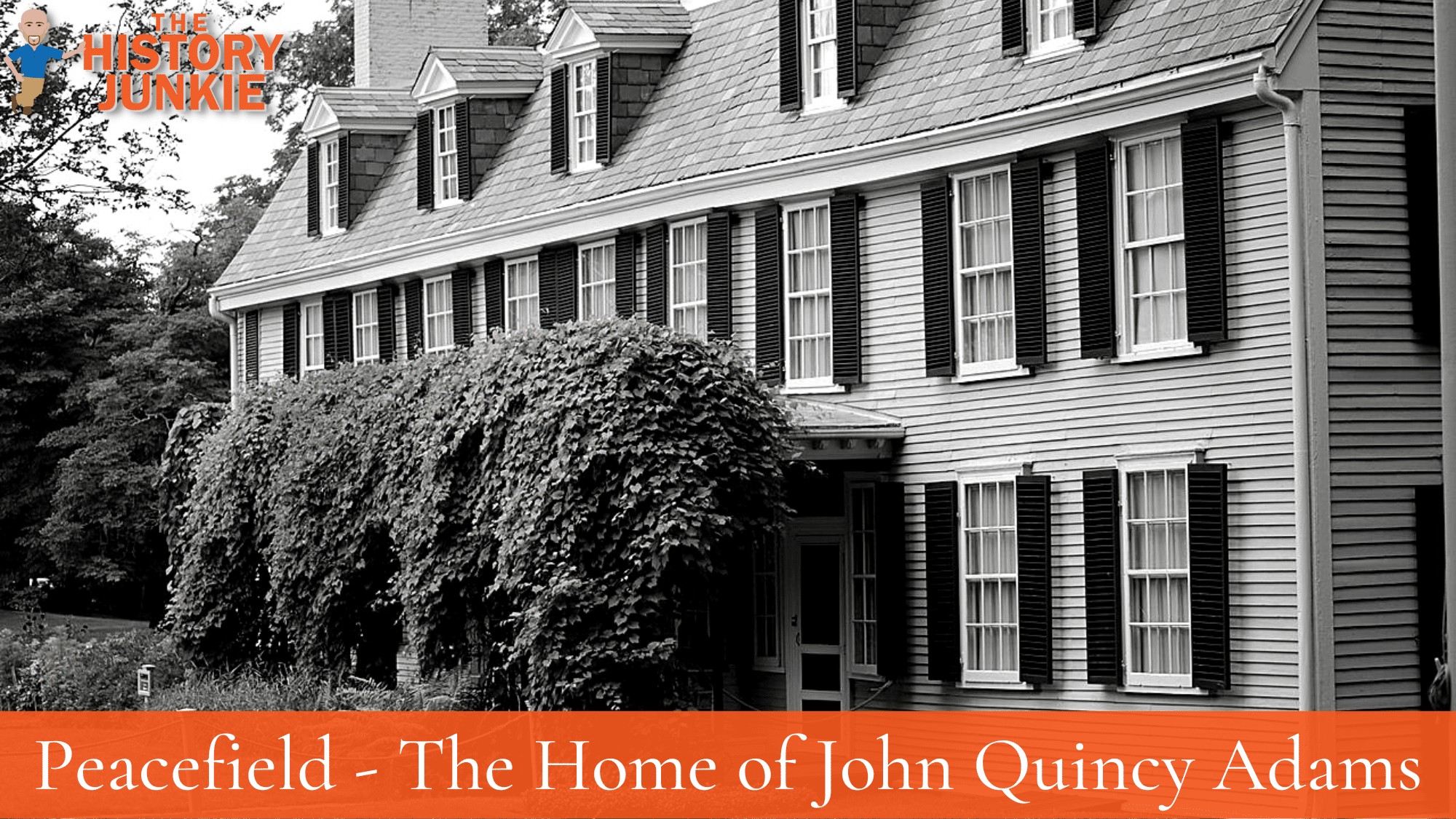 Parents:
John Adams (1735 - 1826) - The second President of the United States, Founding Father, Editor of the Declaration of Independence, and one of the most influential men in his era.
Abigail Adams (1744 - 1818) - She acted as an unofficial advisor to her husband throughout his life. She was also an excellent mother who homeschooled her children. The men who came in contact with her always noted how beautiful and impressive she was to speak to.
Spouse:
Louisa Catherine Johnson (1775 - 1852) - She was originally from Maryland, but at the beginning of the American Revolution, her family moved back to England, then to France, and eventually back to England. She met John Quincy Adams when he was a diplomat in England. She was also impressive as a writer and musician.
Children:
George Washington Adams (1801 - 1829) - He was born to his parents in Prussia and would be a source of grief to them. He became an alcoholic and drowned while traveling to help his father move from the White House back to Quincy, Massachusetts.
John Adams II (1803 - 1834) - He was extremely loyal to his father and always defended him. Once, he got into a fistfight on his behalf. After his father returned from the White House, the young Adams ran a flour mill that was owned by his father. During this time, his health declined, and he died. His father mourned his death and said of him, "A more honest soul, or more tender heart never breathed on the face of the earth."
Infant Adams (1806) - Unknown cause of death. The baby was born and died the same day.
Charles Francis Adams Sr. (1807 - 1886) - He would serve in the House of Representatives under President Abraham Lincoln. He and his wife would have 7 children. His children would be the parents of most of the descendants that came from John Quincy Adams.
Louisa Catherine Adams (1811 - 1812) - She was born and died in Russia. She died of dysentery shortly after her first birthday. She is recognized as the first American citizen born in Russia.
Siblings:
Abigail Amelia Adams (1765 - 1813) - She was the firstborn of John and Abigail Adams. She was nicknamed "Nabby" and was loved by her parents. She and her husband had 4 children.
Susanna Adams (1768 - 1770) - She died while still an infant.
Charles Adams (1770 - 1800) - There are conflicting reports as to his death. Some believe it was alcoholism. He died young and had two daughters with his wife.
Thomas Boylston Adams (1772 - 1832) - A younger brother to John Quincy who traveled as his secretary. He was known as an affectionate son, brother, uncle, and father but seemed also to develop a problem with alcohol. When his parents made their wills, his inheritance was put into a trust.
Elizabeth Adams (1777) - She was stillborn. This would be the last of Abigail's pregnancies.