President James Monroe came from a well-known family in the Virginia colony. He would serve during the Revolutionary War and be the last President of the Virginia Dynasty and of the Revolutionary War Generation.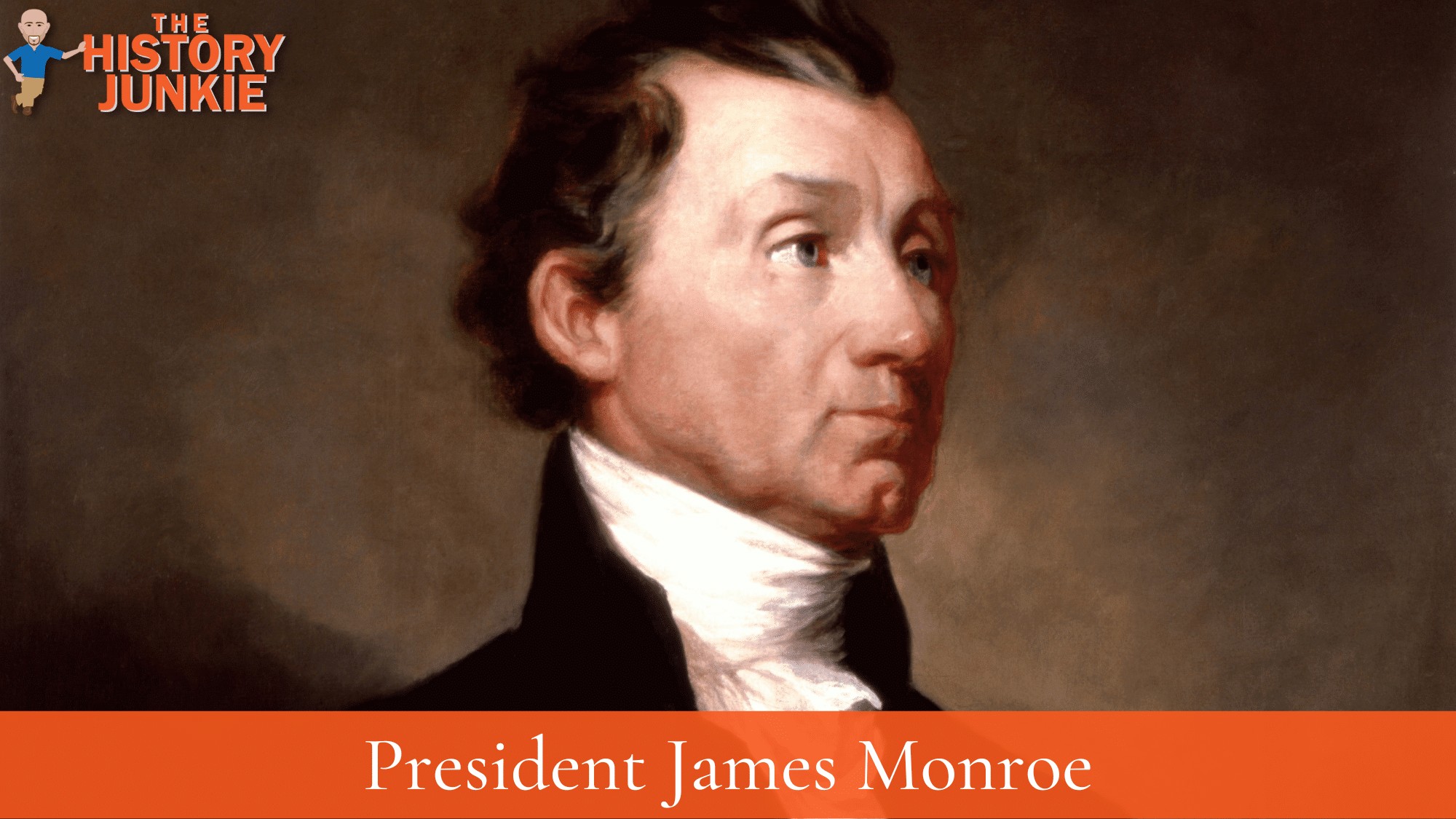 He served in the Continental Army under George Washington and was severely wounded at the Battle of Trenton.
After he recovered from his wound, he would return to Virginia and studied law under Thomas Jefferson. After three years, he was elected as a delegate to the Continental Congress.
Jump to:
When Thomas Jefferson won the election of 1800, he chose Monroe to serve in his cabinet as the Minister to the United Kingdom. He had previously served as the Minister to France under President George Washington. This experience he had overseas would make him the natural choice for President James Madison's Secretary of State.
During his tenure as a Cabinet member for multiple Presidents, he helped negotiate the Louisiana Purchase and served as an influential figure during the War of 1812.
After winning the elections of 1816 and 1820, he presided over a time in American History known as the "Era of Good Feelings." This was a time when the Democratic-Republicans dominated the political spectrum, and the Federalist Party disappeared.
During the presidency of James Monroe, the most important action he took was what became known as the Monroe Doctrine, which said that the United States would not interfere with Europe and that Europe would not interfere with the United States. This doctrine was followed up until World War I.
He also signed the Missouri Compromise, which divided the nation into free states and slave states. This compromise effectively booted the issue of slavery down the line for another 50 years until the Civil War.
Following his retirement in 1825, Monroe was plagued by financial difficulties and died on July 4, 1831, in New York City - sharing a distinction with Presidents John Adams and Thomas Jefferson of dying on the anniversary of U.S. independence.
Family Overview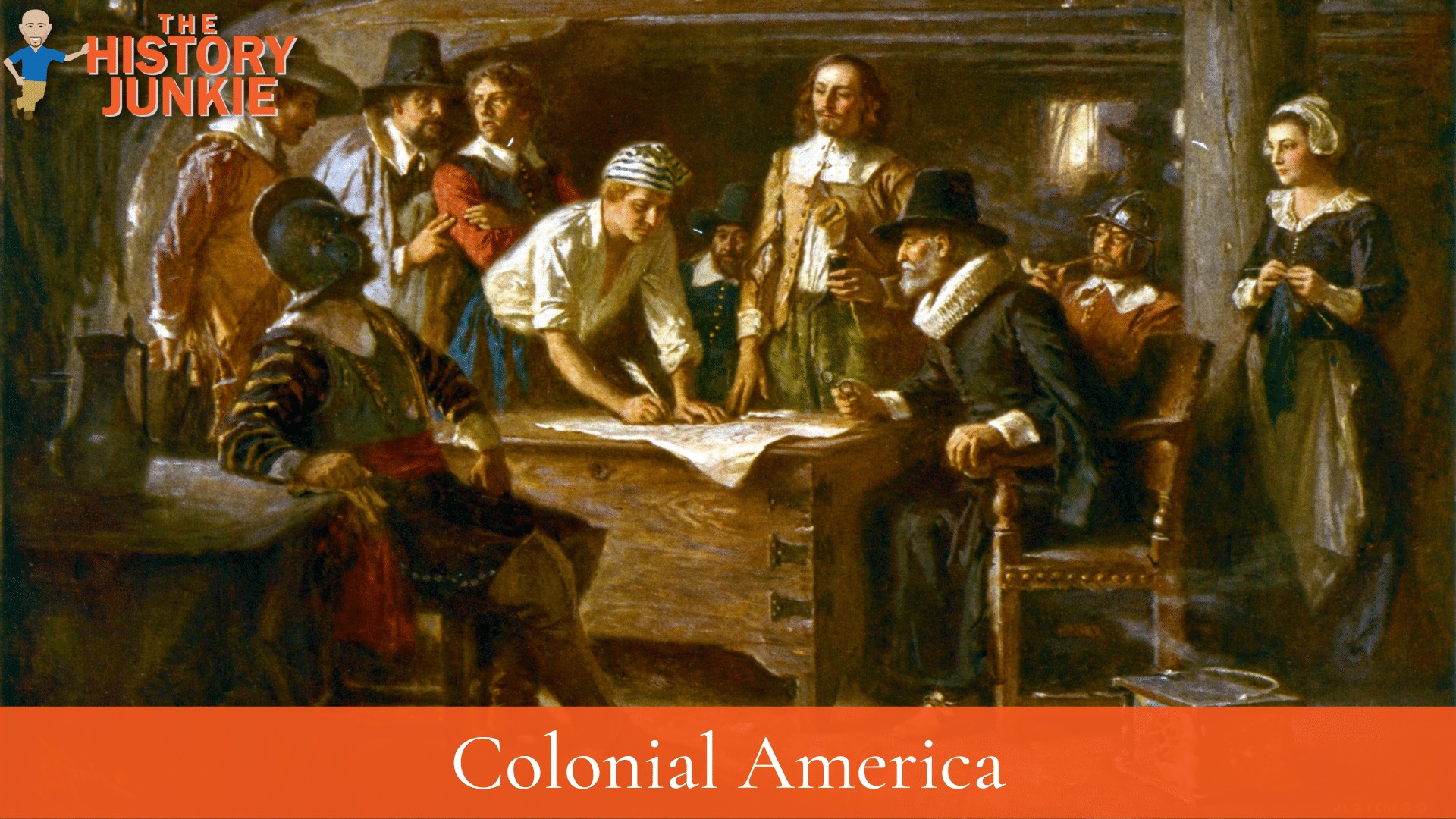 The Monroe family arrived in the 13 Original Colonies in the 17th century in Maryland. This would have been a divided time to arrive in Maryland as the colony was embroiled in a conflict with divided loyalties between Virginian Claiborne and the Maryland Calverts.
The immigrant ancestor who arrived in Maryland was named Andrew Monroe, and he arrived around the year 1642. It would be during this year that his name begins to appear in the records.
Andrew eventually made his way to Virginia after participating in a rebellion that left him vulnerable. While in Virginia, he acquired land and married.
The next ancestor in James Monroe's direct line is William Gent Monroe. It is implied that he was a gentleman and had a high social status. He did not receive land from his father but seemed to accrue much regardless. William's son, Andrew Monroe, would be the grandfather of James Monroe.
James's grandfather was a sheriff of Westmoreland County in Virginia and one of the executors of his father's will. He was well-respected in the community.
Spence Monroe received half the 1,100-acre farm from his father, Andrew Monroe. Judge Joseph Jones of Fredericksburg, the maternal uncle to the Monroe children, was a key part of James Monroe's family history, as he helped the Monroe siblings survive after their parents died.
This establishes that President James Monroe came from a well-established Virginia family that had been residing in the colony for 4 generations prior to his birth.
His mother was also from a well-respected family, and she and his father had 5 children.
Monroe married Elizabeth Kortright. The Kortright family had Dutch ties to New York and New Amsterdam.
The couple had three children, but only their daughter Maria would produce offspring that would continue Monroe's line until this day.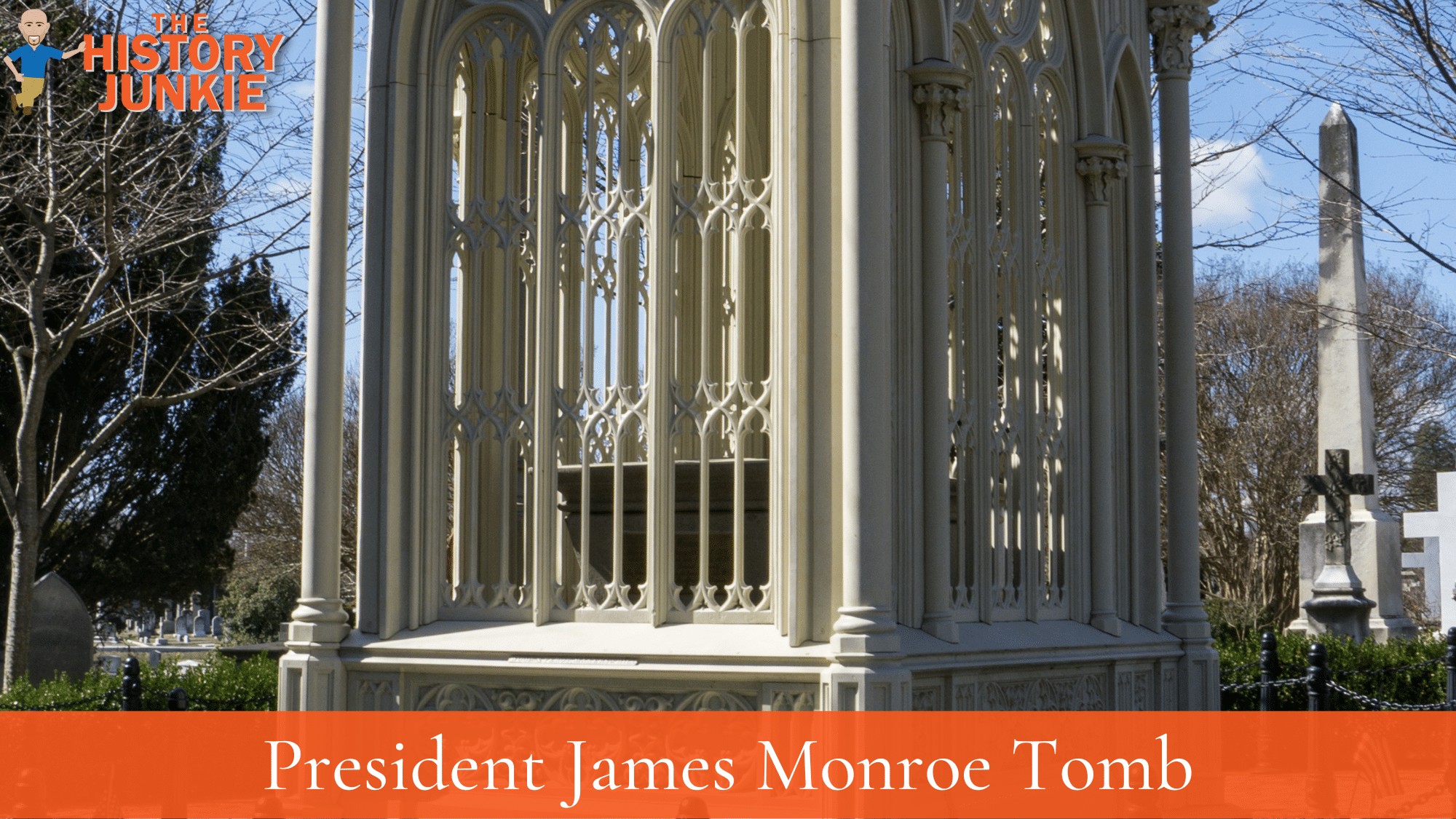 Family Tree Chart
Parents:
Spence Monroe (1727 - 1774) - He was a colonel in the militia who died at a young age and left younger kids to be raised by others.
Elizabeth Jones (1730 - 1774) - Her death date is unknown, but she probably died sometime prior to her husband in the same year.
Spouse:
Elizabeth Kortright (1768 - 1830) - Her father had made a fortune as a privateer during the French and Indian War. She married James Monroe when she was 17 years old. The two would have 3 children, with two living to adulthood.
Children:
Elizabeth Kortright Monroe (1787 - 1840) - She served in the White House during Monroe's term and worked hard to help others during the fever epidemic that hit Washington D. C. After her father and husband's death, she moved to France, where she joined a convent.
James Spence Monroe (1799 - 1800) - He died young, and his father wrote of his death.
Maria Hester Monroe (1802 - 1850) - She married her first cousin Samuel Gouverneur, and the two had four children together.
Siblings:
Elizabeth Monroe (1754 - 1812) - She married into the Buckner family, but not much is known of her life.
Spence Monroe (1759 - 1774) - He died in the same year as his father. He was only 15 years old.
Andrew Augustine Monroe (1760 - 1836) - He married and had three children. Each of his children lived a long life and carried on the Monroe name.